Review
VPI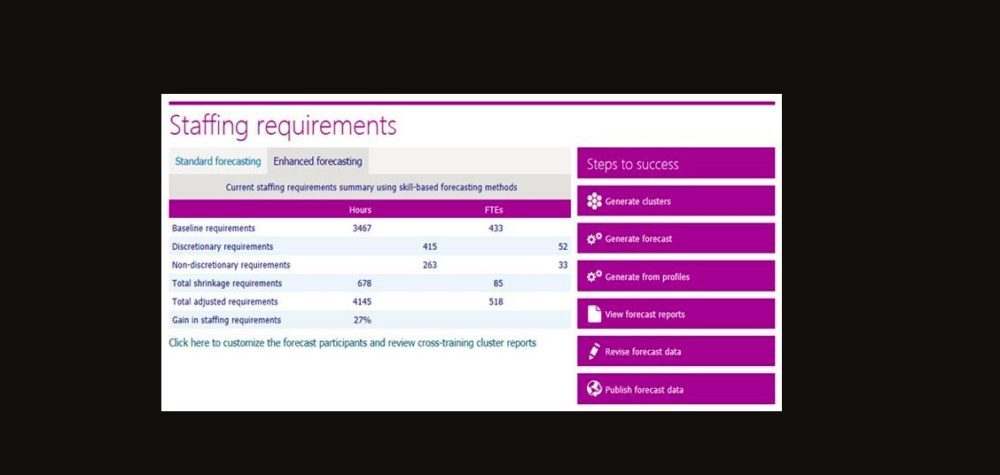 Overview
VPI offers quality service and the highest quality of call recording and workforce optimization solutions available. VPI Services help maximize the ROI of users' technology investment. VPI's Professional Services focus on people, processes, and the best-in-class technology requirements
Workforce Optimization Software
• Best Practices Workforce Optimization
• Quality Management
• Custom Report Development
• Custom Dashboard Development
• High Impact Speech Analytics
• Integration and Customization
• Performance Management and Calibration
Small (<50 employees), Medium (50 to 1000 Enterprise (>1001 employees)
What is best?
• Best Practices Workforce Optimization
• Quality Management
• Custom Report Development
• Custom Dashboard Development
• High Impact Speech Analytics
• Integration and Customization
What are the benefits?
• Expediting time to value.
• Accelerating learning curve and productivity.
• Reducing user total cost of ownership.
• Mitigating implementation and technology risks.
• Driving predictable, quantifiable bottom-line success.
VPI offers quality service and the highest quality of call recording and workforce optimization solutions available. VPI Services help maximize the ROI of users' technology investment.
VPI's Professional Services focus on people, processes, and the best-in-class technology requirements. VPI's Professional Services team works side-by-side with the technical and business staff to customize, implement, integrate, augment, and optimize high-performance interactions recording and workforce optimization solutions and strategies. Service offerings from VPI make it easy for the organization to gain accurate, timely, actionable insights regarding the performance of their contact center teams and the value they generate towards the fulfillment of their enterprise objectives. VPI help users to minimize risk, ensure superior service delivery, and improve the satisfaction and loyalty of their customers.
It guides users from documenting the baseline workforce optimization practices through planning of operational improvement strategy to the development of the custom best practices and agent coaching programs. It provides tools and insights for the creation of a customized call quality monitoring program, focusing on desirable employee skills and behaviors that reflect specific enterprise, departmental, and customer objectives.
It focuses on consistent tracking and reporting through the creation of agent performance evaluation forms that provide the flexibility to adjust to emerging trends and shifts in business strategy. It mentors users report writers in identifying, collecting, and presenting key data elements leading to strategic insights that are critical to the management of processes and operations.
It teaches users how to maximize the value of real-time performance feedback and intelligent, dynamic reporting through the development of dashboard views, customized for agents and all applicable levels of management.
It identifies methods of effective market research through automated analysis of vast amount of unstructured, yet extremely valuable information – customer call recordings. It provides unique insights into customer satisfaction, the impact of marketing strategies, and an organization's competitive performance.
It assists in defining, collecting, and analyzing critical business performance metrics and establishes calibration methodology for each, enabling the structured process of tracking the return on investment (ROI) provided by the users VPI solution.
You may like to read: Top Workforce Optimization Software, How to Select the Best Human Resource Software for Your Business and Why Small Business Need Human Resource Software