Review
Video Share VOD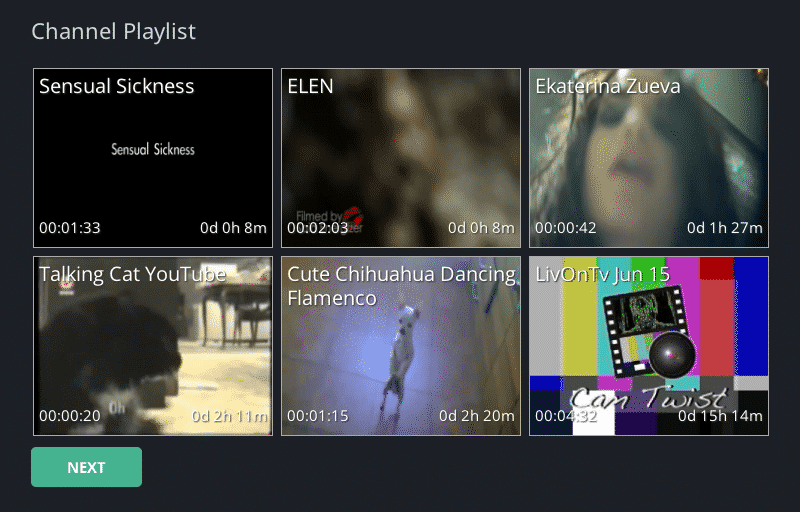 Overview
Video Share VOD is a free open source solution to setup of a video sharing / video on demand (VOD) site based on WordPress (most popular CMS)
Video Communication Software
•HTML5 playback support
•RTMP playback support
•HLS playback support
•Adaptive Bitrate streaming support
•Playlists to organise videos and access
•Import and show archived video streams for VideoWhisper Live Streaming channels plugin
Small (<50 employees), Medium (50 to 1000 Enterprise (>1001 employees)
What is best?
•AJAX display and update of video list
•Shortcodes for listing videos, displaying player, upload form
•HTML5 Drag & Drop AJAX multi video uploader
•Mobile video upload (iOS6+, Android 3+)
•Convert videos (avi, mpg, flv, 3gp ..) to html5 mp4 and segment for HLS
•Video On Demand (VOD) support
•VAST (including pre-roll video ads) HTML5 support
Video Share VOD is a free open source solution to setup of a video sharing / video on demand (VOD) site based on WordPress (most popular CMS). VOD allows site users to add and share videos on a wide range of devices. Video Share / Video On Demand (VOD) is a free open source WordPress based solution for sharing on demand video. Includes a plethora of features like AJAX multi uploader, mobile video upload and playback, HTML5 / RTMP / HLS player.
Video On Demand allows users to select and watch video when they choose to, instead of watching TV at a specific broadcast time. Service can be monetized based on subscription, pay per view and advertising. Video Share VOD integrates with Live Streaming plugin and allows channel owners to Import past broadcasts and Upload videos to their channel playlist.
Use this WP plugin to add webcam live video broadcasting, live video streams on site pages and setup membership for accessing or broadcasting live video.
VOD has 5 main features. The first feature is the Video Uploader which is a HTML5, drag & drop, AJAX, multi video uploader for quickly sharing videos from computers and mobiles. The second feature is the Video on Demand Video On Demand which is a setup paid membership VOD that allows users to select and watch video when they choose to and quickly setup video advertising networks.
Third is the Live Streaming which lets users broadcast live video channels on website, from webcam or other sources. Chat live with viewers or archive broadcasts as videos. Fourth is the Webcam Recorder which records video from webcam or other computer devices directly on website. Fifth is the PPV Videochat which is a turnkey pay per minute webcams solution where performers can do PPV shows, receive tips, share videos on their webcam pages.