Review
Usabilityhub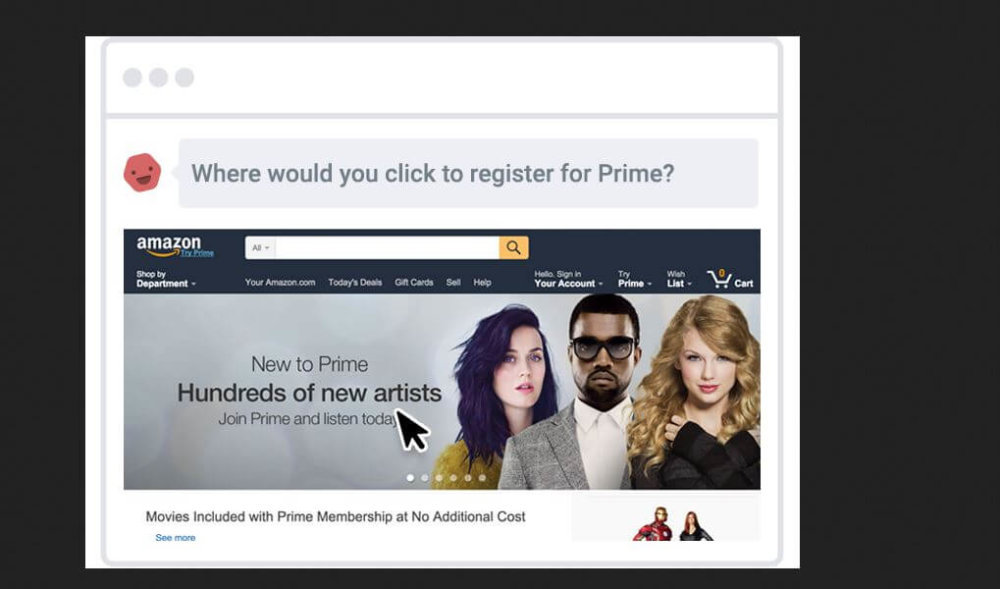 Overview
Usabilityhub measure the clarity of your design by asking what people recall after viewing it for just five seconds. Click tests help you measure how effective your designs are at letting users accomplish an intended task.
Collect demographic information
Team accounts
Post-test redirection
Sequential test sets
Variation split testing
Test customisation
Small (<50 employees), Medium (50 to 1000 Enterprise (>1001 employees)
Usability Hub is a platform where developers/designers can create simple usability tests and design surveys. The developers/designers can choose to recruit their own testers or use testers who have signed up with Usability Hub.
Tests are available in a wide variety of languages, which users can choose after signing up.
Each test taken on Usability Hub awards tester with 1 credit which is equivalent to $0.10. The tests usually take less than a minute each, sometimes much less depending on the type of test. Five-second tests can be used to test home page designs, landing pages, logos, brochures and marketing material.
People look at user's design for five seconds. When the time is up, they are asked questions about what they remembered. All responses are listed in full, and generate a word cloud of commonly occurring keywords to give users an insight into people's first impressions.
Click tests helps to measure how effective user's designs are at letting users accomplish an intended task. Allow testing websites, software interfaces, and mobile apps by uploading an image on test. Ask testers where they would click to carry out a given task. UsabilityHub generates heatmaps to show where testers clicked, and let users highlight clusters to easily tally up clicks and show average click times.
Question Test – Testers view an image and answer questions. Question tests can be used on any type of design. Navigation tests let customers see how effectively users navigate around their websites and applications. Preference tests help to confidently choose between two design options by asking users which one they prefer.