Review
Ubisense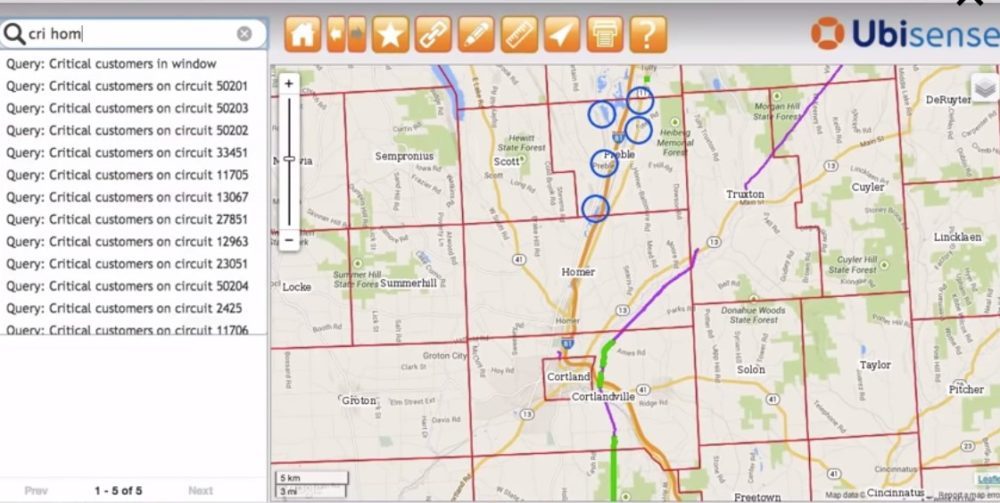 Overview
Ubisense products integrate location into the daily operations of businesses across the world from tracking vehicles as they move through a production process to providing live geospatial data to field technicians for cable and utility companies.
Location Intelligence Software
• Geospatial solutions
• Smart Factory
• Smart Space
• Geomobility
• GIS
• myWorld Damage Assessment
• myWorld Inspection & Survey
• myWorld Network Insight
• Offered as SaaS at custom prices
Small (<50 employees), Medium (50 to 1000 Enterprise (>1001 employees)
What is best?
• Geospatial solutions
• Smart Factory
• Smart Space
• Geomobility
• GIS
Ubisense is a leader in location intelligence solutions delivering enterprise asset tracking and geospatial location data analytics. It provides these services on the following platforms; myWorld, Smart Factory, and Smart Space apps. Ubisense myWorld helps manage large quantities of geographically dispersed assets improving performance and customer experience. Ubisense myWorld has rapid data integration capability to many different sources including Enterprise Resource Planning (ERP), Enterprise Asset Management (EAM), Customer Relationship Manager (CRM), Network Management Systems (NMS), and other GIS systems. This enables many people to benefit from the GIS and other enterprise data by giving insights from correlating and visualizing data. It capability to supports iOS, Android, and Windows, enables you to access data both online and offline on any device. Its high performance geomobility applications can be accessed from desktops, tablets and mobile phones. It provides live access to cloud-based data and can data sync updates back from field with integrity checks. Ubisense myWorld application framework is designed with tools to build, deploy, and manage your own applications. Ubisense Smart Factory solution is a spatial monitoring and analytics platform that was specifically developed to help vehicle OEMs tackle increasing levels of complexity in the assembly lines. It provides both online and offline applications to augment the manufacturing process. Smart Factory makes use of Real-time Location System (RTLS), that utilizes hardware tags and sensors that connect via UWB radio signals to pinpoint the exact location and identity of assets in the manufacturing process. This gives manufactures the ability to enable highly accurate, automatic product sensitive device control anywhere on the line. Smart Factory solutions provide real-time operational awareness, flexible control and data-driven insights that enable smarter decisions for optimal process execution. Ubisense SmartSpace provides context and information from any device that moves by measuring complex interactions between objects and their environments. It provides powerful integration and programming tools to control and manipulate spaces and interactions. With a Scalable Modular Platform, Ubisense Smart Space allows any spatial input to be modeled and monitored, and information to be presented in many different formats including 3D maps, schematic displays, or dynamic reports.
Ubisense