Review
Ubi Kit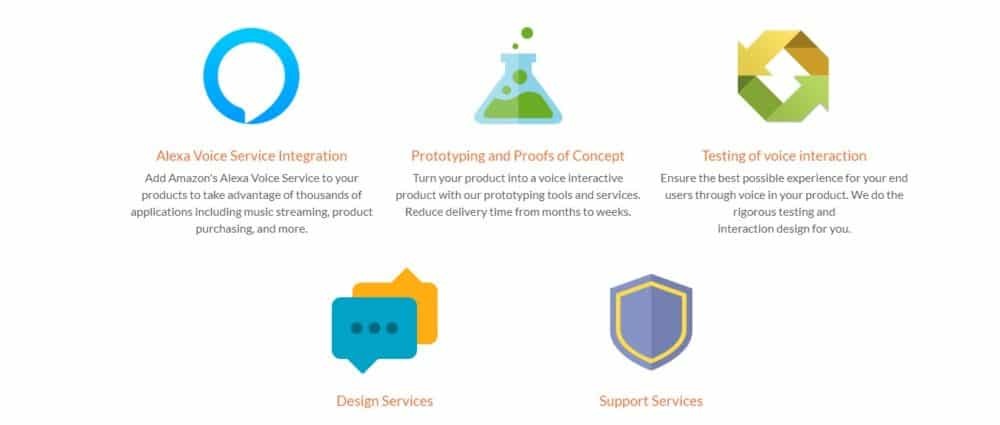 Overview
Ubi Kit offers speech recognition, a cloud based rules engine, natural language understanding, trigger and speech-to-text.
Intelligent Personal Assistants
• Alexa voice service integration
• Prototyping and proofs of concept
• Testing of voice interaction
• Design services
• Support services
Small (<50 employees), Medium (50 to 1000 Enterprise (>1001 employees)
What is best?
• Alexa voice service integration
• Prototyping and proofs of concept
• Testing of voice interaction
Ubi Kit is a platform for voice interaction and uses technology to enable human interaction with technology and hardware products is easy and natural. This is achieved by Ubi Kit building voice interaction into hardware products. Use of Ubi Kit in your devices or products, makes them to become alive with voice. Ubi Kit allows Alexa voice service integration from Amazon to be added to your products. This allows users to take advantage of the many applications such as product purchasing, music streaming and more. Ubi Kit applies the prototyping and proofs of concept. The prototyping and proofs of concept is ideal for your products as it turns your product into a voice interactive product. This is essential to delivery companies as it reduces the delivery time from months to weeks. The testing of voice interaction is also present in Ubi Kit. The end users will get the best possible experience through the voice integrated into your product using the testing of voice interaction tool. Ubi Kit will help you in designing the test and interaction design for you. Ubi Kit offer several design services such as triggering of voice implementation and testing, design and testing of hardware, microphone placement design and testing and the general interaction design. There are also several support services offered by Ubi Kit, they include load testing, security audits, backup services, ongoing system tests, branded portal for end user configuration, first line client support and quality of service monitoring. With Ubi Kit users can now interact with products and technology in a easy and convenient way.
Ubi Kit