Tribe Medical Simplifies Business for Smart Growth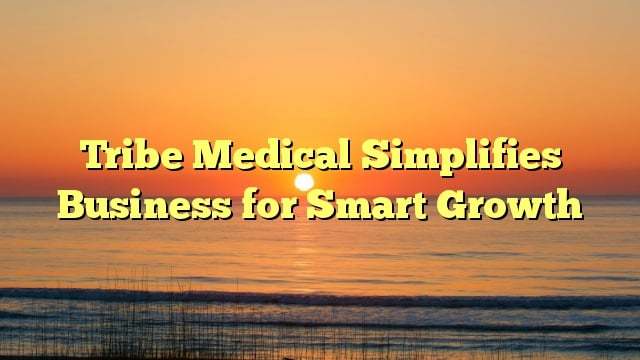 Companies that don't plan for smart growth tend to get caught in the quicksand of inefficiency. And if they aren't careful, it may ruin the business.
Tribe Medical is the fastest growing orthopedic distributor in Canada. In 2008 it gained exclusive distributorship for a major line of orthopedic products and has been growing 20% year over year ever since. Pontes said the quick growth has been a bit crazy and complexity has certainly tried to creep in.
As with most small fast-growth companies, Tribe Medical was using a bunch of different software tools to manage the business. Finance and inventory were fragmented and there was no customer relationship management application at all. The company realized that, if it wanted to continue growing and be able to compete with its much larger competitors, it needed a single integrated solution that would make the business run more efficiently and bring value to its customers.
Tribe Medical teamed up with SAP partner, Illumity, and implemented the SAP Business One application. Pontes said SAP Business One gave the company the functionality it needed across the group and provided a flexible platform on which it could grow and change as needed.
Now Tribe Medical is much more efficient from finance to customer satisfaction, and the sales and management teams have instant visibility into the business at all times.