Review
TrackVia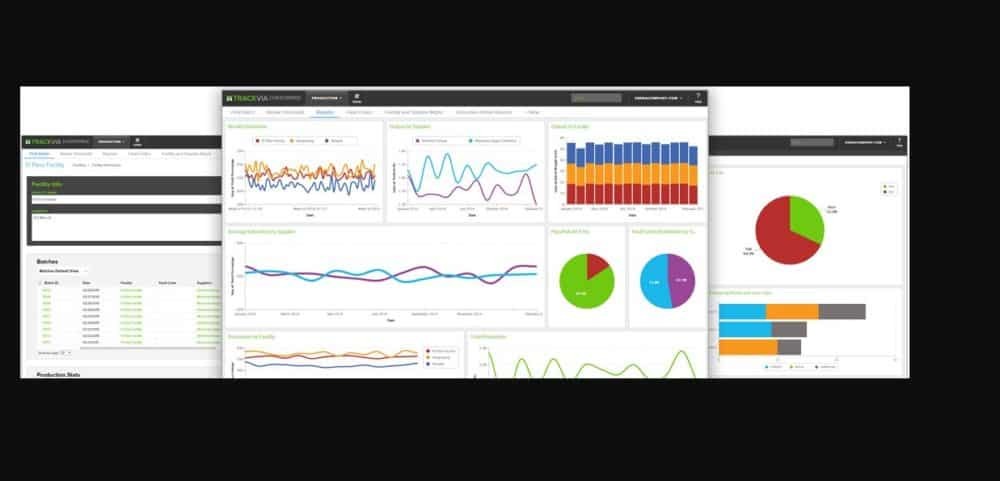 Overview
TrackVia is a leading mobile workflow management solution that unites workers with all their data, processes and collaborations–in one environment, on any mobile device through a simple, user-friendly interface
Workflow Automation Software
• Custom Workflows
• Notifications And Alerts
• Easy Integrations
• Mobile
• Fast and Easy
• Customizable
• Secure
Small (<50 employees), Medium (50 to 1000 Enterprise (>1001 employees)
What is best?
• Custom Workflows
• Notifications And Alerts
• Easy Integrations
• Mobile
• Fast and Easy
• Customizable
What are the benefits?
•Rapidly digitize and streamline their critical operational workflows
•Field processes with low-code web and mobile applications.
•Effortlessly capture pictures, signatures, geo-location info or scan bar codes and more
•Instantly centralize all your workflow data in one place for immediate analysis
•Readily set up data-driven workflows, business logic, alerts, and more to automate your work
TrackVia is a is a workflow and app development platform which can be accessible through mobile, is easily customizable for digitizing and streamlining in enterprise operations, processes and data and helps businesses manage their customer relations, sales, projects, assets to maximize efficiency, enhance productivity, and increase profitability.
TrackVia offers features such as quality management applications, fully customized applications, Web-based 24/7 Access, real-time reporting and analytics, API for integrations, compliance management apps, native mobile apps, flexible administrative controls, asset management apps, production and process management apps, document storage, inventory management apps, enterprise-grade security, warehouse management apps, user access controls, interactive web forms, business intelligence dashboards, first-class customer service team and simple user interface.
TrackVia has a built-in business intelligence feature that allows management to make more informed and smarter decisions and helps them visualize the workflow data in real-time via graphs and charts. TrackVia has robust analytics and real-time reporting which lets users gain full-picture visibility into their on- and off-site operations and enable employees to use data to make informed decisions across the enterprise where users can also extend enterprise workflows to wherever their organization's work is performed.
TrackVia's native apps lets employees access or enter data, scan barcodes, take pictures, geo-tag locations, check reports and collaborate on any iOS or Android device. TrackVia lets users have a complete customization for dashboards and modules based on each user's needs by easy and intuitive drag and drop. TrackVia works well to automate workflows, tasks and alerts and also automate steps via event or data based triggers for specific processes.
You may like to read: Top Free, Premium & Open Source Workflow Automation Software and How to Select the Best Workflow Automation Software for Your Business