Toyota Material Handling use Aragon-eHR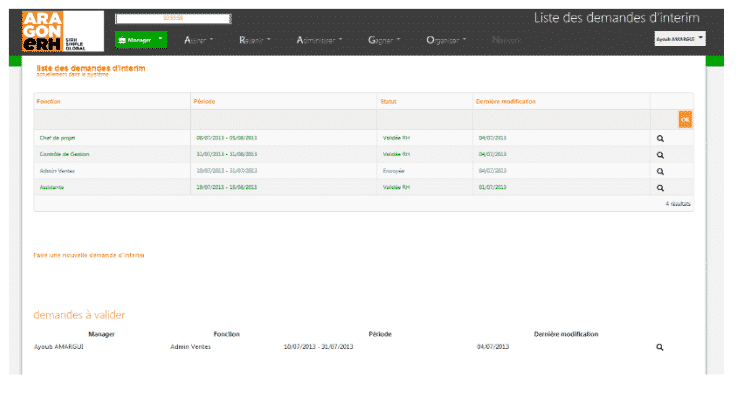 Toyota Material Handling use Aragon-eHR : Aragon HRMS is aSaaS (Software as a Service), directly accessible via the internet, which is easy to set up and requires no investment in infrastructure. Provides solutions for Administrative management of staff (expenses, timesheets, leave, schedules…), Steering and management of candidates (recruitment, evaluations, SWP, training, Simplification of all Human Resources procedures and integrate with the market's leading payroll softwares. Toyota Material Handling France is part of the material handling branch of Toyota Industries Corporation, world leader of forklifts. TMH France offers a wide range of material handling products and related services to meet all types of needs.The project provided TMH France with the necessary tools to control the management of human resources development. It allows the different players (Human Resources, Management, employees) to access information, enabling the management of the company's human resources.
Many areas are affected by this initiative, namely: A complete personnel file, a repository of skills and expertise, annual interviews, talent performance reviews, management tools for training, recruitment and succession plans, payroll and many additional tools (hierarchical charts, news, knowledge management…)
Aragon HRMS the OneAragon platform responds to TMH France's myriad of needs. The platform is accessible to the French subsidiaries (660 people) via computer and also via Ipads for all technicians (half of the population). In addition, this project enabled TMH France to rethink their evaluation process with the help of a unique system which evolves in terms of skills in function of the employee's profile.The management of training programs is also used for the entirety of the process from a functional, as well as regulatory standpoint.
Aragon-eHR won us over because they were a perfect fit, providing functional coverage of all our various needs. Furthermore, the new ergonomics and its accessibility via Ipad convinced us once and for all. With the help of Aragon-eHR, TMH France now benefits from a fully equipped HR program, in full SaaS mode and 100% cloud, covering the key HR processes (Recruitment, evaluation, training, career committee and Payroll)
Aragon HRMS