Top 8 Tour Operator Software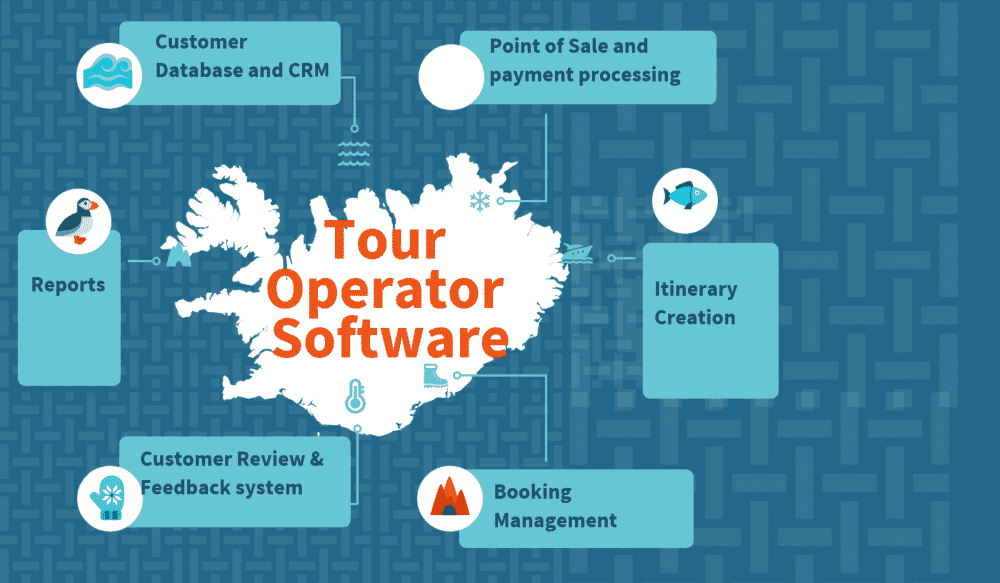 Since the world has become a global village, tour business has become a lucrative and fast-growing industry. Like any other business, tour business requires proper management to ensure the investors get the required returns on their capital.
Optimizing the revenues in a tour business will require a company to have structures and strategies to increase their sales for increased income. The tour operators need to manage their operations more cost-effectively and keep proper documentation.
Automation of all the activities of the business and the details of the customers and other stakeholders will ensure the smooth running of the Tour business. Since this business requires the operator to communicate with agents around the world for bookings, reservations and other issues, there is need for a system that can enable meet all these tasks.
Being able to integrate all aspects of the business in one platform is very important to increase efficiency and ease operations.
Top Tour Operator Software: FareHarbor, Xola, Travefy, TRYTN, My Tours, Rezdy, Tourplan, PEAK 15 are some of the Top Tour Operator Software.
What are Tour Operator Software?
Tour Operator Software is a program that enables the user to manage crucial tour activities online such as reservations, appointments, bookings and meetings online. Some tour operator software also allows the clients to manage their bookings online and even make their payments.
Booking Management: Booking features enable the user to get direct online bookings from their customers. TOS offers easy integration with a booking microsite, a widget or WordPress booking engine to help make reservations.
Itinerary Creation: Tour Operator Software enables the user to gather more information for the trip, make reservations, and flight bookings among other solutions.
Point of Sale and payment processing: Point of sale feature enables the user to sell to customers and take cash payments. TOS offer support for payments worldwide with built-in payments and payment gateways such as Stripe, Paypal and chase payments among others.
Customer Database and CRM: With Tour Operator Software, the user can securely keep track of the customer information with an inbuilt CRM. The user can gather and store customer details which can enable them to meet their needs more effectively.
Reports: Tour Operator Software offers fully customizable reports to help the user run their business more effectively.
Customer Review & Feedback system: The user can increase the customers, and drive more sales with Tour Operator Software customer reviews and feedback.
Agent Management: Tour Operator Software helps the travel agency to manage their daily activities more effectively and collaborate with other agents worldwide.
Tour Operator System is an essential system that can help tour operators to manage itineraries and travel business operations.
Top Tour Operator Software

FareHarbor, Xola, Travefy, TRYTN, My Tours, Rezdy, Tourplan, PEAK 15 are some of the Top Tour Operator Software.
Top Tour Operator Software
PAT Index™
1
FareHarbor
FareHarbor is an online-based booking and schedule management solution intended for tour and activity companies and organizations. The software helps transform websites into powerful booking and scheduling platforms with its extensive host of features and functionalities, including embedded calendars, activity displays, and the recently optimized Lightframe checkout tool. FareHarbor integrates with travel and booking services such as TripAdvisor and PicThrive to further boost the company's exposure and help users reach out to large and diverse audiences. The platform is easy to use and seamlessly integrates into your business website. It also offers offline booking capabilities so one can still book…
Overview
• Price Sheets: Powerful way to control pricing and visibility for online, direct, and affiliate bookings
• Comprehensive set of advanced reports to keep users on top of accounting, bookings, and operations
• Advanced Resource Tracking And Allocation
• The user dashboard provides a calendar, booking details and booking management tools through a single interface
• Custom Report Filters
• Built-in Google Analytics Ecommerce integration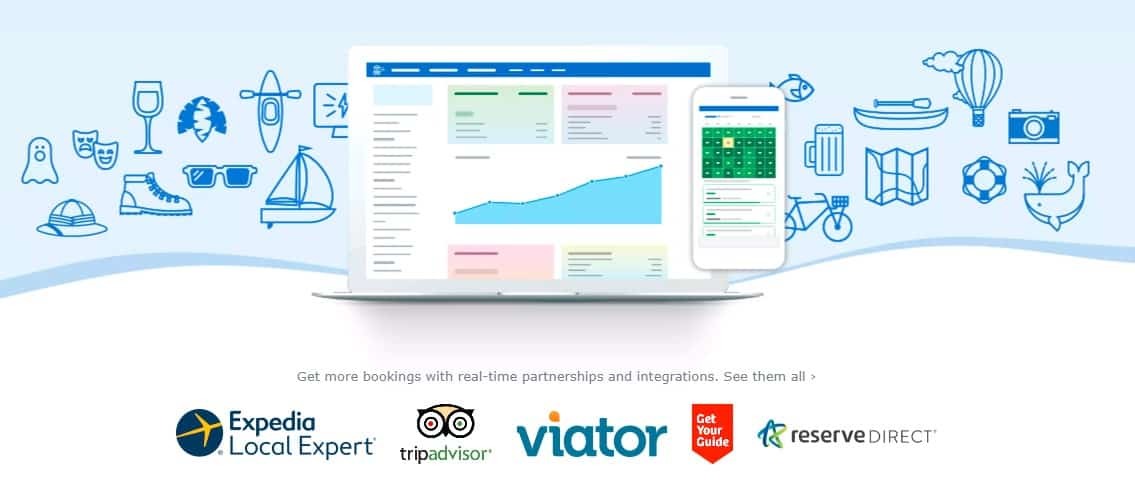 2
Xola
Xola is a booking and marketing software for tourist companies. It provides them with a complete software suite with all the tools required to book tours and activities and manage their business. It is focused on improving productivity and increasing revenue. It is an enterprise-like solution designed to give tour operators the ease to manage everything from one place and on the go. From booking online to paying online, everything is managed digitally to reduce costs. With tools like scheduling, questionnaires, and coupons, such business can improve their services significantly. The biggest benefit of this software is that the productivity…
Overview
• Robust scheduling system: Easily set up custom schedules, pricing variations, and exemptions
• Multi-user account management and variable access levels
• Store credit: Generate return customers with store credit refunds
• SMS: Send customers unlimited updates as text messages
• Smart Waiver integration: Speed up guest check-ins
• Advanced conversion tracking: Track bookings from any platform with Xola's integrations for Facebook Pixel, Google Analytics Ecommerce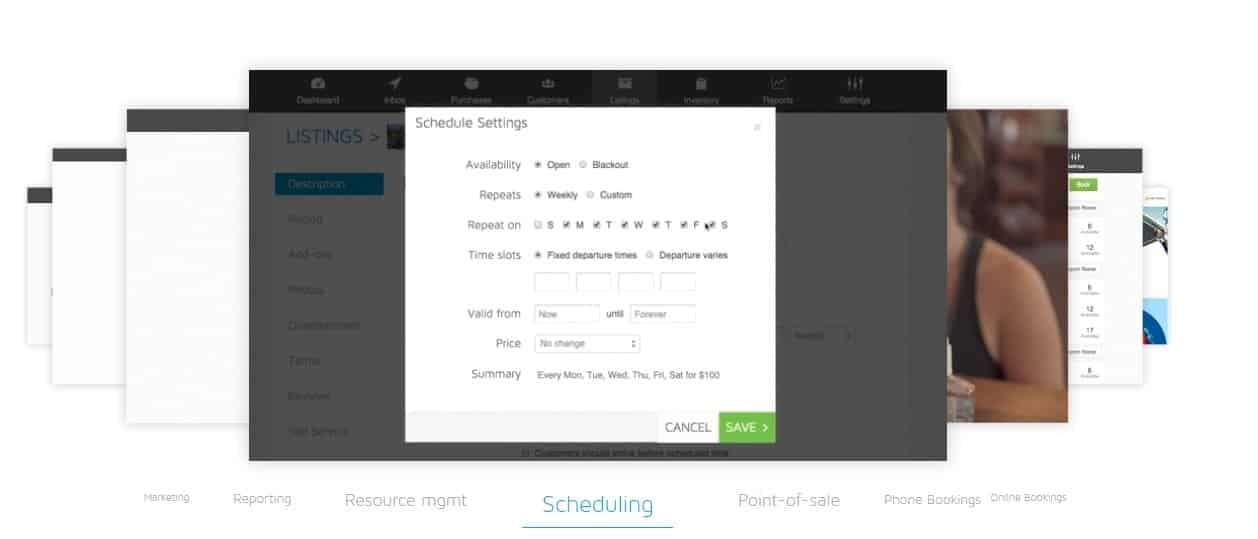 3
Travefy
Travefy builds itinerary management and communication software for travel professionals including travel agents and tour operators among others. Travefy app collates flight and hotel info into a single, shareable itinerary; it also bundles online reviews and contact information into that outline. With Travefy, one can share the results with all, or just select members of the group. Beyond basic features, like adding trip dates and sharing with others in the group, Travefy automatically pulls key information about flights, hotel, restaurants, and other sightseeing spots and puts them where everyone can see them. Travefy also includes a chat feature to talk…
Overview
• Itinerary Co-Branding (Add a second logo)
• Integrated Virtuoso amenities and photos
• Drag and Drop Itinerary Builder
• Enhanced features like collaboration, web messaging and polling
• Full API and developer tools with process automation, content integration and single sign on
• Integrated flights and cruises database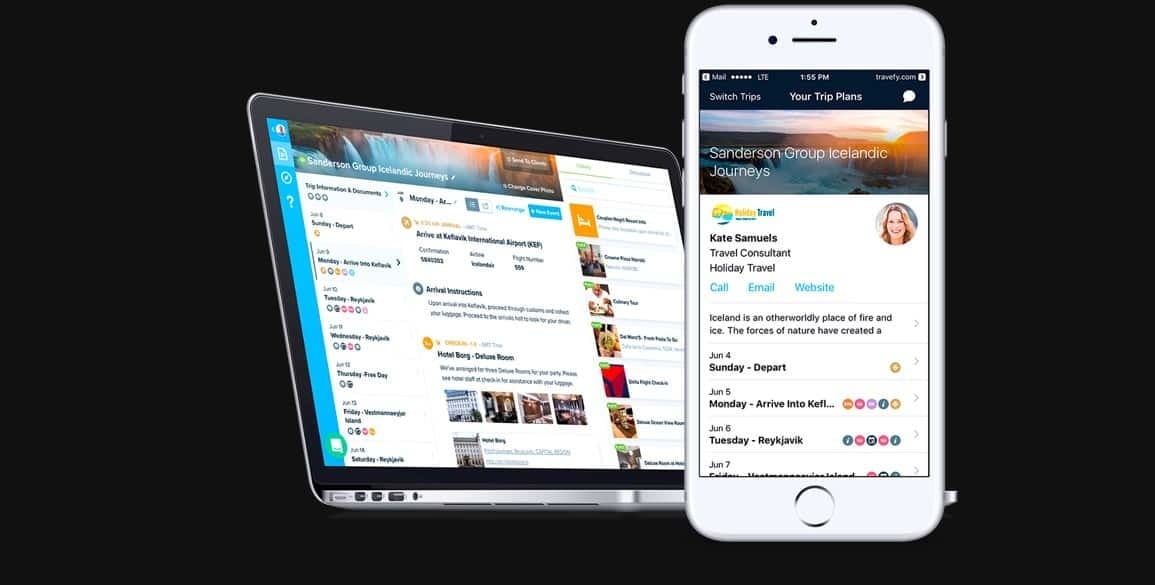 4
TRYTN
TRYTN is an online booking and centralized reservation management system for tour and activity businesses. The simple, intuitive interface means setup can be completed in minutes. Businesses increase their direct sales while reducing costs by gaining access to TRYTN's subsidized web development and marketing services. A streamlined web presence combined with reliable software gives TRYTN partners the tools they need to succeed in the increasingly competitive activities industry. TRYTN provides a simple and easy to use online reservation system, offers custom website design services as well as digital marketing solutions to grow the business. TRYTN is easy to use and…
Overview
• Unique confirmation codes for every transaction
• Automated transaction emails and reminders
• Custom manifest exportation
• Track performance with powerful analytics
• Multi-user login and permissions
• Reservation management: Custom feature necessity at scale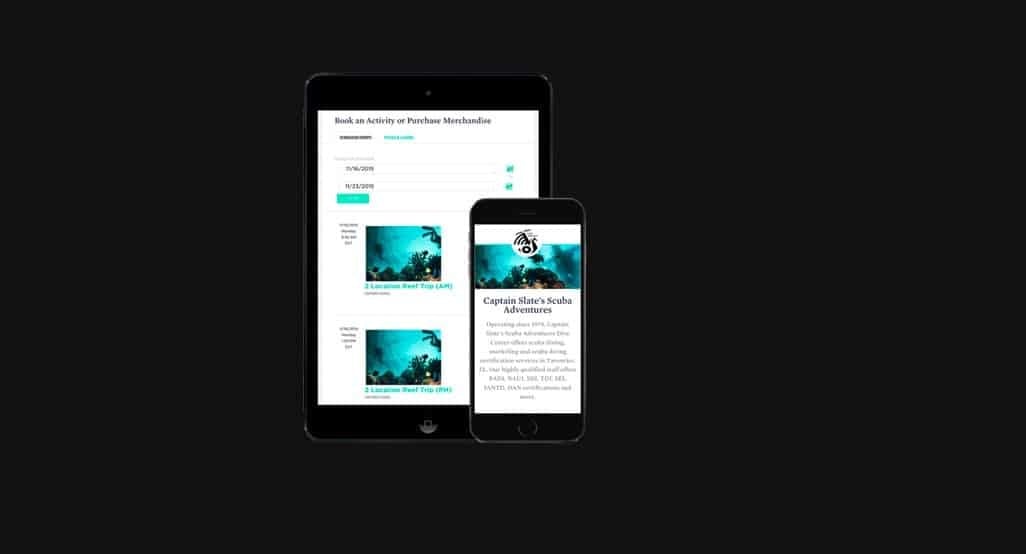 5
My Tours
My Tours is a leading mobile app platform for tourism, culture and heritage sector. My Tours is a platform that provides a web-based tour builder and mobile app. Even in remote locations, downloaded tours can be accessed offline. My Tours provides support for 18 languages including most European and Asian languages & also RTL languages. Gain insight into which part of the app visitors are using, meaning that you can deliver the right tour content. The My Tours app builder is the easiest way to create stunning multimedia tours. All My Tours apps work fully offline which is perfect for…
Overview
• Calendar: Entice visitors with future events
• Auto-play: Users can set any audio content to play automatically
• Advanced user permissions and child accounts
• Multimedia support: Share a story through rich-text, audio, and images, as well as video
• Grouped tours: Categorise by place, theme...
• GPS-based alerts (geofencing): Give users a notification based on where they are

6
Rezdy
Rezdy is a tour and activities management platform for tourism suppliers and agents. With this application, tourism-learning businesses are able to streamline their booking schedules and ensure that clients are well-served and have an enjoyable time during their vacation. Rezdy also provides a networking interface for tour and leisure providers to connect with similar businesses and professionals. With this, they are able to build relationships with companies that can assist their business in offering unparalleled customer service. Most importantly, businesses appreciate Rezdy's ability to assist them in gaining more customers. The application makes the business more visible in the marketplace,…
Overview
• Booking calendar & guest manifest
• Automated customer follow-ups
• Session management tools
• Channel manager: Manage all channels with a single API
• Voucher and Daily Deals Management
• E-Payment Gateways Support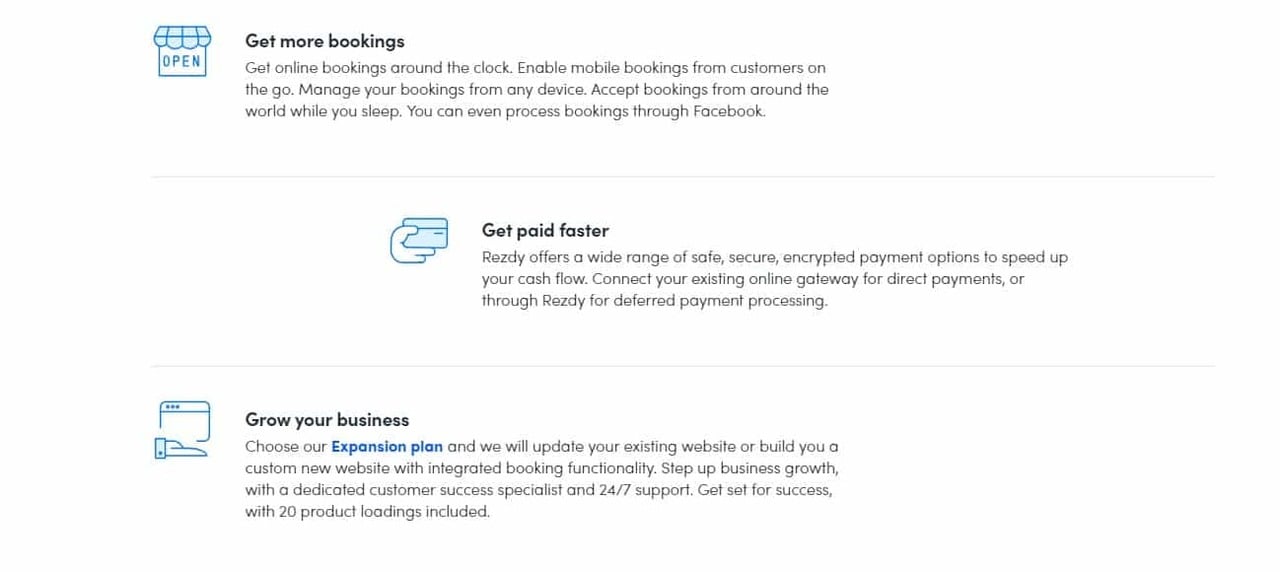 7
Tourplan
Tourplan is a tour operator software technology platform designed for Tour Operators and Destination Management companies from small right through large enterprise organizations. Tourplan is a modest, practical solution for small and medium-sized tour operators. Tourplan is the world's best tour operator technology platform. It is designed as a comprehensive solution for quoting and operating: FITs, Groups & MICE, Tailor-made and Package Tours, Scheduled and Series Tours & Specialist Tours; sports, adventure, safari, eco, educational and cultural. Tourplan's award-winning myTourplan provides a comprehensive suite of user and technical documentation and support services, plus keeps one up-to-date with Tourplan news and…
Overview
• Supplier and channel manager connectivity implementation
• On-demand analysis of sales, purchases, and profitability on a file-by-file, agent, supplier, consultant, department, market and company-wide basis
• Fully integrated accounting and operational systems
• Regular reports of arrivals, departures and service requirements are available on demand and the diary prompts each staff member with timely reminders and required follow-ups
• Dynamic packaging: Add dynamic packaging capability to wholesale or retail booking site enabling  customers to 'build their own' package
• Availability-Led Search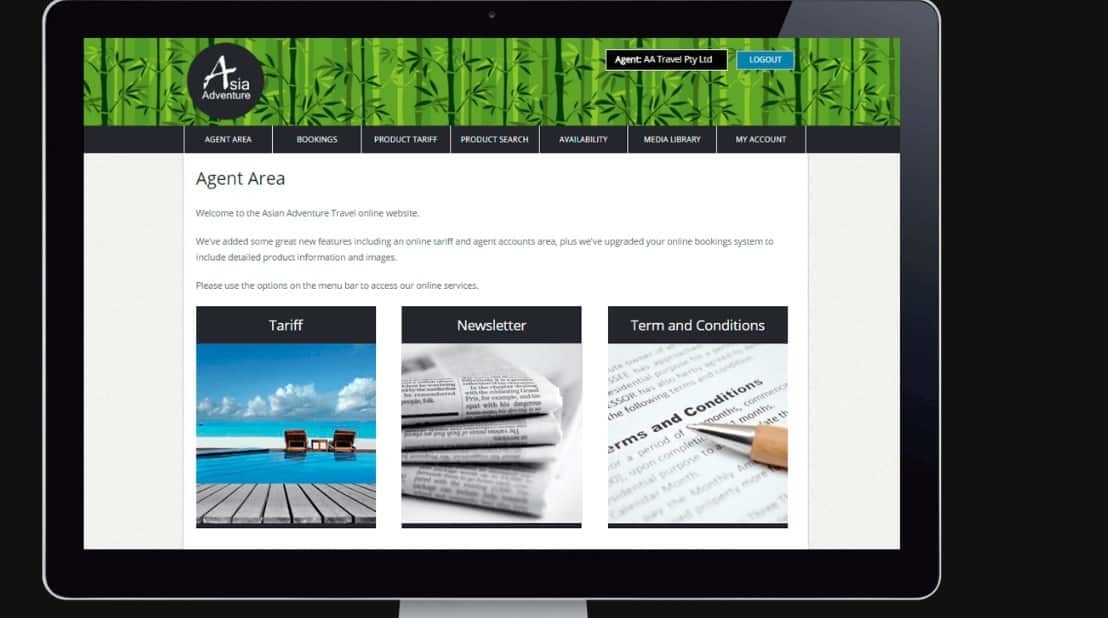 8
PEAK 15
PEAK 15 provides integrated marketing, sales, trip planning, operations, and accounting automation as an affordable and easy-to-implement cloud service for Tour Operators, Adventure Travel Companies, Leisure Travel Agencies, and DMCs. It's intuitive yet comprehensive capabilities accommodate Group, FIT and Affinity tours, and cruises. Optional premium modules allow it to be customized to meet the needs and budget of operators ranging from as few as 2 employees to more than 100. PEAK 15 is built on Microsoft Dynamics 365 platform. To say the power of a world-class CRM is integrated into the system is an understatement. There is no waiting for…
Overview
• Dashboard: Check budget vs. actual P&L for one departure or roll up across different dimensions
• Sales / Bookings: Manage commissions due to Travel Agents or B2B partners
• Detailed invoices with different currencies, payment schedules
• Produce rooming lists, rosters, flight manifests, final itineraries, operational itineraries
• Build rich customer profiles with inquiry and booking history
• Capture post-trip feedback using online forms