Top 12 Pharmaceutical CRM Software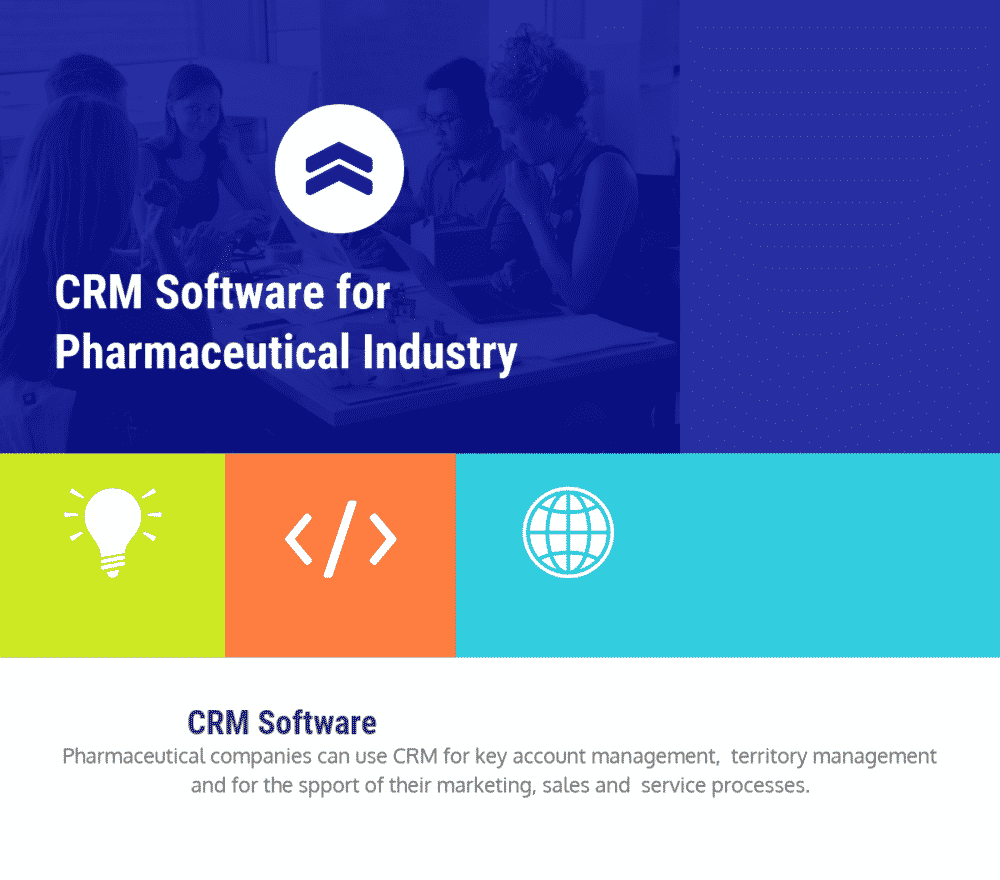 The pharmaceutical industry is undergoing an enormous transformation process. The rising costs and increased complexity of the pharmaceutical network are putting the healthcare sector under enormous pressure.
Pharmaceutical companies, wholesalers, pharmacies, doctors and hospitals are able to optimize reciprocal business processes and to generate patient profiles through the use CRM software which enables them to offer individualized products and services. Pharmaceutical companies can use CRM for key account management, territory management and for the spport of their marketing, sales and service processes.
What are the Top Pharmaceutical CRM Software: Kapture, Veeva CRM, bpm'online CRM Pharma, StayinFront, CRMNEXT Pharmaceutical, Synergistix, Medismo, PharmaCODE, actisCRM, Inova, SalesBabu CRM, Prophet CRM are some of the Pharmaceutical CRM Software.
You may like to read: How to Select the Best CRM Software for Pharmaceutical Industry
Top Pharmaceutical CRM Software
Kapture, Veeva CRM, bpm'online CRM Pharma, StayinFront, CRMNEXT Pharmaceutical, Synergistix, Medismo, PharmaCODE, actisCRM, Inova, SalesBabu CRM, Prophet CRM are some of the Pharmaceutical CRM Software.
You may like to read: How to Select the Best CRM Software for Pharmaceutical Industry
Top Pharmaceutical CRM Software
PAT Index™
1
Kapture
Kapture CRM is a handy platform that combines user-friendliness and mobile ready optimization into one package. This fully-customizable CRM software allows users to expand their enterprise exponentially by automating all essential processes effortlessly, including sales, marketing, customer service, distribution and collections. With Kapture, users get a straightforward and simple mobile-first CRM that can run from any Android device. Kapture is a CRM software, designed and developed to streamline the sales and CRM-related processes while keeping in mind the needs of every business. The software is intended to help businesses stay ahead of the competition. Cast a wide net with your…
Overview
• Ticketing and Task Management
• GPS Tracking
• Call Center Management
• Location Mapping & Time-Stamping
• Omni Channel Support
• CRM Campaign Management Dashboard
• Unified Communication Platform
• Gold - $12 / month* per user
• Platinum - $25 / month* per user
• Enterprise - $40 / month* per user
* billed annually
2
Veeva CRM
Veeva CRM is a proven multichannel CRM solution for life sciences, with commercial best practices built-in which simplifies even the most complex and time-consuming tasks and enables more impactful customer interactions whether it's primary and specialty care sales, MSLs, or managed markets account managers, the user's teams deliver best-in-class engagement. Veeva CRM offers features such as orchestrated multichannel engagement, data-driven suggestions and team-based selling. Veeva CRM offers solutions like pharma which is pre-validated for regulations such as 21 CFR Part 11, the Prescription Drug Marketing Act (PDMA), and the Ohio Terminal Distribution of Dangerous Drugs (TDDD). Veeva CRM Approved Email…
Overview
• Veeva CRM MyInsights is an innovative data visualization capability that delivers the right information exactly when and where your teams need it.
• Built-in functionality, such as route planning, planograms for inventory monitoring, and order management integrated with CLM, offers a seamless user experience.
• Veeva CRM's key account management (KAM) capabilities allow your teams to effectively manage strategic accounts with account-focused plans within a single, collaborative framework.
• Veeva CLM is an easy-to-use closed-loop marketing for targeted sales call with greater compliance.
• It unifies CRM, customer reference data, territory alignments, events, master data management, and commercial content in one integrated environment.
3
bpm'online CRM Pharma
Bpm'online CRM is the most agile CRM platform for midsize and large enterprises to accelerate sales, marketing, service and operations. This platform helps to align data, processes, and teams enabling them to better connect with digital native customers and rapidly adapt. A comprehensive CRM database allows keeping a complete history of all customer interactions in one place. In bpm'online pharma you always have access to all latest updates and information about results of visits, dynamics of category change, sales volume and relations between customers. Smart duplicate detection and merge mechanisms keep data clean and up-to-date. Gain thorough understanding of key…
Overview
• Preconfigured Industry Specific Graphs & Reports
• Contact Centre Automation
• Personalized Dashboard Panel
• Unified Customer Database
• Smart Duplicate Detection & Merge Mechanisms
• Key Account Management
• Cycle Activities Planning
• Field Force Management
• Team - $25 / month per user
• Commerce - $30 / month per user
• Enterprise - $50 / month per user
• Omnichannel - $50 / month per user
4
StayinFront
StayinFront provides flexible, cost effective and easy-to-maintain mobile cloud solutions for consumer goods manufacturers, suppliers and distributors around the world, in both modern and traditional trade. StayinFront leverages customer and market information and improve the effectiveness of the user's field activities with StayinFront EdgeRx® and StayinFront TouchRx® sales force automation solution. These key life sciences CRM capabilities include targeting, call planning and execution, sample inventory tracking, expense reporting, coaching and field activity reporting. In addition to the many standard features are closed-loop marketing, profile ranking, KPIs and reporting. StayinFront EdgeRx® and StayinFront TouchRx® enable sample accountability, compliance and fulfillment teams…
Overview
• Our innovative in-store selling tool, StayinFront PitchBook™, lets field reps engage store buyers with compelling sales stories using current store-level data, analytics and multimedia.
• Fully configurable, out-of-the-box functionality that can be tailored to specific roles, workflow, language and route to market.
• StayinFront easily integrates with SAP, Oracle and other popular ERP systems to get your business up and running quickly.
• StayinFront supports some of the world's largest corporations. Each client has its own separate, private database for a secure, reliable and scalable solution.
5
CRMNEXT Pharmaceutical
CRMNEXT's Customer relationship management solution is a comprehensive solution that helps pharmaceutical companies in managing relationships with physicians, chemists, hospitals and healthcare societies. CRMNEXT's Customer relationship management solution offers features such as optimize lead management and customer segmentation. CRMNEXT's Customer relationship management solution provides a fresh way to look at stimulating & managing growth and brings the best practices from over eleven industry verticals in one comprehensive offering. CRMNEXT's Customer relationship management solution lets the users manage all leads on a single platform, enable intelligent automated lead assignments in pharmaceutical CRM and provide context-based coaching tips to field reps. CRMNEXT's…
Overview
• Enable intelligent automated lead assignments in pharmaceutical CRM
• Provide context-based coaching tips to field reps
• Create value-based relationships by segmenting customers and running focused contact programs
• Capture & manage all service requests with detailed customer histories
• Utilize portfolio data, activity patterns, and embedded analytics
6
Synergistix
Synergistix delivers small- to mid-tier pharmaceutical companies a customizable "Software and Service" (SaS) CRM model, combining all the benefits of 'Software as a Service' (SaaS) and the traditional client server platform. Synergistix's Customer Analysis and Targeting System (CATS) platform and SaS marry the key components of SaaS – lower upfront costs, ease of configuration, rapid implementation, and instantaneous availability of new features and enhancements – with the technical support, asset and project management and data integration found in the traditional pharmaceutical CRM model. Synergistix is the only CRM provider with a support team that is 100% on shore. From sales…
Overview
• Territory Management Report
• Call Summary & Call Summary Decile Report
• Geo-targeting Functionality
• Custom Queries
• Transmission Review Report
• CATS Electronic Signature
• Call Planning, Trending & Data Management
• Contact to obtain current pricing.
7
Medismo
Medismo Pharma CRM links the Company Headquarters, regional offices and Medical representatives from any location in the world. Medismo Pharma CRM Dashboard generates more than 55+ types of reports which cover daily visits to Doctors & Chemists. Pharma Marketing & Sales organizations have adopted and deployed Medismo Pharma CRM with integrated Sales Force Automation (SFA) to help increase sales effectiveness, increase win rates, shorten the sales cycle and drive more revenue. The power of Medismo Pharma CRM lies in managing the relationships. It is an all around effective communication channel for your Sales reps, managers and management to work on…
Overview
• E-detailing & E-sampling
• Specialty Care Management
• Cost Center & Profit Center Management
• Integrated Closed Loop Marketing (CLM)
• 360° view of Doctors, Stockists & Retailers
• SCM & Accounting Integration
• Contact the company to obtain current pricing.
8
PharmaCODE
PharmaCODE is a customer relationship management (CRM) solution provided by SoftDent for representative offices of pharmaceutical companies. PharmaCODE is specifically designed for pharmaceutical business and is indispensible to pharmaceutical companies of all sizes. It encompasses different roles for each pharma company team member: sales representatives, managers, data analysts and accountants. PharmaCODE functionality consists of the main CRM features and it also includes mobile and CLM modules, which are vital in the demanding pharma market of today. For Sales Representative it is a convenient tool which helps to access all type of customer data in one place, plan and report accomplished…
Overview
• Customer Data Management
• Sales Planning Tools
• eDetailing Statistics
• Activity Planning
• PharmaCODE Presentation (PCP)
• Drill‐Down & Drill‐Trough Reports
• Task Delegation Functions
• Powerful Data Search Tools
9
actisCRM
actisCRM is a cloud-based pharmaceutical CRM system. Straight-forward and easy to use, it's been designed with pharmaceutical sales organizations in mind with add-ons and development propositions tailored to company's needs. Always accessible, actisCRM allows rapid interaction through desktop and mobile applications that suit every part of the business, from traditional face-to-face call reporting, through key account management and medical sales liaison to management at all levels. actisCRM supports your own data or data from third-party sources to ensure that database always contains the up-to-date information teams need to make targeted decisions, increasing collaboration and efficiency across the organization. Powerful data…
Overview
• Key Account Management
• Detailed Reporting Dashboard
• Sales & Metrics Dashboard
• EDA (e-detail aid) Connectivity
• Powerful Data Searches
• Automated & Transparent Management Reports
• Client Administration Tools
• Contact Actis to obtain current pricing.
10
Inova
Inova is a biopharma CRM for partnerships which lets the users manage the user's life sciences collaborations more efficiently. Inova offers products such as Scouting, BD&L and Alliances. Inova is designed for partnering in the life sciences, meaning it comes preconfigured to store and manage information about the user's partnerships so users will immediately find all the related contacts, assets, discussions, meetings, and documents, including agreements, emails and meeting minutes. Inova also features an Outlook Add-in which lets the users easily create new contacts, track key emails and update partnering projects straight from Outlook. Inova connects to critical data sources…
Overview
• Inova's built-in reporting tool is designed for biopharma, meaning you can quickly and easily report on your pipeline and partnering activities.
• Inova simplifies your daily tasks, reducing the time you spend managing information and coordinating with your colleagues.
•CRM is designed for biopharma partnerships, providing you with everything you need to monitor, evaluate and report on your projects effectively.
• Alliance tools are designed by and for alliance managers, enabling you to expertly track, run and report on your collaborations.
• CRM provides best-in-class security and performance, so you can confidently work whenever you want, wherever you want.
11
SalesBabu CRM
SalesBabu is offering cloud based online CRM software application that allows sales team to store all sales enquiries, manage qualified leads, instant follow-ups, capture maximum information about customer requirements and store multiple contacts for each customer. SalesBabu offers features such as efficient lead management, streamlined sales process, follow- management, quotations and invoices and strategic product management. SalesBabu online Customer Relationship Management (CRM) software lets Indian businesses to track their sales, leads and resources online any time and also provides data analytics that reveals the actual picture for planning and strategic implementation. SalesBabu offers an Online Pharma CRM which manages the…
Overview
• Complete tracking of Doctor Visits and Dealers Visits
• Monthly Travel Plan submission
• Automated Monthly & Daily Expense management
• Enhanced Automation of Downstream Distribution Process
• Streamlined Sales Process, Follow- Management, Quotations and Invoices.
• Sales CRM - Starting at ₹1000/user/month (Billed Annual)
12
Prophet CRM
Prophet CRM is a CRM embedded within Outlook and tracks activities automatically which lets everyone can access the information they need without having to leave Outlook. Prophet CRM offers features like pipeline management, sales automation and reporting. Prophet CRM offers solutions for industries like Pharmaceutical. Many pharmaceutical firms are turning to customer relationship management software to guide their sales teams and grow their revenues. Moreover, CRM software can centralize the user's contacts and leads, help users organize staff's work for maximum productivity, and even inventory user's samples and help monitor spending outlays to ensure regulatory compliance. Prophet provides a scalable…
Overview
• Prophet smoothly integrates with Microsoft Outlook
• You can prepare reports and structure automatic client–contacting routines through email or regular notices
• Custom records solutions for sample tracking and compliance can help you succeed
• Can be easily tailored to meet the scale of your company
• Feature remote support and options for a cloud–based system which can take the burdens of server maintenance off of your team
• Contact Manager - $25 per user/month (billed annually); Licensing: 10+ users
• Team - $55 per user/month (billed annually); Licensing: 5+ users
• Enterprise - $75 per user/month (billed annually); Licensing: 5+ users
You may like to read: How to Select the Best CRM Software for Pharmaceutical Industry