Top 12 Medical Practice Management Software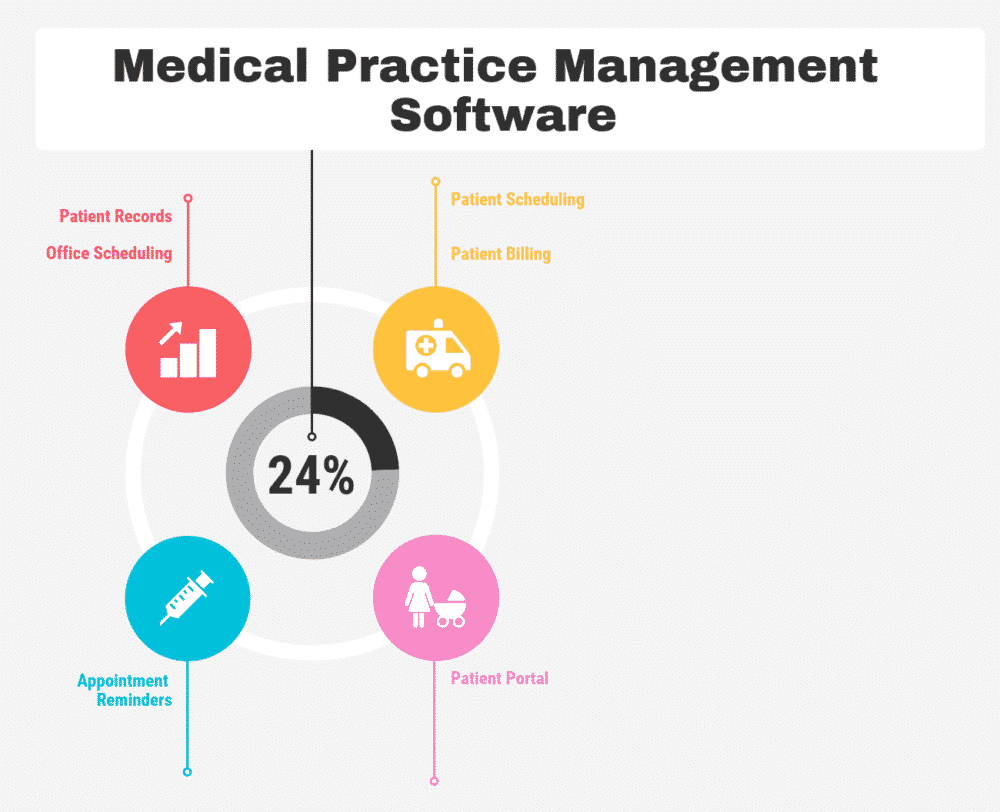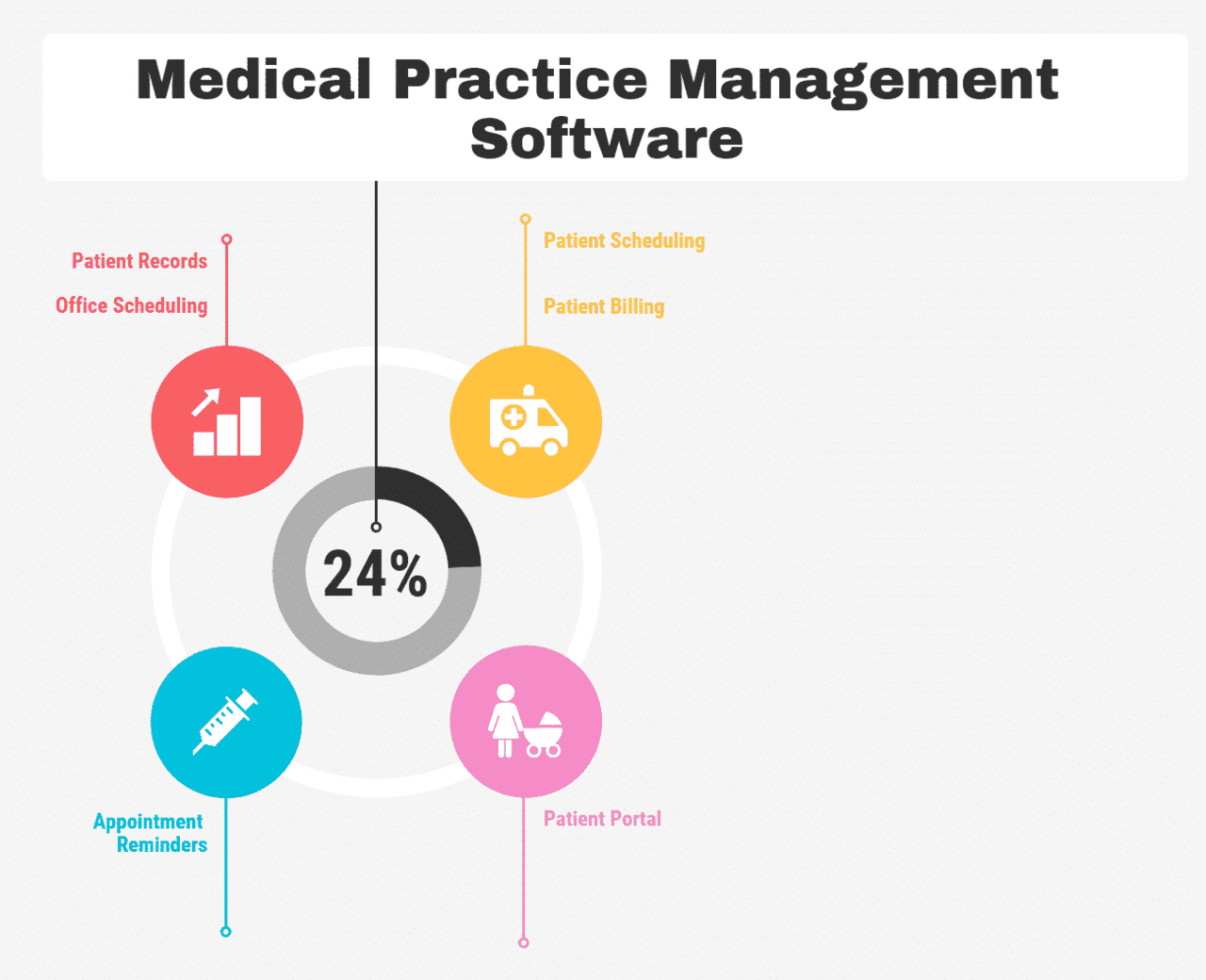 Health care practices, whether individual practices, clinics or large medical centers, need to ensure that there is proper and effective running of the facilities for sustainable growth. Medical practices and healthcare centers have various activities that need to be undertaken for the facilities to run efficiently. The healthcare providers and staff administrators need to oversee multiple clinical, financial and administrative functions that enable smooth operations of the medical facilities. There is a need for accurate documentation of the patients' information, including admissions, medication reports, billing, and appointments among others. Physicians also need to interact with their patients, assess and monitor their progress during medication and even after. All these functions require a platform that can provide the physicians and health care providers with the capability to perform and undertake the daily practice operations.
Top Medical Practice Management Software : Genesis, Nextech, eClinicalWorks, SimplePractice, Harmony Medical, enki, Greenway Health, Solutionreach, PetalMD, PrognoCIS, Centricity, Branch Enterprise are some of the Top Medical Practice Management Software.
What are Medical Practice Management Software?
Medical Practice Management Software is a healthcare software that deals with the day to day operations of a medical practice. Medical Practice Management Software allows users to capture patient demographics, schedule appointments, maintain lists of insurance payors, perform billing tasks, and generate reports. Medical Practice Management Software is often connected to electronic medical records (EMR) systems. While some information in a PMS and an EMR overlaps for example, patient and provider data in general the EMR system is used for the assisting the practice with clinical matters, while PMS is used for administrative and financial matters. Medical Practice Management Software contains systems that allow users to enter and track patients, schedule and track patient appointments, send out insurance claims and patient statements as part of the collection process, process insurance, patient and third party payments, and generate reports for the administrative and clinical staff of the practice.
Medical Practice Management Software is a form of medical care software that helps the caregivers to perform the daily operation in the facilities with ease and effectiveness. It involves providing caregivers with the capabilities for capturing patient demographics, undertaking billing tasks, schedule appointments, maintain the insurance payers' lists, and generate reports among others. PMS is often integrated with electronic medical records (EMR) systems for more effectiveness. The medical practice management software is usually cloud-based or on-premise deployed.
Patient Records: The patient record feature is a simplified interface that helps the caregivers to access patient information easily. The software supports the user enter patient demographics, track health information, insurance policies, manage patient alerts, access financial information, and store documents. It permits the user to control all of the vital patient clinical and billing data from a central point.
Patient Scheduling: This feature gives the physicians the capabilities of fast scheduling, shift appointments, schedule follow-ups or adding a patient in the waiting list. The feature also allows for payment collection and receipt printing and therefore makes checkouts easier. It also allows users to customize their screens to fit their practice requirements.
Patient Portal: It is an online platform that grants patients a 24-hour and convenient access to their personal health information through the internet, from any location. Through a secure username and password, the patients can get health information such as recent doctor visits, Medications Immunizations, Discharge summaries, and Allergies among others.
Appointment Reminders: The feature provides the users with capabilities of sending reminders to their clients using text messages, emails, and even a phone call. It can be automated, allowing the patient to interact by confirmations which will in turn post on the practice schedule automatically.
Patient Billing: It assists in generating billing statements and payment receipts. The software helps produce patient statements quickly, and with a professional appearance while still reducing costs. The statements are also clear for the patient to ensure readability and understandability.
Office Scheduling: The software helps to handle multi-physician, multi-day, or multi-office schedules. It allows the caregivers to follow patients from check-in, visit check-out. It uses methods such as color-coding to trail patients, physicians, and also appointment status.
Medical practice management software is undeniably a management solution that any health facility requires, to enable the smooth running of their day-day operation.
Top Medical Practice Management Software
Genesis, Nextech, eClinicalWorks, SimplePractice, Harmony Medical, enki, Greenway Health, Solutionreach, PetalMD, PrognoCIS, Centricity, Branch Enterprise are some of the Top Medical Practice Management Software.
Top Medical Practice Management Software
PAT Index™
1
Genesis
Genesis is chiropractic software that is designed by chiropractors and integrates chiropractic practice management software system that is powerful and affordable enough to help users automate their practice management and increase their practice profitability. Genesis enables streamlining of the entire practice management, therefore providing an excellent platform for increasing patient retention and generating more profits and revenue. The Genesis platform is also designed to provide a platform for increasing the user's documentation compliance, increasing the collection, and increasing patient retention. The Genesis software is built on a proprietary workflow that is designed for automation of the majority of the tasks…
Overview
• Exclusive workflow
• Scheduling
• Documentation
• App store
• Billing

2
Nextech
Nextech is a platform that uses integrated and intuitive healthcare IT solution that empowers specialty physicians for maximizing efficiency, optimizing charting, and increasing practice profitability. Nextech provides specialties in plastic surgery, dermatology, and ophthalmology. The main features of Nextech are EMR, revenue management, practice management, and patient engagement. Nextech provides customizable EMR solution. The EMR solutions are designed to meet provider's individual charting and distinctive workflow preferences. The customizable EMR solutions enable documentation of each patient encounter with unmatched specificity and speed. The benefits of the EMR solutions are maximizing charting efficiency, controlling workflow, and tailored to each physician specialties…
Overview
• Practice management
• Revenue management
• Patient engagement
• EMR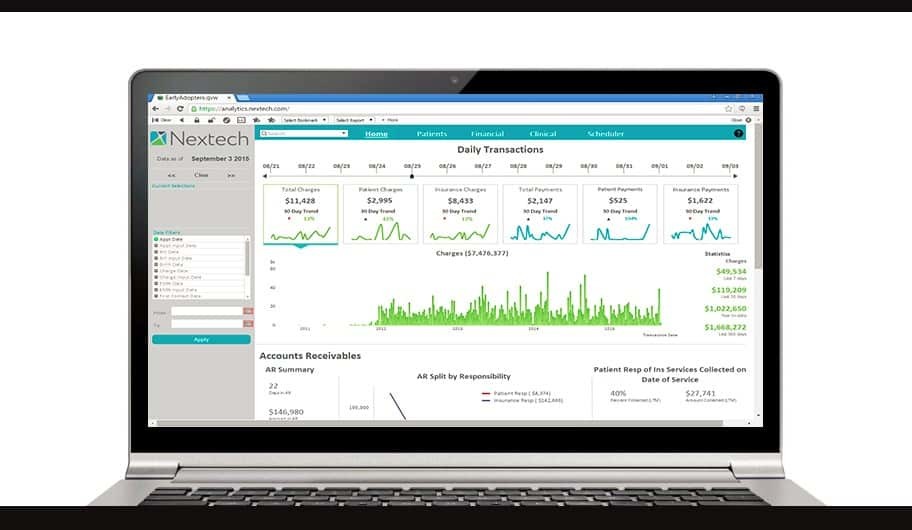 3
eClinicalWorks
eClinicalWorks is a platform that deals with many forms of clinical data. eClinicalWorks supports a broad range of interfaces that enable it to exchange clinical data between the EMR and external vendor systems. The solutions provided by eClinicalWorks include; better practice management, detailed documentation of clinical data, revenue cycle management, engagement of patients, enhanced patient safety, and population health challenges. eClinicalWorks also provides the practice management integrations that comprise of several features such as address verification, audit logs, scheduling, student information system, maintenance of provider directory, registration, demographics, and MPI query. The audit logs provides vendors with exports of the…
Overview
• Address verification
• Audit logs
• Demographics, Registration and MPI Query
• Provider Directory Maintenance (MFN)
• Scheduling
• Student information system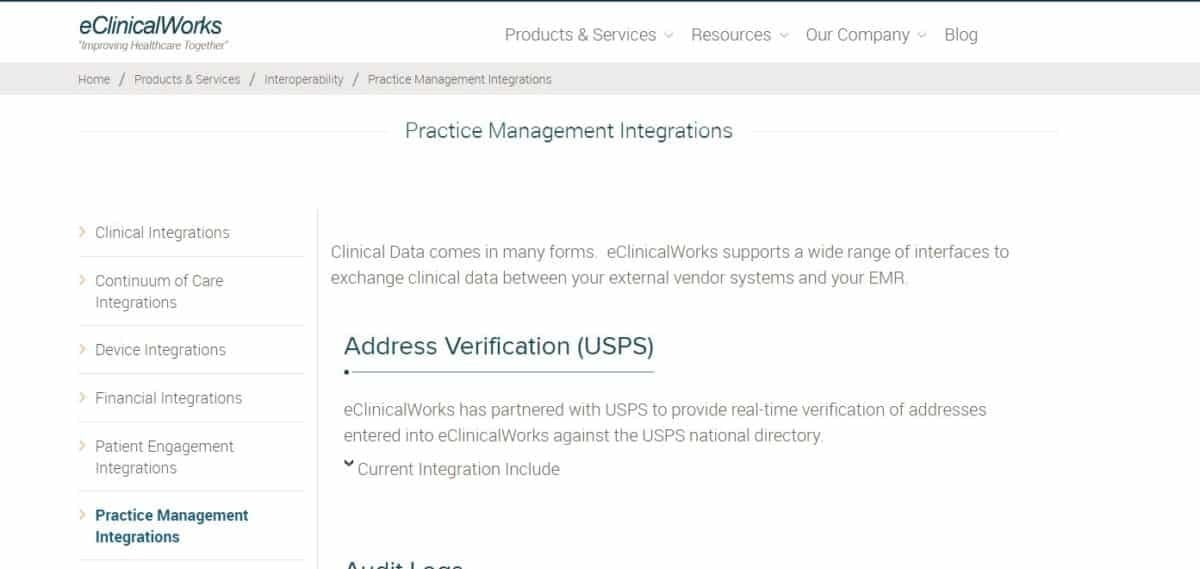 4
SimplePractice
SimplePractice is a practice management software for Therapists, Psychologists, Social Workers, and Counselors with the best-in-class client portal featuring completely paperless intakes, secure online payments and scheduling. SimplePractice offers features such as secure messaging, therapy notes, client portal, autopay, diagnosis & treatment plans, credit card processing, appointment reminders, electronic claim filing, secure document storage, mobile apps, calendar sync, simple booking and testimonials. SimplePractice's client engagement portal gets the user online starting day one, and is the most organized and easy way to securely communicate with the user's clients. SimplePractice lets the user simplify the user's billing and get paid faster…
Overview
• A secure and convenient messaging to communicate with your clients.
• Simple to use Progress, Chart and Psychotherapy notes. You can also create custom notes templates.
• One secure location for online booking, payments, and paperless intakes.
• Save time with AutoPay and help make sure you get the
 money you've earned.
• ICD-10 autocomplete, track treatment plans and easily create mental status exams.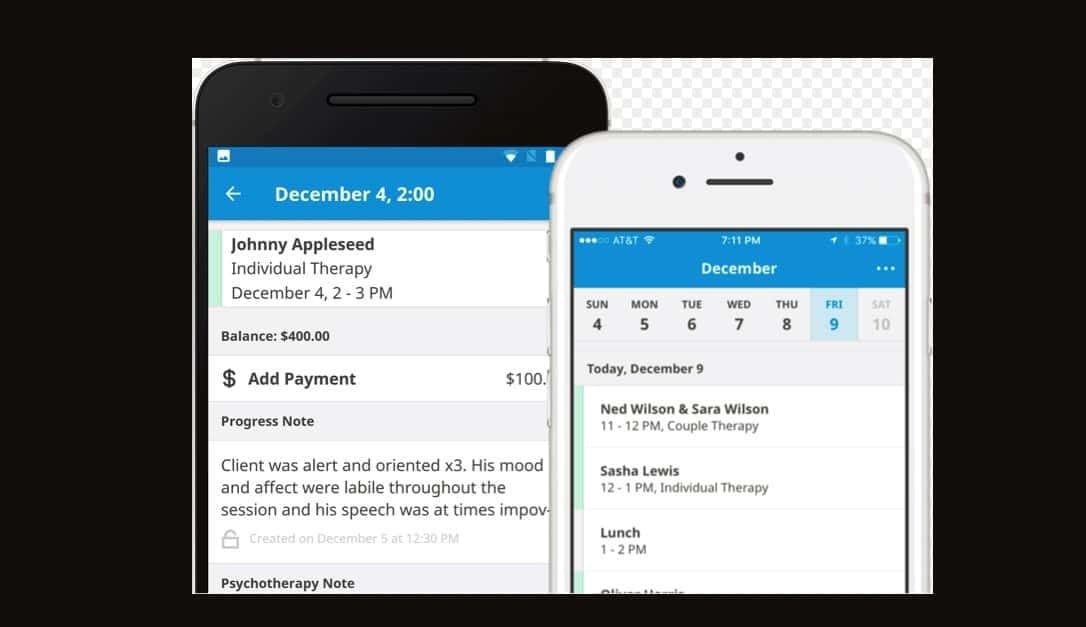 5
Harmony Medical
Harmony Medical is a simple and effective solution for the complicated business of patient care which provides physicians and their administrators with the tools necessary to deliver exceptional patient care and receive prompt, accurate compensation to simplify daily workflow and maximize revenue opportunities for medical practices of all sizes and specialties. Harmony Medical offers EHR, Practice Management, Revenue Cycle Management and Specialties. Harmony can quickly bring the user's practice to the forefront of technology with Harmony Medical's Harmony EMR which is the most advanced, easy-to-use, and secure electronic medical records software on the market. Harmony Medical's EMR offers features such…
Overview
• Quickly bring your practice to the forefront of technology and secure electronic medical records
• Tailor a complete practice management solution to streamline your day-to-day operations
• Train your staff on our software and negotiate contracts with insurers
• Automate insurance tasks to create and store electronic documents
• Create tailored solutions to help your practice operate more efficiently

6
enki
enki is a cloud/mobile solution and a certified health IT platform and EHR for medical specialty groups and surgery centers which dramatically reduces complexity and saves costs. Enki offers features such as Anesthesia evaluation, Aldrete scores, Anesthesia schedule, ASC reports, Allergies notification, Audit log, Access controls, Billing modules, CDAI calculator, Chart summary, CQMs, Consent forms, Compliance dashboards, Clinical Decision Support, Demographics, Drug / drug-allergy notifications, Endoscopy modules, EndoWriter, eRx, Growth charts, History of present illness, Infusion schedule, Inventory management, Immunizations, Insurance details, Multi-medication functionalities, Medication history, Operative notes, Pre-op / post-op call record system, Prior surgical findings, Post anesthesia records,…
Overview
• Clinical and administrative EHR for ambulatory surgery centers
• Customizable EHR built for specialists
• An efficient way to write endoscopy reports
• A web-based solutions to help patients keep track of their care
• A robust health IT backbone to operate medical centers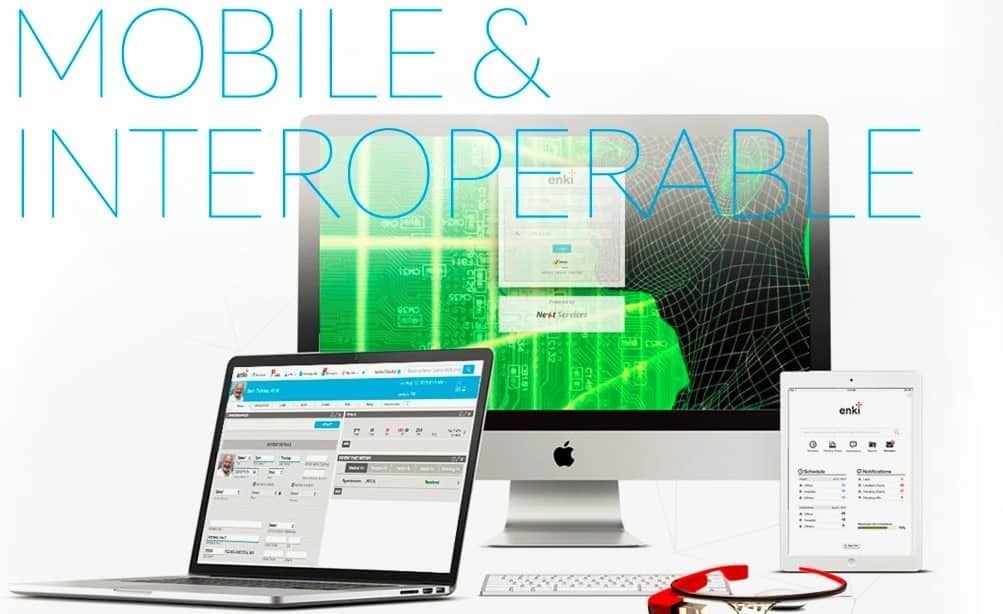 7
Greenway Health
Greenway Health is a platform that connects providers to the right insights and information at the right time and place to ensure that they deliver world class patient care. The solutions offered by Greenway Health are designed to meet the goals of serving physicians in a health care facility and to empower better care. The solutions benefit the staff members, strategic partners, and patients. Greenway Health provides the electronic health record (EHR) and practice management feature. The electronic health record and practice management feature is a powerful and effective solution for both small and large practices. The EHR and practice…
Overview
• Clinical alerts
• Electronic prescribing
• Specialty-specific clinical template library
• Single sign-on for HER and practice management
• Integrated speech-to-text, mobile, patient engagement, analytics, and other add-on features
• Interoperability solutions for communication across disciplines
• Dashboards to track progress for clinical quality measures, and PHRS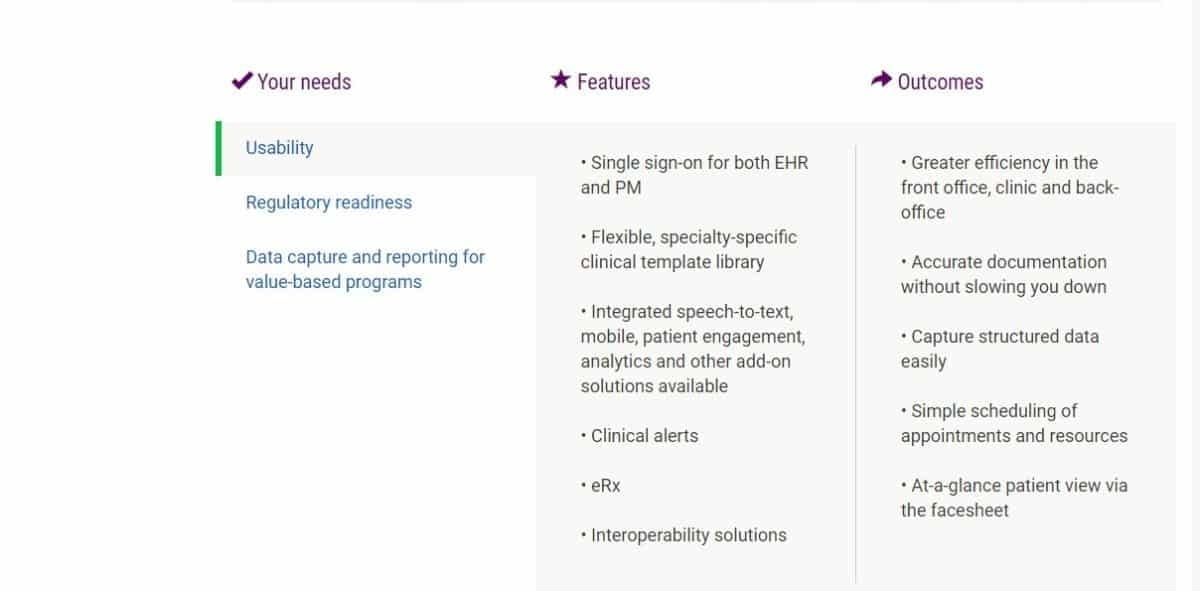 8
Solutionreach
Solutionreach is a patient relationship management platform that provides meaningful patient relationship that not only impact loyalty, but also the outcomes. Solutionreach provides an excellent platform for the administrative staff and physicians to interact well with patients and fulfil their needs. The main features provided by Solutionreach are; reputation of provider, practice marketing, patient education, satisfaction of patients, patient reminders, and access to patients. The patient access feature provides the patient engagement portal that supports online appointment scheduling and a patient portal. The patient access enables you to easily take control over appointment types, the duration of each appointment type,…
Overview
• Patient access
• Patient reminders
• Patient satisfaction
• Patient education
• Practice marketing
• Provider reputation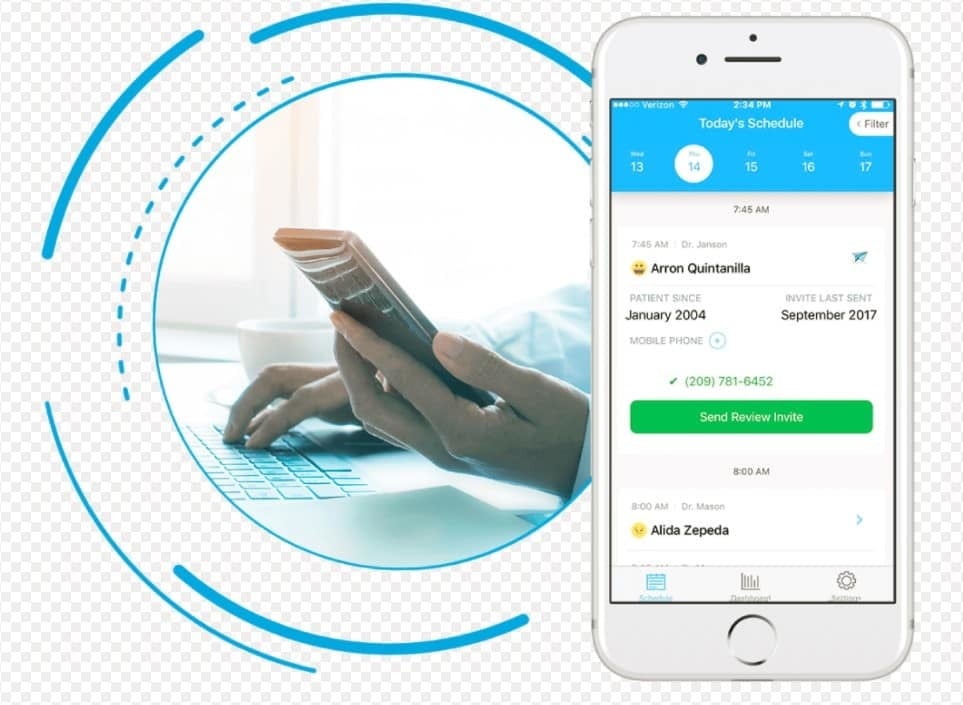 9
PetalMD
PetalMD's technologies are designed to facilitate patient appointment booking, optimize physician schedule management and secure information exchange so as to simplify the day-to-day life of professionals working in healthcare facilities while saving valuable time. PetalMD offers solutions such as Online Appointment Booking, Physician Scheduling Software and Hospital On-Call List Dashboard. PetalMD's Online Appointment Booking increases patient accessibility and easily manages walk-in and regular appointments through patient and physician schedules on a single platform, automatic confirmation notices and appointment reminders and synchronization of all essential patient information immediately in EMRs. PetalMD's Online Appointment Booking offers features such as Reduction of the…
Overview
• Manage your walk-in and regular appointments cost-effectively with online patient booking and automated reminders.
• Create, manage and share your schedule easily, collaborate with your group more efficiently.
• Provide staff with easy access to the hospital's on-call list, available in real-time on any device.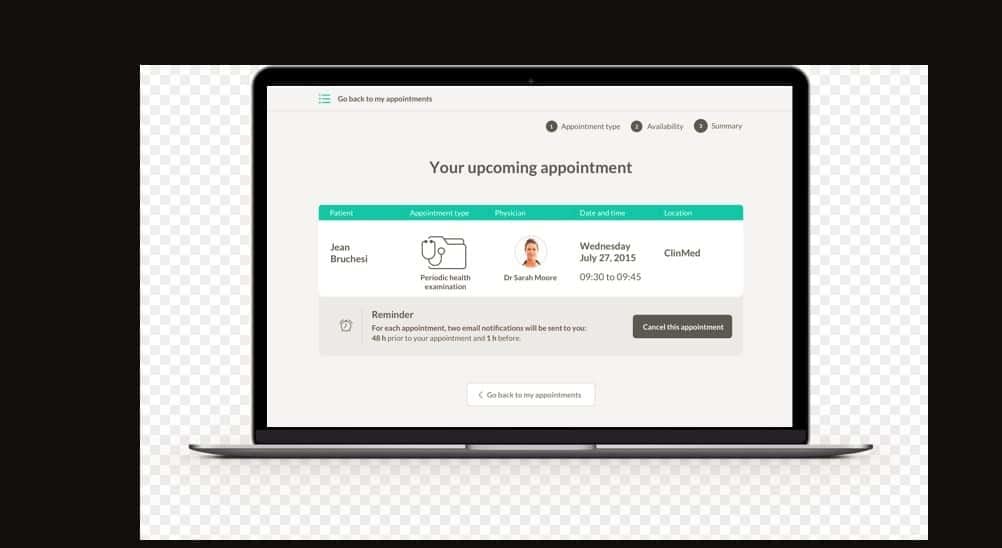 10
PrognoCIS
PrognoCIS is the fast, flexible, reliable EHR Software helping thousands of clinics deliver the best patient experience. PrognoCIS offers features such as Online Payments, e-Prescriptions/EPCS, Faxing/Texting, Speech Recognition, Virtual Document Signing, MACRA & MIPS and Meaningful Use, including Electronic Remits, PaperResolve, Statements/ BillFlash, Eligibility Checks, Denial Management and Auto-Claim Creation. PrognoCIS works with various different clearinghouses for consistent claims management such as Assertus, Availity, Emdeon, Inmediata, MDON-Line, Navicure, Office Ally, Optum, Stone River / P2P, Payer Connection, SSI Group, Trizetto, UHIN and ZIRMED. PrognoCIS EHR software is a nationally recognized suite of specialty-specific content with fully-integrated features like Practice Management…
Overview
• Online credit card payments are made simple and secure, allowing patients to pay fees from the comfort of their homes.
• PrognoFax Cloud Services allow faxes to be sent from anywhere, while remaining compliant with HIPAA and federal regulations.
• Office staff can send text appointment reminders, lab results, and communicate with patient's other referring physicians.
• Electronically sign your documents by computer mouse, stylus, or tablet with our HIPAA compliant eSignature feature, PrognoSign.
• e-Prescription technology, enabled by our partners at Surescripts, allows you to easily prescribe and manage patient medications.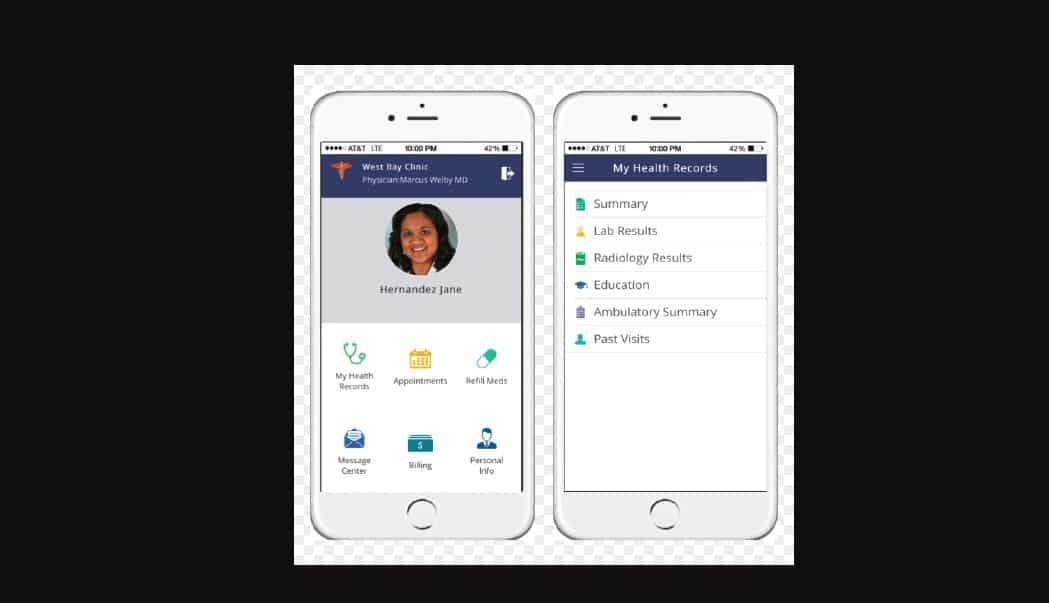 11
Centricity
Centricity is a practice solution is a complete suite of integrated electronic medical record and practice management provider that is created for helping you to improve the financial and clinical production of the practice on ambulatory services. It is designed to function as suite of integrated software, though its modules can also function and used independently. Centricity practice solution allows the user to customize it to meet the user's preferences and unique workflow that enable the user to practice medicine more efficiently and effectively. Centricity practice solution also provides users with an excellent platform for either using it as a…
Overview
• High-functioning desktop
• Information patient summary
• Rapid data entry
• Information patient summary
• Rapid data entry
• Automated workflows, pre-built templates, and commands
• Convenient e-prescribing
• Insightful quality dashboard
• One-click problem entry and predictive search for ICD-9 and 10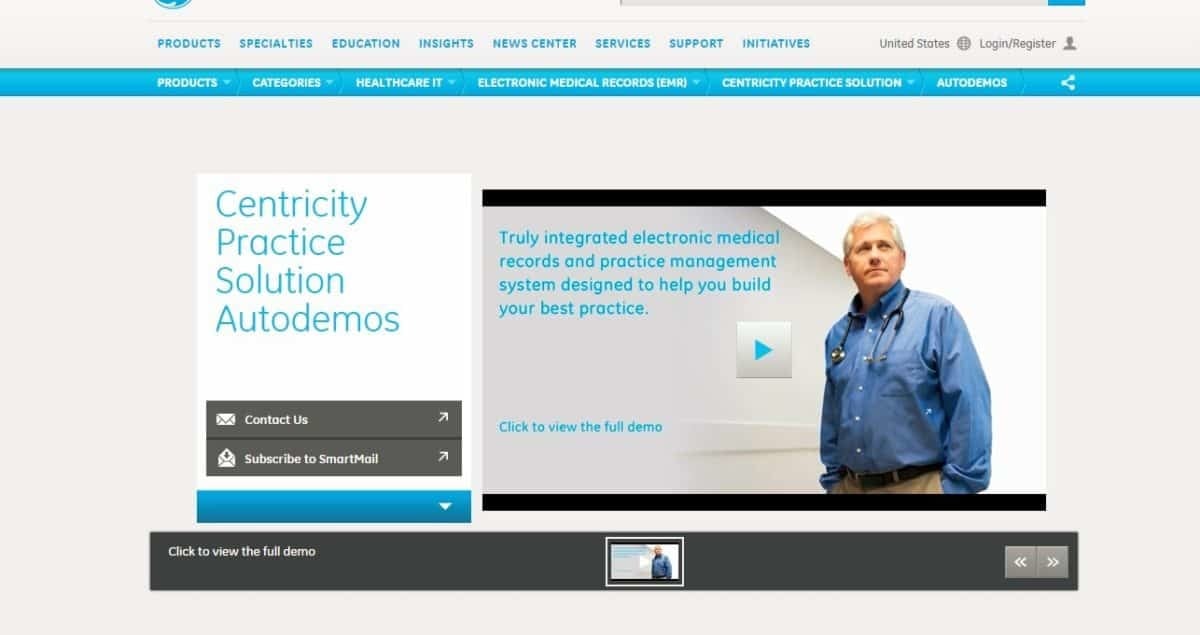 12
Branch Enterprise
Branch Enterprise empowers and engages the user's workforce across the user's organization which improve workforce productivity and operations at scale. Branch Enterprise offers features such as Integration with HCM, Integration with scheduling/labor management system, Integration with existing back-office solutions, Shift broadcast across locations, AI Chatbots automate service ticket requests and employee training, Different levels of administrative access for Management, Company-wide reporting and analytics and Company-wide data export, with the inclusion of the features in free like iPhone and Android Apps, Unlimited amount of employees, Unlimited amount of Managers, Unlimited shift import, Unlimited shift swaps, Unlimited messaging, Unlimited shift posts, Join…
Overview
• AI Chatbots automate service ticket requests and employee training
• Different levels of adminstrative access for Management
• Integration with scheduling/labor management system
• Integration with existing back-office solutions
• Company-wide reporting and analytics and data export