Top 7 Make To Order ERP Software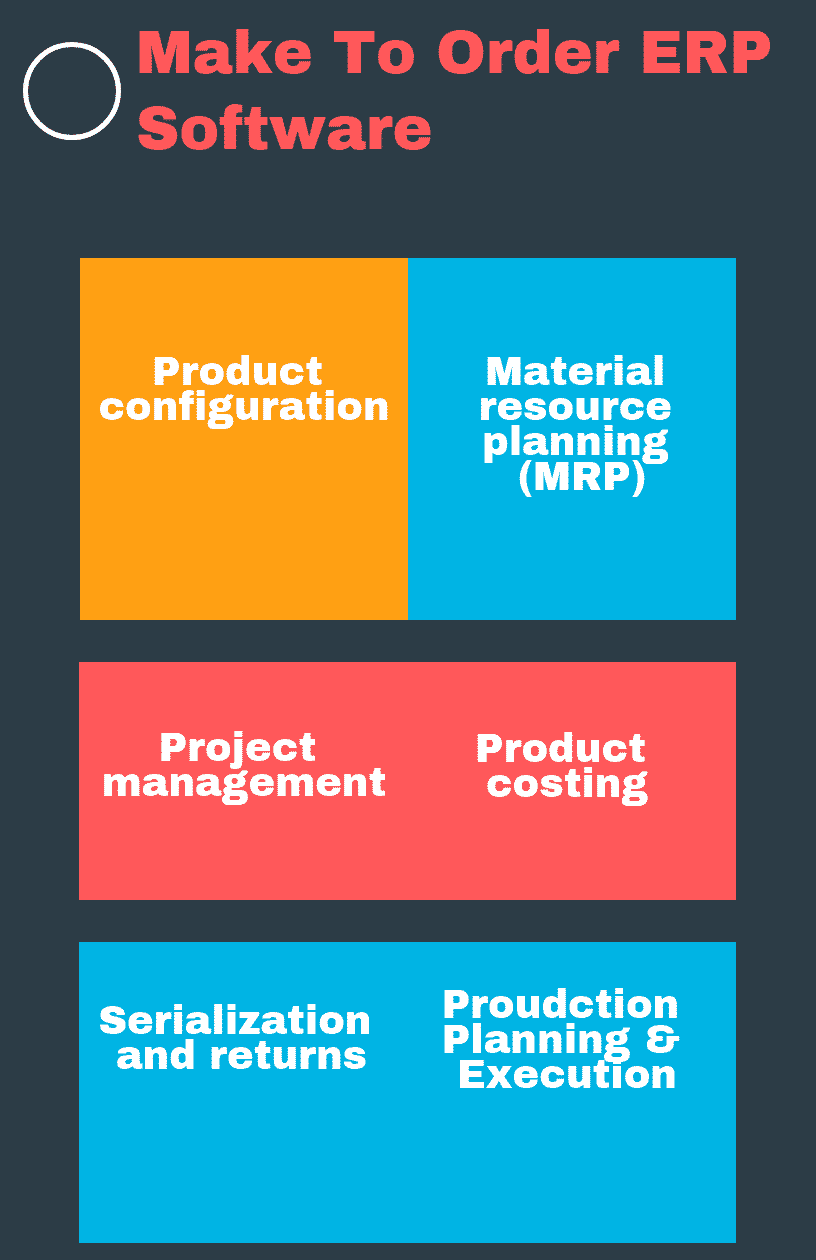 Organizations that manufacture complex products face challenges of their inventory becoming obsolete. The problem is common especially if you are dealing with products that are technology-based, specialized industries such as aircraft, vessel production, and construction. Technology keeps on evolving thus rendering the already manufactured items obsolete.
As such, an organization dealing with the specialized product have adopted make to order strategy whereby they only produce the end product after the customer has placed an order. This, in turn, means the customer has to wait for a more extended period for the product to be manufactured. The advantage of using make to order system is that the company can assemble the products with the preferred specifications from the customers. This not only helps an organization manage their inventory levels but it also allows customization of the products to meet the specific needs of the customers.
What are the Top Make to Order ERP Software: GLOVIA G2, Seradex OrderStream, Aptean Made2Manage ERP, In2grate, E2 Manufacturing are some of the best examples of Make To Order ERP Software.
What are Make To Order ERP Software?
Make to order ERP software is a system that uses a production approach where goods are only manufactured once an order has been placed and confirmed. The method is generally used for highly configured products like automobiles, servers or costly inventories such as aircraft.
The system enables one to fulfil an order with the exact product specifications as per the customer's need. The system also helps to reduce finished goods inventory and manages stock obsolescence as only what is required is manufactured.
Product configuration: Most of the products are custom made meaning they have to be configured to suit the specific needs. Thus, it is essential to have software that has a product configurator which will be able to handle the particular product line. The configuration is not only limited to the product itself, but it should also start by defining business rules, to manufacturing and assembling.
Material resource planning (MRP): The fact that MTO products are complex, it is essential to have an ERP system that can support planning demand for both finished products and components/spare parts. An effective MRP and planning tool will not only help in reducing inventory cost, but it will also boost the revenue.
Project management: The feature is most useful to organizations that manufacture complex, low-volume, high-dollar items such as aerospace. An integrated project management tool helps to integrate project data that is concerned with resources, parts, and labor with your core financial ERP.
Product costing: Manufacturing of MTO products is labor intensive as these are specialized products requiring specific technical skills. It is imperative for the manufacturers of these products to have a grasp of their product cost. As such, you should ensure your make to order ERP system has a product costing functionality before incorporating it into your system. The system helps in estimating the cost of labor to budget for it appropriately.
Serialization and returns: Most MTO products are serialized both at finished product and components. Thus it is imperative to have software that can handle the serialization process, as well as returns and warranties. It is vital to ensure your potential ERP software has the capability of controlling the serialization process. This is because most complex manufacturing software lacks this feature which is very crucial.
You may like to read:
Top Cloud ERP Software
,
Free and Open Source ERP Software
,
Top ERP Software for SMB
, and
ERP Software for Large Business
.
Top Make To Order ERP Software
GLOVIA G2, Seradex OrderStream, Aptean Made2Manage ERP, In2grate, E2 Manufacturing are some of the Top Make To Order ERP Software.
Top Make To Order ERP Software
PAT Index™
1
GLOVIA G2
FUJITSU GLOVIA, Inc.'s GLOVIA G2 manufacturing ERP software is an on-premise ERP software system that offers a highly visual and versatile interface that simplifies work-flow for non-ERP experts and improves end-user productivity. GLOVIA G2 is a highly adaptable, fully mobile discrete manufacturing ERP system enabling universal use on any device, operating system or browser with full database support on SQL Server 2014 and Oracle Database 12c. Ideal for a variety of small-to-large discrete manufacturing businesses, including Tier 1, Tier 2 and Tier 3 suppliers to the automotive, aerospace & defense, electronics industries and more, GLOVIA G2 integrates with a variety…
Overview
• Bid and contract management enables users to identify, plan, track and synchronize demands from the initial contract
• Powerful shop floor functionality that provides valuable real-time feedback regarding progress against the plan
• Enterprise-wide materials management functionality helps users get the right materials to the right place at the right time
• A seamless workflow and color-coded, "traffic light" style alerts simplify the work process
• Product Management: Manage, track, and control all product-related information using multiple Bills-of-Materials and routings
• Project management: Manage complex projects profitably as it coordinates program tasks, resources, and activities while helping to tightly control costs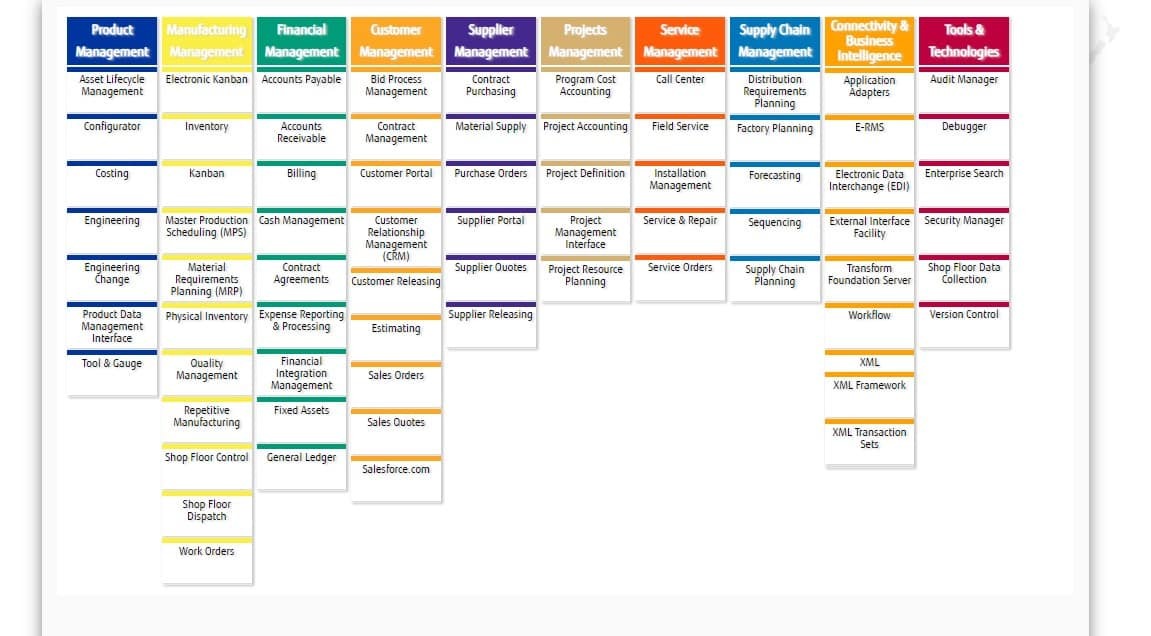 2
Seradex OrderStream
OrderStream is an ERP system that can be reconfigured to meet any industry-specific needs. The program can be adjusted for automotive, aerospace and defense, office furniture, distribution, and other types of companies. The core product modules are front office, accounting, system manager, e-business, management, and manufacturing. The platform also offers add-on modules for MRP, shipping, advanced payroll, and more. Seradex OrderStream is an extremely flexible and easily customizable ERP with true deep functionality. It's specifically made for manufacturers or wholesalers with complexities. It is truly end-to-end, with modules including CRM, Estimates, Sales Orders, Work Orders, Purchasing, Production Scheduling, Shop Floor…
Overview
• Product management reduces product and engineering changes costs
• Manufacturing management improves on-time delivery performance
• Customer management improves sales force productivity and efficiency
• Supplier management: Analyze supplier performance for cost, quality, and on-time delivery
• Supply chain management: Manage global supply chains efficiently and cost effectively
• System manager module acts as the ERP control system and lets users configure system and workstation settings and generate reports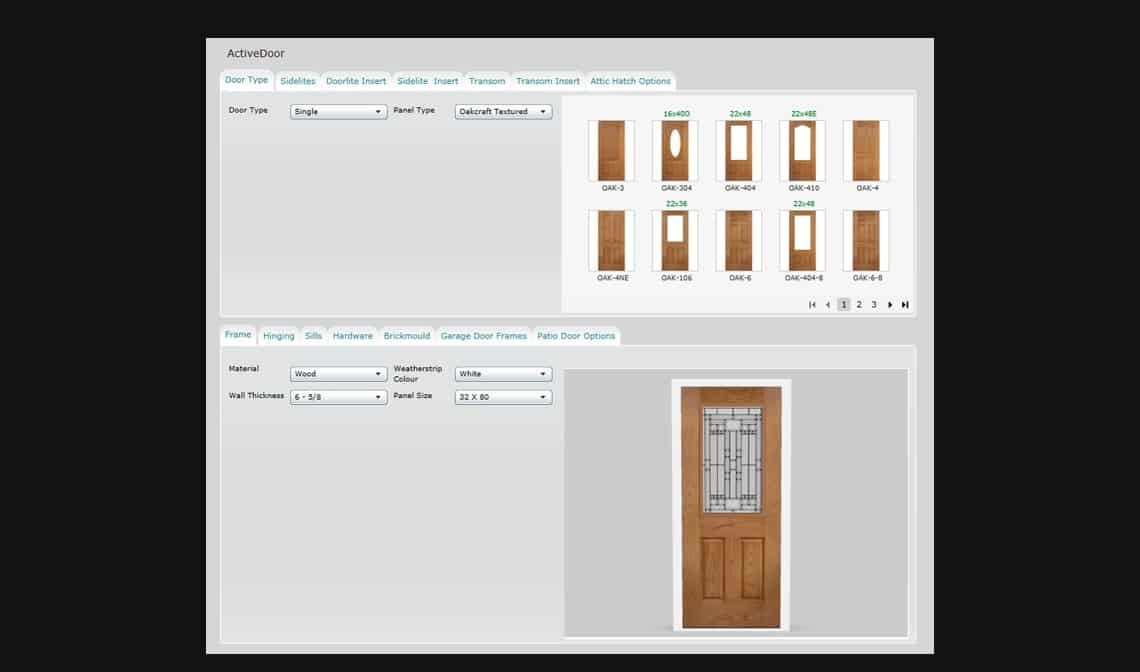 3
Aptean Made2Manage ERP
Aptean Made2Manage ERP is an end-to-end enterprise resource management solution for manufacturers in dynamic "to-order" and mixed-mode environments. When shop floor efficiency and flexibility are critical, Made2Manage helps users plan, schedule, execute and track operations with an industrial-strength feature set. Made2Manage is the only enterprise resource planning (ERP) system made by manufacturers for manufacturers in make-to-order (MTO), assemble-to-order (ATO), engineer-to-order (ETO), and mixed-mode environments. With user-friendly features for real-time planning and scheduling, actual job costing, and shop floor execution, Made2Manage delivers tailored functionality one won't find in competing for ERP solutions. Made2Manage is a complete solution that integrates ERP and…
Overview
• Quoting & Order Management: Orders flow directly into purchasing, inventory, and shipping to trigger key production operations
• Real-Time Planning & Scheduling: Prioritize, sequence, and schedule job operations across work centers with precision and confidence
• Materials Management: Easily track part and material lot information and generate detailed reports
• Wireless barcode technology via the Shop Floor Data Collection (SFDC) tool
• Pre-configured pivot tables and business performance notifications help you easily monitor KPIs and pull custom reports
• A user-friendly, drag-and-drop Gantt chart tool makes it easy to view and edit schedules, simulate schedule changes, and react to scheduling issues on-the-fly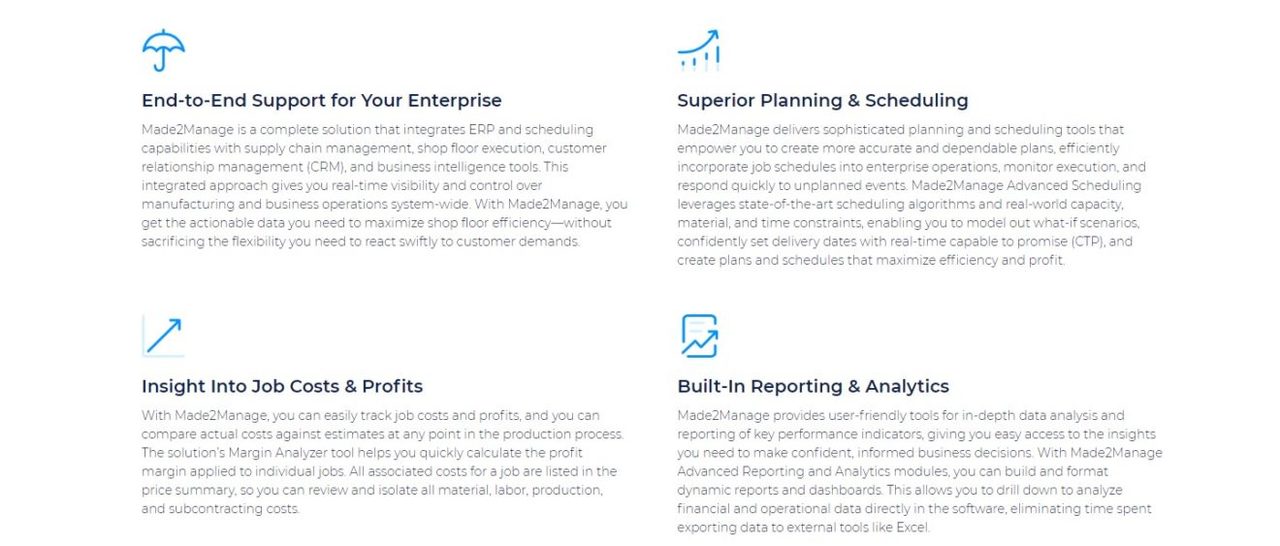 4
In2grate
In2grate is a member of the Anisa Group of companies, leading suppliers of enterprise software and supply chain solutions. Expert consultancy, deep industry knowledge, technical expertise and strong partnerships with leading vendors are hallmarks of all the Anisa Group companies. Optimize production in the long-term for improved lead times and greater productivity. Both objectives are achievable with the In2grate ERP manufacturing software. The robust planning and scheduling features of In2grate ERP solutions include forecasting, material requirements planning and capacity planning. Manufacturing management software makes it possible to synchronize demand from customer orders and forecasts with the situation on the shop…
Overview
• Corporate reporting: Reports combine information from a number of different sources across the business
• Planning and scheduling: Forecasting, material requirements planning and capacity planning
• With a product configurator, even the most complex product can be custom specified for the manufacturing process
• Product lifecycle management: Track products from concept to end of life
• Real-time project costing & project-oriented estimating and engineering modules
• Robust quality assurance and quality control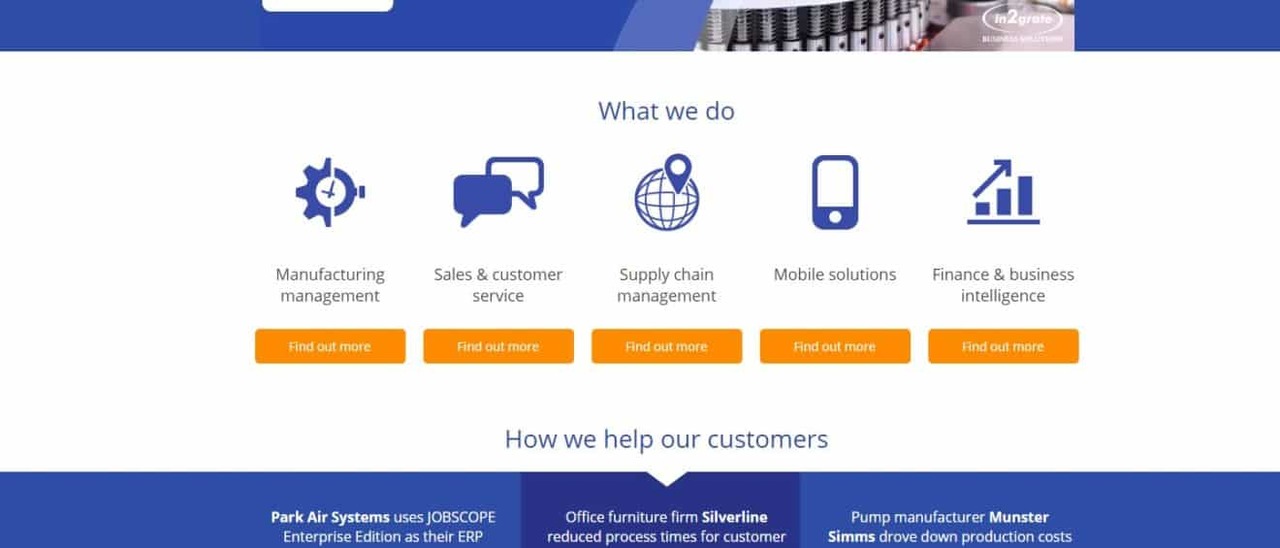 5
E2 Manufacturing
E2 Manufacturing System is an all-inclusive, modular ERP system designed for manufacturers that meet to-order demands. This makes the application created by Shoptech most suitable for their needs as it has the tools necessary for managing specific processes. E2 Manufacturing System has robust applications that let users perform their tasks efficiently. This allows the business's work processes to continue flowing smoothly, as features like inventory monitoring and task scheduling aid in eliminating possible operation bottlenecks. E2 Manufacturing System also provides unparalleled customer care. The support team is prompt in replying to queries and requests for technical help. In addition, they…
Overview
• Assignments Scheduling: Ensure that each task is assigned to an available worker and is completed in the designated amount of time
• Accurate Inventory Monitoring makes sure that the manufacturer has enough materials to meet their clients' needs every time
• Work queue dispatching
• Customizable key performance indicator (KPI) dashboards
• Business intelligence and cost reporting
• Complete financials and shop floor data entry

You may like to read: Top Best Practices in Enterprise Resource Planning