Top 8 Livestock Management Software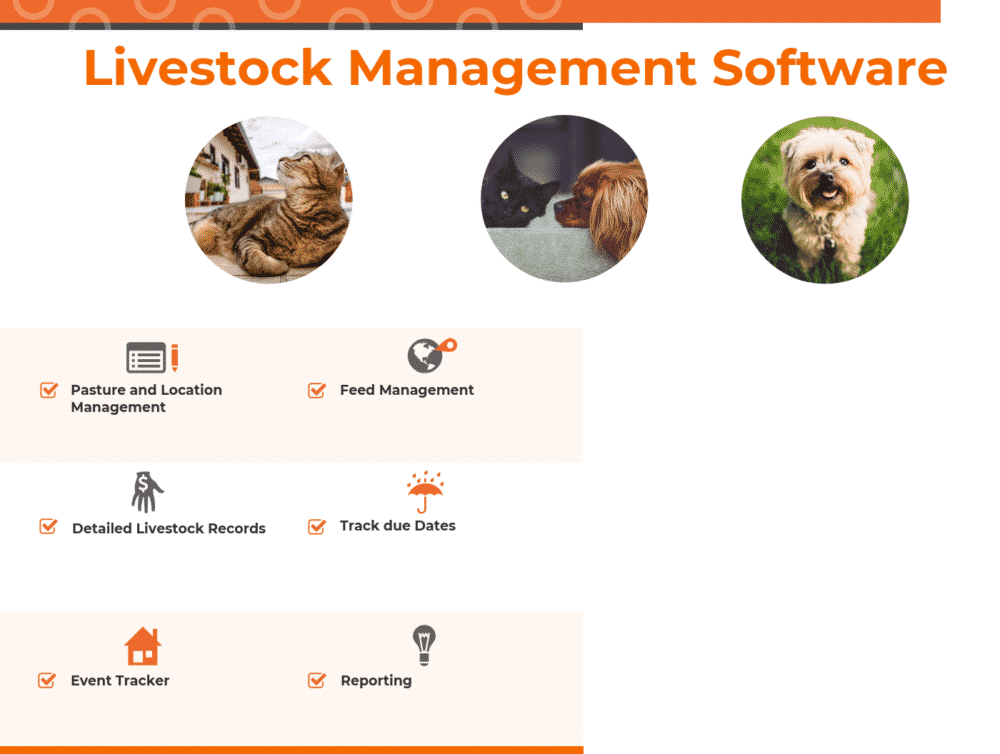 Livestock farming can be hectic especially if you are dealing with a variety of animals in your farm. Gone are the days when farm managers used to walk around with a pen and a piece of paper to take data and information concerning the animals being reared. If you intend to run livestock farming as a business, then you have no option but to abandon the traditional method of operating a farm and invest in suitable software. Most livestock farmers have incorporated livestock management software into their farming to keep up with the current trend as well as remain competitive.
Top Livestock Management Software: Ranch Manager, Chetu, Cattle Max, Livestocked, MiHub, Muuu, CattlePro, Agritec are some of the Top Livestock Management Software.
What are Livestock Management Software?
Livestock Management Software is a system that assists farmers to record and keep track of their livestock from birth all the way to sale. It captures all events of an animal as well as keep track of most important dates in the lifetime of an animal. The system is not limited to management of cattle only, but it also incorporates other livestock such as poultry, pig, goats, rabbits among others. With the system, one can keep track of the number of animals on the farm, costing and performance metrics, as well as financial tracking from the sale of animals.
Pasture and location management: this is a feature that allows one to move animals from one location to another and track the location history. You can visually see which animals were in a particular area at any given time. The system also helps one to manage bull exposure as well as make informed breeding decisions as the system has an automatic inbreed detection mechanism. In addition to that, the system has multiple views that provide information on where the animals are located and where they were previously located.
Feed management: the system assists farm managers to have a feeding plan and easily track the amount of food consumed by each animal. The feature comes in handy especially for ranch managers as they can calculate the cost of feed that is being consumed from each ranch. Thus, you can make an informed decision in the operation of your farm.
Detailed livestock records: the software captures essential information of your animals such as breed, gender, birth date, birth weight, dam among others. You can save photos of each animal accompanied by detailed information for later use. The system also allows one to keep track of events during the lifetime of an animal.
Track due dates: with the feature, ranch managers can track the due dates for each animal be it under pasture breed, AI, or embryos ranch management. The system tracks the estimated calving period for animals based on when they were exposed to the sires. With such information, it is possible to monitor the breeding program of each animal with ease.
Event tracker: events such as animal sale, treatment, animal breeding/AI births, and deaths can be easily tracked using the system. The software comes with a custom event that is used to enter information. Once an event is keyed in, it displays on the rancher's calendar thus able to keep a history of your operations.
Top Livestock Management Software
Ranch Manager, Chetu, Cattle Max, Livestocked, MiHub, Muuu, CattlePro, Agritec are some of the Top Livestock Management Software.
Top Livestock Management Software
PAT Index™
1
Ranch Manager
Ranch Manager Open is the first Livestock Management software to use a voluntary licensing model. Basically, it is crowd funded. To get started, no investment is required. Ranch Manager is Livestock Software designed for the modern livestock business. Keep detailed livestock records. Manage ID, pedigree, and breeding. Record multiple actions including treatments, sales, and animal locations. Track animal & herd performance including basic accounting capabilities for managing Expenses, Profit & Loss. Keep a ranch calendar and add unlimited notes to keep you organized. With today's technology, whether record keeping on a laptop, desktop, tablet or a mobile phone in the…
Overview
• Manifest report includes information such as animal ID, birth date, current tracking number, plastic tag, brisket tag, metal tag and tattoo
• Detailed Livestock Records per breed, per species all in one program
• Multiple ID tags and multiple weights
• Feed management - Apply feed to locations or to individual animals and track feed costs at the animal level
• Rapid data entry: Get the basic information in up front, then quickly modify each animal after they have been created using the "Browse" view
• Pasture and location management: Move animals from one location to another and track their location history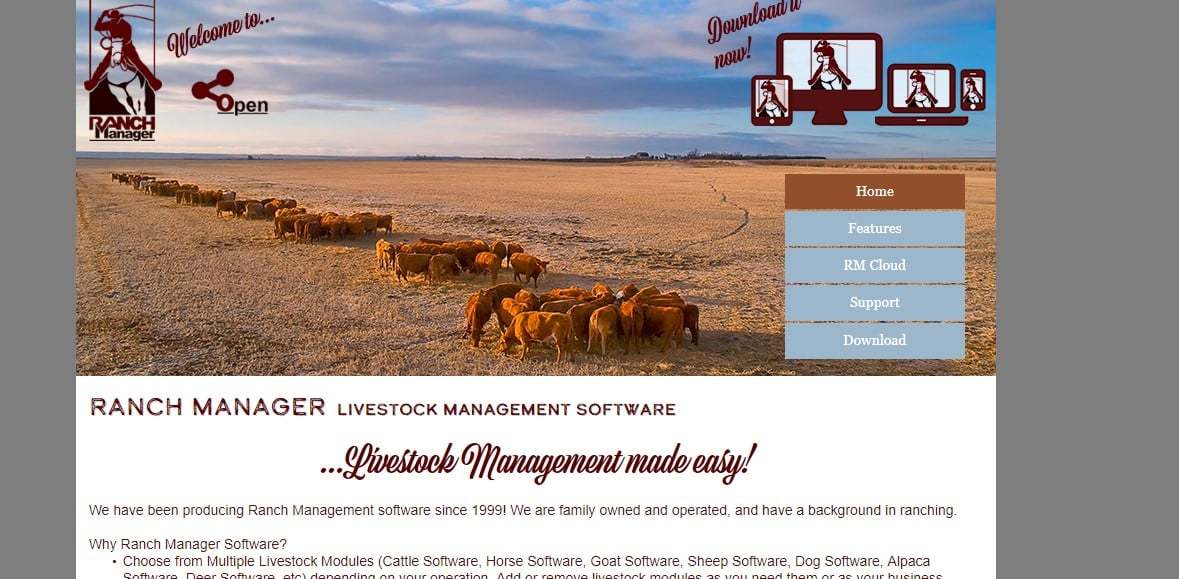 2
Chetu
Chetu's livestock software specialists develop custom platforms for centralizing all operations related to cattle management, as well as poultry, horses, and other dairy herds. Chetu builds native and cross-platform mobile apps with full access to the management platform and the ability for users to scan ID tags and pull up animal specs with one click. Program modules for animal and breeding tracking, ranch management, accounting, and more. Its specialized database management solutions enable ranchers to view and edit data (pedigree, origin, health stats, pending events) on every animal in the herd from any desktop or mobile device. Build mapping interfaces…
Overview
• Custom dashboards for tracking herd-wide propagation and gestation statuses
• Decision Support Systems (DSS): Optimize operations for reducing breeding costs
• Livestock Record Keeping: Enable ranchers to view and edit data (pedigree, origin, health stats, pending events) on every animal in the herd
• Custom report generation tools for visualizing key performance indicators for each animal, herd, or other custom-defined groups
• Grazing management: Record and optimize individual field yields and annual pasture growth
• Weather tracking system: Alert users when herds need to take shelter

3
Cattle Max
CattleMax is a complete herd management software for commercial and registered beef cattle operations to track production, performance, and marketing records. With over 8,000 ranches in all 50 U.S. states and over 70 countries, CattleMax is the leading software choice for cow-calf ranches. Basic features include production records, cattle notes, medical records, multi-record update, electronic ID features, pre-set and custom reports and much more. CattleMax enables users to securely record, update, and share cattle records across multiple devices, multiple users, and multiple locations. CattleMax can be accessed on any computer or mobile device - all users need is an Internet-connected…
Overview
• Management Snapshots: Highlights up-to-date cattle inventory by category, upcoming calving, and approaching events
• Movement history: Pasture movements record automatically when the animal is moved to a different pasture or location
• Calving History: See all offspring of individual cows, including birth, weaning, and sales information all on one screen
• Current Breeding Status: Record and review pregnancy checks and projected calving dates
• EPD and EBV statistics: Keep up with EPDs (North America) and EBVs (Worldwide)
• The Weaning management feature automatically calculates an adjusted 205-day weight based on the provided data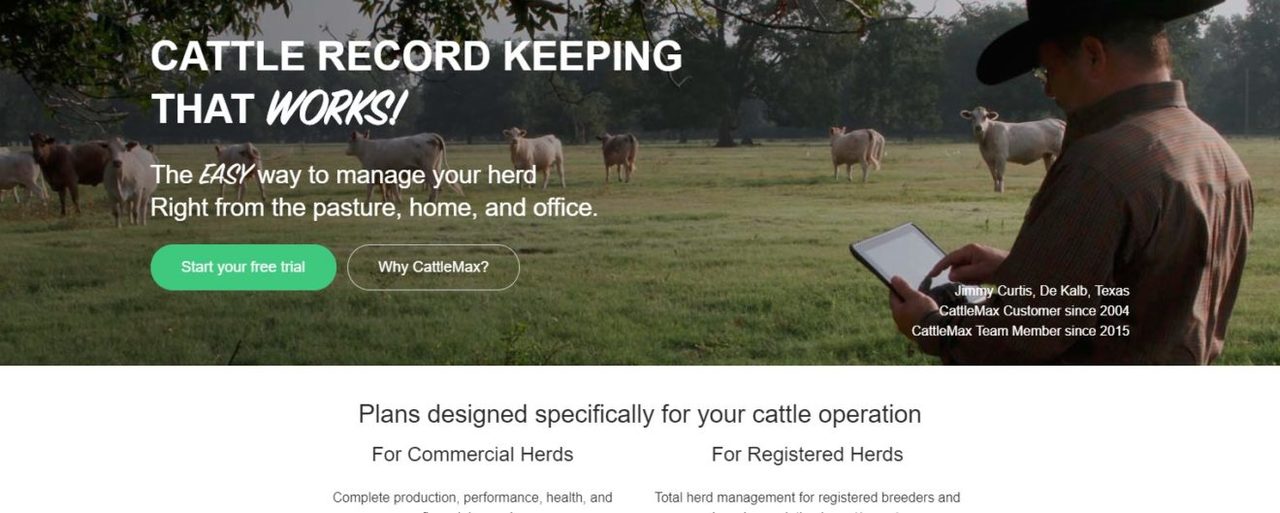 4
Livestocked
Livestocked is a better way to manage your livestock business online. With a business first approach to livestock record keeping and farm management, Livestocked understands farmers would prefer to be in the paddock and not in front of the computer. Its intuitive mobile interfaces help users manage their herd, semen & embryo inventory, sales, and financials from the desk or out in the paddock. Enjoy multi-species and multi-breed herd management through mixed enterprise solution. Manage cattle, sheep, goats, pigs, alpacas & llamas through one easy to use app. Simple yet robust animal search features make browsing pedigrees a breeze, weekly…
Overview
• Animal treatment and health records
• Individual animal records
• Task management: Easily capture batch numbers, expiry dates, and withholding periods
• Cattle management: Animal database, inseminations, milkings, health, feed rations, weighings, alerts, heat detection
• Herd / Flock Record Keeping
• Detailed weight gain performance analysis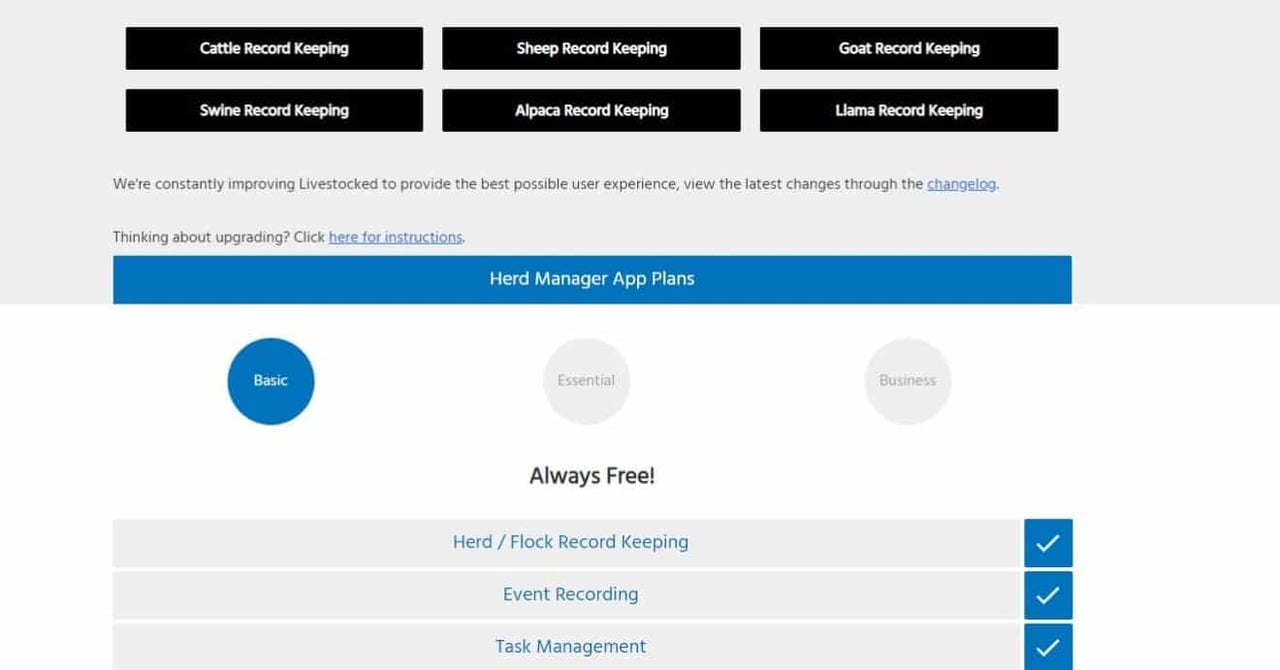 5
MiHub
MiHub Livestock turns weigh session data into clear, useful information to help users monitor animal's weight gains, track their performance to target weights and identify top and bottom performers via simple graphs and charts. Web-based, Tru-Test's MiHub is accessible wherever there is an internet connection giving a secure, 24/7 access to herd reporting and task management. Connected online with in-shed hardware it works as a single system to transfer data between in-shed modules and online databases to provide users with real-time data capture and management. The MiHub Dashboard can be fully customized to present the most relevant and useful information…
Overview
• Easy to read graphs of cow health and production trend lines
• Comprehensive software tools for viewing and managing cow information from anywhere with an internet connection
• Displays up to 27 pre-set reports e.g. mastitis, yield, cow weights, missing cows, herd age distributions, submission rates
• Data entry is quick and easy from online or in-shed
• Treatment recording straightforward from online or in-shed
• Intuitive interface that is easy to navigate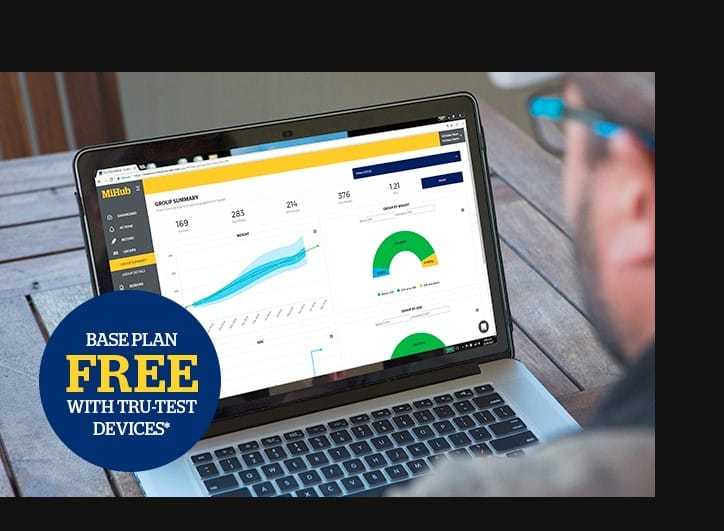 6
Muuu
Muuu is a collaborative CRM that analyzes the activities of the cattle farm and generates a digital quality certificate to promote the business with customers and the consumers of your products. At Muuu, farmers, their teams and partners will be able to share management activities, as well as compare and adjust the performance of the farms in which they participate, in real time and in any device, breaking down barriers in access to information, speeding up operations so that everyone can focus on making good decisions for the success of their business. Muuu offers integrations with other authorized livestock management…
Overview
• Digital Agricultural Marketing: Generate a unique page of the cattle farm and share it with customers and consumers
• Field Work Planner: Create worksheets to use in the field for cattle management activities
• Cattle operations: Save time by importing and updating cattle data on the go
• Cattle reports: Keep data collection and analytics up to date for better decision making
• Cattle traceability and identification: Better chance to enter more foreign markets, help with consumer transparency, and add value to calves
• Audit trail: Maintain supplier-level traceability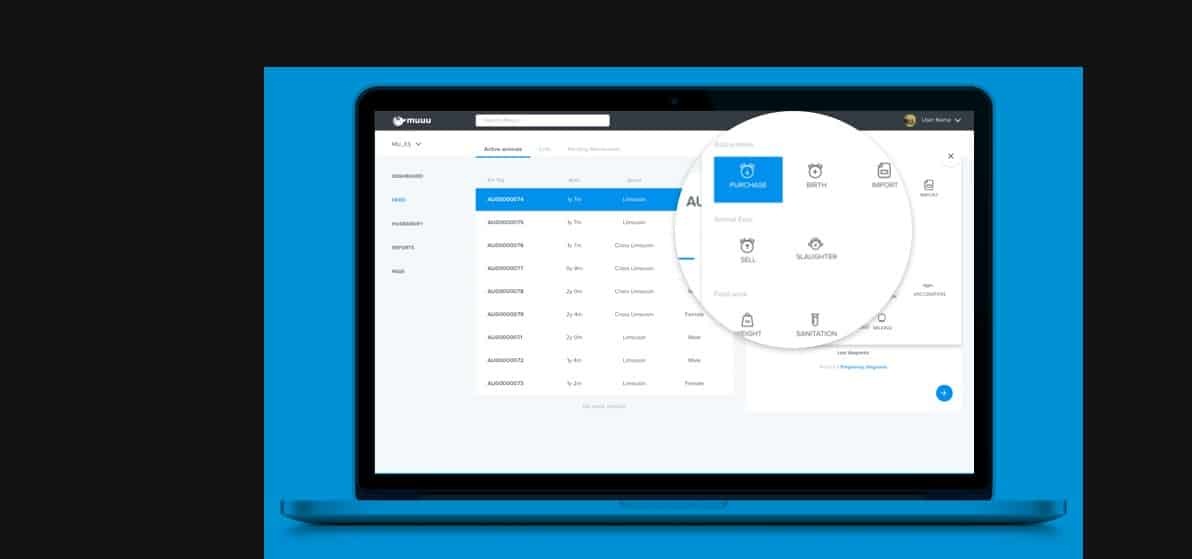 7
CattlePro
CattlePro greatly aids the producer in keeping up with technology and the everyday demands of the cattle business. The CattlePro system was specifically tailored to the beef industry's unique needs, and it is also pre-wired and pre-plumbed to make placement and installation easier than ever. CattlePro keeps making advancements to make record keeping more simple and easier to use for current customers prospective. The program is also available in Spanish and Portuguese and offers its customers the flexibility to switch languages with a click of a button. CattlePro™ Prime and Prime Plus are designed for the registered cattle rancher. CattlePro™…
Overview
• Reports and fields to customize individual operations
• BIF-based weights and measures calculation fields plus contemporary grouping of animals
• Palpation record with notes for results
• Color-coded pedigree tree tracking for purebred customers plus EPDs
• Multi-Record Functions allow automatic updates to all cattle records selectively or by groups
• Logical display options with access to all animal files on Add/Edit screen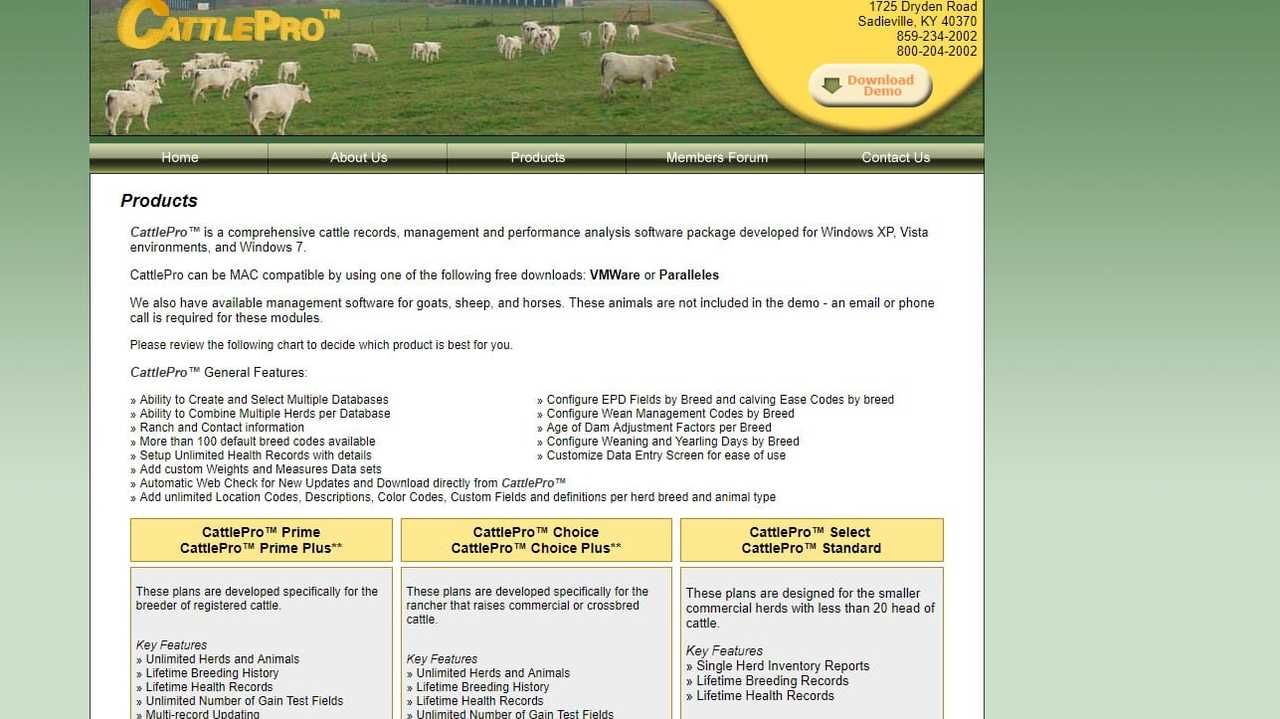 8
Agritec
Agritec gives users decision-making tools with fast, easy data entry, and flexible yet powerful reporting. Available for Web, Desktop, and Mobile platforms. But that's just scratching the surface. With Agritec, farms can remain autonomous running the desktop edition, and at the same time, farmers can use the Web to share the data and reports. All working in sync. The most outstanding characteristic of Agritec is its tremendous flexibility to adapt to the user. Most reports can be easily configured by choosing from many breakdowns, filters, and sorts. In addition, Agritec incorporates a complete and powerful Report Designer with which users…
Overview
• Medical records: Complete track of treatment reports
• Electronic Feed Supply integration
• Financial management: Income, expenses, sales, account charts, summaries
• Feed management: Ration formulation, feed budgets, and growth curves
• Growing management: Animal movements, feed usage, and growth performance
• Record history, routine management and monitoring