Top 11 Legal Case Management Software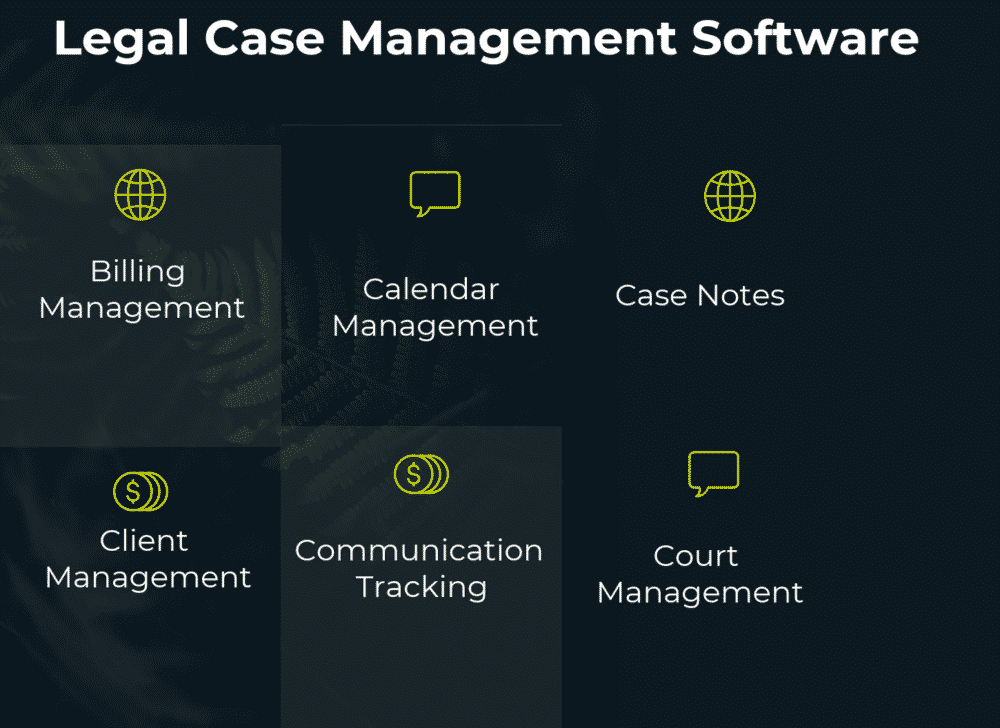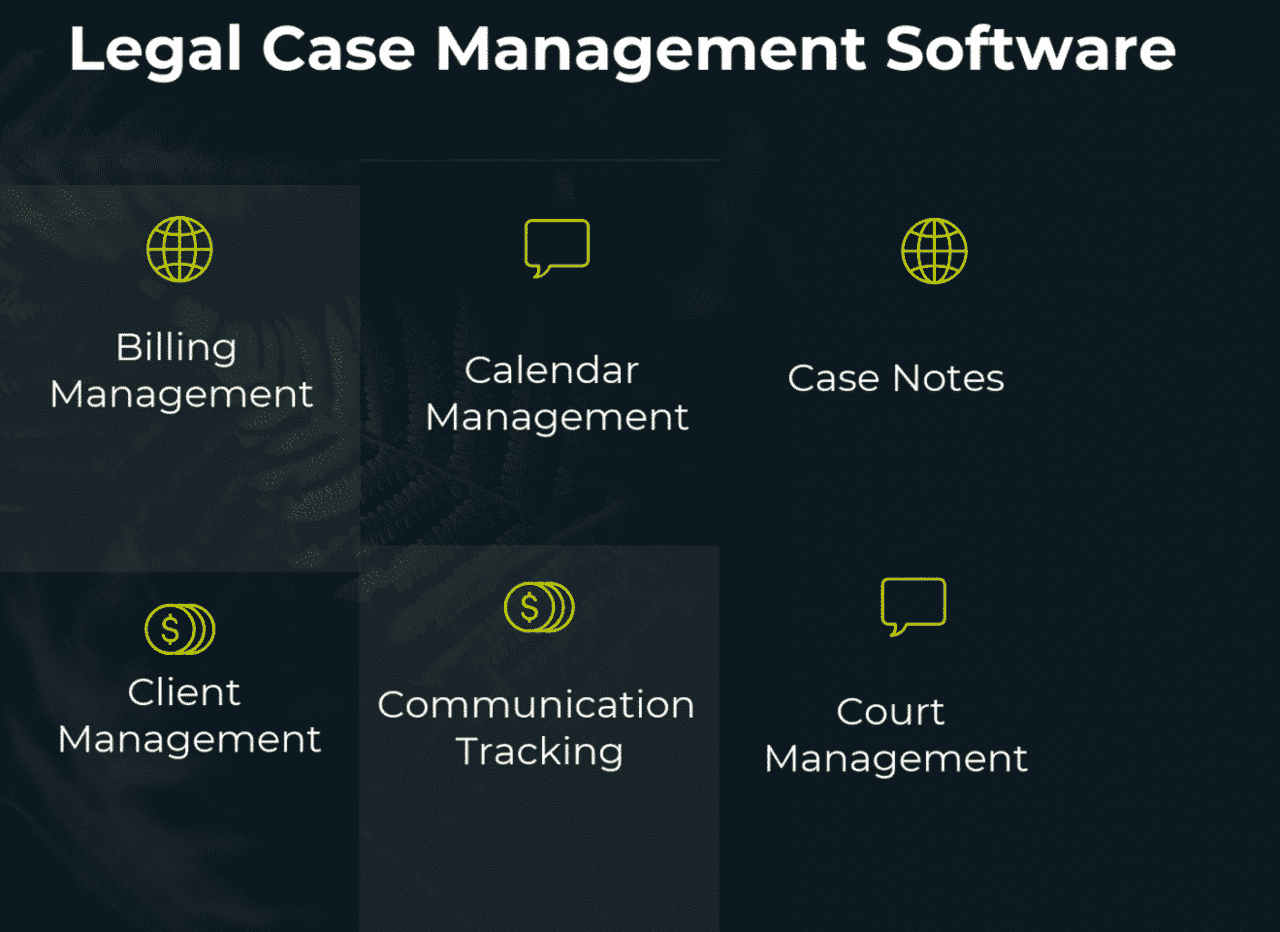 The world has gone digital in the way business of today is carried out. An attorney that desires to achieve the best on behalf of his client should devise an effective digital means of information flow between him and his client.
There should be a template that will make the attorney to conveniently manage the client in areas of case information, contact, documents, calendaring and other specifics. This can be done through effective automation of the entire process.
The Legal Case Management Software has come in place to make the process easy and it makes collaborations among the attorneys very easy because unnecessary duplication will be out of the way. They are mostly web-based thereby allowing any time access to all the features on display. The features that come with this software ensure that there is no conflict of interests of any sorts by making everything accessible through a central database. Time is of a very high essence in the speedy dispensation of justice.
Legal Case Management Software provides law practice management features to be used by law firms and courts to leverage knowledge and methodologies for managing the life cycle of a case or matter more effectively. These Software provides functionality tailored to meet the legal field's specific needs and requirements.
What are the Top Legal Case Management Software: Skedulex, Needle, Sumac, OnBase, eXpd8, Penelope, Abiliti Manage, Sohema, Legal Files, HotOperations, MyCase are some of the best examples of Legal Case Management Software.
You may like to read:  Top Free and Premium Note Taking Apps & Software and How to Select the Best Collaboration Software for Your Business
What are Legal Case Management Software?
Legal Case Management Software helps to better use, manage, consolidate, share, and protect information, and it tracks and shapes the business process. These software can integrate data from multiple systems, departments, users, and business entities, its use can increase a firm's business advantage. Some of the Case Management Software are designed for small firms and others for large multinational firms.
Legal Case Management Software provide processes and technologies include case and matter management, time and billing, litigation support, research, communication and collaboration, data mining and modeling, and data security, storage, and archive accessibility.
Good legal management software will make sure that all the processes involved in the legal diary are well coordinated and where actions are to be taken, notice to that effect is given in a timely version.
The Calendaring and Docketing feature allows the staff to view the tasks at hand and this helps them to take timely actions. It also has a feature that ensures that all the contact info is made available and actions on them will be taken in accordance with demands.
It is very effective in coordinating communication as well as the retrieval of useful documents. Everything will be in single place in the software; so retrieving them will be very easy. You can work from any internet enabled location at any time of the day. So while you are on a travel, you can still be productive! This software will help collaboration within the team.
You do not need to schedule a meeting between your partners since you can collaborate from your respective distances. It will provide any law firm that makes use of it the benefits an improved file organization and the adherence to deadlines will be easily achieved.
Top Legal Case Management Software
Skedulex, Needle, Sumac, OnBase, eXpd8, Penelope, Abiliti Manage, Sohema, Legal Files, HotOperations, MyCase are some of the Top Legal Case Management Software.
Top Legal Case Management Software
PAT Index™
1
Skedulex
Skedulex is a Practice Management Software with HCAI. It's a Case Management Solution for managing HCAI, EMR, Counseling, Occupational therapy, Speech therapy, Psychology, Physical therapy, Social Work, Home Care, Medical Assessments, Employee Assistance Program, Vocational Rehabilitation, RSW and PSW. Skedulex is a preferred case management solution for managing Healthcare Clinics, Case Management Centres and Community Clinics, Med-Legal and Assessment Centres, Rehab and Home Care Operations. Skedulex optimises inputs, reduces cost, and improves efficiency and performance. Skedulex is the best HCAI tracking software. It is possible to have Skedulex configured to your practice requirements, staff trained to use it efficiently, prompt…
Overview
• Industry Leadership
• Exceptional Service
• Go Paperless
• Alerts and Reminders
• Integrated Calendar
• SOAP & Session Notes
• HCAI Integration
• Invoicing
• QuickBooks
• Reports and Analysis
2
Needle
Needles intake screens are customizable to match the firm's case type set up in Needles. This prompts your intake staff or service to ask case-specific questions during the initial call with a potential client. Needles is also capable of importing intake data from a website, call center or file. The system allows each firm to follow its own protocols in dealing with the intake process. Your team can review the file, track referrals, open a new case and report on all that information. Whether it is made into a case or rejected, the information will be stored in Needles forever.…
Overview
•Information Tracking
•Client status keeping/Status Tab
•Custom Fields and Tabs
•Mailing Lists
•Mass Updates
•Time Tracking
•1st Year Needles $12,000+
•1st Year Cloud Based Solution $7,000+
•2nd Year Needles $14,000+
•2nd Year Cloud Based Solution $14,000+
•3rd Year Needles $17,000+
•3rd Year Cloud Based Solution $20,000+
•5th Year Needles $19,000+
•5th Year Cloud Based Solution $35,000+
•10th Year Needles $20,000
•10th Year Cloud Based Solution $70,000
3
Sumac
Sumac is a case management software provider designed for a broad range of organizations based on human service that includes hospice disability support, mental and behavioral health, counselling, education mediation, outreach, and residential services. Sumac provides an excellent platform for delivering impressive returns on investments through integration of all aspects of your company's calendaring/scheduling, service planning, clinical notes, service delivery tracking, outcomes evaluation, billing, referrals, wait-listing, and management of documents. Sumac also enables organizations to streamline delivery of services, increase accuracy of client information records, and reducing paperwork and becoming less reliant. Sumac provides a clod service that enables updating…
Overview
• Track service delivery
• Access client data anywhere
• Top-notch security
• Manage volunteers
• Get outcome-based reporting
• Free support and training
• Bronze – Free
• Silver - $20/month
• Gold- Priced for your needs
• Platinum - $400/month
4
OnBase
OnBase is an enterprise content management system that is flexible and is integrated with document management, records management, and business process management. It is a scalable technology platform that is designed to depart and adapt to the needs of an evolving organization. OnBase centralizes users' important business content in one secure location, and then delivers their relevant information to them when they need it, wherever they are. OnBase has the specialty in transacting content management and integrates with Enterprise, Healthcare, Government, Financial Services and other sectors. OnBase helps in optimizing the data flow through the organization by automating the predictable…
Overview
• File Storage and Archiving
• Dashboards
• Email Clients
• Case Management
• Technical Support
• Retention and Records Management
• Business Intelligence and Reporting
• High Volume Batch Scanning
• Client Interfaces
• Cloud ECM
• Mobile ECM
• Rapid Application Development
5
eXpd8
EXpd8 is an Irish I.T. solution company based in Swords, Co.Dublin. With clients all over the World, eXpd8 provides solutions for all I.T. needs, network support, legal accounts software, and case management software, hosted services, digital dictation, VoIP, transcription services and more. EXpd8 Co. Dublin was established in 1986 by Declan Branagan to provide comprehensive IT solutions and software to SME professional firms in Ireland. eXpd8's value proposition is based on finding and providing the best fit IT solutions. EXpd8 have been delivering a range of IT services for over 30 years. It provides solutions to legal, Accountants, Brokers and…
Overview
• Case management
• Brief/Doc merge
• Address Book
• Scanning
• Time & Billing
• Archiving
• Phone Log
• Regulatory Compliance
• Search Functionality
• Alarms & Alerts
• Templates & Precedents
• Expd8 Mobile App
• Cloud vs Dedicated Server
6
Penelope
Penelope is a friendly and web based case management software for social service providers and nonprofits worldwide. Penelope provides world class and friendly support in case management. The case management software provided by Penelope comes as a software as a service solution along with rich features that enables organizations gain access to the tools they need all in one place, therefore saving them money on expenses in I.T. Penelope functions on a concurrent user licensing model that eliminates the need of purchasing a license for each employee. Penelope provides flexible reporting tools that are highly configurable and easy to use…
Overview
• Scheduling and calendaring with optimal one-way push to Microsoft Exchange/Outlook
• Clinical progress and session notes/service planning tools
• Direct client engagement tools and e-mail/SMS reminders
• Workflows (alerts, tasks, messaging, reminders)
• Advanced smart forms, assessments and documents management, including digital signatures
• Streamlined intake process with duplicate client warning capability
• Outcomes evaluation and performance management
• Flexible reporting and business intelligence capabilities
• Wait listing and inbound/outbound referrals management
• Configurable 'Blue Book' for storage of detailed community resource and referral source information
• Role-based security permissions
• Accounts receivable and billing capabilities, include EDI 837P and CMS-1500 form billing for clients in the US
7
Abiliti Manage
Abiliti Manage is case management software for disability, sick leave, injury, illness, and workplace incident. Abiliti Manage uses a structured workflow that is designed for reduced administration time, quality assurance, and proactive task driven case management. Abiliti Manage is available as software as a service product that provides the best support for organizations to manage incident reporting in-house. The key features provided by Abiliti Manage are; management of disability and absence, domestic student support program, children's support solutions, international student support program, total health index, safety groups, and traumatic event support. The absence and disability management feature provides an excellent…
Overview
• Absence and disability management
• Children's support
• Domestic student support program
• Employee and family assistance programs
• Fitness coaching
• Global employee assistance programs
• Workplace learning
• Workers' compensation services
• Targeted health programs
• Workplace mental health
• Traumatic event support
• Total health index
• InfluenceCare
• Safety Groups
• HR support solutions
8
Sohema
Sohema is a product developed by Avocette for the Health and Human Services Market. A Sohema case management solution can be implemented in industries where tracking the services provided to a person or organization is required. The ease of configuration and implementation of the Sohema product has made it adaptable for use in a number of different industries. It focuses on Health and Human Services and more particularly in Child Protection, Child and Family Services, Adoptions, Counseling, Community Health and more. It also focuses on State Medical Insurance Services especially Third Party Liability Recovery including: Casualty, Estate, Enhanced Coordination of…
Overview
• Person and organization Management
• Case Management & Reporting
• Administration Toolset and Security and Privacy
• Client/Person and Household Information
• Referral and Wait Lists
• Intake, Screening and Assessments
• Case Notes and Documents
• Service Planning, Goals and Outcomes Measurement
• External Referrals
• Financial – Fee for Service Billing and A/R
• Tasks and Notifications
• Operational and Management Reporting
• Service and Location Management
9
Legal Files
Legal Files is a solution that combines case/matter management and office management tools into one unified commercial, off-the-shelf (COTS) system. Built using sophisticated technology, Legal Files help businesses consolidate all details regarding a particular case or file, and create instant access to vital information such as contact details, notes, relations, calendars, communication, documents, schedules, and more. With Legal files, firms and enterprises can store unlimited amounts of data for unlimited number of matters or cases. Built to effortlessly handle all types of case or matter, Legal Files supports any office or organization that deal with and perform numerous types of…
Overview
• Corporate Matter Management
• Government Case Management
• University Matter Management
• Insurance Litigation Management
• Contract Management
• Law Firm Case Management
• Investigation Case Management
• Legal Aide Case Management
10
HotOperations
HotOperations is a revolutionary work optimization and case management suite. It's the leading technology for real-time work allocation in operations centers. Case Management is the methodology whereby knowledge workers handle unstructured case work. The Knowledge Worker is an intelligent subject matter expert who can make dynamic decisions based on his judgement and experience. These decisions cannot be predicted beforehand and vary with each case, and thus, the Knowledge Worker requires a system which assists and facilitates his decision-making in the handling of each Case. In scenarios where cases are managed in large operations centers, challenges arise. HotOperations is a unique…
Overview
• Case Management
• Real-time work allocation
• Intelligent allocation rules
• Predictive analytics
• Management visibility
• High-volume performance
• Case Dashboard
• IoT
• Case Styles
• Mobility
• Case Studies
11
MyCase
MyCase is case management software that provides an excellent platform for tracking time, managing cases, automating billing, and communicating with clients. MyCase is intuitive management software used by modern law firms. MyCase provides an excellent platform for sending encrypted and securing messages to your clients, accepting online payments, creating professional invoices, and organizing critical case and contact information on an intuitive and easy to use platform. MyCase enables you to simplify and streamline administrative tasks to enable you spend more time focusing on your firm and clients. MyCase provides an online portal that is easy and secure and eliminates the…
Overview
• Law practice management
• Legal document management
• Document assembly
• Legal calendaring
• Workflows
• Easy time and expense tracking
• Online payments + free eChecks
• Custom templates
• Intuitive case filling system
• Document and contact management
• Shared calendars
• Secure client portal
• Professional invoices
• iOS and Android Apps
You may like to read:  Top Free and Premium Note Taking Apps & Software and How to Select the Best Collaboration Software for Your Business