Top 21 Free & Premium Web Analytics Software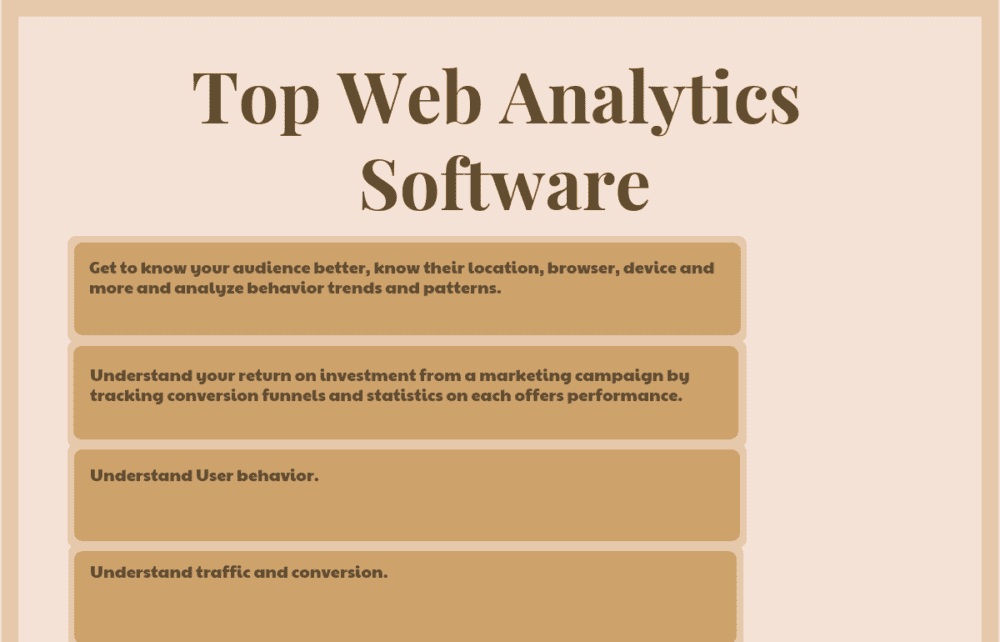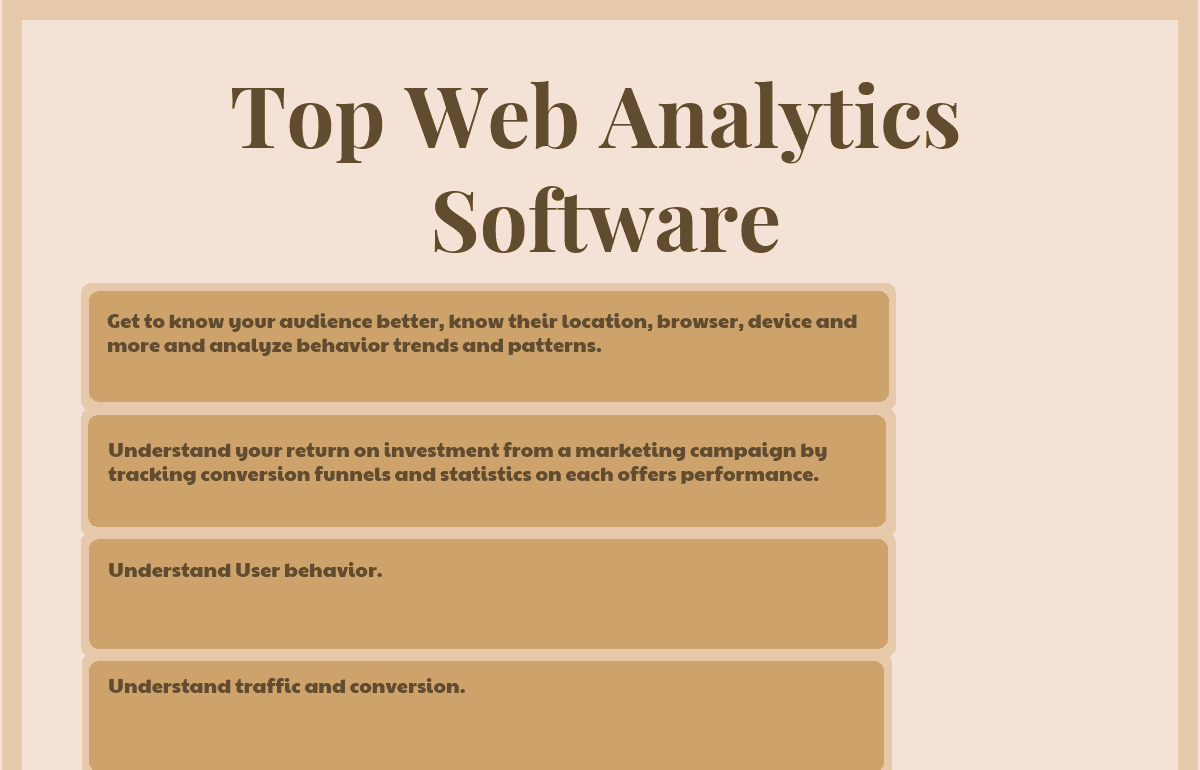 With the recent technological advancement, nearly all companies are developing websites and webpage's to generate web traffic that they can convert into sales. Web presence helps companies to reach more people from all walks of life and from different parts of the world. If you own a website, you can easily notice if a visitor leaves a comment or likes your page. However, there are other vital visitor interactions that you cannot detect easily but they are equally essential to help you understand your web audience. Such elements like page views, impressions, single page visit, bounce rate, engagement time, and average page duration among others are also important when you want to analyze your web effectiveness. Web data analysis is important to provide you with valuable insights into your web visitor's characteristics and interaction with your website and marketing campaigns. How then do you ensure that all visitor interactions and behaviors have been captured? Incorporate web analytics software.
Top Web Analytics Software Free : Google Analytics, Open Web Analytics, W3Perl, Webalizer, Analog, jwanalytics, AWStats are some of Top Web Analytics Software Free.
Top Web Analytics Software : Piwik, Yandex.Metrica, Webtrekk, Decibel Insight, Keen IO, Chartbeat, SimilarWeb, Bing Webmaster, Woopra, StatCounter, Sawmill, Quantcast, MapmyUser, A1WebStats are some of the Top Web Analytics Software.
What are Web Analytics Software?
Web Analytics is the measurement, collection, analysis and reporting of web data for purposes of understanding and optimizing web usage. Web Analytics applications can help companies measure the results of traditional print or broadcast advertising campaigns. It helps a user to estimate how traffic to a website changes after the launch of a new advertising campaign. Web Analytics provides information about the number of visitors to a website and the number of page views. It helps gauge traffic and popularity trends which is useful for market research. The analysis can include determining the likelihood that a given customer will repurchase a product after having purchased it in the past, personalizing the site to customers who visit it repeatedly, monitoring the dollar volume of purchases made by individual customers or by specific groups of customers, observing the geographic regions from which the most and the least customers visit the site and purchase specific products, and predicting which products customers are most and least likely to buy in the future.
Web analytics software is a system that helps in gathering, measuring, analyzing, and reporting of web statistics so as to understand your web usage patterns and optimize it to achieve desired results. It is a platform used to collect and display statistics or data about the number of visitors your website receives, page views, duration and other visitor interactions.  The data gathered can help you to measure and analyze what is working and what is not or what attracts more visitors and what does not so that you can implement what works to improve the website performance, effectiveness, and conversion rates. There are two types of web analytics which are: off-site web analytics and on-site web analytics. Web analytics software can also be open source or on-premise or hosted SaaS.
Web Analytics Software helps to understand and improve online channel user experience, visitor acquisition, actions, and to optimize digital marketing and advertising campaigns. They also offer reporting, segmentation, analytical and performance management, historical storage and integration with other data sources and processes. Web Analytics Software is used to refer to on site visitor measurement. Web Analytics Software uses server log files and page tagging. The server log file analysis, reads the logfiles in which the web server records file requests by browsers. The page tagging, uses JavaScript embedded in the webpage to make image requests to a third-party analytics-dedicated server, whenever a webpage is rendered, when a mouse click occurs.
Data Collection & Management : This involves the collection of basic data related to your web traffic and usage patterns. The data which is gathered from different sources offer insights into your web visitors' behavior which you can use for website optimization. Data collection and management offers a comprehensive view of your customers that can be tailored to your needs and communicated within an organization.
Data Analysis, Visualization, and Reporting : This involves processing of raw data into consumable information through segmentation and filtering of reports to reflect your business needs. Web analytics software has a wide range of analyses and reporting tools that can help you understand your customers throughout the purchasing process. The reports are usually in form of visual presentation like graphs and charts etc.
Real-Time Reporting : The integration of the web servers ensures that data is gathered and analyzed in real time which can enable you to know what is working and what is not.
Tag Management Support: Web Analytics Software helps you to arrange custom triggers and events with no IT support. It helps manage tracking pixels for tags across a variety of websites. It ensures that your website has GDPR and privacy compliance.
Ad hoc reporting and segmentation : Data gathered can be segmented into any dimension-metric combination. You can also be able to get consolidated statistics on several sites and develop narrowly defined subdivisions according to as many criteria as you wish to use.
Some of the benefits that you can reap from incorporating web analytics software in your website are:
Get to know your audience better, know their location, browser, device and more and analyze behavior trends and patterns.
View detailed traffic data in real-time
Understand your return on investment from a marketing campaign by tracking conversion funnels and statistics on each offers performance.
Top Free Web Analytics Software

Google Analytics, Open Web Analytics, W3Perl, Webalizer, Analog, jwanalytics, AWStats are some of Top Web Analytics Software Free.
Top Web Analytics Software Free
PAT Index™
1
Google Analytics
Google Analytics offers many features and reports that can help you analyze, understand, and improve your online advertising efforts. Google Analytics Advertising Features is a collection of features that takes advantage of the Google advertising cookies so you can do things like: Create Remarketing Audiences based on specific behavior, demographic, and interest data, and share those lists with AdWords, Use demographic and interest data in your Analytics reports and Create Segments based on demographic and interest data.As an Analytics 360 user, you have access to the additional features of being able to see DoubleClick Campaign Manager data in your reports,…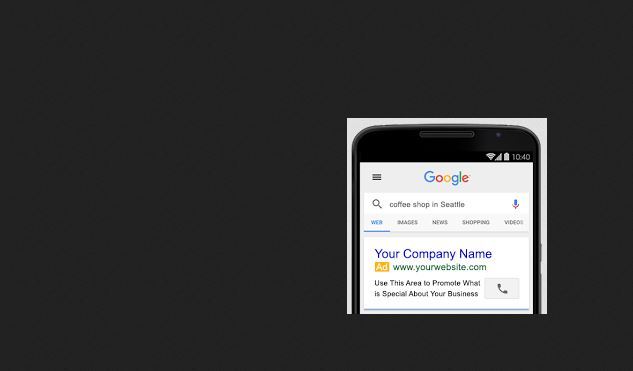 2
Open Web Analytics
Open Web Analytics (OWA) is an open source web analytics framework written in PHP. OWA was born out of the need for an open source framework that could be used to easily add web analytics features to web sites and applications. OWA can track and analyze how people use websites and applications. OWA is licensed under GPL and provides website owners and developers with easy ways to add web analytics to their sites using simple Javascript, PHP, or REST based APIs. OWA also comes with built-in support for tracking websites made with popular content management frameworks such as WordPress and…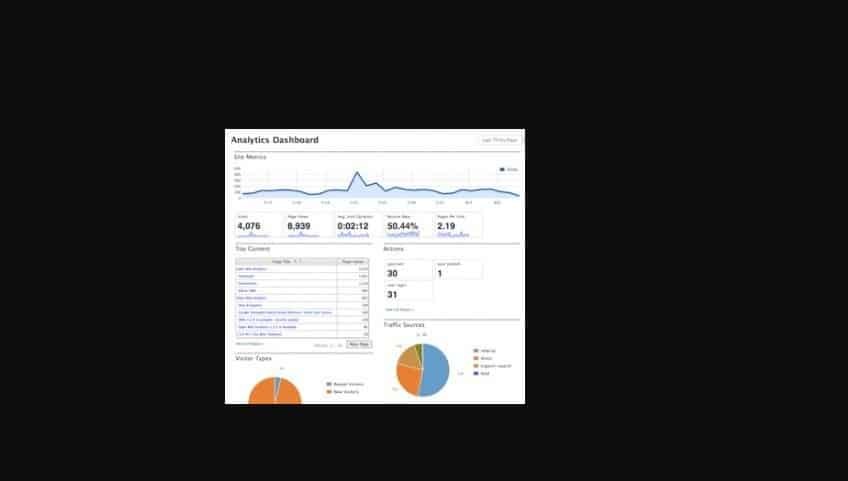 3
W3Perl
W3Perl is a free software logfile analyser, which can parse Web/FTP/Mail/CUPS/DHCP/SSH and Squid logfiles. Most major web logfile formats are supported (Web : CLF/ECLF/NECLF on Unix, IIS/W3C on Microsoft ; Mail : Postfix/Sendmail/Exim), as well as split/compressed files. "Page tagging" and counter are also supported if you do not have logfiles access. The output is spread over HTML pages, with graphics and a sortable table. Stats can be run from a single command line or from a web browser.Essential features like hosts, pages, scripts, countries, filetype, traffic, hourly, daily, weekly, monthly, referrer, user agent, and error are available along with…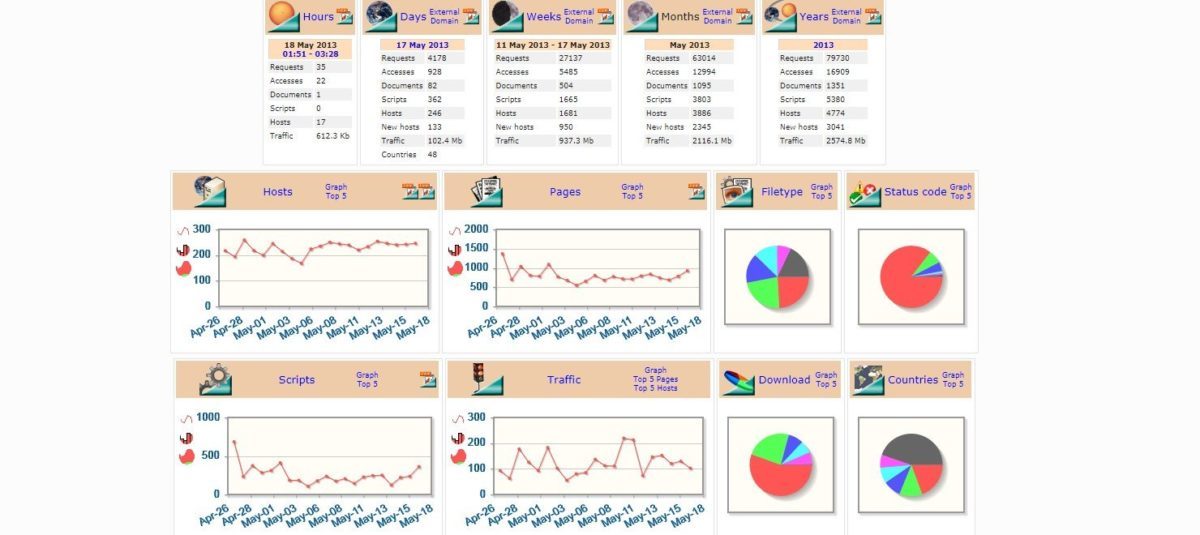 4
Webalizer
Webalizer is a fast, free web server log file analysis program. It produces highly detailed, easily configurable usage reports in HTML format, for viewing with a standard web browser. Webalizer is written in C to be extremely fast and highly portable. Webalizer can process close to 70,000 records per second, which means a log file with roughly 2 million hits can be analyzed in about 30 seconds. Webalizer handles standard Common logfile format (CLF) server logs, several variations of the NCSA Combined logfile format, wu-ftpd/proftpd xferlog (FTP) format logs, Squid proxy server native format, and W3C Extended log formats. In…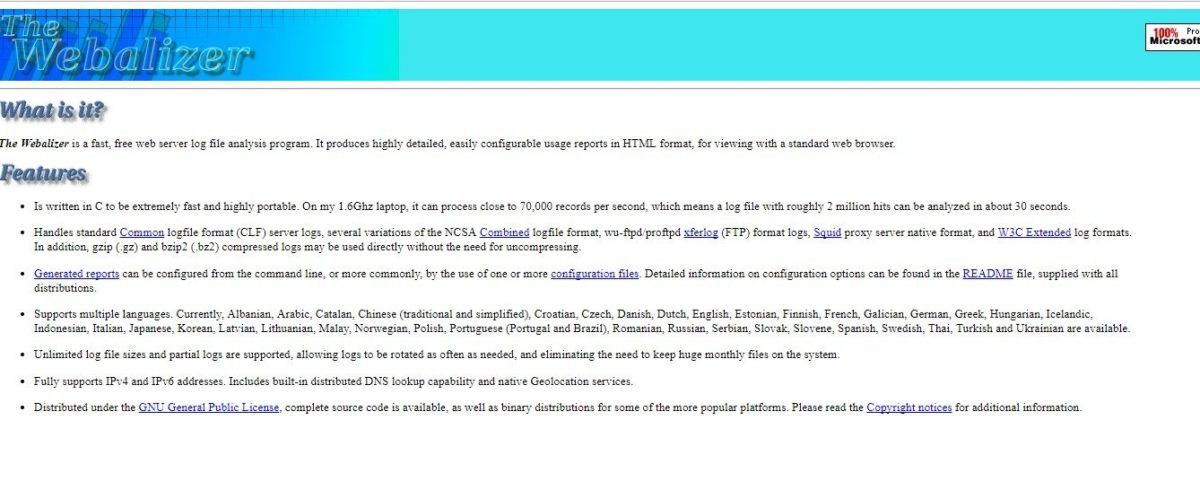 5
Analog
Analog C:Amie Edition was created by Stephen Turner in 1995 as a multi-purpose, multi-platform log file analyzer. As a long-term user of Analog and in light of the release of Windows Vista that could not be identified by Analog, C:Amie has undertaken to maintain Analog and to keep its detection current. It is freeware, released as open source under the terms of the GPL also provided for Windows (32-bit) and is pre-compiled for Debian and more recently OS X (Intel), but the source code is also available for other platforms. This platform contains the binaries and a small number of…

6
jwanalytics
JWAnalytics is a Java utility that assists on the storage of information in a dimensional model. Its most typical use will be storing Web Analytics data for Java web applications. JWAnalytics allows real time decisioning for a website to take place (content optimization, product recommendations, FAQ search results ranking, price optimization, etc, see whole list of possible uses for details). JWAnalytics is an innovative technical solution for the storage of top quality analytical data and the real time use of this data. It is a solution that will support user's business strategy and the processes around it in real time…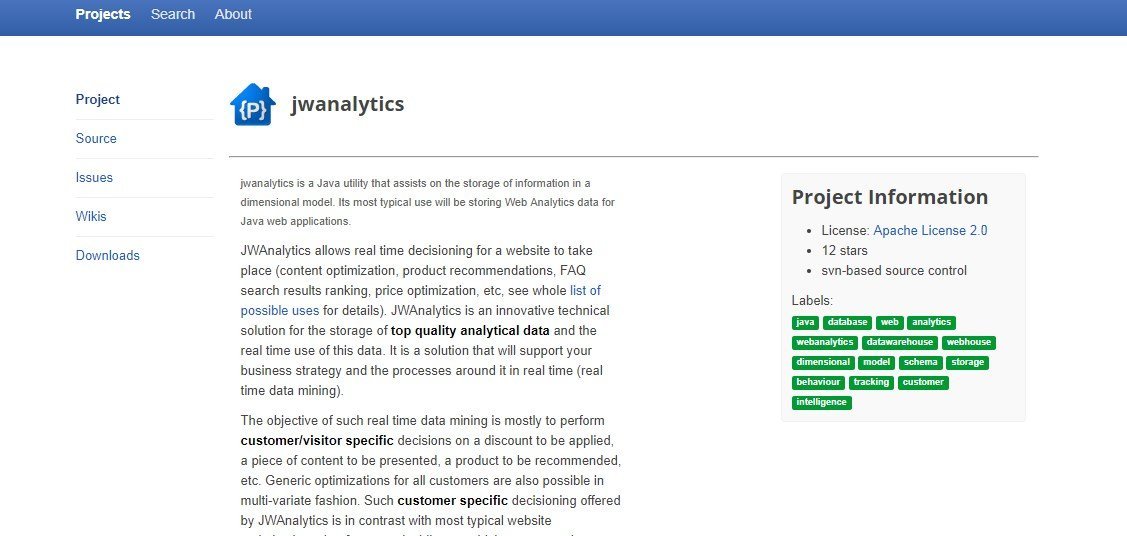 7
AWStats
AWStats is a free powerful and featureful tool that generates advanced web, streaming, ftp or mail server statistics. AWStats is a log analyzer that works as a CGI or from command line and shows all possible information user's log contains, in few graphical web pages. AWStats uses a partial information file to be able to process large log files, often and quickly. AWStats can analyze log files from all major server tools like Apache log files (NCSA combined/XLF/ELF log format or common/CLF log format), WebStar, IIS (W3C log format) and a lot of other web, proxy, wap, streaming servers, mail…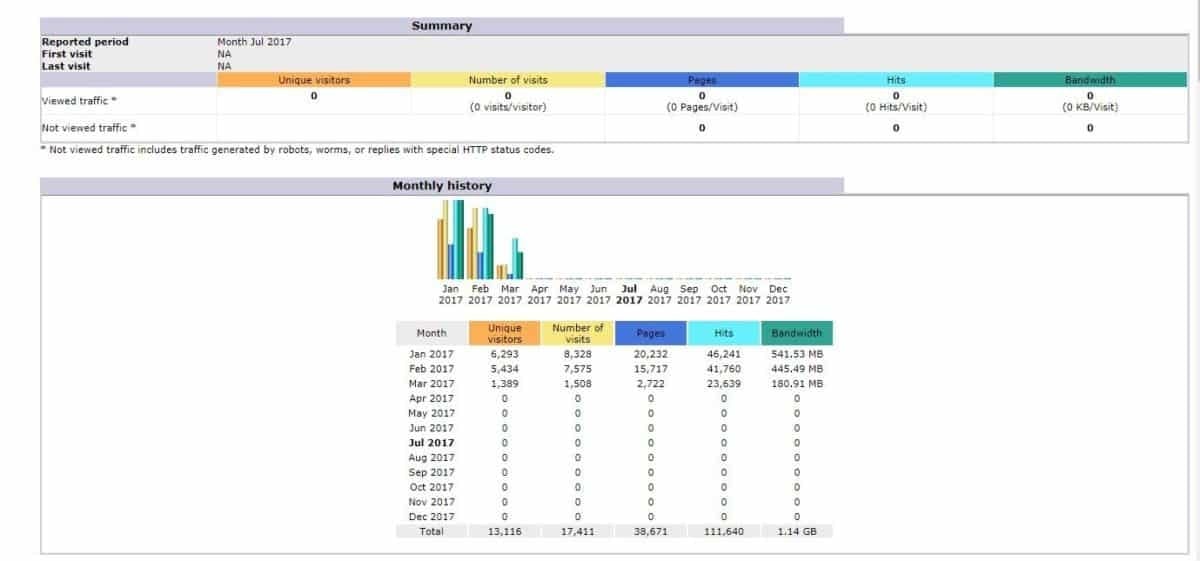 Top Web Analytics Software
Piwik, Yandex.Metrica, Webtrekk, Decibel Insight, Keen IO, Chartbeat, SimilarWeb, Bing Webmaster, Woopra, StatCounter, Sawmill, Quantcast, MapmyUser, A1WebStats are some of the Top Web Analytics Software.
Top Web Analytics Software
PAT Index™
1
Piwik
Piwik is a leading open-source analytics platform that gives users more than just powerful analytics. The platform is offered as Piwik Community, Piwik PRO on Cloud and Piwik PRO on Premises. Piwik PRO is a self-hosted web analytics stack for enterprises and governments. Users benefit from 100% data ownership and full privacy compliance with legal regulations in jurisdictions around the world. By default Piwik PRO uses all of its users collected data. Reports are based on 100% of the traffic generated by their websites. Up-to-date infrastructure ensures that referral spammers are automatically excluded from their reports. Data privacy is at…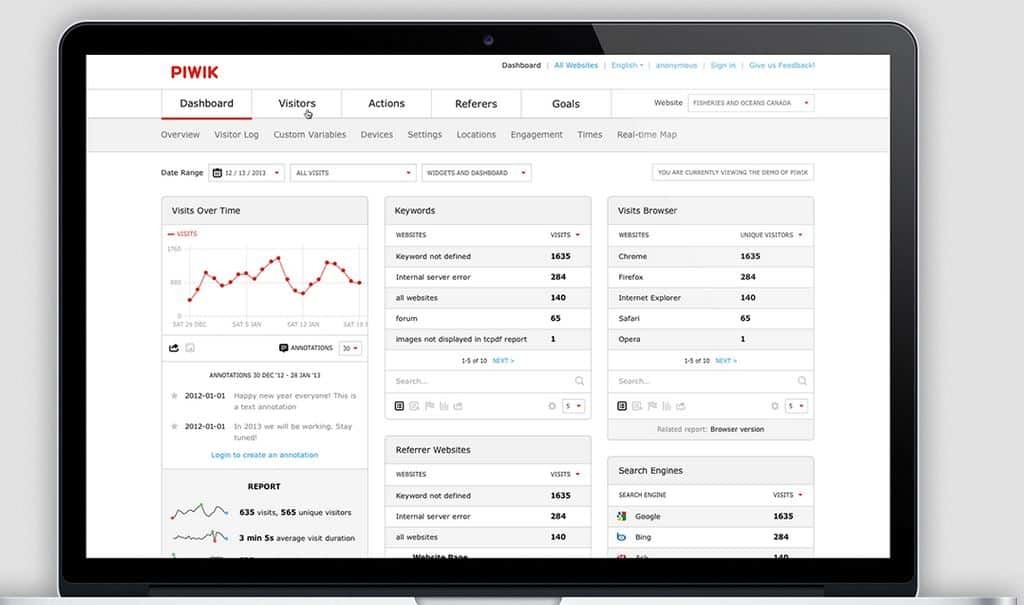 2
Yandex.Metrica
Yandex is an All-Round Web Analytics from traffic trends to mouse movements – get a comprehensive understanding of users' online audience and drive business growth. Yandex offers easy-to-use attribution models, filter out spam, and control bot traffic; Extensive user data including in-depth details on ad blocker usage; Set up to 100 goals per site, integrate ecommerce data, and track custom events; Session replay, heat maps, and form analytics – all out of the box; data is updated in real time and never truncated – sampling is user-controlled.; and Track any amount of traffic and keep all of your data for…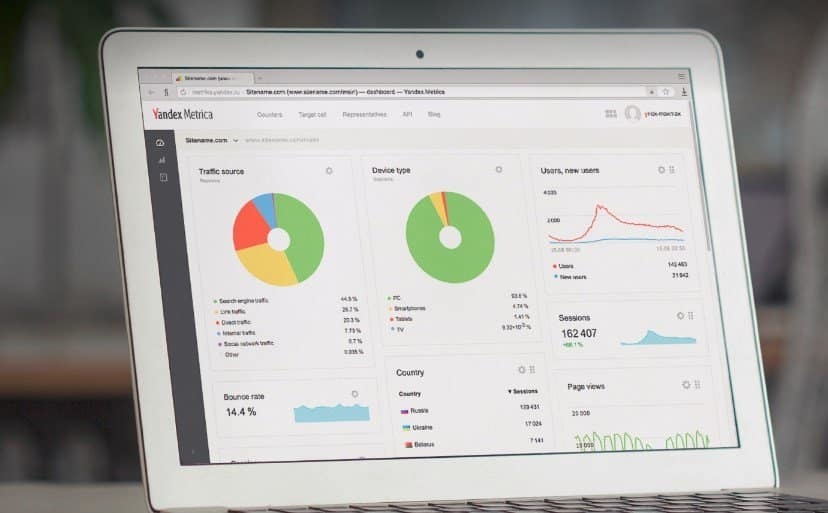 3
Webtrekk
Webtrekk has a powerful analytics & marketing automation and is perfectly integrated to analyze and optimize all users' customer and marketing data in one single platform. The Webtrekk Data Warehouse lets users store and act upon all of user-centric data. Dashboards and reports from the Webtrekk Suite give users and bosses a clear overview of users' digital world. Webtrekk user-centric tracking tells users exactly how users behave no matter what devices they use. The automated marketing solutions deliver personalized content, products and offers users know what customers will like. Data-driven insights will help users optimize all of users' channels –…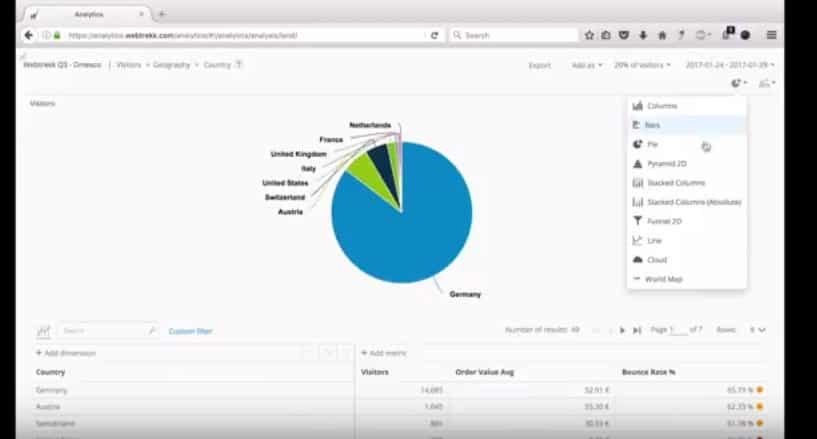 4
Decibel Insight
Decibel Insight solves problems for the world's largest websites by revealing exactly how their online visitors behave .Decibel Insight with dozens of cutting-edge experience metrics and algorithmically-detected user behaviors, get the full picture of the customer experience on your website. Decibel insights enables to get to know about the actual behavior of visitors to the website. One can replay the visitor sessions and watch them in detail so that they can easily and quickly identify any type of problem or frustration which the visitor is facing.Heatmaps allow to give meanings to the website data in such a way that one…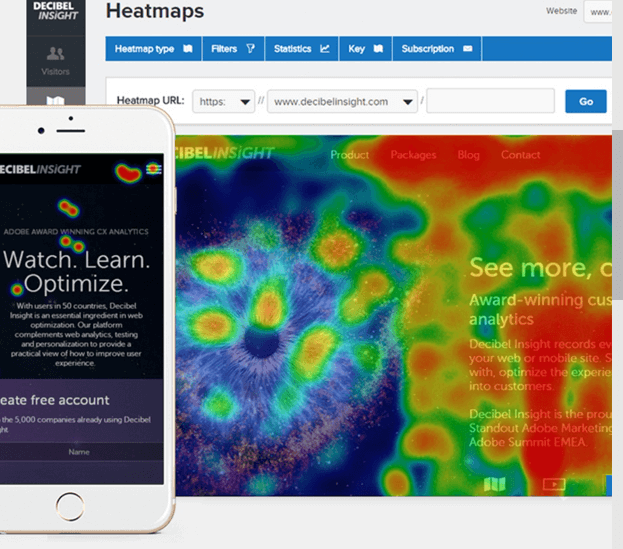 5
Keen IO
Keen was designed to give developers the flexibility and extensibility of a custom analytics stack, without the hassle and risk of managing big data infrastructure. Start building now. With production-ready, highly available APIs, users can bring robust analytics to the applications in a fraction of the time. Users may control costs and scale easily as the business grows. Customers in every industry use Keen IO to query trillions of data points every day. Capture and enhance user data. Keen IO is fully customizable and highly available data. Users can start immediately and get value faster. Users can also build exactly…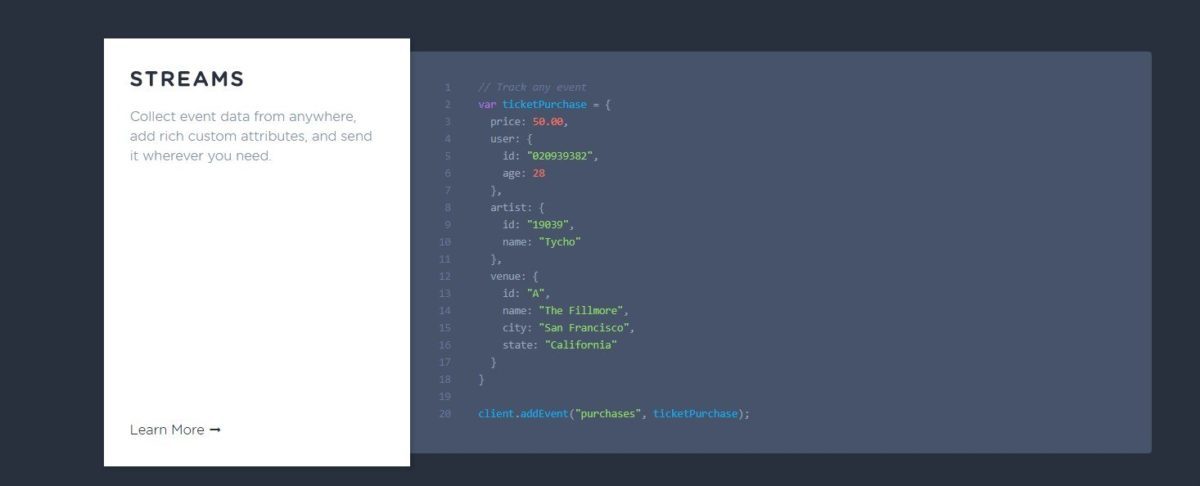 6
Chartbeat
Chartbeat provides with the complete guide to write and test the most eye catching headlines. Chartbeat gives the opportunity to create the best headlines, it also enables one to know instantly when the content is being seen the most and who is getting attracted towards it.Chartbeat tracks and measures second by second attention of visitors. It also adapts and capitalizes on the content that is unreachable to the audience and it drives the interested readers to the most engaging information again and again. To promote the content one needs to follow a few steps: Multiplatform tracking: to provide the right…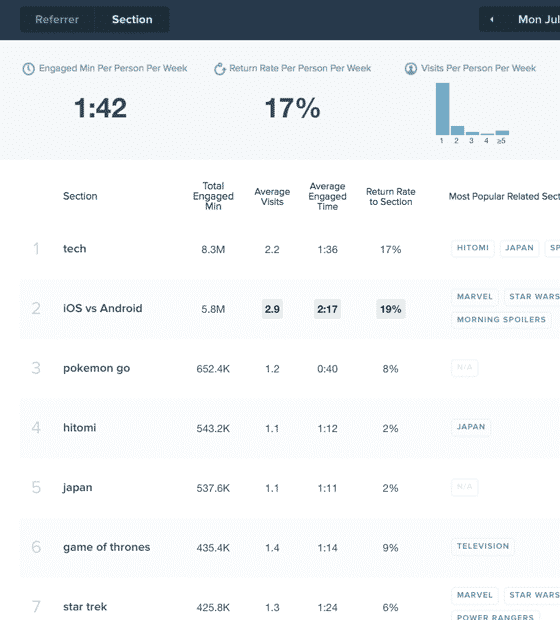 7
SimilarWeb
SimilarWeb gives users global multi-device market intelligence to understand, track and grow the digital market share. It empowers users with the insights users need to win the market. SimilarWeb doesn't rely on any single channel for data collection. It works with a wide variety of sources to create the most accurate and reliable picture of the digital world. All of this data is fed into SimilarWeb's data processing servers where it turns billions of daily data points into insightful information. SimilarWeb's data comes from 4 main sources: A panel of monitored devices, currently the largest in the industry; Local internet…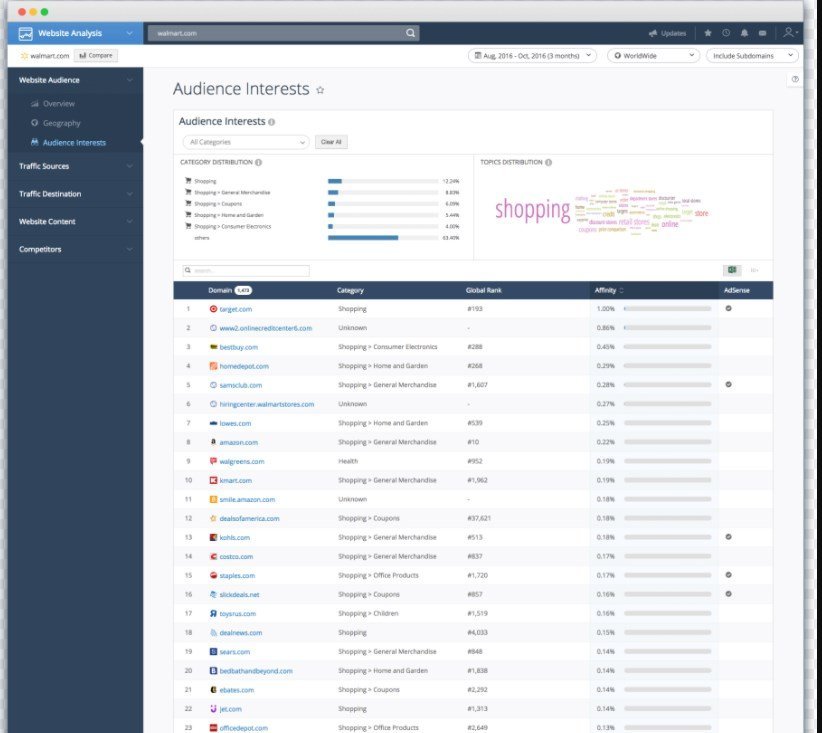 8
Bing Webmaster
Bing Webmaster provides easy-to-use public tools to help users do more with the site. With Bing Webmaster Tools account, users will find SEO Reports and the SEO Analyzer tool for on-demand scanning of individual pages. Both resources will offer basic guidance and recommendations in regards to site optimizations that users can apply to the site. Content is what Bing seeks. By providing clear, deep, easy to find content on the website, Bing will more likely index and show users content in search results. Websites that are thin on content, showing mostly ads or affiliate links, or that otherwise redirect visitors…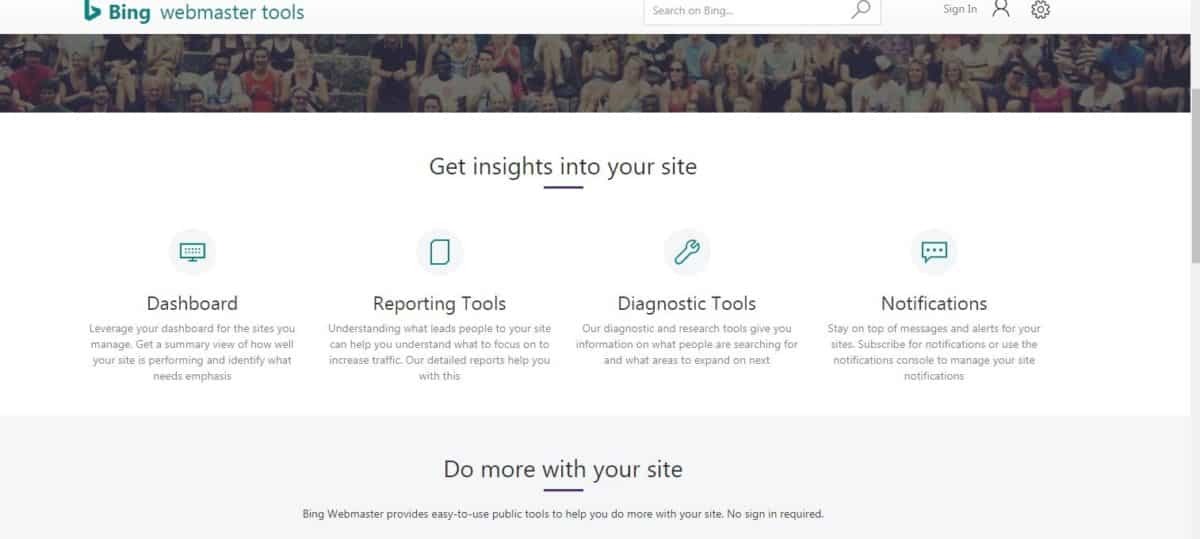 9
Woopra
Woopra builds a comprehensive profile for every single one of the users. Sync customer data and track all customer activity, not only from your website and mobile app, but also from other touch points, such as email, help desk, and live chat. All in real-time. Leverage comprehensive data sets to create customer segments with laser precision. As customers' behavior changes, users segments update dynamically in real-time. Woopra's analytics are the most customizable users have ever seen – but wouldn't know at first glance. The analytics are designed to adapt to users business and put most important data front and center,…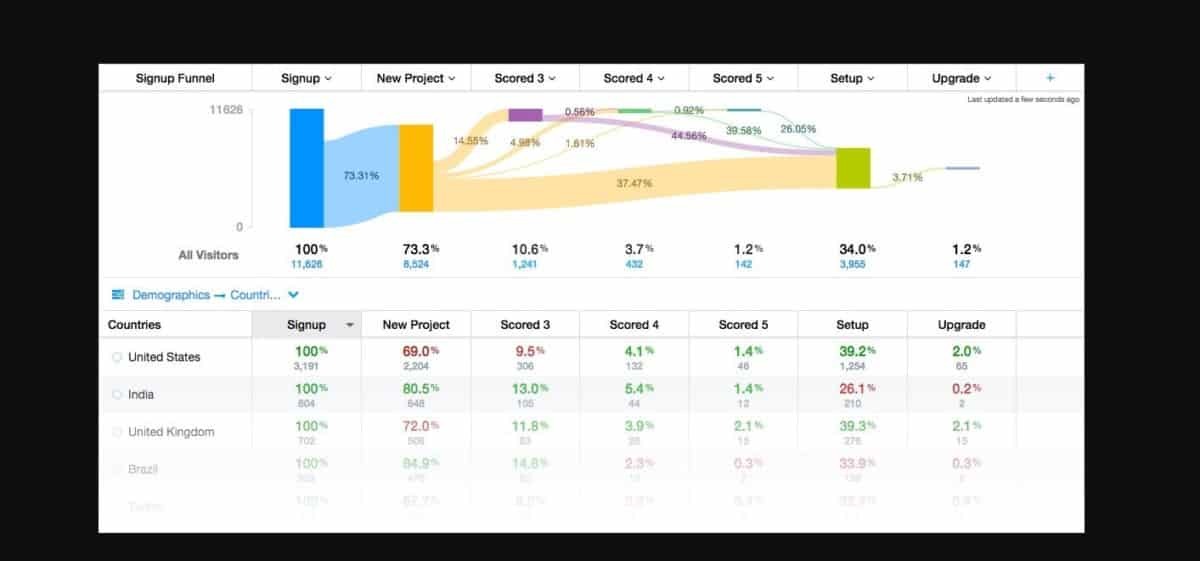 10
StatCounter
StatCounter is a simple but powerful real-time web analytics service that helps users track, analyze and understand the visitors so users can make good decisions to become more successful online. With StatCounter, users can now; Use Labels to add descriptive information about visitors to help track them as they visit, leave and return to the site; Surface relevant information on stats by filtering by Browser Type, Platform, Country, ISP, Referrer and many more; Get real-time visual feedback about the location of visitors and click map markers for detailed information on each visitor; View the navigation path visitors took through the…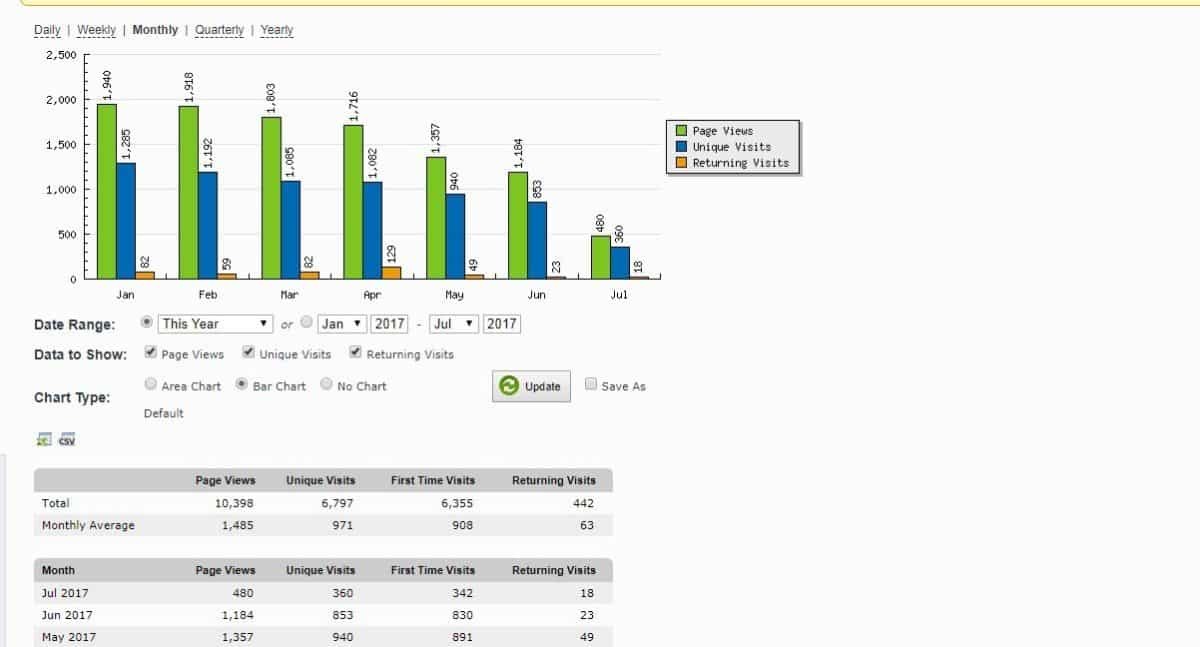 11
Sawmill
Sawmill provides extensive log processing and reporting features to get the best possible insight into your network data. Sawmill provides users information about what is happening throughout the network by giving them tools for precise analysis, there by enabling them to make the right decisions that affect the growth and security of the business. Sawmill's easy scalability and universal support helps users make better use of the data, with one application. Sawmill is available in 3 editions, namely; Sawmill LITE which presents users data faster than any other log file analysis solution. It removes many of the configuration options available in…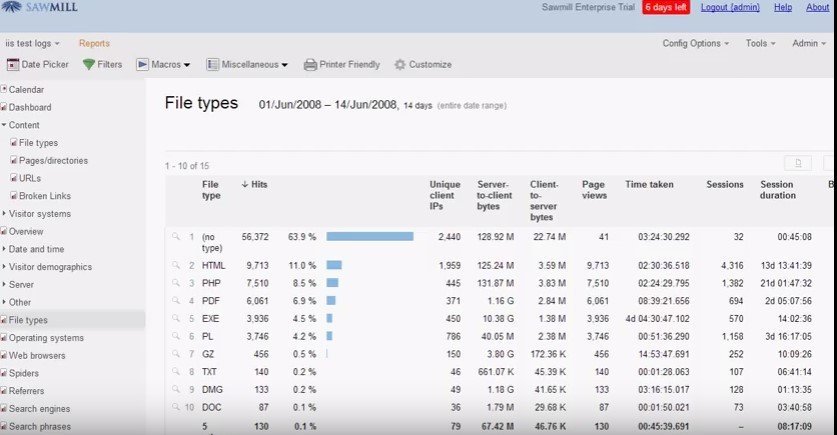 12
Quantcast
Quantcast Advertise helps users acquire new and unexpected audiences through our live view of people's behaviors online. It provides the only advertising product suite powered by massive data set of unique real-time customer browsing behaviors. Businesses need new customers, not just the same ones over and over. Businesses need real-time advertising technology that's knowledgeable about every possible consumer. The data set is so extensive, it's equivalent to having coffee with every U.S. online user every hour. Quantcast uses this real-time advertising insight into online behavior to identify prospects with the highest likelihood to convert. It predicts peeople's next move and…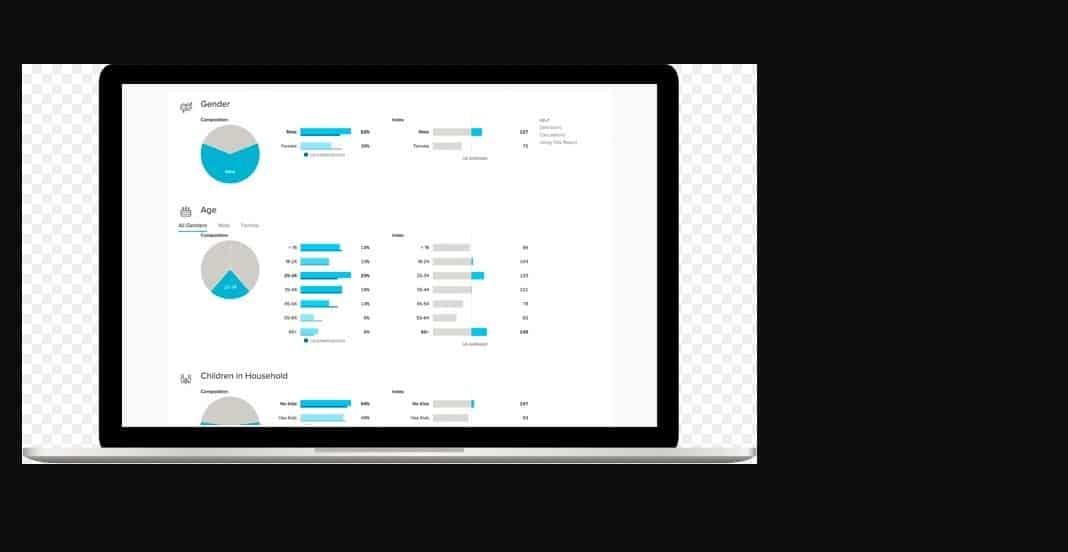 13
MapmyUser
MapMyUser provides users realtime web analytics about the website. It can track the current online users and activity. Users can track the number of visitors who currently live on the website on the advanced statistics page. MapMyUser also shows the current geolocation of online users on Google Map.Using MapMyUser is very easy. If users are hosting a blog using WordPress, then users can download the plugin. MapMyUser also provide a blog tracking software that can track user's activity on the blog. The user counter is automatically updated as and when the traffic on the website changes.Regular statistics packages (like google…

14
A1WebStats
A1WebStats is, on the surface, a website visitor's analytics software. A1WebStats is designed to let users go deeper by helping them identify website weaknesses that, when addressed, lead to more people contacting and buying from the company. A1WebStats works really simple for its users, by registering to their services; a tracking code that's installed on the website would be the one responsible for tracking visitors in real time. Users will then receive daily emails of companies visiting their website during the previous day, including which pages they looked at. A1WebStats digs deeper to identify missed opportunities within the website while…