73 Free, Open Source and Top Project Management Software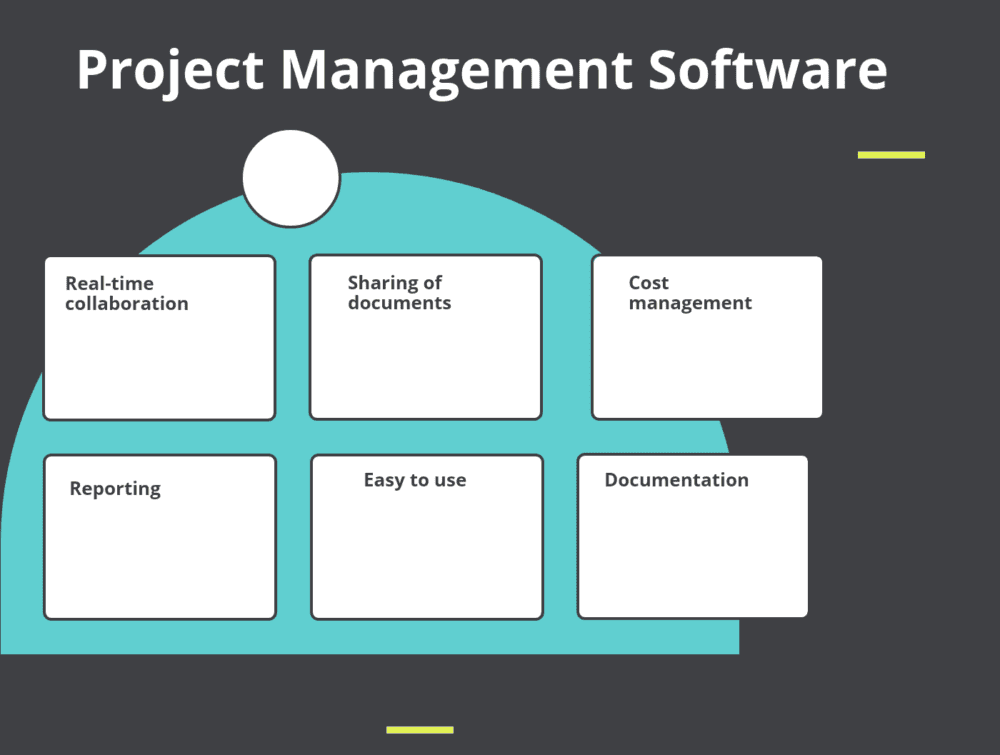 Project Management Software offers features for planning, organizing and managing various project aspects and it helps to plan, organize, and manage resource tools and develop resource estimates. Project Management Software can manage estimation and planning, scheduling, cost control and budget management, resource allocation, collaboration software, communication, decision-making, quality management and documentation or administration systems.
Project management software is a type of software used to plan, organize, and manage resources to achieve specific goals and objectives. It helps project managers and teams to keep track of tasks, deadlines, and resources, and to ensure that projects are completed on time and within budget.
It is the responsibility of a Project manager to ensure projects run as expected and all deliverables are met. More often than not, a project manager will have multiple projects running concurrently. As such he will need a tool that he can use to keep track of what is happening in each and every project. Besides keeping track of the projects, the Project Management Software also needs to monitor the cost involved so as to ensure he is within the budgetary allocation.
How do you manage all these tasks and ensure there is credibility on your work? Project management software will take care of that. The system also assists in tracking projects that are due for payment and for those that have been paid to ensure the right amount has been collected.
Examples of Free Project Management Software: Paymo Free, MeisterTask, PlanITpoker, Orangescrum, TeamGantt, Freedcamp, Clubhouse, Wrike, Trello, Zapty, NCH Express Accounts, Scraim, Asana Free, ClickUp Free, Teamwork Free, Freedcamp Free, Airtable Free, Avaza Free, Zenkit Free, ZenHub Free, Redbooth Free, MeisterTask Free, Targetprocess Free, ONEPOINT Projects Free, Podio Free are some of the Top Free Project Management Software Free.
Examples of Open Source Project Management Software: ProjectLibre, Twproject, Collabtive, GanttProject, OpenProject, Tuleap, TaskJuggler, Codendi, LibrePlan, 2-Plan, Taiga, Redmine, ProjeQtOr, Web2project, Agilo for Trac, Project.net, Trac, Waffle are some of the Top Open Source Project Management Software.
Examples of Project Management Software: GanttPRO, Microsoft Project & PPM, Kantree, Plutio, Asana, Smartsheet, Paymo, Binfire, HPE Agile Manager, Conceptboard, Planio, Active Collab, Clever Checklists, Unito, NQI Orchestra, Basecamp, Casual, Hive, Projectplace, Bubble Innovator, PPM Studio, Dapulse, Easy Projects, Squish, Eylean Board, Podio, ProjectManager.com, ProWorkflow, Pivotal Tracker, 90degree Team Task, Forecast, Deskera Project, ProofHub, ProProfs Project are some of the top Project Management Software.
You may like to read: Buyer Guide for Selecting the Best Project Management Software
What are Project Management Software?
Project management software is software used for project planning, scheduling, resource allocation and change management. It allows project managers, stakeholders and users to control costs and manage budgeting, quality management and documentation and may be used as an administration system.
Project Management Software has been specifically designed to assist in improving the productivity of your team. The software is used for tracking the progress, implementation, and completion of single or multiple projects. The tool is not only confined to project managers only. It can also be utilized by business owners, line managers, and stakeholders. The system can also double up as a knowledge sharing platform as it ensures there is proper documentation in the organization.
Project management software is a tool used by project managers and teams to plan, organize, and manage resources to achieve specific goals and objectives. It helps track tasks, deadlines, and resources, and ensures projects are completed on time and within budget. Some common features include task management, resource management, collaboration, time tracking, budget tracking, Gantt charts, risk management, and reporting.
Real-time collaboration. This feature allows the users to collaborate with each other while working on different projects from the same platform. The system facilitates a smooth flow of work. This is made possible since team leaders can work on multiple projects in real time without compromising on productivity.
Sharing of documents. To boost teamwork, you need a solution that will allow the users to work and share documents in real-time. The software ensures that projects are not derailed especially if the teams are working from different units or in different time zones.
Cost management. You can easily track the cost of each and every project as you are able to generate relevant data capturing the cost involved in each project. It is a useful tool for monitoring the cost of individual projects. By using this feature, one is able to streamline production schedule and address current and potential issues that are likely to come up.
Reporting. For any project management software to be effective, it should be able to generate accurate data. The software ensures the reports are aligned with the specific milestones and it only generates reports that are needed.
Easy to use. The main aim of project management software is to make your work easier. For this to happen, ensure your system has features that are easy to learn and operate. The software should be user-friendly whether one is a tech survey or not.
Documentation. The software makes it easy to keep track of all the documented projects for easier retrieval. Any project that is in existence should be readily available in future in case there is need to re-implement or analyze it. Other teams should also be able to implement previous solutions that had been developed.
You may want to review the Buying Guide: Buyer Guide for Selecting the Best Project Management Software
Top Project Management Software Free
Paymo Free, MeisterTask, PlanITpoker, Orangescrum, TeamGantt, Freedcamp, Clubhouse, Wrike, Trello, Zapty, NCH Express Accounts, Scraim, Asana Free, ClickUp Free, Teamwork Free, Freedcamp Free, Airtable Free, Avaza Free, Zenkit Free, ZenHub Free, Redbooth Free, MeisterTask Free, Targetprocess Free, ONEPOINT Projects Free, Podio Free are some of the top Project Management Software Free.
1
Paymo is a cloud-based project management solution designed for small and midsize businesses. It offers team collaboration, timesheet management and project accounting functionalities within a suite. Paymo offers project management, which enables users to create projects, divide projects into task lists and assign tasks to the right people. Team members can then engage in project discussions and stay updated on the progress of projects. A key feature of the solution is its Visual Kanban Board, which enables users to visualize the progress of each task and track projects' idle time. It offers customizable time and work reports that can be…
2
Meistertask is a flexible and smart project planning and visualizing application that provides features for a more intuitive task management. At the project planning stage it can be integrated with the web-based mind-mapping application MindMeister. Users can then easily transition mapped tasks to Meistertask by simply dragging and dropping them into the project. Tasks are easily assigned then to owners with corresponding timelines and reminders for each for easy follow-through. To ensure a seamless project workflow between dependent tasks, task relationships can be tagged as "related to", "duplicate of" or "is blocked by". Applicable notifications are sent to owners of…
3
PlanITpoker was created for remote development teams to collaborate easily on task estimations. PlanITpoker provides a pure and simple planning. With PlanITpoker, users can make estimating agile projects accurate and fun. PlanITPoker is totally free to use, it was originally developed as an internal tool but CodeFirst has since decided to launch a publicly available version at zero cost to end users. Thanks to the use of a 'player' based interface, the application brings a refreshing dose of dynamism and gameplay to the project planning process. Players vote on each task using cards without seeing what other players are voting.…
4
OrangeScrum is an opensource project management tool engineered to manage and delegate tasks, communicate and collaborate on projects and track costs. Orangescrum deliver professional advice for project management requirements, determining the best possible solutions to streamline projects. Consultancy also includes improving user experience, integrating projects, business automation, collaborative management, enterprise solutions for business and deep-dive business analysis. Gantt Charts are provided with the software to define a logical sequence of tasks and dependencies, with a view of milestones to map assignments. Templates are available to plan recurring projects, creating a logical flow. The time and resource management tool allows users…
5
TeamGantt represents solution that brings project scheduling software online. Using TeamGantt users can create a gantt chart online just by dropping and dragging tasks for planning project. This project management software allows keeping all tasks, documents, conversations, and team availability in one place. Documents and conversations are connected directly to the associated task or milestone. There are more benefits that this software provides and one of them is a possibility for users to see what each person is working on any given day. Also users can get updates from the team just by a one click. This means that a…
6
Freedcamp empowers people to work together whether they have wedding plans, organizing a camping trip or leading a work project from home or at the office. Freedcamp's Dashboard lets users quickly access every project in their life in one place to stay organized, updated, and productive. Lists keeps separate tasks organized but Freedcamp uses Kanban which is a newer method where users' tasks become cards which are moved into completion by hand. Freedcamp's Calendar manages Tasks, Milestones, and Events all in one place where the users can call it the bird's eye view of their life. Freedcamp's Files lets users…
7
Clubhouse helps software engineering teams plan, build, and deploy their products with ease. Intuitive and easy-to-use project management for software teams that want to see the big picture. Clubhouse comes with everything you need to work on a modern software project, but isn't bloated with features you'll never use. See how realistic your deadlines are with progress tracking and predictive analytics. Available integrations reduce process overhead and automate repetitive tasks: GitHub, Slack, Zapier, Dropbox, Drive, Box, and more. Clubhouse is building serious project management tools the user actually enjoys using. Clubhouse combines a simple, modern UI with enterprise-grade tools, allowing…
8
Wrike helps every team to perform the best across the hall or across the globe. In order of achieving better results, it enhances communication, transparency and accountability. It helps project management teams to set priorities and to align team to work faster and smarter across the organization. It gives needed flexibility for managing multiple projects and teams in one tool. Users can also use real-time reporting and analytics for guiding team and adjusting it on the fly. Wrike can be configured to fit the way of team works. Because it owns customizations, collaboration tools, and email integrations it saves time…
9
Trello lets users work more collaboratively. Trello's boards, lists, and cards enable users to organize and prioritize their projects in a fun, flexible and rewarding way. Since the Product Roadmap is on a Trello board, the Product team can focus on building rather than endless status update meetings by diving into the details like adding comments and attachments directly to Trello cards. From startups to Fortune 500 companies, Trello is the most visual way for teams to collaborate on any project and helps users' team stay organized. Users can integrate the apps their team already uses directly into their workflow.…
10
Zapty is an online teamwork and project collaboration tool, combining core features and productivity tools which provides users seamless collaboration, discussion and document sharing, puts conversations at the center of work, and from there, users naturally discover and manage work while conversing or collaborating with anyone inside or outside the organization. Zapty has features such as actionable conversations, projects, checklists and tasks, document collaboration and sharing, threaded conversations, project calendars and polls and approvals, unlimited teams projects, guest users, integrations and search, advanced organization level security, advanced team level access permissions and defaults and 24/7 online and phone support. Zapty…
11
NCH Express Accounts is a professional business accounting software that offers an excellent platform to easily track payments and deposit transactions, view balances and reports to see how the business is doing, and email or fax reports directly to the accountants. NCH Express Accounts accounting software is also perfect for a small business needing to document and report on incoming and outgoing cash flow including sales, receipts, payments, and purchases. The key features offered by NCH Express Accounts include sales and accounts receivable, accounts payable, financial analysis and reports. The sales and accounts receivable feature facilitates tracking sales and accounts…
12
Scraim is an online service for project and process management, based on advanced methodologies to help standardize best practices across all teams. Scraim allows greater agility and reliability in meeting the goals of a project by following international best practices. Scraim makes it easier for users by offering a set of ready-made development processes to help users plan their projects, choose the most suitable process to configure and apply to your company projects. Scraim offers a flexible approach that allows users to easily design a customized process for their projects where it's possible to create one from scratch and make…
13
Asana is one of the most popular project management software currently available on the market. Asana is a cloud-based project and task management solution that enables companies and ad agencies to manage and organize tasks and projects, communicate and collaborate. It is helpful for teams and companies that handle multiple projects at one time, and it can serve companies of any size. Features include task management, reporting, automatic notifications, a customer portal, collaboration tools, dashboards, a mobile application, document management and task assigning. Asana also includes an Inbox feature that captures all updates generated automatically by the software. Asana can…
14
ClickUp is a cloud-based collaboration and project management tool suitable for businesses of all sizes and industries. Features include communication and collaboration tools, task assignments and statuses, alerts and a task toolbar. Users can assign comments and tasks to specific team members or groups of team members. Comments and tasks can be marked as resolved or in progress, or users can create custom statuses. Projects can be viewed from an Agile dashboard or organized by assignee. The activity stream displays tasks as they're created and completed in real time. Users can configure notifications to be sent only for specific items.…
15
Teamwork is a project management solution for professionals that provides a range of features for communicating and collaborating within teams. The function-rich software gives users every advantage to stay on track and deliver projects on time. Teamwork combines high-performance features that build smarter workflows and close communication gaps so users can focus on getting things done. Features include task management, time tracking, milestones, Gantt charts, instant high-level reports and more. Productivity is enhanced with tools such as a project management dashboard which displays progress, deadlines, and participants, assignment planning, reminders; and collaboration tools such as task discussions, messaging, and team…
16
Freedcamp is a project management solution for large organizations in markets including advertising, architecture, engineering, interior design, IT services, manufacturing, retail, telecommunications, and many more. The system is offered primarily as a web-based solution, and is Mac and PC compatible. Core features offered within Freedcamp include core project management, project scheduling, document and issue management, project collaboration, portfolio management, reporting, and task and time tracking. The system offers functionality to unlimited users performing unlimited projects, and has no storage limit. A built-in calendar feature allows users the ability to track tasks, events and milestones in one location. Additional features of…
17
The real-time collaborative Airtable platform empowers people to design a near-infinite number of useful apps of their own, without ever having to learn how to code. From collaborative editorial planning, to managing global marketing campaigns, to powering the entire back office of an organization, Airtable is empowering non-technical workers from all walks of life to rethink decades-old business practices in every industry imaginable. Ideas become reality faster with Airtable. The best product and UX teams are using Airtable to coordinate launches, plan new features, organize research, and stay on the same page. With Airtable, users get a solution that's completely…
18
Avaza is a cloud-based project management tool that allows organizations to track time, collaborate with team members and clients, bill customers and manage tasks. The solution can be accessed on any device including laptops, desktops, tablets and smartphones. Project managers can divide big projects into manageable tasks and then assign these tasks to various team members with instructions, responsibilities and deadlines. Avaza sends automatic email reminders for tasks that are due, ensuring all projects are delivered in a timely manner. The time tracking feature allows users to enter the hours spent on a project and send invoices to clients. Timesheets…
19
Zenkit is a cloud-based project management solution designed for businesses of all sizes. It offers collaboration, calendar management, task management, file sharing and project search functionalities within a suite. Android and iOS apps are available. Zenkit features a project calendar, and users can integrate with Google Calendar and add tasks and meetings directly from the system. Zenkit's task management feature allows users to add tasks to a project, assign them to people and track their status. Zenkit offers integration with different business systems, such as Google Sheets, Evernote, Trello, Slack and Gmail. The product also allows users to connect with…
20
ZenHub is an Agile Project Management service that functions right inside where the action is – GitHub. It is basically a lightweight browser extension that integrates a very robust feature set right into GitHub's user interface. The system can be deployed as a cloud-hosted application or an on-premise agile project management solution. ZenHub streamlines all GitHub workflows and processes by centralizing everything into a single location. The system offers users complete visibility into their development process via powerful boards. Tracking issues and pulling requests in an instant is quick and easy, which helps in keeping large teams on the same…
21
Redbooth is a task and project management platform that provides a single place for team collaboration – tasks, discussions, and file sharing. Redbooth is simple and flexible to use, enabling project teams and departments at thousands of companies to get work done. Redbooth features task management, collaboration, file sharing, time tracking, Gantt charts, Outlook integration and real-time communication through video conferencing and reporting. Redbooth can be integrated with various applications that enable teams to perform additional tasks such as sharing files and documents with teammates. These applications include Outlook, Box Enterprise, Zendesk, MS Project and Evernote. Redbooth uses an idea…
22
MeisterTask is an online project and task management solution designed to help project managers stay in total control of all aspects of their projects. The software allows managers to monitor the progress of their projects while enabling team members to collaborate seamlessly with each other within an easy and productive environment. MeisterTask comes with an impressive set of project management and collaboration tools, including Kanban project dashboards, project monitoring, task management, automation, integration, and reports. The software is incredibly intuitive and flexible that it painlessly turns any team into a very cohesive and productive unit. The software flaunts flexible project…
23
Targetprocess is a project management software solution to help users visualize and manage agile projects and other complex work. It provides full support for Kanban, Scrum, SAFe, NEXUS, SoS, or customized Agile methods as well as other frameworks and approaches, allowing teams to reduce clutter and focus on important workflows and processes. It gives enhanced visualization functionality to help you get visibility across teams, projects, and the entire company. As with most project management solutions, Targetprocess has a big-picture and drill-down dashboard feature and uses a hierarchical structure to organize tasks and subtasks. Targetprocess is fully customizable and flexible, and…
24
ONEPOINT Projects is the leading provider of integrated project and portfolio management solutions for innovative small and medium-sized businesses. Unlike traditional PPM software, onepoint PROJECTS integrates formal, agile and JIRA projects into a single project portfolio and resource utilization database. The web user interface is intuitive to use and can be accessed anywhere and anytime. Two offline-capable mobile apps support users in their daily project work: management dashboard 'onepoint 360', and 'onepoint ME' for project contributors. Key features for portfolio management include a project pipeline which provides an overview of all ongoing projects. Bubble charts allow users to evaluate project…
25
Podio is a project management and social collaboration tool. It allows businesses to create custom applications to best meet unique business requirements and preferred workflow—without the need for technical skills or development resources. The Podio App Market grants users access to hundreds of free apps, pre-built by Podio users to satisfy a range of industry-specific requirements and project management functions, such as task management, project portfolio management and issue management. There are also apps for functions such as customer relationship management (CRM) and applicant tracking. Across all apps, Podio offers a range of social collaboration features, including Facebook-esque "likes" and…
Top Project Management Software Open Source
ProjectLibre, Twproject, Collabtive, GanttProject, OpenProject, Tuleap, TaskJuggler, Codendi, LibrePlan, 2-Plan, Taiga, Redmine, ProjeQtOr, Web2project, Agilo for Trac, Project.net, Trac, Waffle are some of the Top Project Management Software Open Source.
1
ProjectLibre is an open source project management solution that is dedicated to providing both free desktop and disruptive cloud solutions. It's able to run on several platforms such as windows, Mac OS and Linux. ProjectLibre is good for helping you to keep track of your team's tasks. It also enables you to monitor the schedule and creates great reports. ProjectLibre is perfect if your business is small to mid-sized and has single project requirements. It handles your single projects with traditional PM tools like calendar and an interactive Gantt chart that will take care of scheduling and project hierarchy aspects.…
2
Twproject is a simple, easy to use, and full featured management software for projects and is useful for small, medium businesses, and large enterprises. Twproject also acts as business management software that combines with the functionality of time tracking, project planning, task management, bug tracking and document management software. The project management feature facilitates structuring of each project as a Gantt or task tree process. The project management feature enables users associate with each task through assignments that are made by Twproject. The team collaboration feature simply refers to the set of people working on a project. Twproject provides users…
3
Collabtive is a powerful web-based project management software that is open source. With collabtive, your users will be able to create to-do-lists, create users and set role-based user permissions. Collabtive uses time tracking software to make sure your teams stay on their assigned task. This is very important if your company has offices around the world as there will be communication using a multilingual user interface. Using collabtive, you'll be able to create projects and tasks, assign due dates to them, survey your project progress form the dashboard and calendar, and review project milestones. Collabtive is run on your own…
4
GanttProject is a project scheduling and time management tool. It runs on Windows, Linux and OS X. It generates both Gantt and PERT charts easily. It can also generate reports for you in HTML and PDF formats. Using GanttProject you can also be able to import and export to Microsoft Project formats. It's open source and freely available on SourceForge. GanttProject has Gantt charts that will help you come up with milestones so that you can be able to see how your tasks are organized. It can also be used to produce a PERT chart too. It allows you to…
5
OpenProject is project management open source platform that is designed to help your project managers and teams to work seamlessly and collaboratively on their projects. Using OpenProject, your managers are able to create schedules and environments that will empower all members of your team, spark their creativity and optimize all their resources. Transparency on all levels can be achieved by sharing plans and product road maps with clients, shareholders and colleagues. OpenProject has a multi-project scheduling feature that provides you with a multi-project timeline report that allows you to see the progress of all your projects in one place. OpenProject…
6
Tuleap is a libre suite to plan, track, code and collaborate on software projects. Tuleap helps development teams to build awesome applications, better, faster and easier. Tuleap is a 100% libre and Open Source software -GPL license-. Users leverage all Tuleap features for unlimited users, unlimited projects and unlimited time. Users can deploy a Tuleap inside a Docker container and make their own configuration. Users can also experience the full power of Tuleap with an installation on a CENTOS server. Tuleap's sources are managed with Git. Tuleap's Homepage is the global welcome page of the forge. It aims at helping…
7
TaskJuggler is a modern and powerful, free and open source software project management tool. TaskJuggler offers you its new approach to project planning and tracking that is more flexible and superior to the commonly used Gantt chart editing tools. Its useful when you're doing project scoping, resource assignment, cost and revenue planning, risk and communication management. It provides you with an optimizing scheduler which is responsible for computing your project timelines and resource assignments. This is based on the project outline and the constraints that you have provided. It has a resource balancer that is built in and also a…
8
Codendi is a project management and application lifestyle management software that provides easy collaborative workspace for each project with many collaborative features functionalities. The collaborative functionalities include wikis, communication tools, instant messages, forum, and survey lists. The main features of Codendi are project management, professional services, Codendi ticketing, Codendi monitoring, Codendi ALM, and Codendi business suite. The Codendi project management feature facilitates managing of projects within any sector and project portfolio. The Codendi project management feature covers all these aspects; Gantt charts, risk management, cost management, resource management and planning. The professional services feature presented by Codendi provides an excellent…
9
LibrePlan is a collaborative tool that is used to plan, monitor and control projects and has a rich web interface which provides you with a desktop alike user experience. It's open source. LibrePlan has an advantage of having a multiproject focus that helps you analyze your projects. The project feature allows you to define activities, estimate work, manage your multiple projects at the same time. With this feature, you are also able to put your projects in different stages. The same feature will also help you to create project templates so that you can be able to quickly start a…
10
2-plan is a project management system that works to energize your workplace with simple and efficient project management tool sets for notebooks, handhelds, iPhones, Androids, networks and the web. It offers you a free open source desktop solution to cater for your business needs. It's advantageous to your business in that it provides a balanced small business and corporate project management system for project managers, multiple teams and one team projects. 2-plan has an approach that is customer-driven and that includes frequent upgrades to start you onboard for free. It's the first balanced corporate and small business project management system…
11
Taiga is a project management platform for agile developers and designers and project managers which provide beautiful tools for making the work enjoyable. This platform is powerful because users can customize everything and have full control. It is also simple and intuitive, highly designed and customizable. It offers several products. First one is Scrum which is an iterative and incremental agile software development methodology for managing product development. The product backlog is what will ultimately be delivered and these backlogs are broken into manageable, executable chunks named sprints. Each moment the team can initiate a new sprint and commits to…
12
Redmine is a flexible open source project management web application that's designed to help your project management teams to stay on top of every project. Redmine allows you to configure it to make it to suit your business needs. With Redmine you will get access to an array of plug-ins that can make your project management and all related processes very easy. Redmine also gives you an excellent platform for budgeting, collaboration, customization, issue tracking, learning and support, notifications, and resource management. Redmine displays your project information, deadlines, and task assignments using a variety of calendars and Gantt charts. To…
13
ProjeQtor is a quality based project organizer that is particularly well suited to IT projects but not limited to such. It can manage any type of project. It's simple, easy to use on a day-to-day activity, while covering most of project management functionalities. ProjeQtor has a planning management feature that provides all the elements you will need to build a planning from workload, constraints between tasks and resources availability. It also has a resource management feature that will help you to come up with the percentage of the maximum weekly time spent on your project. Then the next thing is…
14
Web2project is a free and open source multi-language, multi-user, and web based business oriented project management system. The web2project uses a module that mimics the simple to do aspects of Basecamp. Web2project main goal is to build a stable, feature filled and flexible platform that is specific for your business needs. Web2project provides useful updates to the community on a regular basis through the regular release cycle. Web2project presents a secure infrastructure that is based on the web. The web based infrastructure enables web2projecct manage any number of companies, users, projects, and companies at ease. This enables business to operate…
15
Agilo for Trac is a flexible ALM tool used for Kanban, Scrum and by agile development teams. Agilo for Trac is ideal for teams using Trac and are working in an agile environment. Agilo for Trac is simply the right agile and Scrum tool. Agilo for Trac provides users with a platform for delivering a streamlined functionality and robust platform for agile teams using agile methodologies and Trac. The Scrum tool provided by Agilo for Trac provides several useful features that are based on real project experiences that support customers doing Scrum. The Scrum tool is ideal for both lone…
16
Project.net is a web based, open source project and portfolio management application. It's excellent at collaborative project execution which means that it will help your teams to work together to improve your project performance. It's good at web-based MS project style work plans in that it can manage your large work plans that most web-based PPM systems have most trouble with. It also does excellent reporting that you can take advantage of. Project.net will allow your users to increase their project's performance and productivity while still managing to cut costs. It offers discussion groups where your project managers and team…
17
Trac is an issue tracking system and enhanced wiki system used for development of software projects. Trac implements the use of a minimalistic approach to software projects that are based on the web. Trac provides a good platform for developers to write useful software with ease while imposing little problems experienced on the team's established policies and developments. Trac provides developers with an interface for convenient and integrated Wiki reporting facilities. Trac three main features are the wiki markup, a timeline and the roadmap. All the three features are essential to developers when writing great software. The wiki markup feature…
18
Waffle.io is a free online project management solution for developers using GitHub. It adds a visualization tool for teams using GitHub Issues and pull requests. On the other hand, Waffle.io is built on top of the GitHub API, and it provides users a way to interact with their issues and pull requests in the form of cards on a board. The two systems are completely in sync, so teams can use either system and remain updated in real-time. This project management solution also provides features for teams to track work automatically. It listens to the actions in the workflow and…
Top Project Management Software
GanttPRO, Microsoft Project & PPM, Kantree, Plutio, Asana, Smartsheet, Paymo, Binfire, HPE Agile Manager, Conceptboard, Planio, Active Collab, Clever Checklists, Unito, NQI Orchestra, Basecamp, Casual, Hive, Projectplace, Bubble Innovator, PPM Studio, Dapulse, Easy Projects, Squish, Eylean Board, Podio, ProjectManager.com, ProWorkflow, Pivotal Tracker, 90degree Team Task, Forecast, Deskera Project, ProofHub, ProProfs Project are some of the top Project Management Software.
1
GanttPRO is Gantt chart software for efficient project management. It easily allows splitting your projects into groups of tasks and subtasks, organizing and scheduling tasks, and setting durations and dependencies between them. GanttPRO put your projects on Gantt charts to set accurate estimates and manage your resources wisely. GanttPRO online project planning tool has basic Gantt charts features as well as features of the team management software and the resource management software. GanttPRO lets you work alone or create a workspace for your team. Set roles, assign tasks to team members, track project progress, and add attachments and comments. Gantt…
2
Microsoft Project & Portfolio Management (PPM) helps the users get started quickly and execute projects with ease. With its built-in templates, familiar scheduling tools, and access across devices, users can increase productivity for project managers and teams. Users can also streamline project, resource, and portfolio management with Microsoft Project & Portfolio Management (PPM). Its integrated planning tools help the users keep track of projects and stay organized. Microsoft PPM helps the users get started quickly and execute projects with ease. Microsoft Project's built-in templates are customizable which uses industry best practices to help the users get started on the right…
3
Kantree manages any kind of tasks, projects and processes. Kantree makes working on projects more engaging using a visual approach with its fast and flexible interface that never gets in the users' way. Kantree can be used by any team to manage any kind of projects or activities using a single tool that makes it easier to understand what's happening across all the users' company. Kantree's flexibility helps users stay on top of their work as their project takes off by making it easy to setup workflows using any kind of management approach. When different roles require different perspectives into…
4
Plutio is an intuitive and comprehensive project management which enables users to have all their projects and their tasks, files and conversations in one place to let users focus on getting their work done. Plutio offers features such clean, task groups, manage project files, assign clients to projects, custom workflows and statuses, different task views, project categories, manage project contributors, real-time project statuses, drag and drop, project brief and other details, prioritize projects, drag and drop, quick access to your tasks, description, delegation, search, automated prioritization, due dates, comments, smart categorization, repeating tasks, attach files and images, clean people list,…
5
Asana is a project management software which facilitates team collaboration and communication where users use Asana to create projects, and then to create tasks within these projects, add users' teammates to tasks and projects, add them as task followers, share projects with them or mention them in task comments to keep everyone in the loop. Asana provides features such as real-time changes, multiple workspaces, activity feed, iPhone Support, HTML5 mobile site, email bridge, set priorities and due dates, task and project creation, set project permissions, automatic updates to inbox/ email, add hearts to tasks, get reminders and notifications, set due…
6
Smartsheet is a platform which manages and automates collaborative work. Smartsheet is the world's leading SaaS platform for managing and automating collaborative work. Over 69,000 brands, and millions of information workers, trust Smartsheet to help them accelerate business execution and address the volume and velocity of today's collaborative work. Smartsheet makes it easy to share the users' work with other team members, or simply collaborate on a specific task where the users can invite people anywhere to collaborate on their entire project by sharing the sheet with them, or simply send them a row with all attachments to get updates.…
7
Paymo is a modern and intuitive online project management app that bundles planning, scheduling, time tracking and invoicing. Paymo offers features such as milestones, project templates, Gantt charts, portfolio Gantt chart, critical path, comment on tasks, dependencies, multi-user assigning, task duration, task templates, task hours budget, Kanban boards, events / holidays, resource calendar views. It also includes resource exceptions, resource load chart, user permissions, budgeting, expense tracking, financial indicators, fixed price rates, time based rates, billing priorities, activity stream, real-time discussions, notifications, sharable notes, attach files, file organization, unlimited storage space, time clock, time tracking, automatic time tracking, add bulk…
8
Binfire is an online project management and collaboration tool for decentralized and large teams operating in multiple locations. It helps virtual teams to plan, monitor, and coordinate several projects simultaneously, using a common workspace. Binfire offers all features needed by teams in a single location, so that all files and tasks related to the project can be accessed easily through this one application. Thus, Binfire creates a virtual office space that improves collaboration and communication in the team. In addition, Binfire is a well-integrated and moderately priced platform, with enterprise pricing adjusted to the needs of different businesses and industries.…
9
HPE Agile Manager is an agile project management solution to plan, execute and track Agile projects. The Agile Manager lets users remove latencies, bolster Agile practices, and foster continuous improvement using SaaS or on-premise deployment. The Agile Manager lets users build insight with continuous integration tools. HPE Agile Manager has a robust build summary page which allows the users and their team to gain quick insight into build success rates, average build times and critical severity defects. HPE Agile Manager has a customizable planning and storyboards that support multiple methodologies (Scrum/Kanban). The HPE Agile Manager ease of drag and drop…
10
Conceptboard is a visual collaboration platform for creative and remote teams. It offers online whiteboards, real-time conferencing and project management, professionally combined to support the creative workflows of more than half a million users around the globe. Conceptboard is a collaborative, whiteboard-based project management tool in the cloud. It is made up of conversations around content to move projects forward. It functions as one secure workspace for all ideas, files, notes, & feedback. Whether the user wants to get feedback on marketing campaigns, or centralize projects for their remote teams, Conceptboard is everything the user needs to collaborate visually &…
11
Planio is a project management software which is used to plan and run your projects online. The major features are a ticket system with time-tracking, collaborative file management, wikis and forums, milestones as well as automatically-generated gantt charts and roadmaps. Planio supports agile frameworks such as Scrum. Planio enables to plan sprints, and track progress on the Agile Kanban style board. Planio can also be used for traditional project management with techniques such as milestones or the Gantt chart. Planio is based on Redmine, an online project management software developed following the open source philosophy. Planio facilitates easy task management…
12
Active Collab helps users' team stay organized when the users' outgrow email with plenty of neat add-ons for a one-stop solution for all the users' business needs. Active Collab runs in the cloud like most browser apps today, but users can also install it on their own server. With Active Collab, stay on top of the users' work while juggling between multiple projects. Each project has task lists and everything else that goes with it from files and discussions to time records and expenses. Communication is what makes or breaks any project that's why, Active Collab was designed to help…
13
Clever Checklist is a simple and effective tool for small business, medium business, large business which builds checklists with forms and documentation to easily deliver accountability and eliminate mistakes and deliver consistent results. Clever Checklist has features such as built for the web, schedules, templates, folders, clever share, comments, evidence, activity log, help items, collaboration, percent-complete tracking, progress tracking, recurring tasks, task planning, task scheduling and task tracking. Clever Checklist works to help capture and provide information to the user who might otherwise be disconnected from the tasks at hand. Clever Checklist lets users to preemptively schedule and deliver on…
14
Unito is a technology that syncs favorite work management tools, letting the teams collaborate seamlessly, regardless of the tools they use. After an initial setup, Unito is totally invisible in the day-to-day work. Unito unlocks team performance & collaboration throughout an organization while boosting alignment: Connect different teams to keep them working in preferred tools. Sync all or some of the issues from any repo or project planning tool into a more business-friendly tool like Trello or Asana to reduce friction between teams. Combine multiple teams' projects in a single place for kickoffs & planning. Connect dev team to business…
15
NQI Orchestra provides innovative, secure and flexible Project Portfolio Management (PPM) software solutions for the private and public sectors. NQI Orchestra brings together all the resources of the IT department on a single tool, provides an operational and strategic view, and adapts to the project repository already used by the project manager. NQI Orchestra lets users unite their teams around their projects. NQI Orchestra promotes the mastery of the lifecycle of the users' portfolios. NQI Orchestra also lets users gather all their projects on a single tool. Users can also choose between a License and private SAAS model. NQI Orchestra…
16
Basecamp solves the critical problems that every growing business deals with. Basecamp organizes users' projects, internal communications, and client work in one place so users have a central source of truth. Basecamp brings everything the users' company's working on under one roof in an organized, centralized, and clear manner so everyone knows what to do, everyone knows where things stand, and everyone can get what they need without having to ask around all the time. Users even get an "HQ" for company-wide communication, dedicated spaces for the users' teams to work together, and private places to manage their company's projects.…
17
Casual is a cloud-based project management tool with a new visual approach for small and growing project teams, non-project managers and anyone who manages similar and repeatable projects which helps users plan and execute tasks and projects as visual workflows, just the way people normally organize ideas in their mind and allows users and their team to build and execute projects quickly and easily. Casual provides features such as create project plans, create tasks, assign tasks to team mates, define project timelines, set project workflows, add people and teams, upload and share files, send messages, create project milestones, create sub-processes,…
18
Hive is a powerful project management and collaboration software. Give teams the flexibility to plan their projects in the way they work best. Organize projects in a Gantt chart, kanban board, table, or calendar, and easily switch between each layout. Updates are reflected across all project views so the whole team is informed no matter what option they use. Easily access all the information needed to complete a task by assigning team members, attaching files, creating subactions, and setting dependencies directly in the action card. Comment and mention team members, ensuring everyone can clearly track the progress of each action.…
19
Projectplace is an all-in-one work collaboration tool that brings users' virtual teams together to plan and execute work. Projectplace offers a wide range of powerful work and project management tools that enable traditional and accidental project managers to plan and execute work with their teams, track progress in real time, and ultimately achieve goals. Projectplace is ISO 27001 certified with role-based access controls, 99.9% uptime and 256-bit AES encryption both in transit and at rest. Projectplace executes multiple projects on time, quality and budget and keeps users' plan alive with the modernized classic Gantt chart planning tool. Projectplace lets users…
20
Bubble specializes in optimizing Innovation. Bubble Innovator is our cloud-based enterprise Project and Portfolio Management (PPM) software platform for managing Innovation and development projects. Deployed, configured and adopted with ease Innovator is powerful, intuitive, and always up-to-date. Built on proven best practices and with class-leading data visualization, dashboard, and reporting tools, it's designed to be a single source of truth for fact-based decision-making. Bubble Innovator's PPM Software is built on best practices which is consistently at the forefront of Innovation and New Product Development (NPD) best practices. Bubble Innovator's smart Project Portfolio Management software draws upon experiences from the Life…
21
PPM Studio is a collaborative, end-to-end, scalable, enterprise solution that helps organizations in managing projects from inception to delivery. PPM Studio assists organizations in maximizing returns and reducing costs in project portfolios by looking at entire organization's investments in the various projects with one common objective: Achieving the business goals. PPM Studio provides complete visibility of critical project metrics throughout the application lifecycle. With the industry's first integrated PPM solution for Application Lifecycle Management (ALM), PPM Studio provides automated reporting of project status, from the initial idea or request, through prioritization and execution, to completion and release, and finally to…
22
Dapulse is a tool that works for users and not the other way around.Dapulse lets users manage their team, track everything their team is working on and instantly see who's working on what and where things stand with just a single board. Users can easily: add tasks, projects, missions and to-dos, assign teammates to specific tasks or projects, see the exact status of where things stand, plan their workload over time, communicate with their team in context, mention people or entire teams and quickly add rows to their board which are called pulses. They keep all communication in one place,…
23
EasyProjects replaces the mess of spreadsheets, emails and whiteboards with a simple workspace for everyone to collaborate together. Easy Projects, as the ultimate resource planning software, makes sure that users are in control of their valuable assets, be it people, equipment, or time.Easy Projects allows project managers to plan every aspect of their projects with ease, visibility, and using a clearly defined timeline. Easy Projects is a cloud-based project planning software with tools tailor-made for easy planning and execution through time-savers like Gantt chart, Resource Loading Simulations, and Project Calendar, users can manage their team and tasks in minutes, with…
24
Squish tracks product development, client requests, software bugs, help desk tickets and tasks. Squish is flexible and allows users to customize projects to collect the exact information needed to effectively resolve issues. Squish allows the users to monitor issue resolution from project conception through full production mode with ease. Squish keeps users and their team members up-to-date by allowing users to receive updates automatically or as needed. Squish is flexible and allows the users to customize projects to collect the exact information needed to effectively resolve issues. Squish keeps the users and their team members up-to-date by allowing the users…
25
Eylean is a Scrum and Kanban desktop software that integrates well into the Office tools and TFS from Microsoft product family.Eylean makes the task board work for users where it chooses the configuration as a way to group tasks and projects, use time boxing and limit the WIP. Eylean lets users create as many boards as they need and manage them easily by drag & drop. No matter how the users' board looks, they will always get a clear view with the help of eylean. Eylean improves users TFS task management with a two way integration. Eylean supports TFS 2015…
26
Podio is an extremely flexible, user friendly, scales easily for growing businesses and highly customizable online hub for work. With content, conversations, and processes structured together on one tool, Podio creates the focus and clarity the users' people need to get their best work done. Podio's granular admin capabilities let users control who has access to their Podio workspaces and the ability to quickly make adjustments. Users can bring their clients, freelancers and external parties into Podio for free and eliminate lengthy email threads and time-consuming file sharing. Podio tailors users' processes to accommodate every step and stage that's unique…
27
ProjectManager.com's online project management solution lets the users manage their projects anywhere and on any platform from a desktop, Apple or Android devices.ProjectManager.com's award-winning engine combines powerful project planning and scheduling features with collaboration tools for teams to plan large or small projects on the interactive Gantt chart. Users can adjust due dates with easy drag and drop scheduling. ProjectManager.com's Task updates makes it easy for the users' team to view their tasks, update their progress and collaborate together where anyone can add comments or files to tasks to keep important project communications together. Users can chat with the whole…
28
ProWorkflow is a fast, easy to use online project management and time tracking software which optimizes the users' business processes, manages staff resources, collaborate, track projects, tasks and time at any time and from anywhere for small to medium sized businesses. ProWorkflow offers features such as centralized project collaboration, project notes, flexible project templates, summary reports, easy task scheduling and tracking, availability tool, branding and configuration, contact and company search, permission based access, messaging and file sharing, time tracker widgets for desktop, notifications and alerts, timesheet entry options, quotes and invoices, Gantt style timeline, import contacts from template, mobile and…
29
Pivotal Tracker is the story-based product management tool that makes collaboration easy and keeps agile teams in sync. PivotalTracker is a process that fosters collaboration and dynamic tools to analyze progress, so users team can deliver more, frequently and consistently. It offers better organization in order to get focused, tools that help adapting and evolving, team transparency at a glance. Tracker's shared backlog makes priorities clear so the team can stay organized. Even when circumstances change, users can easily visualize scope, focus teamwork, and stay nimble. It also provides guided iteration planning which helps in breaking down and prioritizing projects…
30
90Degree Team Task offers the user a transformation tool for business growth. Team Task is a tool to manage and grow various business. The project management module gives you tools to monitor execution of the projects, keep track of the budget, expenses, employees time & risk management. A CRM that powers the user's business to new heights with simplicity, mobility, & higher Sales. It is geared to deliver compelling outcomes. 90Degree Team Task offers simple and easy CRM which makes Sales more efficient & easier. It supports the user's business with technology that will make the business and customers feel…
31
Forecast is an AI powered resource & project management platform for companies that care about delivering projects on time, on scope, and on budget. Forecast helps you see into the future, enabling you to make the tough decisions before they become serious and costly problems. We believe software should be smarter and more connected by providing one-click real-time insights into project data. Forecast offers everything your team needs to successfully complete any project. All in one simple and coherent solution. Forecast lets you comment, mention, emoji and label everything so that it is easy for you to always know what…
32
Deskera Cloud Project Management provides easy-to-use project planning tools which allow users to deliver projects on time. Deskera Project Management offers powerful Project Planning, Collaboration and Resource Management functionalities for enterprise and team level project management. Project Management suite includes a host of Web 2.0 office and project management applications for effective project planning and monitoring, project tracking and efficient resource utilization. The intuitive interface of Deskera Project Planning enables you to manage project tasks, achieve predefined objectives and identify probable project risks more efficiently. With the Project Collaboration tool, streamline project tasks through effective communication between all project members…
33
ProofHub is a visual project management tool for planning tasks and any size of projects. With all things at one place, users using ProofHub will know where to look for what. A real-time collaboration and communication tool that helps increase accountability, communicate more efficiently, and keep everyone on the same page. When it comes to managing projects, ProofHub has been leading the project management industry for years. It comes with a myriad of features and tools to get things done in the right way. Some of the features that it provides to thousands of business include Proofing, To-do lists, Message…
34
ProProfs Project is a delightfully smart yet simple-to-use project management software that helps organizations reach their deliverable goals efficiently. Project teams, no matter which sector they belong to, can easily meet their set deadlines faster by putting project calendar to use. And in case you have a big remote team to deal with, then collaborating with them in real-time becomes simpler with this easy project management software. Project managers can also help their teams and themselves save time while working on project by creating task dependencies. Managers can easily move several task initiation dates in one click and keep everyone…
You may like to read: Buyer Guide for Selecting the Best Project Management Software
What are Project Management Software?
Project management software is software used for project planning, scheduling, resource allocation and change management. It allows project managers, stakeholders and users to control costs and manage budgeting, quality management and documentation and may be used as an administration system.
What are the Top Project Management Software?
GanttPRO, Microsoft Project & PPM, Kantree, Plutio, Asana, Smartsheet, Paymo, Binfire, HPE Agile Manager, Conceptboard, Planio, Active Collab, Clever Checklists, Unito, NQI Orchestra, Basecamp, Casual, Hive, Projectplace, Bubble Innovator, PPM Studio, Dapulse, Easy Projects, Squish, Eylean Board, Podio, ProjectManager.com, ProWorkflow, Pivotal Tracker, 90degree Team Task, Forecast, Deskera Project, ProofHub, ProProfs Project are some of the top Project Management Software.
What are the Top Open Source Project Management Software?
ProjectLibre, Twproject, Collabtive, GanttProject, OpenProject, Tuleap, TaskJuggler, Codendi, LibrePlan, 2-Plan, Taiga, Redmine, ProjeQtOr, Web2project, Agilo for Trac, Project.net, Trac, Waffle are some of the Top Open Source Project Management Software.
What are the Top Free Project Management Software?
Paymo Free, MeisterTask, PlanITpoker, Orangescrum, TeamGantt, Freedcamp, Clubhouse, Wrike, Trello, Zapty, NCH Express Accounts, Scraim, Asana Free, ClickUp Free, Teamwork Free, Freedcamp Free, Airtable Free, Avaza Free, Zenkit Free, ZenHub Free, Redbooth Free, MeisterTask Free, Targetprocess Free, ONEPOINT Projects Free, Podio Free are some of the Top Free Project Management Software Free.