Top 9 Farm Management Software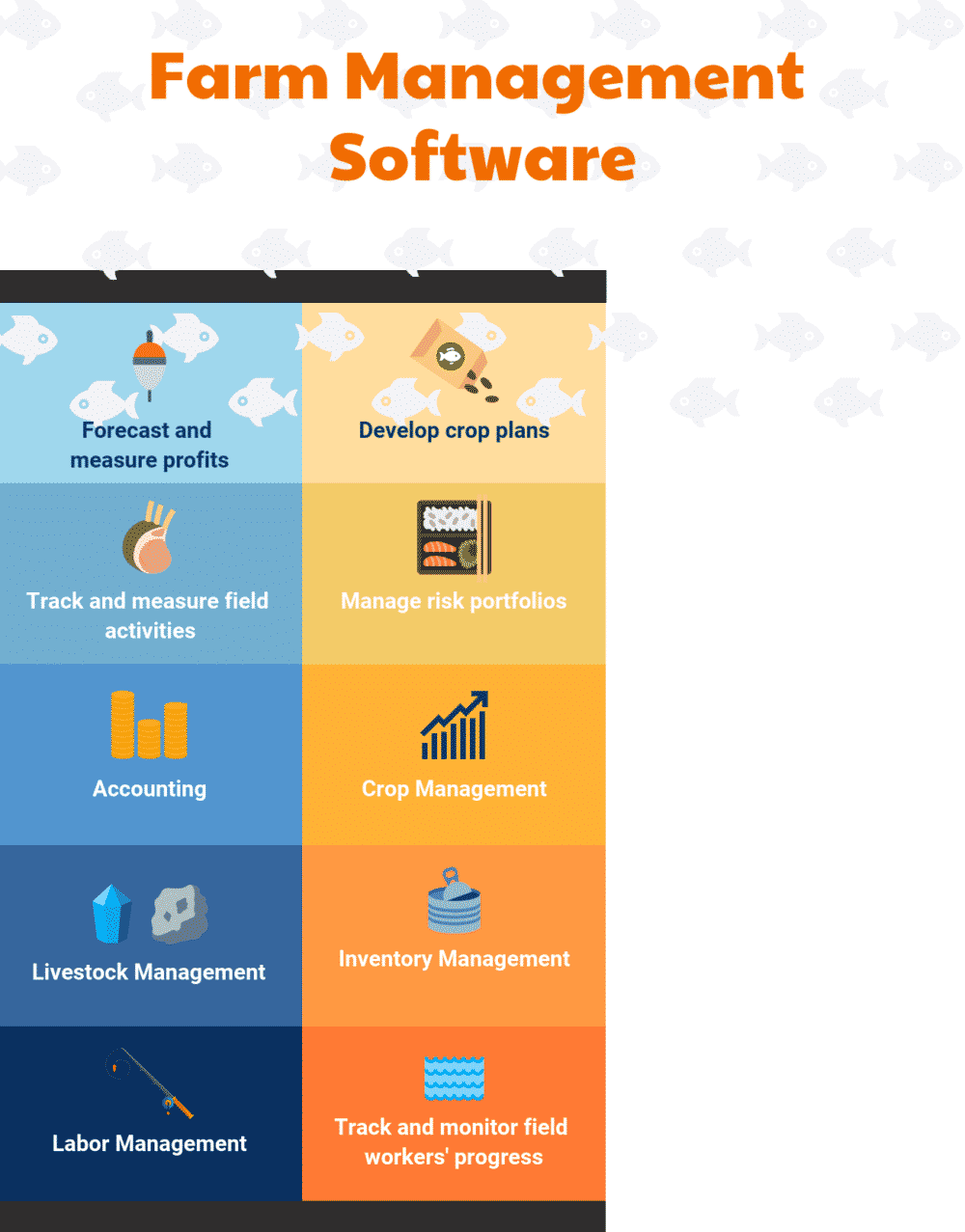 Farming has gone a notch high in the modern day. Farmers are considering farming as a business venture rather than an activity for producing food for domestic consumption. Just like any other business, farming also is faced with challenges such as limited resources. But thanks to advanced technology, farmers can increase their yields as well. Software vendors have come up with farm management software that helps farmers monitor farm yields with ease. The beauty of this software is that it can be used with any mobile gadget be it an android phone, tablets, iPad, or windows.
Top Farm Management Software: Agrivi, Granular, Trimble, FarmERP, FarmLogs, Agworld, AgriWebb, Conservis are some of the Top Farm Management Software.
What are Farm Management Software?
Farm Management Software is used to optimize and manage farm operations and production activities. The software helps in automating farm activities such as record management, data storage, monitoring and analyzing farming activities, as well as streamlining production and work schedules.  The software is customized to meet specific farm requirements since each firm has particular activities that are carried out. It is worth noting that farming is a highly specialized activity the more reason why you should be careful with the kind of software you settle for.
Forecast and measure profits: Farming is no longer considered a past time activity but a serious business like any other business. A serious businessperson should keep track of all the expenses and any activity carried out on the farm. Farm management software comes with a feature that helps to keep track of all financial activities to improve efficiency as well as boost productivity.
Develop crop plans: The software provides a holistic view of the farm thus allowing the farmer to plan on the farm activities efficiently. To achieve a comprehensive view, you need a system that collects, analyses, and generates reports that can be relied on to make an informed decision. The feature gives insight on when and how to conduct crop rotation, the most appropriate pest control method to use, and the best fertilizer to apply.
Track and measure field activities: Farm has several employees that assist with the day to day operation of the business. The software helps the farm employees to track relevant information on the farm for the farm manager to oversee. The system also makes it possible to keep track of yields, identify the crops that are doing well during different seasons for better planning. Having such information helps one to plan seasons and come up with a user-friendly calendar that keeps note of important dates throughout the season.
Manage risk portfolios: Helps one study the field performance in the past thus make informed decisions on which portfolio to invest in and which one to avoid. The system also helps one to understand the input costs as well as project yields and sale prices. External risks such as erratic weather conditions, diseases, pests, and unpredictable market demands that are beyond farmers control are part of the challenges modern farmers have to deal with. An effective farm management software alerts the farmers on the impending risks thus make an informed decision on how to circumvent on the looming challenges.
Top Farm Management Software

Agrivi, Granular, Trimble, FarmERP, FarmLogs, Agworld, AgriWebb, Conservisare some of the Top Farm Management Software.
Top Farm Management Software
PAT Index™
1
Agrivi
Agrivi farm management software helps farmers plan, monitor and analyze all activities on the farm easily. Farmers from more than 150 countries worldwide have selected Agrivi to improve their farming. With the most complete feature-set on the market, Agrivi empowers farmers to manage all field activities, finance, inventory, workforce and get insight into overall farming performance with a single click. Built on top of a powerful agricultural knowledge base, Agrivi's automated pest and disease detection alert farmers to protect crops timely. Tillage, planting, crop protection, fertilization, irrigation, harvesting, and all other activities are managed with a few clicks. Get an…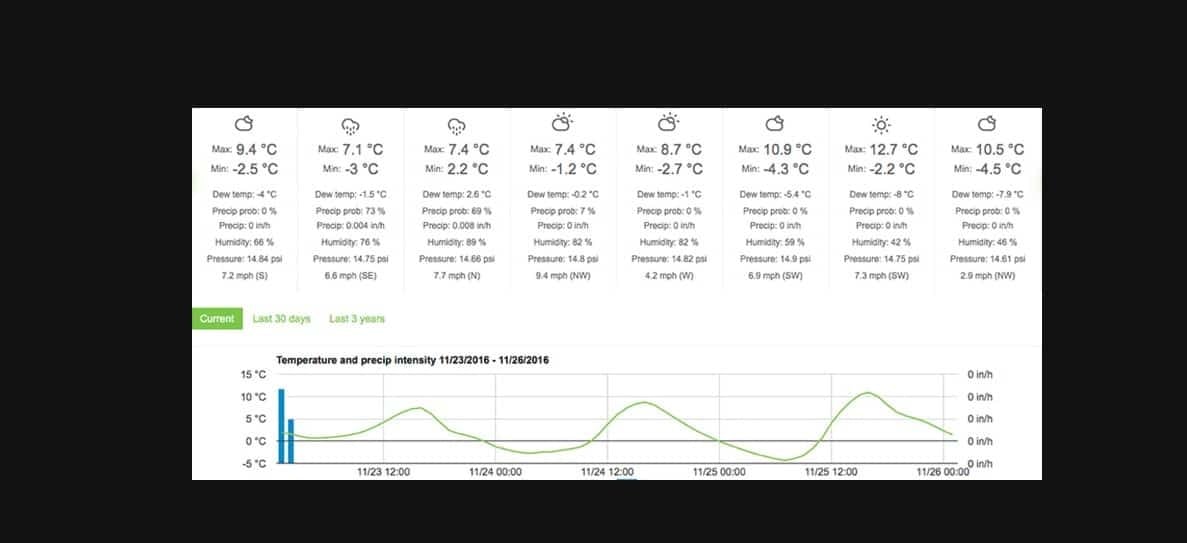 2
Granular
Granular is an enterprise farm management suite that connects the field to the office for more productive farming. It allows farm owners and managers to oversee all aspects of operations even while they are mobile, enabling them to make informed decisions all the time. With Granular, farm administrators can even schedule and assign tasks to their workers. The software has native apps for Android and iOS devices that allow field and office hands to work collaboratively wherever they are. Moreover, Granular assists companies in keeping their stakeholders up-to-date. The software comes with a reporting suite that lets users produce custom…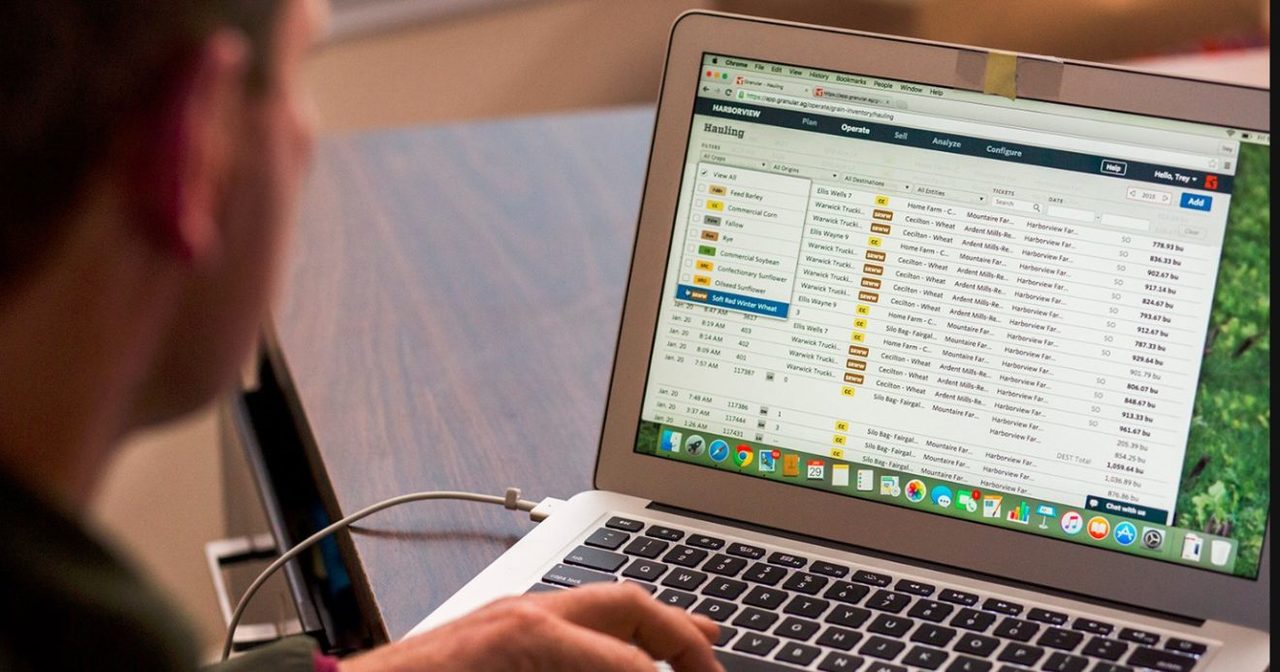 3
Trimble
Trimble is partnering with farmers, crop advisors, ag retailers, and food companies around the world to transform the way they work. By automating critical workflows, Trimble Ag Software saves time, reduces human error, and enables smart decisions that improve the bottom line. Trimble Ag Software is the only fully integrated desktop, cloud, and mobile software solution on the market today. This powerful yet easy-to-use software platform ties the entire farming operation together, and is available anywhere, anytime, 24/7. Trimble Agriculture provides solutions that solve complex technical challenges across the entire agricultural supply chain. The solutions enable farmers and advisors to…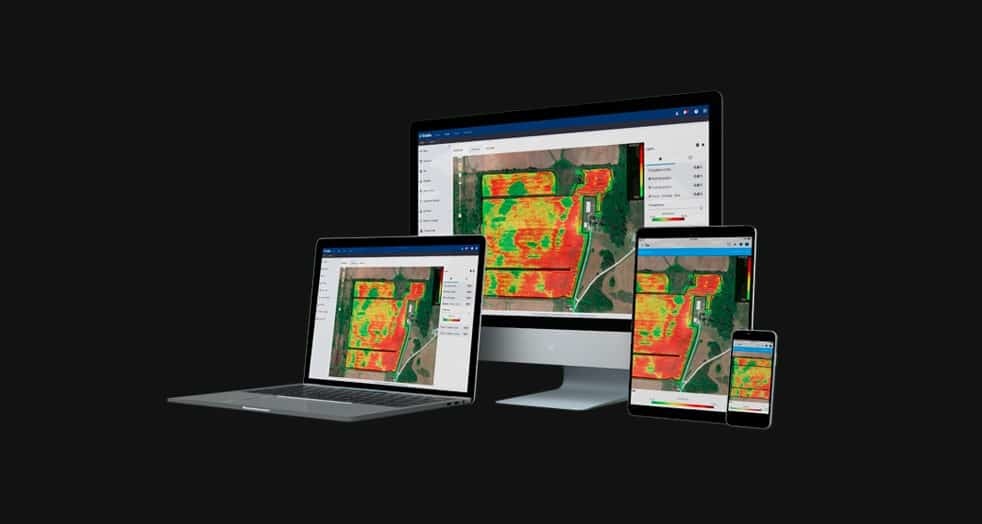 4
FarmERP
FarmERP software platform is the most advanced, successful and best farm management software platform being widely used globally for the farm, farmer, procurement, processing, supply chain and financial data management and analysis. It has helped many leading companies in achieving an objective of profitable and sustainable agribusiness. This smart agriculture management software platform is highly scalable and is future ready. It possesses inbuilt powerful capabilities of any ERP solution covering all business functions. Simultaneously it provides an advanced level of analytics to support business decisions. Important modules it is comprised of are Admin, Planning, Purchase, Inventory, Production, Post-production, Contract farming,…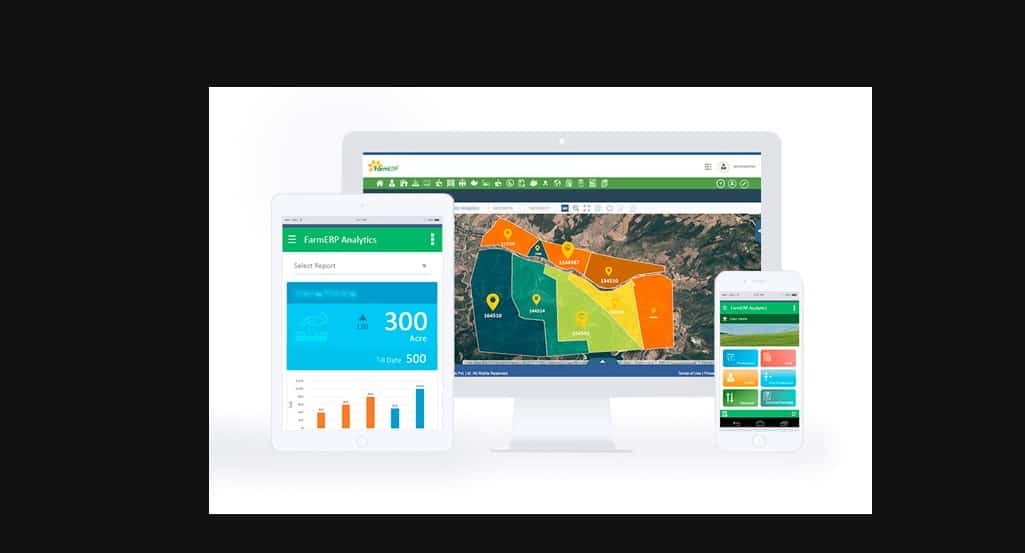 5
FarmLogs
FarmLogs is a comprehensive software program that allows farmers to manage all aspects of their operations. It is also available as an app for Android and iOS devices. Say goodbye to notebooks and three-ring binders. FarmLogs makes it easy to digitally log and review all your field activities in one place. Records will be organized, secure, and accessible from any desktop or mobile device. Use the interactive maps to assess the results of seasonal trials and get a big-picture view of yield performance. See current futures prices benchmarked against daily price fluctuation, and search local prices by ZIP code to…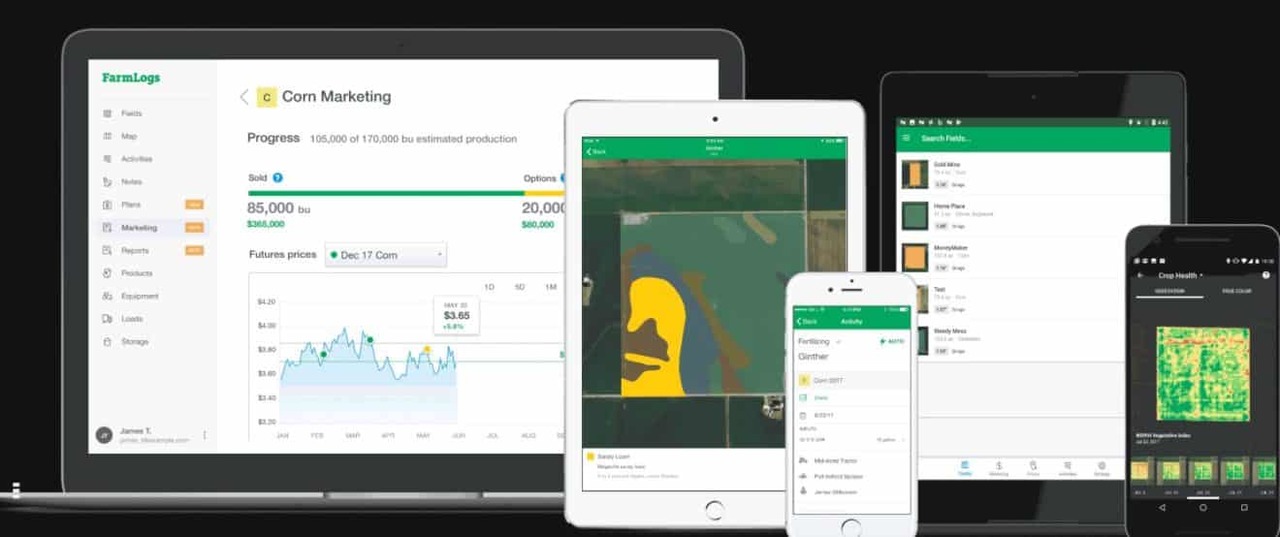 6
Agworld
Agworld is the world's first Collaborative Farming Solution that enables growers, crop consultants, farm staff, precision specialists and operation managers to truly work as one. Agworld's document management, data capture tools, farm maps, library of labels and communication tools improve workflow and increase production efficiency all in one easy-to-use, cloud-based platform. Easily forecast inputs and create plans, recommendations, and budgets for clients with Agworld's comprehensive range of tools. Take the guesswork out of decision making by accessing all relevant information from a single source. Flexible, simple and efficient farm scouting, from setup to reporting. The easy-to-use and intuitive interface makes…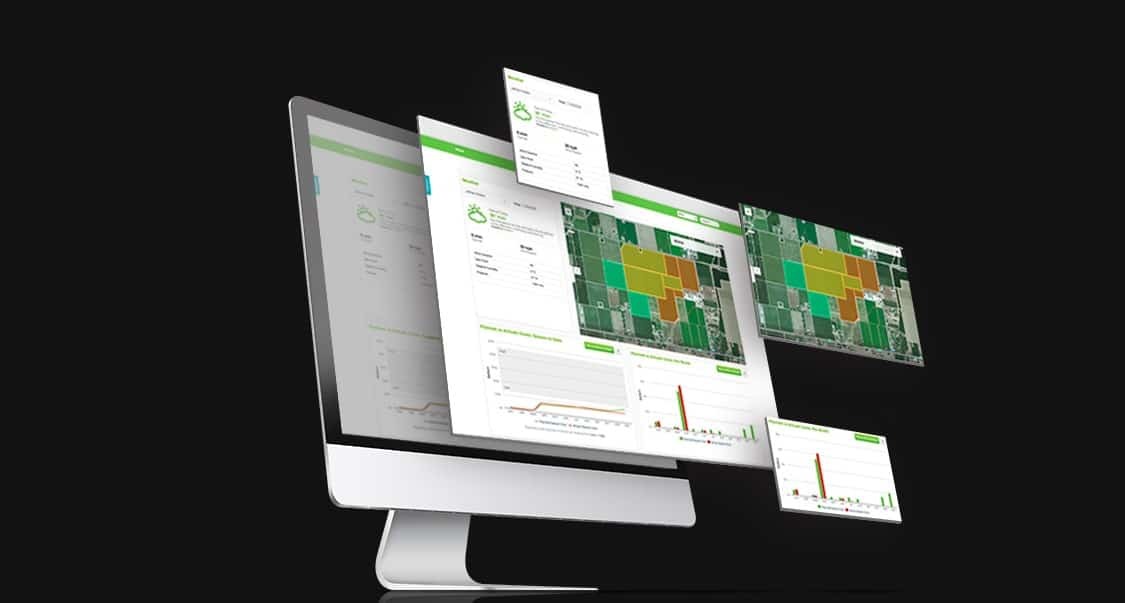 7
AgriWebb
AgriWebb creates easy to use farm management software covering all enterprises. AgriWebb is a simple and easy-to-use farm management app. AgriWebb is transforming global cattle and sheep production with farm management software that delivers profitability, provenance, and sustainability across the supply chain. Focused on building software for livestock farmers, AgriWebb is Australia's market leader and is rapidly expanding across the globe in multiple markets. With full offline functionality your record keeping can be done on mobile phone or tablet device and with one-touch syncing to the cloud account all farm reports are instantly created. This makes data collection and analysis…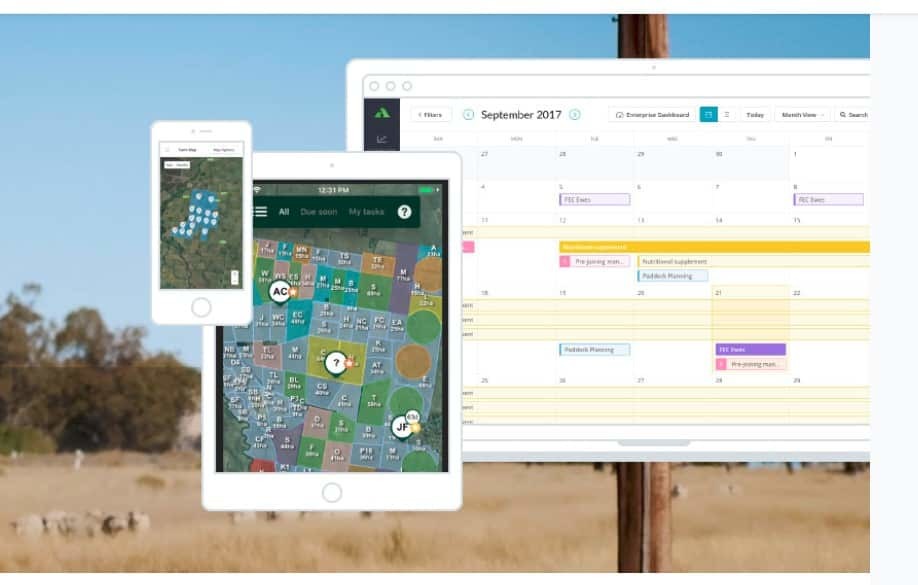 8
Conservis
Conservis is trusted by some of the world's most successful agronomic operations to turn their business data into actionable insight. Conservis delivers farm management software providing the insight to manage complex agricultural operations with more control and less uncertainty. This solution combines enterprise-class software and personalized guidance to run the business smarter from planning to harvest. Conservis unifies complex operations and helps farmers put their plans into action in real time. Conservis cloud-connected agriculture software tools, proven processes, and hands-on guidance give the insight users need to manage with transparency and confidence. Conservis Harvest helps users to schedule, track and…