Top 12 Customer Intelligence Platforms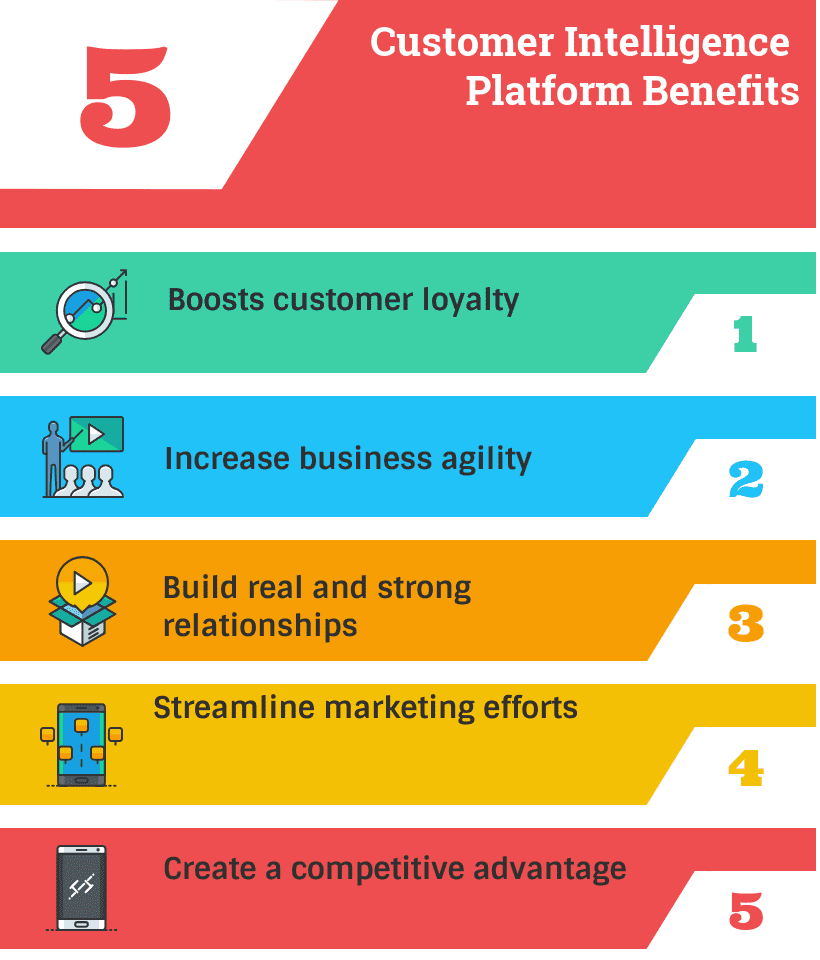 To achieve sustained business success, customer satisfaction is a key component. A business that understands the customer needs and expectations are able to create products and services that are customer focused which helps foster effective and long-lasting relationships.
Customer Intelligence Platform is software that gathers and analyzes customer information, their details and activities. This helps the business to develop strong customer relationship and improve their decision-making process. It helps the organization to fully understand the customers' behavior, what affects their purchases which enable the business to serve the customer better.
The deeper understanding of the customers' needs helps the business create more effective customer relations and also improves how the firm makes their decisions when creating their products and services. Customer Intelligence Platforms' aim is to help understand important factors such as the customer geographic location and their purchasing patterns. It allows the organization to know how to best deal with their clients, how to deliver what product and at what time.
Example of Customer Intelligence Platforms: AllSight, Accenture Insights Platform, Verint Systems, Janrain, DataSift, IBM Predictive Customer Intelligence, Oracle Data Cloud, SAS Customer Intelligence, Selligent, Vision Critical, TrustSphere, Umbel are some of the Top Customer Intelligence Platforms.
What are Customer Intelligence Platforms?
Customer intelligence Platform help in the process of gathering and analyzing information regarding customers, and their details and activities, to build deeper and more effective customer relationships and improve decision-making by vendors. Customer Intelligence begins with reference data such as basic key facts about the customer, such as their geographic location.
This data is then supplemented with transaction data such as reports of customer activity. Further subjective dimension can be added, in the form of customer satisfaction surveys or agent data. By mining this data, and placing it in context with wider information about competitors, conditions in the industry, and general trends.
Customer engagement optimization: Customer Intelligence Platform helps the business interact privately through a secure online community that helps the business share and test ideas and get customer insights.
Integration with other apps: A key feature of Customer Intelligence Platform is the ability to integrate with mobile devices and other apps.
Real-time feedback and insights: The business is able to get access to real-time metrics that help to build quality customer insights over time. The platform also has the ability to integrate with social media, blogs, and other news feeds into a centralized place.
Analyzing and reporting customer-driven insights: The platform helps create shareable reports of customer-driven insights and stories that address vital business issues within the organization.
Some of the benefits of Customer Intelligence Platform include:
Boosts customer loyalty: Customer Intelligence Platform helps the business to gather customer relevant data which helps understand their needs and activities. This, in turn, helps the business to develop customer-valued experience and solutions that meet their instant needs. This produces a high level of satisfaction which makes the customers be loyal to the business.
Increase business agility: Real-time access to customer insights and details helps the business improve their decision-making process and respond quickly to changes in the internal and the external environments without losing its vision and momentum.
Build real and strong relationships: Customer Intelligence Platform helps the business understand the customers' needs what they value and what they want. This creates deeper and meaningful connections with customers and it also shows that you care about them. It helps make the business interaction with the customers personal, relevant and consistent by connecting the business to the right customers.
Streamline marketing efforts: Customer Intelligence Platform enables the business functions to be more effective which helps it to minimize costs and maximize resources which in turn drive business profitability and growth.
Create a competitive advantage: Customer Intelligence Platform helps differentiate customer experiences by developing unique value to help meet the customer needs better. This helps the business to stay competitive and establish an edge over the competition.
Customer Intelligence Platform  help to understand the customer details, needs, and activities. This enables the business to meet the customer instant needs which in turn builds deeper customer relationship that helps foster business growth and success.
Top Customer Intelligence Platforms
AllSight, Accenture Insights Platform, Verint Systems, Janrain, DataSift, IBM Predictive Customer Intelligence, Oracle Data Cloud, SAS Customer Intelligence, Selligent, Vision Critical, TrustSphere, Umbel are some of the Top Customer Intelligence Platform.
Top Customer Intelligence Platforms
PAT Index™
1
AllSight
AllSight Intelligent 360 is the AI-driven platform for managing customer data. AllSight's mission is to enable business users and data scientists to act on intelligent customer insights. AllSight Intelligent 360 uses modern technology to link fragmented data into a customer-centric 360, enrich it with intelligence and insights, and make it actionable for both operational and analytic use cases. AllSight is a Customer Intelligence Platform that bridges the gap between data and analytics. AllSight simplifies the process of pulling together fragments of customer data from all sources – internal/external, structured/unstructured - synthesizing it into a consolidated Customer 360 and enriching it…
Overview
•Flexible Automated Data Ingestion - Ingests structured, unstructured and semi structured data in its native format (including 3rd party data like social data, SEC filings, survey responses etc.).
•No prior extract-transform-load processing is required.
•Extensive Data Standardization and Normalization Functions - Provides advanced data standardization and normalization functions, including language transliteration, address standardization and title/job description normalization among others.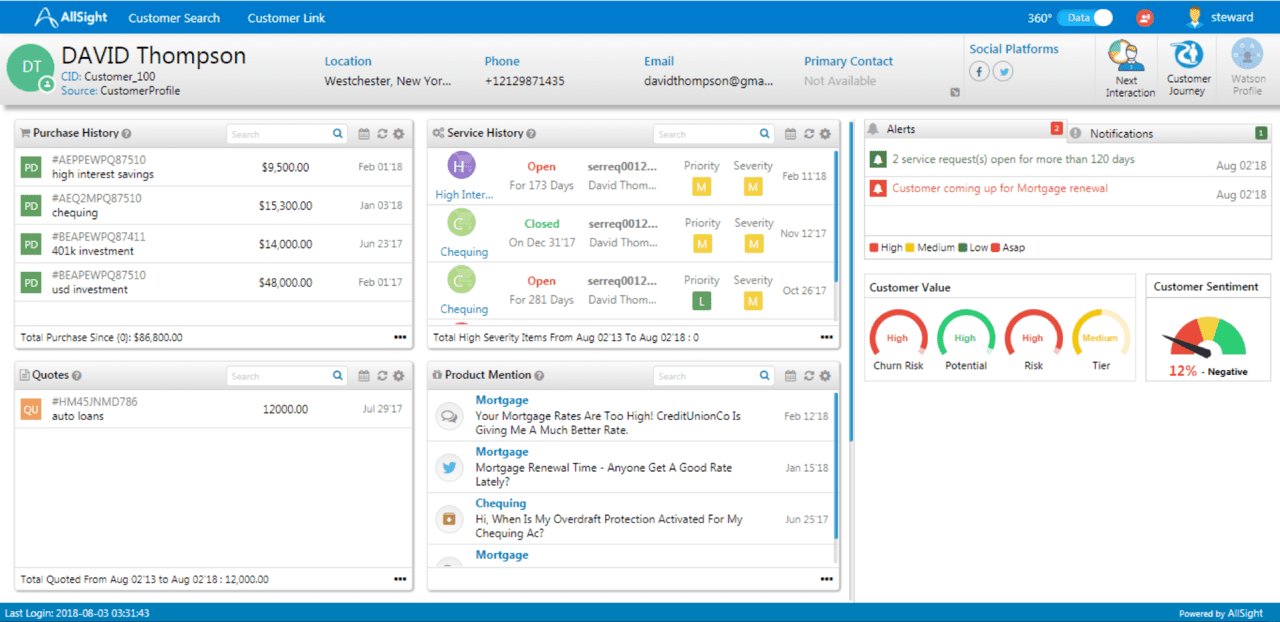 2
Accenture Insights Platform
Accenture insights platform is a complete integrated suite of software designed to solve business problems and allows you to control your business in an illuminating way. Accenture insights platform uses market leading tools to solve business problems. The Accenture insights platform comes with a suite of analytics app that are pre-built which support a wide range of business organizations and industries functions. Organizations with specific needs are sorted out through Accenture's insight platform custom apps. Accenture insights platform has build its apps making sure they are flexible, agile and tailored. The analytics apps from Accenture insights platform completes all process…
Overview
• Apps
• Analytics accelerators
• Platform
• Algorithms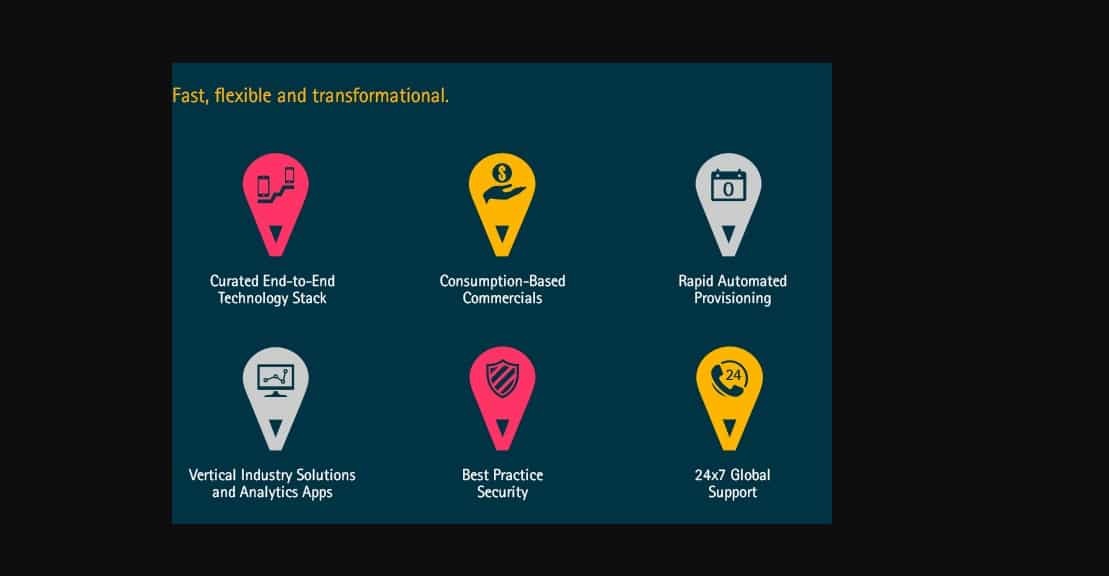 3
Verint Systems
Verint is a global leader in Actionable Intelligence solutions.With Verint solutions and value-added services, organizations of all sizes and across many industries can make more timely and effective decisions. Many organizations use Verint solutions to improve enterprise performance and make the world a safer place. Verint's vision is to create A Smarter World with Actionable Intelligence. Actionable Intelligence solutions of Verint help organizations address three important challenges: Customer Engagement Optimization; Security Intelligence; and Fraud, Risk and Compliance. Verint helps the customers to capture large amounts of information from numerous data types and sources, use analytics to glean insights from the…
Overview
•Effective decisions
•Improve enterprise performance
•Strategic consulting
•Fraud solutions
•Implementation services
•Customer Engagement Optimization
•Cyber Intelligence
•Risk and Compliance solutions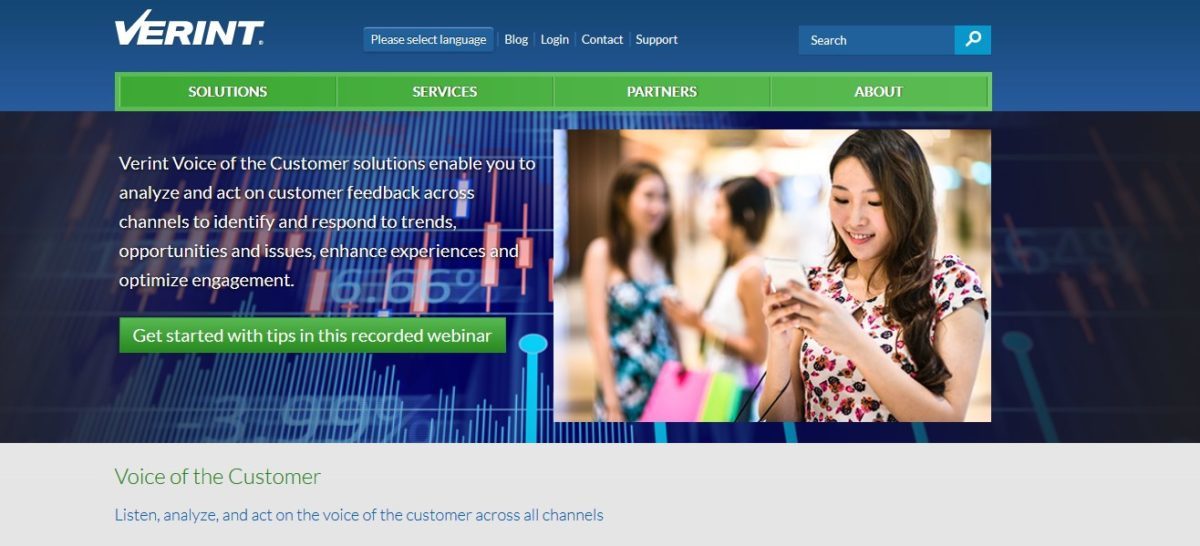 4
Janrain
Janrain offers a lot of functions to improve the user experience on various types of sites as well as to gather customer data, build richer user profiles and improve the user experience. With Janrain's social login tools your users can log in to a site using the login details from their existing social profiles. Janrain offers single sing-on and sign-off for all of the sites in your ecosystem. Janrain contains multiple useful features, such as: social login, full time support for 30+ social networks, customizable interface, collect rich customer profile data, customizable registration & data collection forms, real-time form field…
Overview
•Email confirmation and password reset workflows.
•Customer profile pages.
•Segment and update customer profiles.
•Customer comments.
•Social activity feed.
•Live chat with customers.
•Marketing application integration.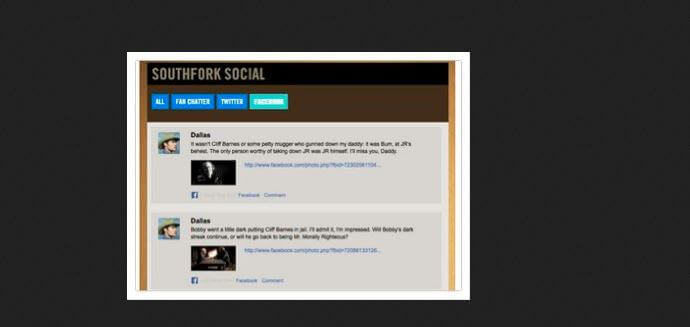 5
DataSift
The DataSift platform provides access to real-time and historical social data as well as the ability to aggregate, filter and extract insights from popular social networks (Facebook, Google+, Instagram ) and many other sources. DataSift launched VEDO, a new core processing engine that makes it possible for DataSift users to utilize machine learning so that social data can be automatically sorted based on meaning and context. It has demographic data and trend detection that lets the filter in (or out) data that is part of any current trend (current, hourly, weekly + by location). Facebook topic data allows marketers to…
Overview
• Largest social data set
• Smarter data
• Relevant data
• Most extensive Human Data sources
• Most advanced processing
• Most tailored delivery methods

6
IBM Predictive Customer Intelligence
IBM predictive customer intelligence makes customer engagements relevant, personalized and consistent by developing behavior based customer profiles and segments. The IBM predictive customer intelligence therefore processes and produce personalized offers that are executed through engagement systems. The predictive customer intelligence from IBM executes the engagement system by real time scoring, decision management and integration through the Omni- channel which allows you to have a relevant, consistent and steady engagement of the customer. The customer analytics are predictive and the beginning step to be taken by IBM predictive customer intelligence is getting to know your customers. The predictive customer intelligence enables…
Overview
• Analytics for all channels
• Tightly integrated platform
• Sophisticated modeling
• Real time recommendations
IBM Predictive Customer Intelligence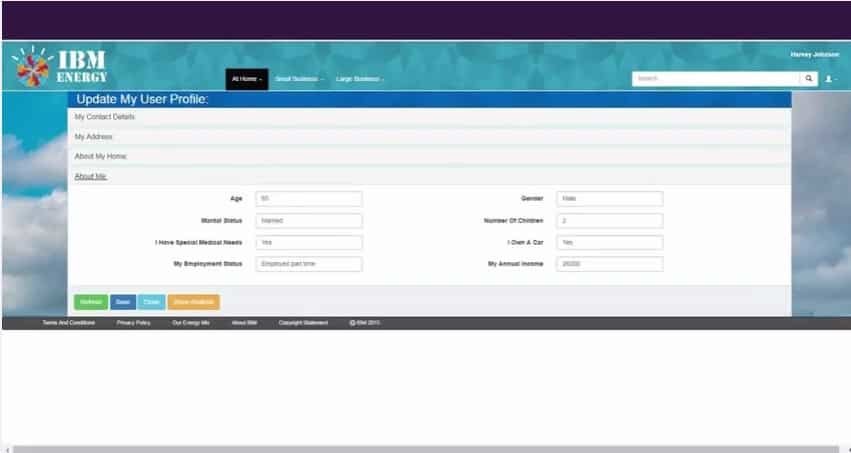 7
Oracle Data Cloud
Oracle data cloud is a complete integrated cloud which offers services across software as a service, platform as a service and infrastructure as a service. Oracle data cloud simply helps organizations increase business agility. Through Oracle third party data audiences businesses have insightful and actionable ways to reach consumers across all their devices and channels. Oracle third party enables businesses make deeper and meaningful connections to their audiences. Oracle data cloud increases customer experience by combining the best prebuilt and custom online and offline data solutions. Oracle data cloud audiences facilitates understanding of how consumers in the CRM interact across…
Overview
• Third party data audiences
• OnRamp data onboarding
• Campaign measurements and insights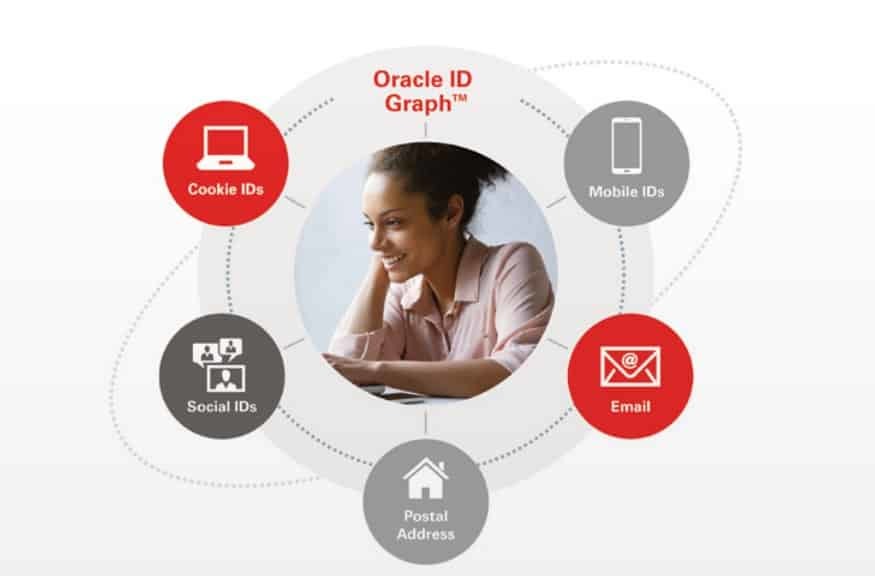 8
SAS Customer Intelligence
Change the customer experience - Orchestrate individualized, contextual communications that your customers will find relevant, satisfying and valuable. Our complete digital marketing hub gives ideas that are fueled by data from every touch point and databases. Stimulated by powerful, easy-to-use stats. And amplified of our organization by customer-centric processes. Create valued customer experience - delivered to customers in their instant of need. And take care of marketing programs from commence to finish with the only marketing functions solution guaranteed by great predictive stats and complete data management capabilities. With SAS, you can: Get programs to market faster. Streamline marketing processes,…
Overview
•Open data model
•Dynamic data collection
•Post-data-collection contextualization
•Anonymous behavior capture
•Predictive models, forecasting and goal-seeking routines
•Dynamic content placement
•Digital asset management
•Part of the SAS® Customer Intelligence suite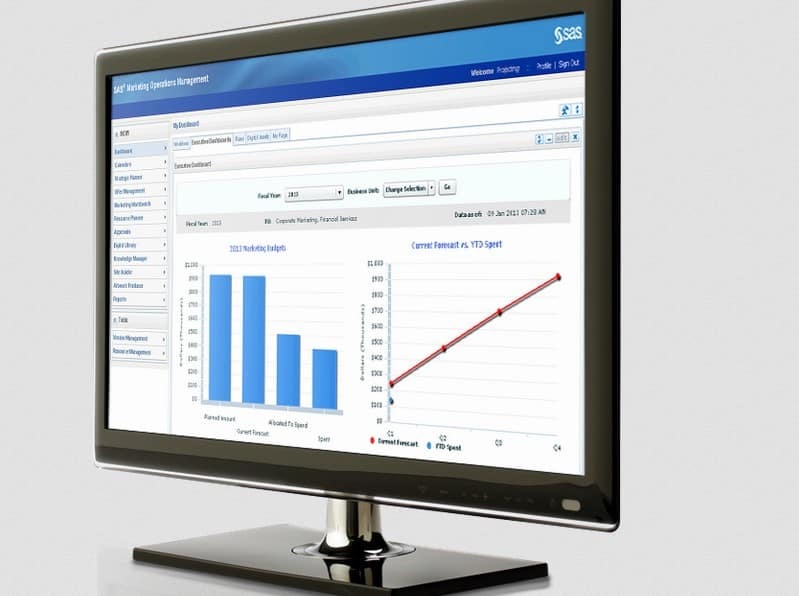 9
Selligent
Selligent increases conversions and enhances engagement for mid-market to enterprise B2C marketers, helping companies to create a powerful, contextual feedback loop with their consumers. Featuring enterprise-strength performance, Selligent's natively integrated technology bridges the gap between insight and engagement with industry-leading solutions for data management, campaign orchestration, and audience analytics. Selligent is a software solution for marketers. Some of the main products of Selligent are open architecture integration, campaign management, behavioral retargeting, universal consumer profile, contextual personalization and optimize and measure. The Selligent platform is an omnichannel engagement platform that enables marketing professionals to create, launch, test and optimize cross-channel campaigns.…
Overview
• Universal consumer profile
• Contextual personalization
• Behavioral targeting
• Campaign management
• Optimize and measure
• Open architecture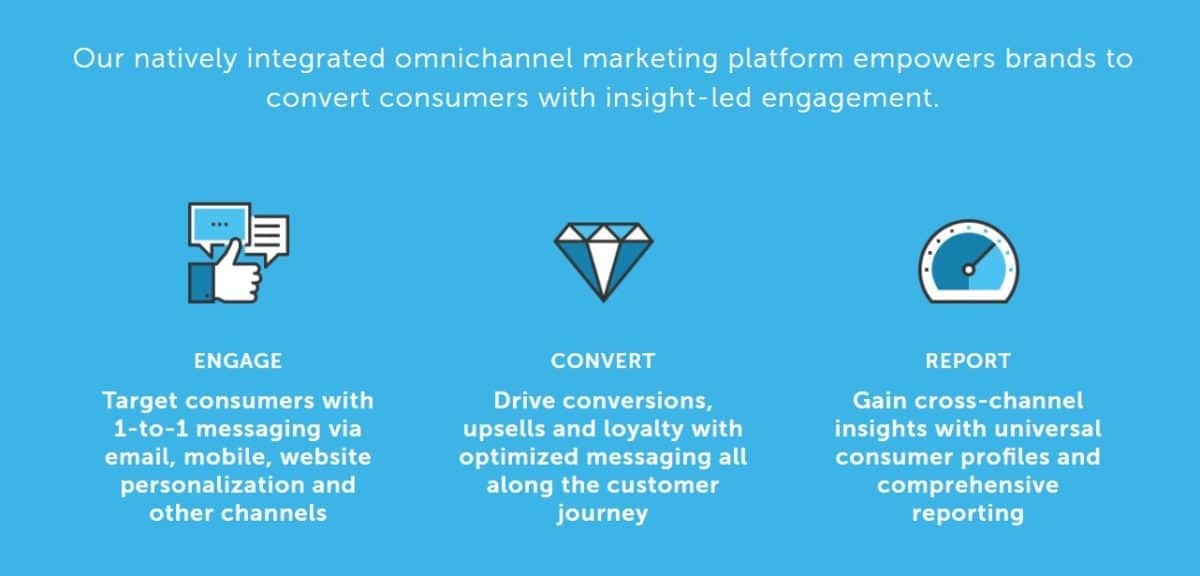 10
Vision Critical
Vision Critical provides a cloud-based customer intelligence platform that allows companies to build engaged, secure communities of customers they can use continuously, across the enterprise, for ongoing, real-time feedback and insight. Designed for today's always-on, social and mobile savvy customer, Vision Critical's technology helps large, customer-centric enterprises discover what their customers want so they can deliver what they need. Unlike traditional customer research, which is slow, expensive and gathers dust on a shelf, Vision Critical's customer intelligence platform replaces static data and cumbersome reports with real-time actionable customer intelligence that companies need to build better products, deliver better services and…
Overview
•Build Communities and Engage Members
•Advanced recruitment and engagement tools
•Progressive profiling of community members
•Deep audience segmentation
•Enhanced mobile app experience
•Target and Run Activities
•Real-time community engagement metrics
•Advanced search functionality
•Data visualization with Analysis Beta
•Multilingual, global support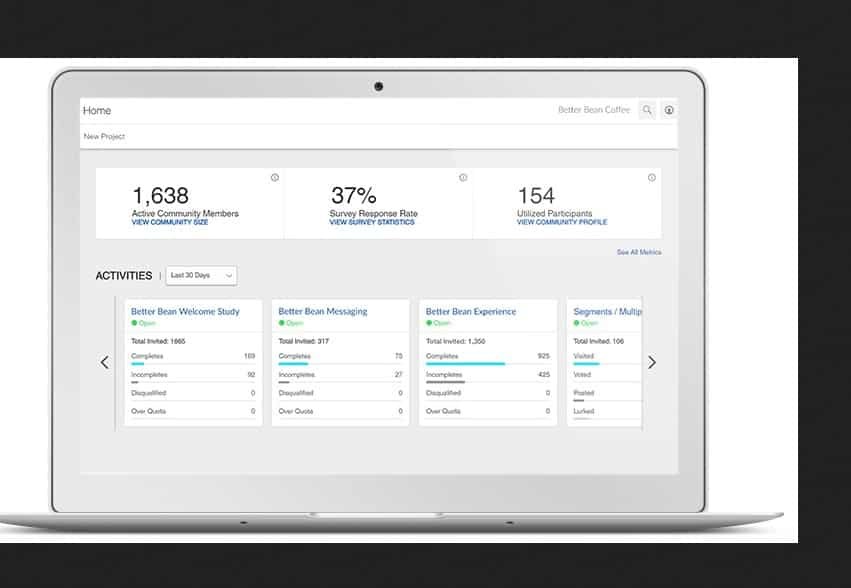 11
TrustSphere
TrustSphere is a widely recognized market leader in Relationship Analytics that is helping organizations leverage their collective relationship network. It offers three main products: TrustVault, TrustView and LinksWithin. TrustVault is a proprietary Relationship Analytics Platform that ingests communications logs, analyzes their data and outputs actionable insights by forming the enterprise's 'Social Graph'. The graph can be utilized by multiple stakeholders within the organization. The resulting insights enable organizations to provide smarter management over sales activities, increase efficiency in internal investigations, as well as develop their most valuable assets – the people. TrustView is a visualization and reporting application that ingests…
Overview
•Big Data and Social Network Analytics
•Privacy, Security and Scalability
•Integrations
•Relationship Visualizations
•Relationship Reporting
•Harnessing an Organization's Social Network
•Leveraging Relationships that Already Exist
•Multi-Application Embedded Capabilities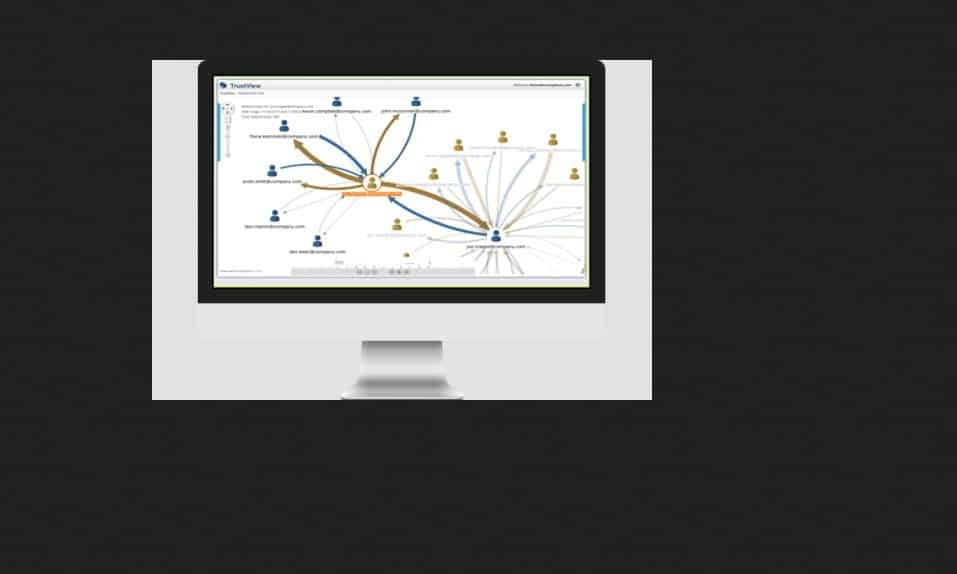 12
Umbel
Umbel is a data management platform that enables organizations engages and understand their audiences or fans. The platform allows you to collect and act on real-time data, understand fans and sell more tickets. Umbel enables personalizing and deepening engagements with your audiences at every point of interaction. The first step in managing your platform is growing your fan base. Umbel shades light to your unknown fans and brings your customers into focus. While growing your fan base, Umbel collects rich data from numerous channels such as mobile, check-in, social and more. The second step in managing your platform is getting…
Overview
• Grow your fan base
• Know your audience
• Reach fans and drive revenue
• Manage and unite data