ToolsGroup SO99+ supply chain planning with SAP ERP running on SAP HANA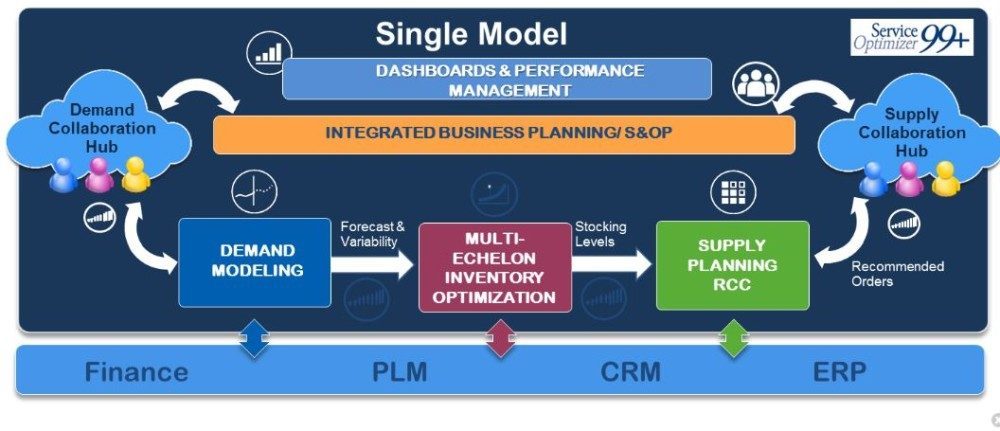 ToolsGroup SO99+ version 7.5 supply chain planning and optimization software has achieved SAP-certified integration with the SAP ERP 6.0 application running on the SAP HANA platform. The integration is immediately available from ToolsGroup via a module called SO99+ Connector to SAP ERP.
The connector enables users to perform high-frequency replanning and supply chain optimization using ToolsGroup SO99+ version 7.5 software and real-time data available from SAP ERP 6.0 running on SAP HANA. ToolsGroup's "single model" architecture integrates with SAP ERP to unite end-to-end processes via a data flow that minimizes latency and optimizes critical resources.
ToolsGroup SO99+ software provides core demand forecasting, fulfillment and replenishment capabilities along with advanced processes like demand sensing, multi-echelon inventory optimization, trade promotion optimization and new product demand modeling.
According to ToolsGroup CEO Joseph Shamir, "As supply chains merge with the Internet of Things (IoT), big data will be everywhere. This will create exceptional visibility, but also require unprecedented granularity and scalability. This new, interoperable solution is ideal for this growing complexity in demand behavior and extended supply chains."
ToolsGroup is a global provider of "Powerfully Simple" supply chain planning and demand analytics software. Our customers overcome volatile demand and challenging supply chains to generate accurate forecasts and outstanding customer service levels with less global inventory. ToolsGroup's solutions span key supply chain planning areas such as demand forecasting and collaboration, sales and operations planning (S&OP), demand sensing, promotion forecasting and multi-echelon inventory optimization (MEIO).