Review
Think Enterprise Data Miner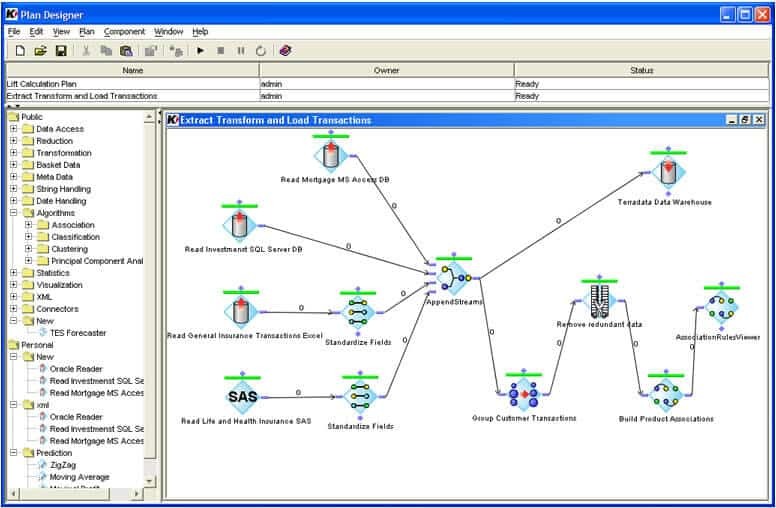 Overview
Think Enterprise Data Miner is a fully integrated Business Analysis Automation platform incorporating knowledge discovery and data mining techniques designed to provide business users with intelligent analysis capabilities
Big Data Streaming Analytics
Small (<50 employees), Medium (50 to 1000 employees), Enterprise (>1001 employees)
Think Enterprise Data Miner offers a unique solution for complex business problems when it comes to managing data and understanding how analytics can help provide solution for strong decision makings. Its data mining techniques and knowledge discovery is the key for enterprises to work on their connections that needs huge amount of information in order to establish customer relations and better plans for the future. This information is gathered from various sources and is streamed real time for queries.
Think Enterprise Data Miner's predictive intelligence is provided to all its users to be able to accurately utilize them to gain quality insights that the business can use effectively. And since Think Enterprise Data Miner can process a huge amount of information and delivers real time responses, it can eliminate risks and possible threats that may affect the organization if not discovered right away.
Gaining a respectable customer relationship is what most organizations aim for. With effective knowledge discovery and data mining techniques, a company will increase their value and be able to identify what their customers are expecting as well as their buying patterns or behaviors.Think Enterprise Data Miner is on open component API which allows modified components and algorithms to be carried over to directly to Think EDM and be able to utilize with ease. It uses standards such as PMML, HTML, XML and ODBC/JDBC. Assign tasks to different teams or people to work on specific jobs according to their expertise through the dashboard as Think Enterprise Data Miner allows multi user to access the program for effective management.