Review
Task Pigeon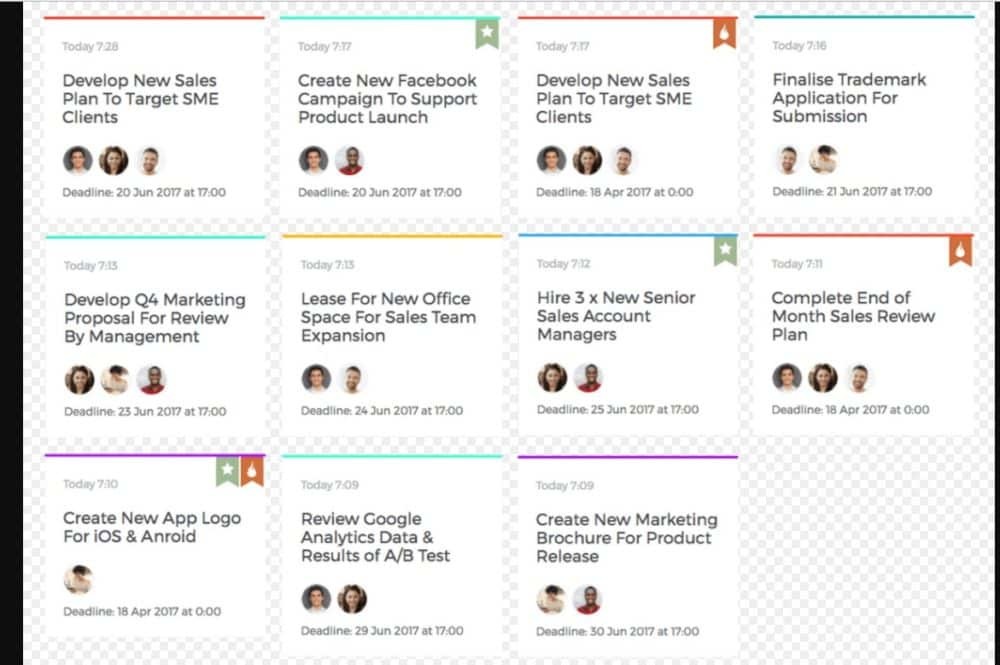 Overview
Task Pigeon is task management software built for teams both big and small. Create, assign and manage tasks that you and your team work on each day.
• Flexible Contracts Available
• Unlimited Tasks & Categories
• No Limit Team Members
• Guest Users/View Only Mode)
• Up to 250mb Attachments
• Forever Free – free for up to 5 users
• Premium / Business - $9 per user / month
• Enterprise - $15 per user / month (Coming Soon)
Small (<50 employees), Medium (50 to 1000 Enterprise (>1001 employees)
What is best?
• Upload from Dropbox
• Upload from Google Drive
• Recurring Tasks (Via Zapier)
• Integrate with 750+ Apps (Via Zapier)
• Create New Tasks Via Email (Via Zapier)
• Admin Control Panel
• Manager View Mode
What are the benefits?
• Restrict Member Invites
• Priority Email Support
• Single Sign-on
• Two Factor Authentication
• Personalized On-Boarding Assistance
• Dedicated Account Manager
• User Audit Reports
Task Pigeon is a straight forward task management tool for teams who want to get things done. It allow user to track, manage and collaborate on their team's everyday tasks with ease. Thousands of customers trust Task Pigeon to manage their team's tasks every day.
Task Pigeon allows users to get everyone in their team on the same page. With Task Pigeon users can quickly and easily assign tasks, manage who is working on what, when, and collaborate with built in chat.
Task Pigeon can be used in various fields such as marketing, sales, human resources, customer service, operations, and management. Task Pigeon helps marketing teams to collaborate on content marketing, PPC marketing and SEO campaigns. Task Pigeon sales teams to manage their pipeline, track sales from prospecting to close and monitor opportunities.
Task Pigeon makes it easy for HR teams to manage tasks from recruitment to employee on-boarding. Task Pigeon helps to manage the flood of tasks that flows to the customer service team. It also helps customer service teams to track inbound enquiries and coordinate response.
Task Pigeon enables operations team to manage tasks at a global and granular level. Also, Task Pigeon allows management teams to be both flexible and versatile to meet the demands of the organization and its employees.
Task Pigeon integrates with 750+ other Apps such as Slack, Gmail, Google Docs, and Mailchimp. Task Pigeon features include up to 250mb attachments, upload from dropbox, upload from google drive, admin control panel, manager view mode, single sign-on, two factor authentications, personalized on-boarding assistance, dedicated account manager, and user audit reports.
You may like to read: Free & Top Task Management Software, Top Retail Task Management Software and How to Select the Best Task Management Software for Your Business