Tableau Mobile Available for Android Smartphone Platform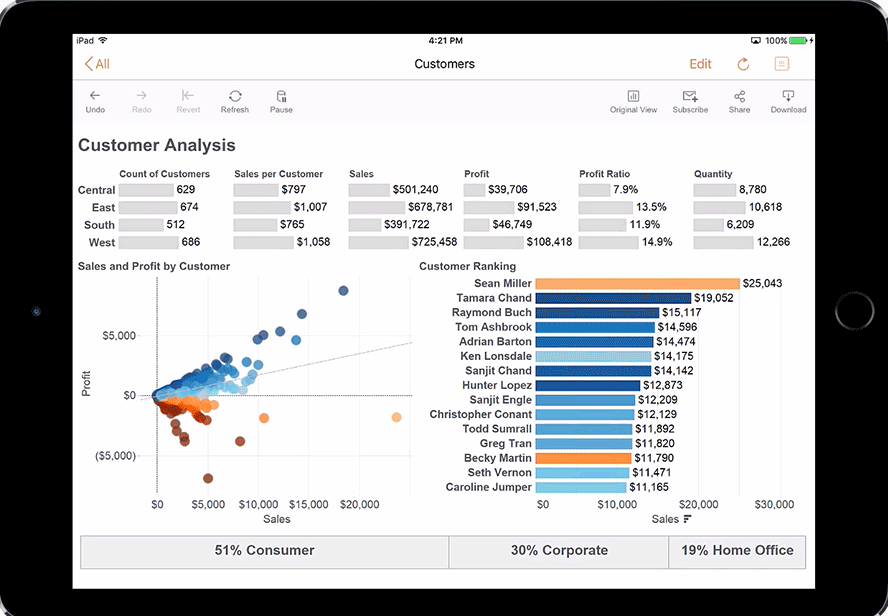 Tableau Software announced that it has launched Tableau Mobile for Android phones. This is another step in making data a seamless part of life for every business user. Tableau has offered fast, native mobile apps for Apple's iPhone and iPad and Android tablets, and is now available for people around the world who use phones with Google's mobile operating system.
"Our customers are out in the world making decisions, and they need their data where they are," said Dave Story, Vice President of Product Development at Tableau. "We're thrilled to bring Tableau Mobile to the tremendous number of people around the world who use Android smartphones."
Tableau Mobile is the fastest way and most delightful way to stay on top of data from anywhere. People can go from questions to answers in just a few taps. Fluid navigation lets Tableau customers select, filter and drill down into their data with controls that are automatically optimized for touch.
Features include Search and browse to find vizzes and dashboards, Interact with data to understand relationships and Connect securely to Tableau Online or Tableau Server.