Tableau Dashboards online for Galapagos tourism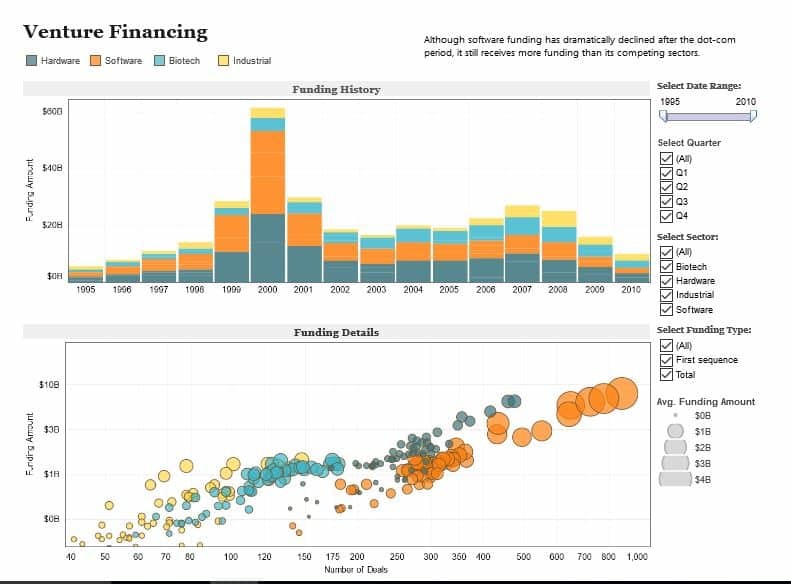 Tableau Dashboards online for Galapagos tourism : Observatorio de Turismo Galapagos is using its visual analytics to identify where and when 220,000 tourists are visiting each year, and displaying interactive Tableau dashboards on their website for visitors to use in planning their trips. Information used in the dashboards includes the season and dates that are most popular for visitors, the number of visitors at each site in the Galapagos and what countries or regions tourists are visiting from. All of this data allows the tourism bureau to make informed decisions around tourism planning.
"The amount of data used in the hospitality and travel space is overwhelming, from airline, hotel and cruising data to data from wildlife park services," said Juan Carlos Izurieta, general coordinator for the Observatorio de Turismo de Galapagos. "Tableau helps us mine through all of that data to make informed decisions about travel in the Galapagos including what information to share, and when, with decision makers and potential visitors."
Before Tableau, the Observatorio de Turismo Galapagos was inputting data they collected from various sources such as regional hotels, cruises and national parks by hand, which took a lot of time to digest and uncover important findings.
"We initially started creating dashboards to help compare the types of tourists that come to the Galapagos so we could promote and plan accordingly," said Juan Carlos Izurieta "Once we posted our dashboards to our website for everyone to see and interact with, it supported decision makers to integrate crucial data to their planning and also helped tourists feel comfortable making travel decisions about their visit."
Observatorio de Turismo de Galapagos collects the data used in their dashboards from tourist surveys and administrative records taken before and after their trips outlining details including the duration of their stay, what country or state they are from, and where they plan to visit while in the Galapagos. Information regarding tourism services providers also is collected and processed using Tableau.
The Tourism Observatory is a platform for research and monitoring of the tourism dynamic in the islands. Implemented in June 2011, it is supported by an interagency group and it has generated to date information and establish indicators to analyze trends in tourism demand and supply, as well as social and environmental pressures around tourism in the Galapagos. The generated information supports decision-making processes for the proper management of Galapagos, the development of sustainable tourism and the development of marketing strategies.