Review
SynGro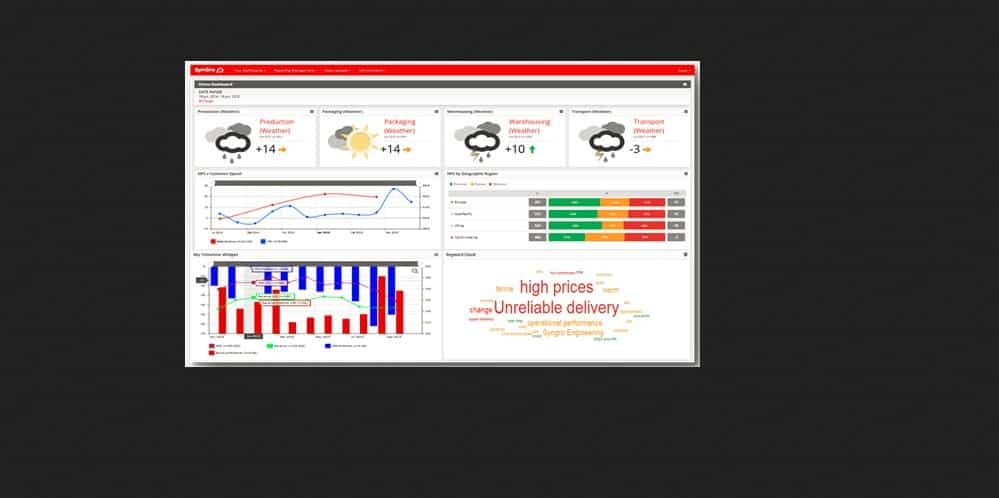 Overview
SynGro Eye customer intelligence platform gives you a single, financially accountable view of all your customer-related information, and facilitates action.SynGro Eye empowers enterprises with the customer insight they need to drive profitable action by integrating feedback with financial, operational, and CRM data
Customer Experience Software
•Eliminate customer information data silos
•Integrate CX data with other organisational data
•Business users customise their own reports
•Drive action and manage performance
Small (<50 employees), Medium (50 to 1000 Enterprise (>1000 employees)
What is best?
•Eliminate customer information data silos
•Integrate CX data with other organisational data
•Business users customise their own reports
•Drive action and manage performance
SynGro is a leading Customer Experience technology company. SynGro is a customer intelligence platform that consolidates Omni-channel customer data for self-service reporting, analytics, and action driving. It enables business professionals to grow customer retention rates and increase lifetime value. SynGro provides next generation Customer Experience reporting software to empower enterprises with the customer insight they need to drive profitable action and manage operational performance. SynGro's clients are capable to collect and act on customer insight from more than 80 countries and in 30 different languages. SynGro enables business professionals to create business reports and dashboards from Omni channel customer information. Use integrated analytics to make informed business decisions. Facilitate action, manage performance, and improve profitability of business. Get a single, financially accountable view of all customer-related information. Syngro increases customer retention and lifetime value.Syngro Identifies areas of customer dissatisfaction, trends, and those customers at risk of churn. Syngro mobilise employees and facilitate closed loop action .SynGro eye manage operational performances. SynGro helps business owners and decision makers to make right business decisionsSynGro lets business managers assign roles, track performance .SynGro make actions visible and people accountable. SynGro provides context to customer feedback by overlaying sales, CRM, and operational information for insightful decision making and to see the potential cost of customer churn SynGro enables users of any job function create the insight that is most relevant to them. SynGro enable business professionals to make their programme succeeds with world class CX management.