Syncron Platform Release Aims to Increase Productivity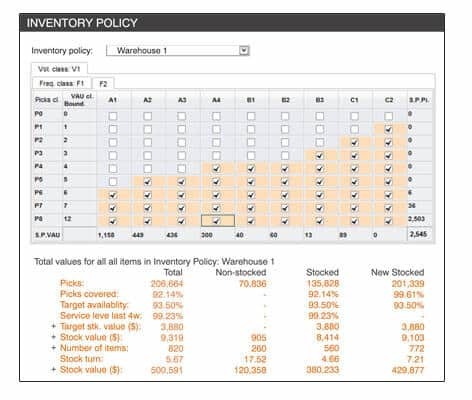 Syncron announced the release of its Business Process Platform 15.2 with new features and enhancements designed to increase productivity. The updated platform is the foundation for all of the company's software products. Therefore, every Syncron client will benefit from the improvements. Syncron's solutions include inventory management, price management and master data management.
The most noticeable update in this release is the introduction of a fluid web layout. "The ability of our software to adjust to a user's browser resolution is of enormous help to our clients, especially in today's digital age," said Tomasz Urbanski, head of development at Syncron. "Now, whether they jump from desktop computer to iPad or mobile phone, our clients will be able to easily navigate the software from any device because the screen space it offers will always be used in the most efficient way."
Dashboards are also more configurable and can be customized by each user to include multiple widgets. These widgets access various reports in the system and even allow the user to filter the report without changing its origin. This means each user can create a customized, at-a-glance view of the most important information he or she needs throughout the day.
Creating new reports and updating existing ones has become more convenient as well. A tree selection component will make it simple to browse and select various elements in a hierarchical tree during the filtering process to make sure the user gets only the most useful information.
Time zones can now be specified for when reports are scheduled to run, which supports planning job executions using time triggers in specific dealer time zones. This will reduce possible errors caused by users recalculating time on their own. And when running reports, head and tail data ranges have been added, making it possible to limit the data set requested to a specified number of first/last elements from a dimension on a chosen level. This helps the user to quickly view important portions of the overall results, such as the most recent five years of pricing information.
On-premises customers who keep up with their own databases will notice additional improvements. New scheduler resilience features automatically attempt to reconnect to the database when connectivity problems arise due to networking issues, maintenance windows or system shutdowns. This will save time and reduce the amount of manual work necessary to get back to business as usual after a system restart.
"This is important because many background jobs are scheduled within the application," said Urbanski. "If the database cannot be reached when a job is due to run, the execution will be withheld until the database comes online again without manual intervention."
Incoming messages will also be processed more effectively for on-premises customers. An improved polling interface uses thread pools, allowing patterns to be bigger and more sophisticated when needed. And, it will queue the processing of messages in groups of size equal to a limit specified by the client. This will guarantee good application performance, even during heavy-load periods.
Syncron is committed to providing the best aftermarket service parts software and services in the world. Four major releases of the Business Process Platform are scheduled each year in order to ensure that clients are able to collect and analyze the data required to minimize risk and increase profits.