Synaptive Medical Selects Omnify Software for Product Lifecycle Management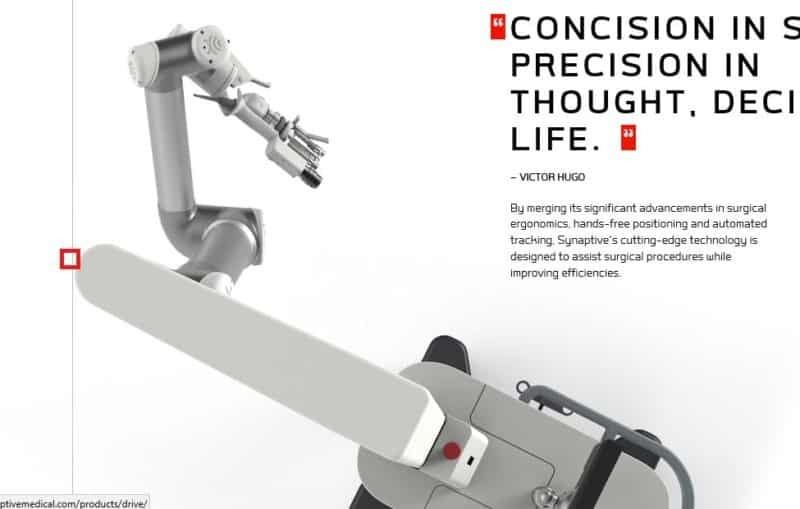 Synaptive Medical Selects Omnify Software for Product Lifecycle Management : Omnify Software, a leading provider of web-based Product Lifecycle Management (PLM) software for discrete manufacturers, announces that Synaptive Medical, a developer of neurosurgical technologies, selected Empower PLM to implement an electronic, integrated product development process with the flexibility, visibility, control, and regulatory compliance required for a growing medical device company. Synaptive has gone through an exceptionally aggressive growth rate in response to market demand. Along with resource growth, Synaptive has gone through complete design, development, and transfer to manufacturing iterations for a number of medical device products. As the company grew in both personnel and products, it was obvious that the existing mixed paper and software solution for product development processes was inadequate.
"Initially we looked for an ERP system that could 'do it all' to address our needs but found that such a product didn't exist," stated Arie Henkin, Quality Systems Lead at Synaptive Medical. A recommendation from an ERP vendor prompted Synaptive Medical to investigate Omnify Software as a solution that can integrate well with ERP and meet their requirements. "We evaluated Omnify along with four other solutions and based on ease of integration, ease of configuration, feature list, and price, we chose Omnify Empower," added Mr. Henkin.
Omnify Software offers both on-premises and hosted deployment options. As a small company, with limited IT resources, Synaptive chose to deploy the system in a hosted environment. Implementation and company-wide training was completed by a Synaptive team of two in less than three months. Omnify Empower is integrated into the daily life of employees at Synaptive Medical; whether raising a nonconformance in production, creating a change order in engineering, or opening a corrective action in quality, employees know that they can find all product-related information in Omnify Empower.
"Being a start-up in the competitive medical device industry requires meticulous management of data for product quality, compliance and product safety," stated David Solimini, Vice President of Sales for Omnify Software. "Our web-based solutions make PLM accessible for progressive start-ups like Synaptive Medical so that they can create tightly integrated and controlled business processes to maintain growth and a competitive advantage."
Omnify Software, the leading provider of business-ready Product Lifecycle Management (PLM) solutions for discrete manufacturers, helps OEMs shorten development cycles, accelerate product innovation and improve bottom-line profitability. Omnify's commitment to customer success has resulted in a unique solution that is quick to implement, easy to use, and provides an open integration platform.