Review
Sugar CRM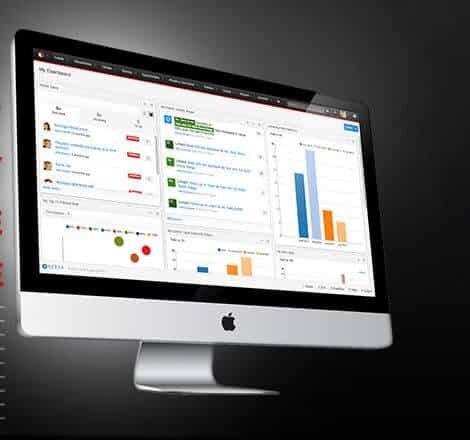 Overview
Sugar offers the broadest range of deployment options for on-premise and cloud, and is the industry's most highly customizable CRM platform based on open technologies.
•Cloud or on-premise deployment
•Revenue Line Item Level Opportunity Tracking Forecasting
•Product Level Quotes
•Advanced Workflow
•Role-based Views
• Customization and Configuration
• Teams, Roles and Security
• Case Management and Bug Tracking
•Sugar Professional $40 user/month billed annually *
•Sugar Enterprise $65 user/month billed annually **
•Sugar Ultimate $150 user/month billed annually
Small (<50 employees), Medium (50 to 1000 Enterprise (>1000 employees)
Online Support, Phone Support, FAQ Knowledge base, Video Tutorials
What is best?
•Sales automation and forecasting
•Marketing lead management
•Support automation
•Call center automation
•Reporting & Dashboards
•SugarCRM Mobile
What are the benefits?
• Self-Service Portal
• Knowledge Base
• Lead Management
• Activity streams
• Social CRM
• Search, Filtering, Tagging
Sugar CRM helps in improving customer relationships. It is a Saas(software as a service) product. Sugar provides both mobile and social crm to its consumers. Sugar provides crm software in four editions: Sugar Enterprise, Sugar Professional, Sugar Ultimate and Sugar Corporate. Each of these services is provided by the same code tree. The products run on LAMP stacks and on PHP-capable platforms like windows or solaris.
Sugar is used to automate and customize customer service and marketing processes. Sugar has revolutionized the typical CRM solutions, which users find too bothersome, by making the user interface more friendly and personalized to individual needs.
Sugar provides individual to individual i2i communication between clients and workers thus improving the customer experience. It provides access to data on all mobile devices and helps in making complex workflows across offices easier. Sugar uses Oracle and DB2 as alternate databases. It provides full engagement with customer by making customer information readily available. Sugar is based on cloud so it can be accessed through both private and public cloud or even through one of Sugar's crm partners.
It can easily be integrated with various business applications and data sites. It includes code which helps in keeping information secure and also provides full source code access to users. The software contains no hidden fees and is cheap and affordable. The long term use is also less expensive as customization and integration does not require complex tools. The installation process is also very easy and no IT help is required.
You may like to read: Free, Open Source and Top Customer Relationship Management (CRM) Software, How to Select the Best Customer Relationship Management Software for Your Business and Steps for a Successful Small Business CRM Implementation