Review
Stytch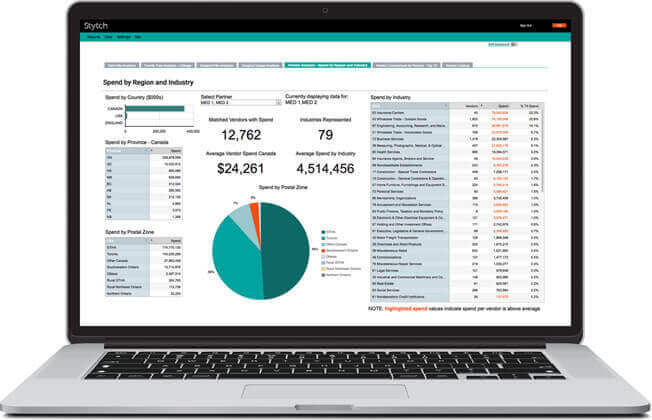 Overview
Stytch self-service data preparation tools allow analysts to connect and blend data from anywhere.
Business Intelligence Software
•Data preparation to dashboards.
•Fast, accurate data blending.
•Smart, reusable data modeling.
•Data discovery & reporting.
•Fast, interactive dashboards.
•Data-driven teams.
•Starter $199/mo
•Business $499/mo
Small (<50 employees), Medium (50 to 1000 employees), Enterprise (>1001 employees)
What is best?
•Data preparation to dashboards.
•Fast, accurate data blending.
•Smart, reusable data modeling.
Stytch is a data analytics platform that provides business teams with everything they need to get more insights, faster—from data to dashboards. Stytch empowers business analysts to easily blend and model their data, providing the foundation for better quality data discovery and reporting across the enterprise. Stytch is unique.
It provides the fastest way to prepare, explore and share your data to get the most business insights. It is the only end-to-end data analytics platform connected to the world's largest business database from Dun & Bradstreet, so the user can accurately match, cleanse and blend data along the way. Stytch data models are reusable, flexible and easy to build. Its unique data modeling tools make it easy to map data columns to fields so the user can rapidly create multidimensional models that support custom business metrics.
With Stytch, the user can can slice, dice and drill without having to use complicated field names, then simply pick a chart format and add it to the dashboard. Stytch handles the most complex of data relationships without giving you a headache. Enjoy a richer discovery experience and gain new insights with a little help from our advanced data engine. Rapidly explore and understand your data with intuitive data discovery tools provided by Stytch.
Through Stytch, the user can easily distribute reports and dashboards to those that need them, giving business domain experts the power to make game-changing decisions. Through Stytch, share reusable data models with others and help create the foundation for agile, data-driven teams across the organization.
You may like to read: Open Source, Free and Top Dashboard Software and How to Select the Best Dashboard Software for Your Business