Stylerunner selects NetSuite SuiteCommerce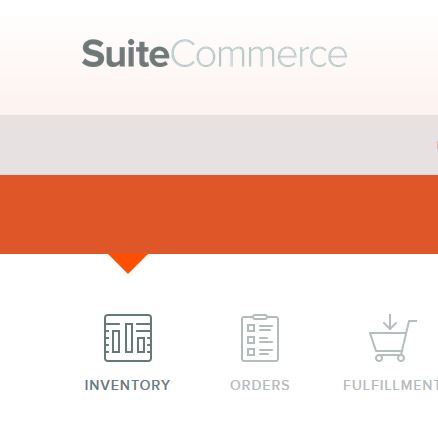 Stylerunner selects NetSuite SuiteCommerce : Stylerunner, the online destination for the world's most-coveted activewear, has selected NetSuite SuiteCommerce to transform its B2C (business-to-consumer) ecommerce and business operations. With NetSuite SuiteCommerce, Stylerunner plans to run its entire business from one unified cloud commerce platform and manage end-to-end business processes including ecommerce, financials, inventory management, order management, marketing, customer service and support.
Stylerunner was founded in Australia in October 2012 to provide a curated collection of coveted activewear for the stylish consumer via its online B2C operations. The company has grown faster than anticipated, quickly moving from 11 brands to almost 50 and shipping to 65 countries. Stylerunner plans to expand globally, developing international distribution centres to improve inventory management and lower shipping expenses. It is also planning to relaunch its StylerunnerMan website in 2015. This exponential growth and the company's imminent international expansion plans meant that Stylerunner needed to find a new platform to support its goals.
Over the past two years, Stylerunner has worked with multiple software systems—including a custom-built ecommerce site, accounting software, third party EDM providers, CRM systems and numerous Excel spreadsheets. While these systems all delivered individually, there was a strong need for a collective solution that could deliver on all of its requirements in one central system. Stylerunner was looking for a solution that allowed future scalability and development without any setbacks or restrictions. NetSuite offers a flexible and scalable solution that allows Stylerunner to build and develop on its business as and when required.
NetSuite SuiteCommerce enables B2C (business-to-consumer) and B2B (business-to-business) merchants, manufacturers, and distributors to seamlessly connect every step of a multi-channel, multi-location business—from ecommerce, POS (point-of-sale) and order management to merchandising, marketing, inventory, financials, and customer support. Featuring an advanced web store that allows the creation of uniquely branded and personalised shopping experiences optimised for multiple devices, SuiteCommerce empowers businesses to run across multiple touchpoints—web, brick-and-mortar stores, mobile—all from a single, unified cloud-based commerce platform that provides unprecedented visibility into your business and customers.
After evaluating a number of software solutions, Stylerunner turned to the NetSuite cloud. Replacing four software systems and numerous Excel spreadsheets, Stylerunner plans to run its mission-critical business processes, including B2C ecommerce, financials, CRM, marketing, order management, inventory management, warehouse management, shipping and tax reconciliation—all on one single, unified software platform without the need for a big IT team and huge overheads. To further future-proof its business, Stylerunner also plans to rollout multi-currency, multi-language, and multi-retail websites. All these mission-critical business processes can be streamlined within NetSuite's unified, omnichannel commerce platform. This modernisation effort can allow the company to gain the agility, scalability and flexibility to grow and expand businesses globally, while having a real-time, 360-degree view of its customer, delivering a seamless omnichannel customer experience globally and improving business efficiency.
NetSuite SuiteCommerce provides with the following key features and benefits:
• Seamless ecommerce solution – NetSuite SuiteCommerce can enable Stylerunner to unite every step of its soon-to-be multi-location business from ecommerce to order management to marketing, merchandising, inventory, warehousing, financials, tax and support.
• Real-time business intelligence and analytics – NetSuite is expected to replace multiple, disparate systems and laborious, manual data management to ensure data integrity and provide real-time dashboards, reporting, and analysis across all integrated business processes. This can provide Stylerunner with value-added insights and allow the retailer to rapidly identify issues, trends and opportunities to make better informed business decisions and maintain market leadership.
• Engaging brand experience – As an online retailer that promotes positive spirit and cultivation of a healthy lifestyle, the visual design of Stylerunner's ecommerce website is of paramount importance. SuiteCommerce can provide Stylerunner with pixel-perfect design capabilities and unlimited layout control to build the high-quality experience customers have come to expect.
• Multi-currency, multi-language, multi-region support – As Stylerunner launches its localised sites in the U.K., the U.S. and Asia in 2015, NetSuite can enable the company to quickly and easily adjust for local currency, language, taxation and legal compliance.
• Superior order and inventory management – NetSuite SuiteCommerce can enable Stylerunner to more efficiently manage inventory and fulfilment and is expected to reduce order backlogs and carrying costs, improving fulfilment. Integrated with NetSuite, Stylerunner can also use Temando's freight integration module to choose quotes from a selection of over 50 Australian freight providers and can significantly improve and automate its returns process.
• Single customer view – NetSuite CRM can give Stylerunner a 360-degree view of its customers and the ability to micro-segment to drive future marketing initiatives. NetSuite CRM can also support the loyalty rewards programme Stylerunner expects to introduce in 2015, which can provide customers with early access to sales product releases and exclusive offers.