Review
Strategy Companion Analyzer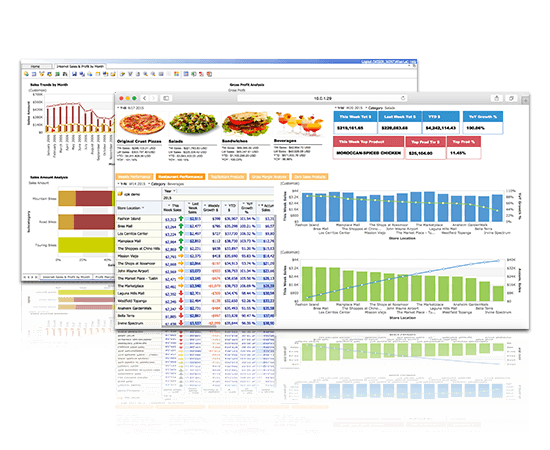 Overview
Analyzer provides a powerful, self-service business intelligence solution that allows managers to explore, visualize, publish, and share actionable insights in minutes.
Business Intelligence Software
•Shares actionable insights in minutes.
•Instant examination of the overall performance.
•Intuitive Design
•Rapid Analytics
•Scalable
•Rapid mobile service
Free Initial trial download Enterprise Custom (depends on what the business needs)
Small (<50 employees), Medium (50 to 1000 employees), Enterprise (>1001 employees)
http://strategycompanion.com/
What is best?
•Shares actionable insights in minutes.
•Instant examination of the overall performance.
•Intuitive Design
•Rapid Analytics
What are the benefits?
•Get insights in an instant with an easy-to- use drag and drop interface.
•Create dynamic reports, dashboards, and visualizations faster than ever.
•Access analytics in the office or on the road with your mobile devices.
Strategy Companion Analyzer gives exclusive decision making power to executives over their data. Complete self-service data analysis capabilities offered by Analyzer, make information more accessible and meaningful.
Analyzer Group Tables' technology allows, executives to ask questions regarding their data in real time and derive important insights on sales' trends, consumer behaviors, forecasting, business models and plenty more. It has an intuitive design that allows instant data insights with an easy to use drag and drop interface along with rapid analytical tools that create dynamic reports, elaborate dashboards and visualizations within a few minutes. It has the mobile feature that allows it to be accessed anywhere and anytime on any sort of mobile device.
It also features quick sharing tools that are supported by the Analyzer's communal functionality. It boasts multiple data sources that connect a multitude of data in order to visualize the complete picture. It also has the ability to grow users and data sets in a way that is consistent and quick.
The business intelligence software developer, Strategy Companion is primarily focused on delivering the best possible analytical solutions regarding data management and organization to the market. Its major aim is to combine the expertise of the industry with technology that is innovative in order to deliver brilliant ground breaking analytical possibilities and solutions to decision makers. It helps to improve the range of the services according to the globally changing scenarios and implement a better functionality to their ways.
You may like to read: Open Source, Free and Top Dashboard Software and How to Select the Best Dashboard Software for Your Business