SThree selects Fairsail HRMS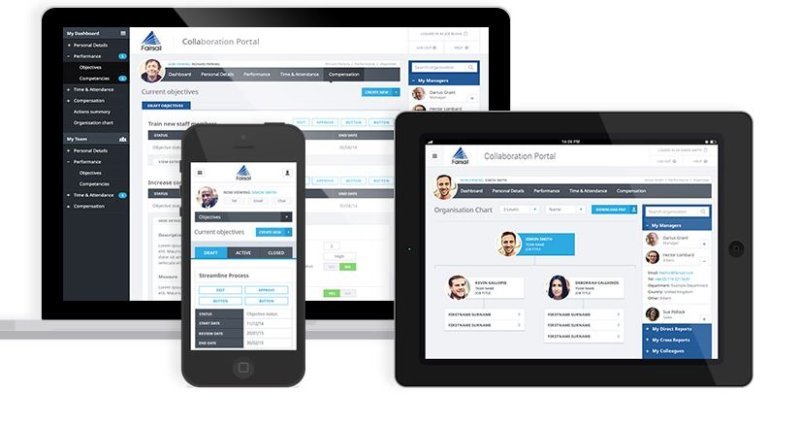 SThree, has selected Fairsail's award-winning cloud HRMS over strong competition to support its HR function as the company implements its multinational growth plan. Facilitating a comprehensive range of HR processes including talent acquisition and talent management, Fairsail's HR software will be gradually implemented through a series of prioritization workshops over the coming year. The system – which will integrate easily with SThree's existing HR methods – is expected to deliver full functionality by 2016.
Providing both permanent and contract specialist staffing services across a range of sectors, SThree currently has presence in Asia, Australia, Europe, Middle East, UK and the Americas. Established in 1986, the company has a workforce encompassing 2,700 people across 41 offices in 15 countries worldwide, and is aiming to drive expansion into new territories and niche markets over the next 12 months.
With significant growth plans, SThree needed a new, flexible software solution that would enable the organization to continue to adapt and change quickly. It wanted to increase workforce productivity while improving retention and decreasing attrition. The company also wanted a system that could deliver actionable workforce insights through integrated reporting, dashboards and analytics, and support strategic, data-driven decision-making while improving operational performance.
After assessing a number of potential providers, including leading enterprise solutions from Workday and SuccessFactors, the SThree team selected Fairsail as its new global system of record and engagement. Citing the agility of the solution as a key factor, SThree chose Fairsail on the basis of its comprehensive, multinational HR suite functionality, its simplicity, and the extensive due diligence demonstrated by Fairsail's team during the evaluation process.
SThree's decision to elect Fairsail was also made easier by the fact its HRMS is hosted on world-leading Salesforce.com – and as an existing Salesforce customer, this presented an opportunity for SThree to extend its platform across all HR related business functions.
Commenting on the new partnership, Lance Fisher, CIO, SThree said: "Two key factors were at play in our decision to choose Fairsail; its HRMS is Salesforce-hosted and therefore complements our existing recruitment partner; and the company obviously aligns with SThree's own strategic move into the cloud. In bringing Fairsail on board, we plan to develop a new talent acquisition system that will support and drive recruitment within our organization, and also enable us to better manage our talent once employees have joined the business. We're confident that we'll see some rapid improvements and ROI in these areas as a result."
"We are delighted that SThree has selected Fairsail above other leading industry players", said Fairsail CEO Adam Hale. "The reasons for our selection by such a strong global brand point to the comprehensiveness and agility of our HRMS for mid-size multinational enterprises. We will work diligently with the SThree team to enable them to achieve their exciting growth objectives, while delivering great experiences across their global workforce".