SpringCM contract management software to integrate with the PROS Cameleon CPQ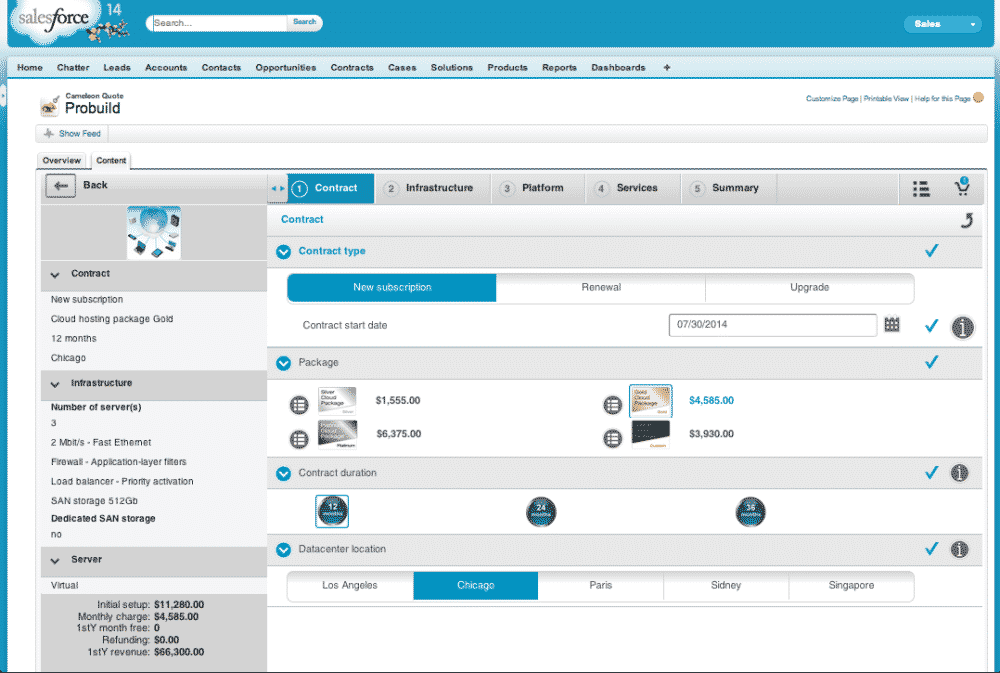 SpringCM contract management software to integrate with the PROS Cameleon CPQ : PROS announced a partnership with SpringCM to integrate the SpringCM contract management software with the PROS Cameleon CPQ (Configure-Price-Quote) solutions. The combination will be designed to provide customers with the only end-to-end opportunity-to-revenue platform – with CPQ, price optimization and contract management – for their CRM environments, such as salesforce.com and Microsoft Dynamics. Together, PROS and SpringCM will streamline the selling process and enable sales teams to increase their win rates, improve profitability and better manage the customer experience through the contract process. Both companies plan to offer the seamlessly integrated solution to their enterprise-class customers.
SpringCM is an award-winning document management platform and the leading provider for salesforce.com customers as the only Salesforce1 certified mobile contract management solution on the AppExchange. With its intuitive capabilities, SpringCM manages contracts and documents that accelerate productivity through the selling and contracting process.
"Every organization is looking for smarter ways to grow their business," said PROS Senior Vice President, Alliances & Partners, Chris Jones. "As companies extend their CRM capabilities to drive revenue growth, faster sales cycles and enhanced margins, they've recognized the value associated with an integrated CPQ, price optimization and contract management solution. We are pleased to welcome SpringCM as our newest partner and look forward to working together to help customers accelerate their performance."
"PROS vision for combining CPQ and pricing with contract lifecycle management directly reflects our vision for providing a holistic approach to productivity, risk and visibility in the latter half of the sales cycle," said SpringCM Founder and CEO Greg Buchholz. "There's no deal until the contract is signed, and we see sales cycles bogged down in laborious exchanges that leave companies weary and frustrated. Together with PROS, our customers will have a streamlined opportunity-to-revenue sales process, enabling sales teams to be more productive and better able to deliver their numbers. For sales teams and their leaders, it doesn't get any better."
SpringCM's contract management platform shortens sales cycles for your direct and indirect sales teams. Through a cloud document management solution that includes true workflow automation and mobile applications, we help customers simplify their contract management while helping them identify potential areas of risk in the process.