Review
SolarWinds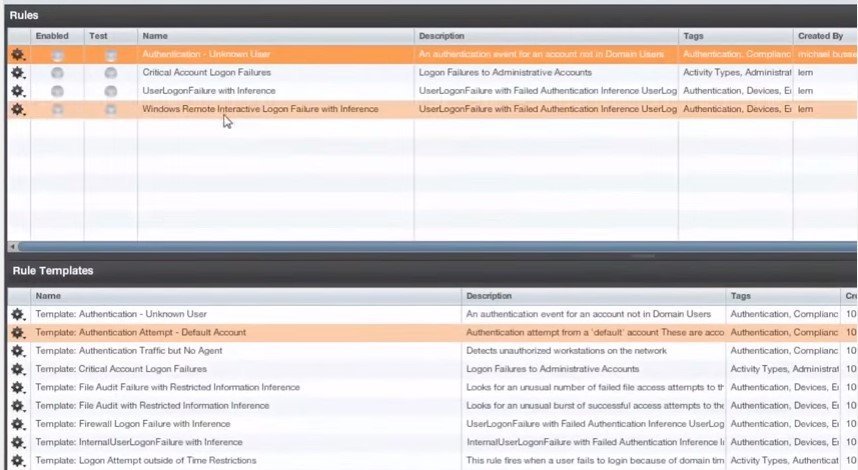 Overview
SolarWinds delivers on this commitment with unexpected simplicity through products that are easy to find, buy, use and maintain while providing the power to address any IT management problem on any scale.
Security Information and Event Management Software
• Fix it now
• Scale to any size
• Access to industry-leading support
• Tools inspired by people just like you
Small (<50 employees), Medium (50 to 1000 Enterprise (>1001 employees)
Easy to deploy SIEM virtual appliance provides real-time, in-memory event correlation, active responses, file integrity monitoring, threat intelligence, and USB device monitoring.Collect log data from the systems, applications, and network devices that you care about using syslog, SNMP traps, or agents. Supported log sources. It provides 11 Products on Network Management; 4 Products on Systems Management; 4 Products on IT Security; 2 Products on Database Management; 4 Products on IT Help Desk and 4 Products on Monitoring Cloud. Users can Solve problem today and decide to buy later. Users can download anything free, deploy and start problem solving in about an hour! Users can also scale to any size whether Smaller business or large enterprise. The products scale with users, where users are, and as users grow. Users can access to industry-leading support and connect with expert Head Geeks™, product managers and over 130,000 IT pros in the robust THWACK® community. Users can further access tools inspired by people through listening to customer feedback lets Solarwinds create powerful, simple-to-use solutions that help to reduce costs, scale, and evolve to meet the ever-changing needs of IT. Users can try any products for free such as the network performance monitor that offers Multi-vendor network monitoring; NetPath™ critical path visualization; Performance analysis dashboard; Intelligent alerts; Network insight for F5® BIG-IP®; and Wireless network monitoring and management, the server application monitor that offers Get started in minutes; Monitor across cloud environments ; Application-centric monitoring ; Identify the root cause of application problems; Focus on your core applications; and Stay on top of your apps, or the database performance analyzer that offers Expert database and SQL query tuning advisors; Identify database problems in real-time; True root cause analysis; Cross-vendor database support from a single interface; Low overhead on monitored databases; and Blocking and deadlock analysis.