Review
SocialHub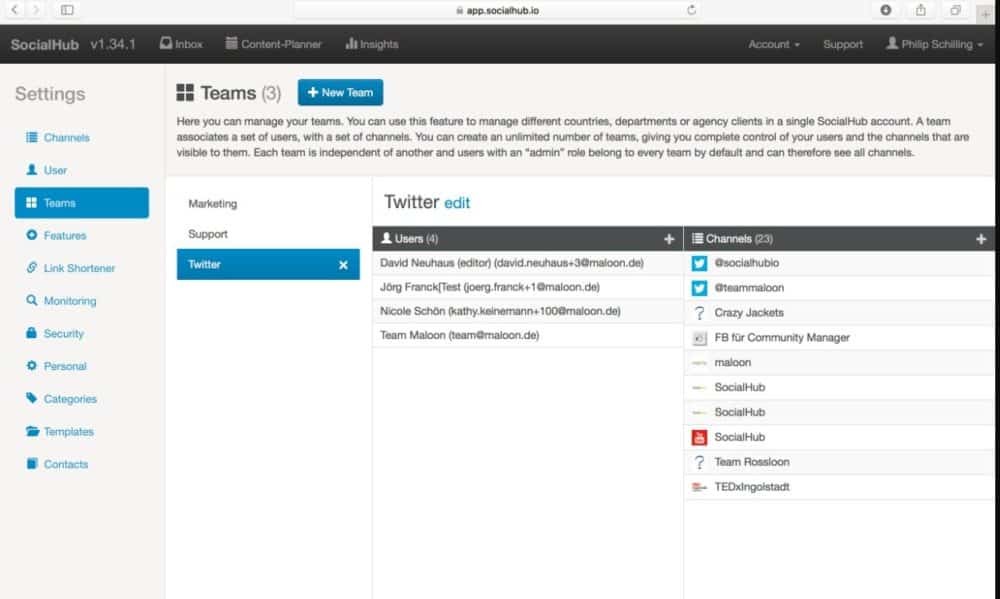 Overview
Socialhub is a complete social media solution to help your team engage, listen, learn and respond faster to social conversations.
Social Media Analytics Software
• Smart Inbox
• Monitoring
• Publishing
• Analytics
• Collaboration
• Security
Small (<50 employees), Medium (50 to 1000 Enterprise (>1001 employees)
What is best?
• Smart Inbox
• Monitoring
• Publishing
• Analytics
What are the benefits?
• Smart Inbox with easy message streamlining
• Easy in-team content planning
• Powerful filter and search functions
• Easy message management
• Performance boost based on real insights
• Boost engagement with customers
Socialhub is a smart social media management software for users' team that lets users work less and achieve more. With the automated actions of SocialHub Smart Inbox users can automatically assign tickets to the Community Manager that is able to answer the request the best.
Socialhub will help the users' team to do a better job. Users can measure their social customer service with SocialHub Insights. Socialhub lets users analyze their team's response time to find opportunities to boost performance.
Users can enter their business hours into SocialHub to avoid inaccurate data. Socialhub receives response metrics only for the hours users actively serve customers to truly understand how to optimize their service. SocialHub's social media analytics reveals users' top performing posts based on engagement, reach and impressions. SocialHub's social media analytics lets users drive strategy based on real data.
Users can receive their social data in ready-to-share reports users can spread around their business, or extract a CSV of data to create their own. Users may enter brand mentions and keywords into SocialHub to find conversations on Twitter, Instagram, the Web, Blogs and Forums about users' business. Users can get results from all channels, not just their own. Users can quickly publish the most helpful response by assigning messages to the right team and SocialHub users. Socilhub can instantly see how many messages a user has assigned to them to better divvy out the workload. Users can efficiently manage their conversations with better collaboration tools. Users can also tag messages to assign them to SocialHub teams, see when a colleague is working on a response, and mark messages as done once complete.