Social Efficiency and Simplicity-Oracle Social Station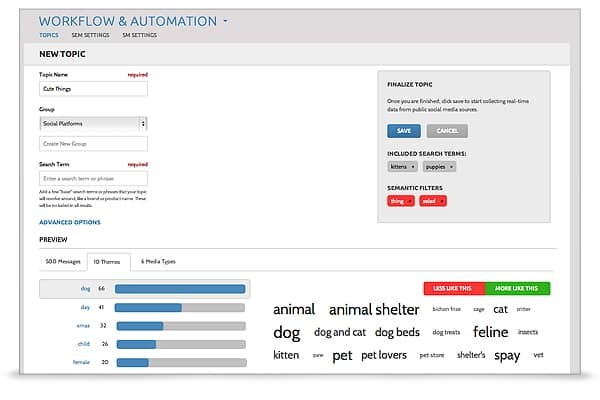 Social Efficiency and Simplicity Expanded with Oracle Social Station : Oracle Social Station, is an innovative workspace within Oracle Social Cloud's social relationship management (SRM) platform. Oracle Social Cloud is a cloud service that helps you manage and scale your relationship with customers on social media channels. Oracle has integrated the best-in-class social relationship management (SRM) components - social listening, social engagement, social publishing, social content & apps, and social analytics - into one unified cloud service to give you the most complete SRM solution on the market.
Oracle's Social Intelligence Center, Content Curation, Quick Post, and Social Media Mixer modules help organizations more effectively manage social capabilities and prove the business value of social programs through enhanced customer visibility and real-time reporting.
Social Intelligence Center offers customers real-time data visualization through its highly configurable and dynamic command center, which provides a range of unique views that give users rapid insights into social conversations and information. Extending visibility and bringing social data to life, Social Intelligence Center also provides interactive data visualizations by geography, topic or theme, influencers, volume, and sentiment.
The new Content Curation module provides real-time content curation capabilities, enabling users to quickly discover content on specific topics, or for a particular social property, and react without leaving the Social Station workspace. To further enable users to work at the speed of social, the new Quick Post module simplifies and streamlines publishing capabilities by supporting text, links, and photos, making it quick and easy for users to post content alongside other Social Station modules instead of switching between functions.
Social Media Mixer aggregates social platform data into a single real-time view, pulling content from Facebook, Twitter, Instagram, and beyond into a single mixed view for better visualization, understanding, and context. With an advanced yet intuitive user interface, Oracle Social Cloud's Social Station workspace offers a simple user experience to optimize social efficiency and help users deliver on social objectives faster. Alongside the three new modules introduced today, Social Station also provides Custom Analytics and Enhanced Calendar modules.