SNCF uses SAS Bigdata Analysis on Passenger flow through Stations, Terminals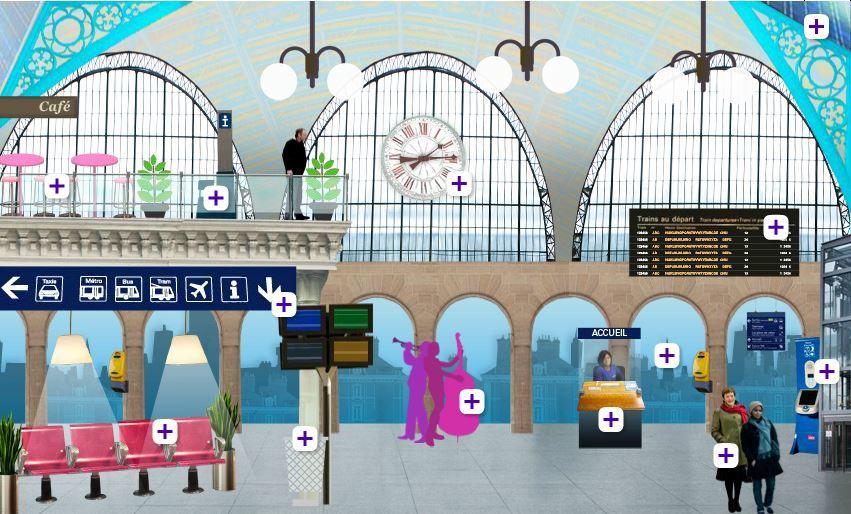 SNCF uses SAS Bigdata Analysis on Passenger flow through stations, terminals : SNCF Gares and Connexions, the French national railway station business unit, selected SAS analytics for key analysis in Project Magnolia. Gares and Connexions is the newest of SNCF's five branches with a mission to renovate and develop more than 3,000 railway stations. In addition to the management of the stations, Gares and Connexions supports station development and investment projects, together with local authorities and stakeholders in each territory with aim to improve services, and modernize and adapt stations. Project Magnolia is a program to meet the rising needs of its passengers. The project will use SAS Visual Analytics, SAS Visual Statistics and SAS Office Analytics. SAS Visual Analytics, is a single application for BI, data exploration and analytics which design and distribute BI reports and dashboards and explore data through interactive data visualization – all from within a single application. SAS Visual Statistics provides data visualization and exploration and enables quick identification predictive drivers among thousands of explanatory variables, and interactively discover outliers and data discrepancies. SAS Office Analytics provides Analytics from Microsoft Office environment.
Evolving passenger expectations have opened numerous opportunities to improve service and grow revenues for SNCF. As stations alternate between transport access points and waiting zones, they become critical to fulfilling SNCF's promise of door-to-door service.
"Our current renovation and development of stations requires that complete and current analysis be both efficient and optimized," said Georges Colin, big data expert at DSI Voyageurs, the firm supervising the SNCF project. "Technological innovations at these stations significantly increase the availability of useful data and workable information. Until now, we were limited in the ability to compare train stations. We needed more analytic capacity, including the ones we could use in an ad hoc, interactive manner."
Colin called the challenge huge, given the large number of passengers and facilities. But the diverse data will be used in the analysis to increase revenue.
"SAS analytics is well suited to the project. Its ease of use, particularly the interactivity of report building and simple distribution via web and mobile devices is particularly valuable. SAS offers us an integrated suite of tools, data collection, powerful analysis and data sharing. Geo and mapping capabilities are important additions and noteworthy features," said Colin.
With strong SAS support and the software's ease of use, SNCF made quick work of the deployment, seeing initial results in just three months, he said.
"This analytical project makes it possible to reduce uncertainty in development, planning or yield management. We expect a positive impact on marketing and sales, as well as station operations and our return on investment," said Colin. "Predictive analysis will eventually be a huge asset. But initially we are improving our descriptive analyses. With new data, including more passenger information, mobile lines, Wi-Fi connection logs and video, we can further improve service levels and manage train stations in real time."