Review
Smartsheet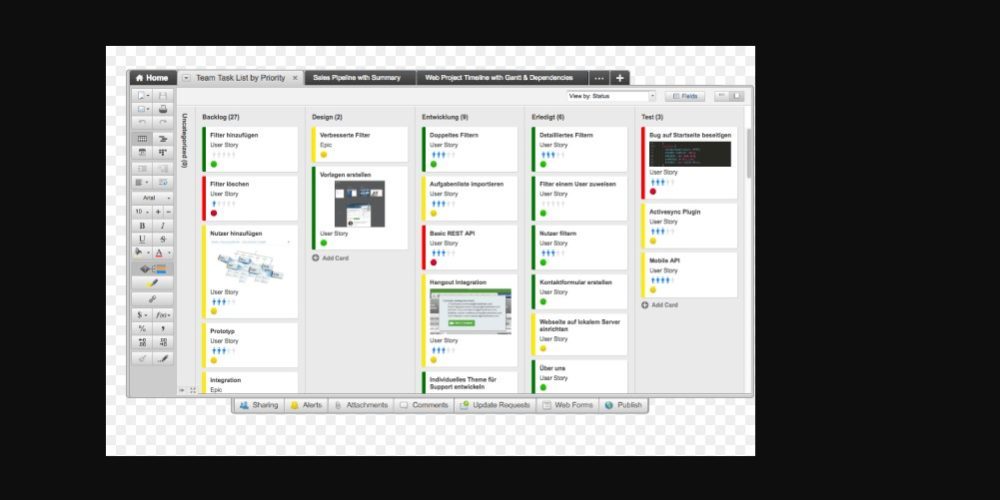 Overview
Smartsheet manage and automate collaborative work with a platform trusted by the world's most productive companies.
Project Management Software
• Collaboration
• Mobile
• Web Forms
• Activity & History
• Cell Linking
• Reporting
• Resource Management
• Enterprise – Custom- Contact Us
• Business - $25/per user per month when billed annually
• Team - $15/ per user per month when billed annually
• Individual - $14/per user per month when billed annually
Small (<50 employees), Medium (50 to 1000 Enterprise (>1001 employees)
What is best?
• Gantt Charts
• Calendars
• Google Apps
• Mobile
• Web Forms
• Activity & History
• Cell Linking
What are the benefits?
• File Sharing
• Alerts & Reminders
• Card View
• Sights
Smartsheet is a platform which manages and automates collaborative work. Smartsheet is the world's leading SaaS platform for managing and automating collaborative work. Over 69,000 brands, and millions of information workers, trust Smartsheet to help them accelerate business execution and address the volume and velocity of today's collaborative work.
Smartsheet makes it easy to share the users' work with other team members, or simply collaborate on a specific task where the users can invite people anywhere to collaborate on their entire project by sharing the sheet with them, or simply send them a row with all attachments to get updates. Smartsheet makes it easy to share important documents, notes, comments, files, information and conversations in real-time keeping them in the context of the users' team's project or process.
Smartsheet enables the users to centralize and collaborate on all pieces of their project where they can attach files like documents, PDFs, presentations and graphic files along with free-form notes and comments to any row. With Smartsheet, the users can easily set automated alerts to remind the team about upcoming tasks and approaching deadlines.
Smartsheet can send the users notifications via email when other people make changes to a sheet so there are no surprises. Users can even determine who receives the notification, how often, and based on what criteria. Smartsheet's card view also gives teams a more visual way to work, communicate, and collaborate in Smartsheet where Card View provides a powerful way to visualize, share, and act on work in motion.
You may like to read: Top Collaboration Software and How to Select the Best Collaboration Software for Your Business