Review
Slemma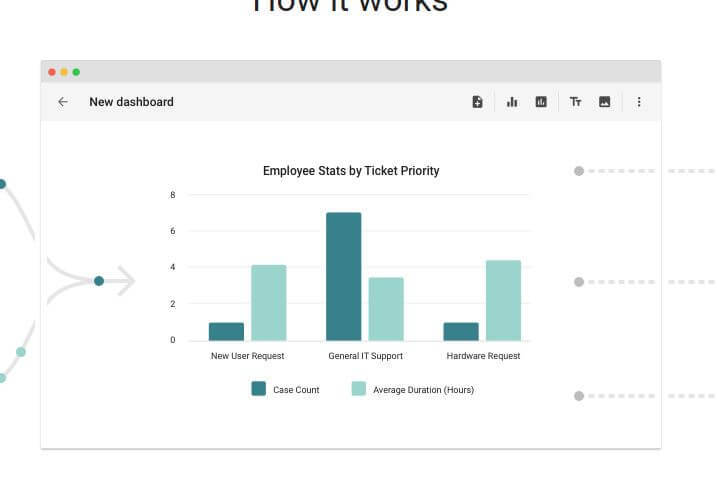 Overview
Slemma connects directly to your data so your team can explore it with a user-friendly interface. Share insights across your entire company in minutes.
Business Intelligence Software
•Database Integrations
•Integrations with Cloud Services
•Dashboard Designer
•Seamless Collaboration
•Cross-Device Support
•Small Business $ 99 per month
•Standard $ 199 per month
Small (<50 employees), Medium (50 to 1000 Enterprise (>1001 employees)
What is best?
•Database Integrations
•Integrations with Cloud Services
•Dashboard Designer
What are the benefits?
• Online chat option.
• Integrates with many common third-party solutions and disparate data sources.
• Intuitive chart builder
• Dashboard that is easy to organize and personalize.
• Dynamic data reports from multiple sources.
Slemma allows direct connection of date to the whole team, using a friendly interface that they can explore while sharing insights at the same time. collecting data from different sources such as Amazon Redshift, PostgreSQL, Oracle, MySQL for database and Google Drive, Google Analytics, Salesforce, Stripe from Cloud or SaaS, people within the team will be able to view the data and work on their tasks and even take actions for immediate solutions as the need arises.
With Slemma's Multidimensional Analysis feature, it works by building a multidimensional model for the company's data, aggregating it, and providing the whole team with a completely new way to analyze and interpret data in the cloud.
While users can also create an entirely SQL based data sources and build charts on top of SQL query. Slemma's dashboards are 100% customizable, with a huge variety of charts and designs, users will always get a good start when creating one. Slemma also designed their interface easier to manage for all users and not requiring any special skills to do so. Use Slemma on almost all devices available in order to access data, it supports all major browsers for desktop users while it can also be viewed on mobile devices.
In order to ensure that everybody in the team gets the right information at the right time, Slemma's collaboration feature ensures that users will be able to share updates as well as dashboards within the company and other mixed user-groups. Be able to sent .pdf reports through email to subscribed people in the team as well.
You may like to read: Open Source, Free and Top Dashboard Software and How to Select the Best Dashboard Software for Your Business
Slemma ScreenShots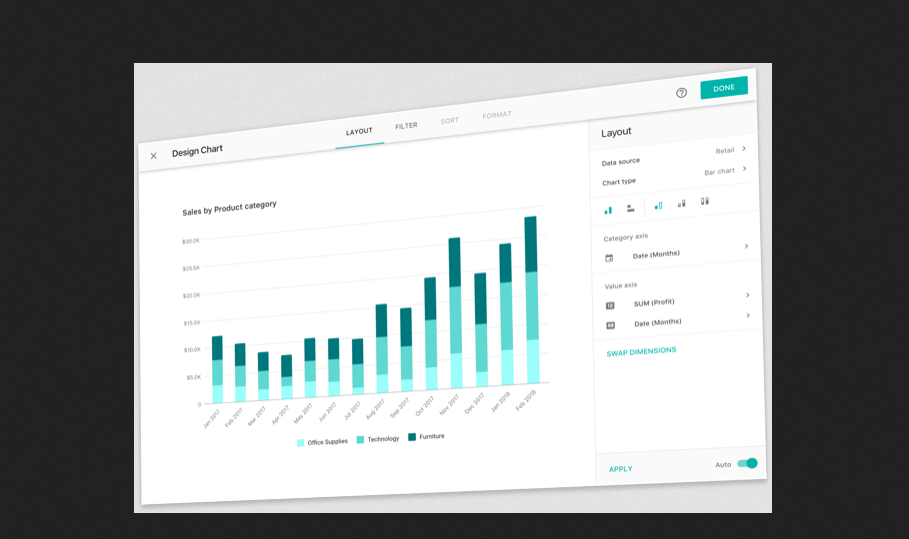 Slemma Videos