Review
Simplenote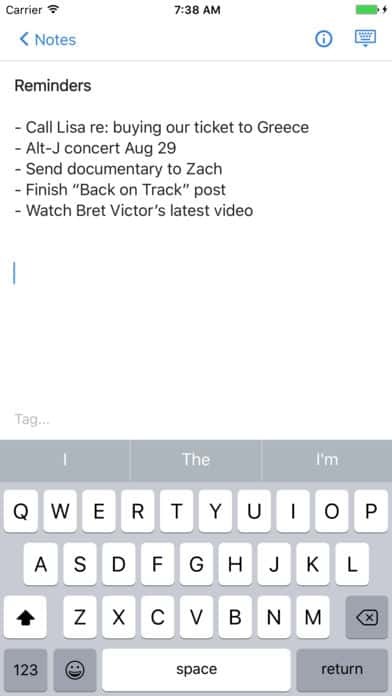 Overview
Simplenote is an easy way to keep notes, lists, ideas and more. Your notes stay in sync with all your devices for free. Share notes with other users to collaborate on a project together or to access the same list.
• Use it everywhere
• Stay organized
• Work together
• Go back in time
• Instantly search
• Its free
Small (<50 employees), Medium (50 to 1000 Enterprise (>1001 employees)
What is best?
• Use it everywhere
• Stay organized
• Work together
• Go back in time
• Instantly search
Simplenote is a note-taking app that makes it convenient and easy for users to keep notes, ideas and lists and is able to sync with all mobile device and computer. Simplenote enables note keeping in a light, clean and free way and is available for android, iOS, Mac, Linux, windows and the web.
With Simplenote, the stored notes stay updated across all of the user's devices. Simplenote allows users to stay organized. Users are able to find their notes quickly through use of instant searching and simple tags. Administrators and managers are able to work together with their employees through Simplenote by posting instructions and new policies of the company or enterprise.
Users via Simplenote can also share their notes or list and also publish their thoughts. Accessing of previous notes is now made simple by Simplenote. Users can now "go back in time" and find the long stored notes. This is made possible as Simplenote backs up notes anytime you change them. What you will have to do is just drag the version slider and go back in time. Simplenote comes with the instant search feature.
The instant search enables users to type what they are looking for, and instantly the list is updated providing what was searched. This is an important feature as it makes users not to forget any important thought they had before. As stated earlier, Simplenote is a convenient app for note taking this is because it comes with backups for searched and stored notes, allows syncing with other devices and sharing. All this is completely free.