Review
SILVIA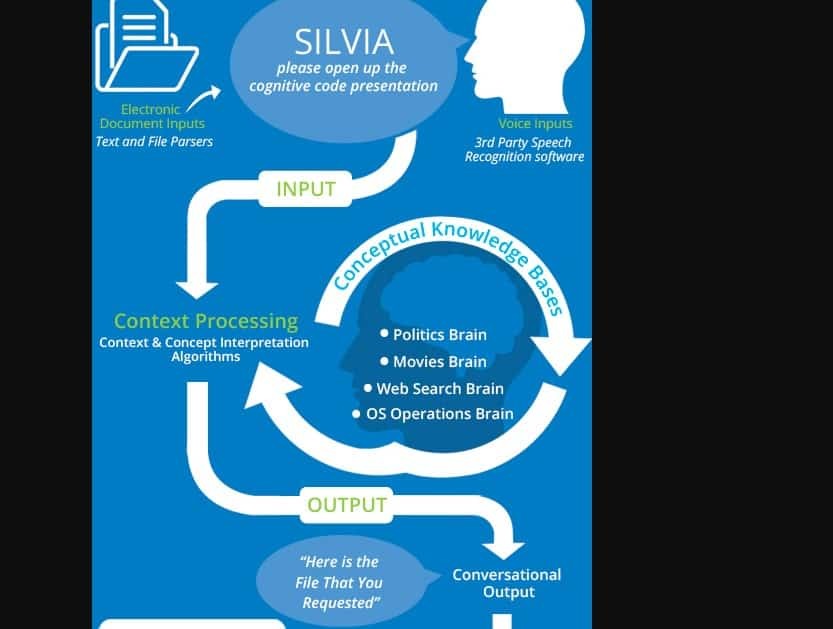 Overview
SILVIA, is a flexible, lightweight system ever created for developing natural language applications. This conversational intelligence platform, learns, understands, and interacts in an indiscernibly human way, to solve problems, and deliver operational efficiencies like never possible before.
Intelligent Personal Assistants
• SILVIA in motion
• SILVIA's automated tasks system
• SILVIA at work
• SILVIA understands
• SILVIA is a problem solver
Small (<50 employees), Medium (50 to 1000 Enterprise (>1001 employees)
What is best?
• SILVIA in motion
• SILVIA's automated tasks system
• SILVIA at work
• SILVIA understands
SILVIA is a conversational intelligence platform or app that comes with a complete system for deployment and development of applications for virtual reality, video games, augmented reality and digital entertainment. Integrating SILVIA into operations, it will enhance human capability and productivity and enhancing the workplace too. SILVIA has enabled organizations position themselves in a whole new place enjoying their breaking productivity. SILVIA also features an automated task system. The automated task system comes with several applications that enable learning instantaneously, automating knowledge work and being able to apply real time problem solving in different languages. Using Silvia, organizations are guaranteed to have minimal risk of human error and also protect her investors, executives and co-workers. SILVIA is able to handle a full spectrum of business scenarios, handle and adopt multitude of roles. All these can be handled by SILVIA and she is unencumbered by culture and language. SILVIA also understands. The comprehension level of SILVIA is unmatched as she understands real language very well even when what is conveyed by the user is not that clear. SILVIA also comprehends emotional responses and implied references. SILVIA has the independent automated learning that enables her to train and learn at the same time. She also understands her limits and when necessary she forwards an issue to a human agent. SILVIA also has the intelligence on command feature that enables her to offer solutions to demanding solving needs in the shortest time possible. SILVIA consciousness is top notch as she can independently assess and execute on a solution swiftly.
SILVIA