Self Service Analysis and Smarter Decision making using BOARD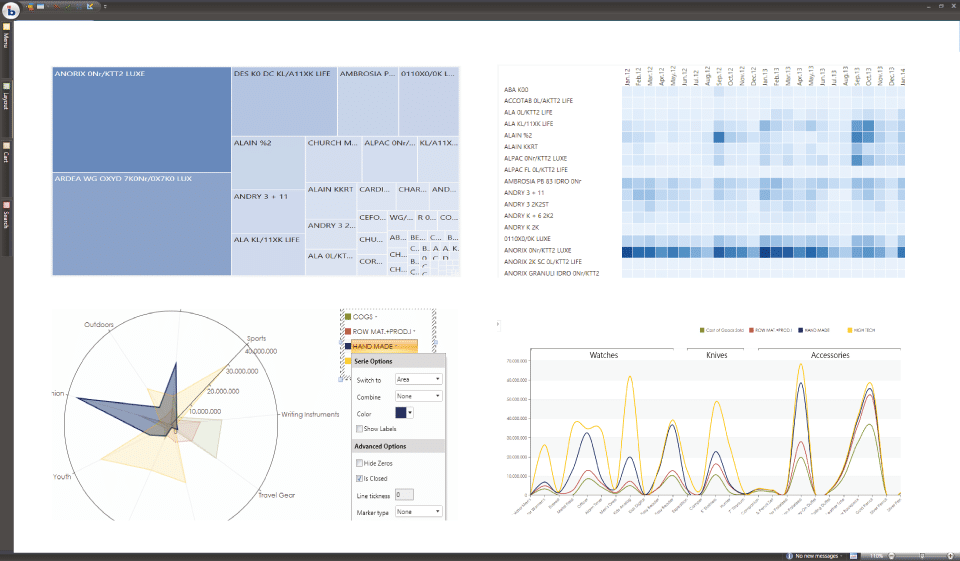 Self Service Analysis and Smarter Decision making using BOARD : BOARD is a software solution that unifies Business Intelligence, Performance Management and Analytics in a single environment. BOARD Version 9 introduces a 360 degree improvement of the BOARD software platform, by delivering significant improvement to the self service analysis capabilities, and also by offering the capability to easily embed Predictive Analytics into enterprise decision making processes. BOARD International is a global leader in the Business Intelligence and Performance Management space. BOARD has enabled over 2,500 companies worldwide to rapidly deploy BI and CPM applications in a single integrated environment completely programming-free and in a fraction of the time and cost associated with traditional solutions. BOARD provides one accurate, complete view of an organization's information, fully integrated with its processes, uniquely linking performance from strategic vision to all levels down to operational detail.
BOARD 9 offers numerous innovative features such as BOARD Enterprise Analytics Modelling (BEAM), BOARD mobile apps, renewed graphical engine, geo intelligence capabilities, In Memory Server Cluster and BOARD Nexel.
BOARD Enterprise Analytics Modelling (BEAM) is a new module that seamlessly integrates Advanced and Predictive Analytics into BOARD, making it easy to uncover powerful insights and take action. BEAM is extremely flexible, easy to use for business users, and offers a revolutionary solution to effectively incorporate all the power of Predictive Analytics into daily business operations and decision making processes.
BOARD mobile apps moves Mobile Intelligence beyond traditional analysis and reporting, extending it to Performance Management. The introduction of mobile data entry, write back and business rules makes it possible to develop and deploy planning, forecasting and simulation applications on iPads and Win 8 tablets.
Renewed graphical engine, combined with an extended set of graphs, offers radically impacts user experience with better interactivity, usability and ease of analysis. New Chart Engine offers a set of out-of the box functionalities including interactive legends, grouping, mouse-over selection of series, trackballs and smart markers dramatically improve ease of use and customization flexibility. A number of new graphs such as heat-map, tree-map, waterfall and radar extend BOARD's visual analysis capability and always offering users the best visualization options to make sense of their data.
The geo-intelligence capabilities allow users to analyse spatial data and merge it with dynamic maps in a fully interactive environment. The In-Memory Server Cluster technology takes BOARD's scalability and response time to a completely new level by allowing applications deployment across multiple physical machines. BOARD Nexel enables the use of Excel-like formulas in reports, adding further flexibility to BOARD's data calculation capability.