SAS Marketing Optimization helps Turkish bank communicate efficiently with customers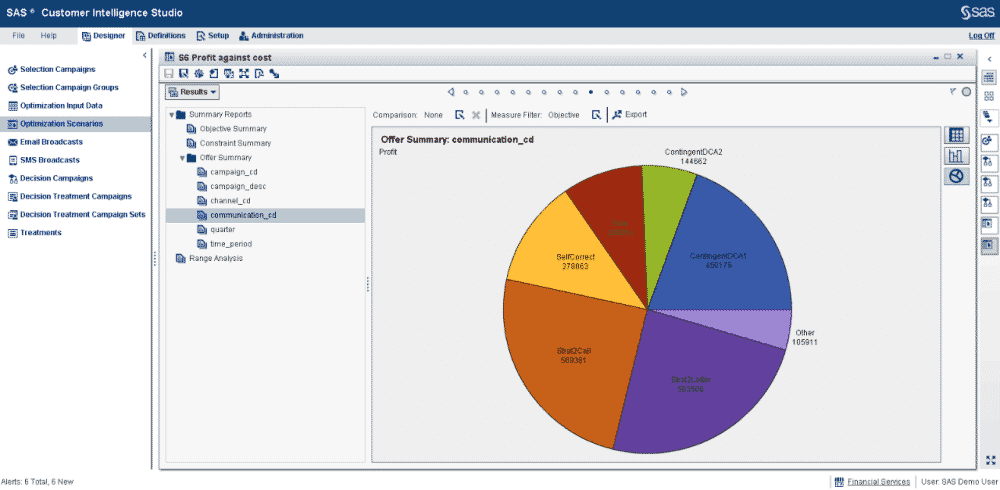 SAS Marketing Optimization helps Turkish bank communicate efficiently with customers : Keeping today's customers happy can be the secret to competitive edge. Akbank, one of Turkey's largest banks, aims to keep its current customers on board by exceeding their expectations. How? SAS Marketing Optimization. Akbank uses software from the analytics leader to plan and prioritize customer communications, optimizing its engagement with them to ensure a flawless experience.
Since 2008, communications between Akbank and its customers increased 15-fold to 3.2 million offers and 300,000 in-bound product sales per month. The bank needed to know which customers to contact with which product offers through which channels. They wanted to be able to evaluate multiple campaigns simultaneously across various mediums, including SMS, e-mail and telephone. They needed to define targets, develop different scenarios with different parameters, and produce reports with clear results. SAS Marketing Optimization fit Akbank's profile.
Since implementing SAS, Akbank has cut its communication costs in half. The overall satisfaction of its customers – the initial and overarching goal – has been achieved. Customer satisfaction jumped. Akbank attributes this higher confidence to the fact that customers receive offers for products they need through channels they prefer.
Every minute counts in a market as competitive as banking, according to Attila Bayrak, Akbank CRM Division Senior Vice President. Completing the SAS installment in half the time estimated provided the bank with a competitive advantage that was only amplified by the ability to accomplish tasks in just 2.5 hours that used to take 2.5 days.
"We needed a vendor that understood our industry and our specific needs, who could address these in the most accurate and rapid way possible," said Bayrak. "From the Turkish implementation team to the overseas staff supporting it, the SAS team provided all we were seeking. The number of iterations the solution can handle and the speed at which these iterations can be performed is paramount. Thanks to SAS Marketing Optimization, Akbank continues to display consistent growth; we're improving customer satisfaction and adding new customers in spite of intense competition."
SAS is the leader in business analytics software and services, and the largest independent vendor in the business intelligence market. Through innovative solutions, SAS helps customers at more than 75,000 sites improve performance and deliver value by making better decisions faster.