SAP Unveils the Next Generation of Enterprise Software with a New Business Suite, SAP S/4HANA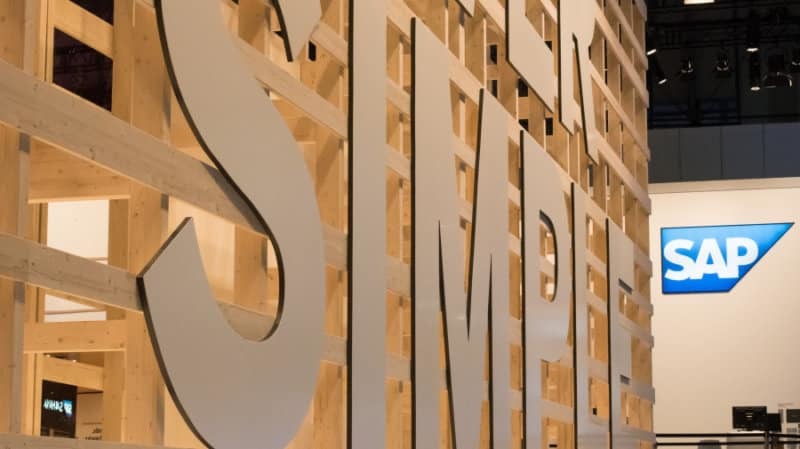 SAP Unveils the Next Generation of Enterprise Software with a New Business Suite, SAP S/4HANA : SAP announced SAP Business Suite 4 SAP HANA (SAP S/4HANA), the next-generation business suite to help customers run simple. SAP S/4HANA is a new product fully built on the advanced in-memory platform, SAP HANA and is designed on the most modern design principles with the SAP Fiori user experience (UX) for mobile devices. SAP S/4HANA brings unprecedented innovations and simplifications to customers, combined with more than 40 years of experience across industries, in a completely reimagined business suite only possible with SAP HANA. SAP S/4HANA will offer cloud, on-premise and hybrid deployment options to provide maximum choice to customers.
"Today SAP is redefining the concept of enterprise resource planning for the 21st century. SAP S/4HANA is about uniting software and people to build businesses that run real-time, networked and simple," said Bill McDermott, CEO of SAP. "When Hasso Plattner invented SAP HANA, we knew the day would come for SAP Business Suite to be reinvented for the digital age. At a moment when businesses around the world need to enter new markets and engage with their consumers in any channel, there's now an innovation platform designed to drive their growth. This is an historic day and we believe it marks the beginning of the end for the 20th century IT stack and all the complexity that came with it."
The new suite is built only for SAP HANA in order to break through all limitations of the past and it fully leverages the latest in-memory and real-time capabilities of SAP HANA. SAP S/4HANA extends the value of simplicity to all lines of business and industries end-to-end with guided configuration for adoption, a modern user experience for business users of all roles in a company on almost any device, a simplified data model, on-the-fly insight at the highest level of granularity and re-imagined real-time business processes.
SAP S/4HANA is designed to drive business innovation with simplicity by connecting people, devices and business networks in real time to support the development of new business models. It will also help accelerate the on ramp to Internet of Things and Big Data. The simplified data model allows customers to reimagine their IT, helping to drive lower costs and aiming to help deliver IT efficiency.
The SAP Simple Finance solution, announced in June 2014, helps customers transform finance with instant insight and marked the first step in the SAP S/4HANA roadmap.
"This next wave of innovation from SAP HANA will play a key role in New York Life's financial transformation," said Randy Gonzalez, vice president and head of Finance Transformation, New York Life. "SAP HANA will give us a common view of information across finance to ensure consistency across our business while helping us tackle the most complex tasks in finance and make them simpler to perform. With an integrated solution built on the SAP HANA in-memory platform, New York Life is reimagining how we use data to make decisions — internally and externally — and ultimately make things less complicated for us and our customers."
SAP S/4HANA will also expand the SAP portfolio of cloud solutions such as those from SAP companies Ariba, Fieldglass and SuccessFactors. The comprehensive offering will help allow customers to define their own pace to the cloud based on their needs while keeping all the integration and business benefits of their existing SAP solutions.
SAP has an established partner ecosystem that is ready to resell and provide services for customers along their journey to run simple with SAP S/4HANA. Partners and SAP will provide an easy path for customers to move to SAP S/4HANA with pre-defined migration and deployment packages for quick time to value. Read what early adopter partners, including Accenture, Capgemini, Deloitte Consulting LLP, EY and PwC, have to say: "Partner Quote Sheet: SAP Unveils the Next Generation of Enterprise Software with a New Business Suite, SAP S/4HANA ."