SAP Offers ERP in the Cloud Powered by Rapid-Deployment Solutions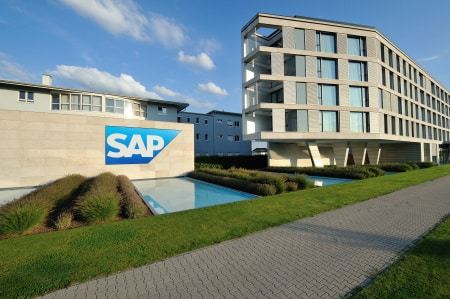 SAP Offers ERP in the Cloud Powered by Rapid-Deployment Solutions : Customers can now experience firsthand the benefits of the SAP ERP Foundation Extension package powered by SAP HANA via 30-day cloud-based trials. By providing trial licenses for SAP ERP Foundation Extension, customers can try and experience these solutions easily. Customers, partners or any interested party can experience the solutions in their own private cloud environment separately provided via Amazon Web Services, for which a service fee will occur, by accessing the trials through SAP HANA Marketplace. Both trials are ready to use and based on SAP Rapid Deployment solutions, with content that consists of best practices and sample data.
With SAP ERP Foundation Extension, users can try the SAP ERP application with complementary SAP innovations in areas such as user experience and analytics. The package provides a complete set of integrated applications that enable real-time information throughout the organization. Due to the SAP Rapid Deployment solution trial users have access to more than 80 business processes across finance, controlling, manufacturing, order to cash and procure to pay, more than 60 SAP Fiori apps and more than 50 SAP HANA Live reports for real-time operational reporting. Both solutions are featured in more detail in the course "Rapid Deployment of SAP Solutions" on the openSAP platform for massive open online courses.
"By offering these solutions on a trial basis, customers can easily see the power and simplicity of the software, based on the best practices and content of SAP Rapid Deployment solutions," said Dr. Bernd Welz, executive vice president, Solution and Knowledge Packaging, SAP. "SAP is simplifying the way it does business with its customers and these trials demonstrate SAP's commitment to this promise."
SAP Rapid Deployment solutions are deployed across the cloud, on premise or in hybrid landscapes. With best practices-based implementation content and risk-reducing methodologies, businesses can be up and running in days or weeks on solutions that best fit their needs.
Customers that want to implement SAP ERP Foundation Extension powered by SAP HANA have the option to deploy a rapid-deployment solution on premise or as part of the standardized and packaged turnkey solutions for the SAP HANA Enterprise Cloud service, which aim to automate deployment and simplify customers' journey to the cloud.