SAP, IBM Transform Talent Management with Complementary Industry-Leading HR Solutions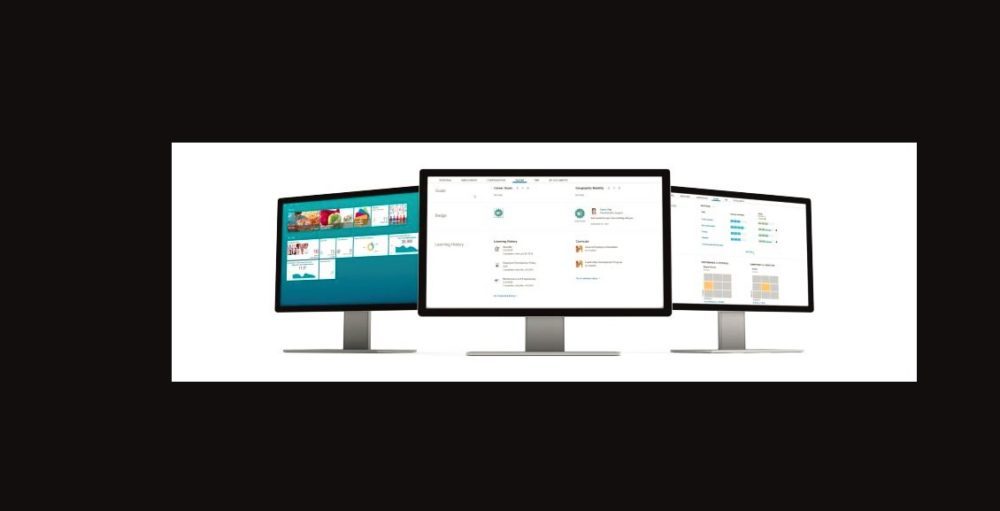 SAP, IBM Transform Talent Management with Complementary Industry-Leading HR Solutions : Leveraging their existing global strategic alliance, SAP and IBM announced cloud-to-cloud integrations of the two companies' industry-leading human resources (HR) software and services. The product integrations are expected to help customers improve their business processes and make fact-based decisions more smoothly and simply about how they recruit and manage their workforces. With availability planned for mid-2015, the first offering from this alliance includes a planned integration between the SuccessFactors Employee Central solution and IBM Kenexa's cloud-based HR software Talent Acquisition Suite. This integration is expected to enable IBM customers to move their HR information systems (HRIS) to the cloud with the leading core HR solution from SuccessFactors, an SAP company, while helping to protect their recruiting investments, and provide customers of SuccessFactors Employee Central with a broader set of options for recruiting, assessment and onboarding of candidates. This offering is planned to provide speedier integration with committed ongoing support with services and skills from both SAP and IBM. With expected availability later this year, an additional integration between IBM's Learning Content Management System (LCMS) and the SuccessFactors Learning solution is planned to help customers get the right learning content to the right person in the most efficient way possible.
Building on a history of strong alliance between the two companies over the past 40 years in both consulting systems integration and business-process-as-a-service (BPaaS) solutions, and a number of successful joint deployments, the new agreements between SAP and IBM are expected to provide significant value for each company's customers. Allowing customers to more easily build upon their capabilities by choosing from a wider set of solutions from both providers, SAP and IBM intend to provide skills and offerings to deploy and operate solutions made up of the combined set of capabilities.
In addition, SAP and IBM plan to offer customers:
• Greater data sets across the entire HR spectrum: Customers have the opportunity to leverage the vast amounts of data from the SAP ERP Human Capital Management (SAP ERP HCM) solution, cloud-based SuccessFactors HCM Suite and IBM Kenexa Workforce Sciences for analytics, enabling more insights for better decisions on hiring, growing and retaining their workforce.
• A better client experience: Customers that choose a mixed SAP and IBM solution to meet their HR technology needs can be expected to rely on an experience consistent with that of working with a single company. Collaboration in areas such as implementation and ongoing support are key elements of this alliance.
"Any move to improve and better integrate HR software is a welcome one for large organizations such as BP," said Richard Bye, vice president, Global HR Operations & HRIS, BP International Limited. "As a partner with both vendors, we will take a keen interest in the development of the new alliance announced between IBM and SAP."
"We are excited to team with SAP to focus on changing the experience for clients. Our philosophy on the value of flexibility, choice and investment protection is strongly aligned," said Debbie Landers, general manager, Kenexa and Smarter Workforce, IBM. "We are both committed to putting the client first and ensuring that those who choose to work with us clearly see 1+1 = 3 — and they obtain more value, more quickly. The opportunity to not only extend our existing solution reach together, but to team on bringing SAP data into IBM's Talent Insights (powered by Watson Analytics) is expected to be a game changer for our clients who want to move more quickly to analytics-driven business decision making."
"We are very focused on helping our customers deliver value with their HR strategies and processes. This partnership intends to make it easier for our mutual customers to leverage the cloud solutions that help them achieve their goals so they can focus more on their business and less on integrating solutions," said Mike Ettling, president, HR Line of Business, SuccessFactors. "SuccessFactors Employee Central is the fastest-growing solution in our HCM suite, and this deepening partnership with IBM means that IBM customers may be able to connect their current applications with our solution, preserving and extending their investments in IBM's Talent Acquisition Suite. Customers today see the power and the simplicity of the cloud, and in their journey, they want to be assured they can continue the investments they have in what's working for them today, while taking advantage of what will drive better business value tomorrow."
SAP HR