SAP HANA Vora Now Available to Bring Contextual Analytics Across All Enterprise and Big Data Systems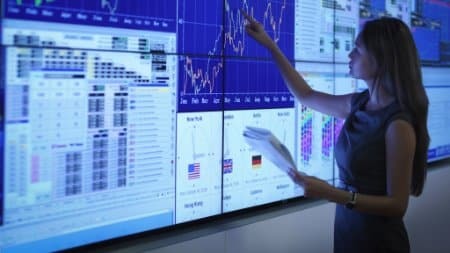 SAP HANA Vora, is an in-memory query engine that brings powerful contextual analytics across all data stored in Hadoop, enterprise systems and other distributed data sources.SAP also announced that CenterPoint Energy Houston Electric (CenterPoint Energy) will implement the SAP HANA platform and SAP HANA Vora to bring together its highly distributed enterprise data framework. While Hadoop will allow CenterPoint Energy to reduce information technology costs associated with increasing Big Data storage requirements, SAP HANA Vora will allow for more informed business decisions through powerful data analytics.
Delivering power to more than 2.3 million consumers, CenterPoint Energy collects electronic meter data every 15 minutes for energy usage reporting, which leads to substantial data storage costs. Within six weeks, SAP and CenterPoint Energy architected a testing environment that processed over 5 billion records of data with Hadoop, SAP HANA and SAP HANA Vora. As a result of its successful test deployment, CenterPoint Energy will implement and standardize on the SAP HANA platform and SAP HANA Vora.
"Our initial analysis proved that SAP HANA paired with SAP HANA Vora is the right solution for us moving forward operationally, while allowing for innovation around our Internet of Things and predictive analytics initiatives," said Gary Hayes, CIO and SVP of CenterPoint Energy. "With the help of SAP, we are transforming to a 'live' digital enterprise to better serve customers."
SAP HANA Vora leverages and extends the Apache Spark execution framework to provide enriched interactive analytics on Hadoop. The core foundation of SAP HANA is complemented by SAP HANA Vora, which is designed to add insight across large volumes of operational and contextual data taken from enterprise applications, data warehouses, data lakes and edge Internet of Things sensors.
SAP HANA Vora aims to solve key Big Data challenges by providing:
• Data correlation for making precise contextual decisions — Enables mashup of operational business data with external unstructured data sources for more powerful analytics
• Simplified management of Big Data — Allows data to be processed locally on a Hadoop cluster, removing any data ownership and integration challenges
• Online analytical processing (OLAP) modeling capabilities on Hadoop data — Makes real-time drill-down analysis possible on large volumes of Hadoop data distributed across thousands of nodes
SAP HANA Vora is targeted at benefiting customers in various industries where highly interactive Big Data analytics in a business process context is paramount, such as financial services, telecommunications, utilities, healthcare and manufacturing. SAP has an established partner ecosystem, including Cloudera, Databricks, Hortonworks and MapR Technologies, that plans to support SAP HANA Vora.