SAP Extended Solution Portfolio for Connected Products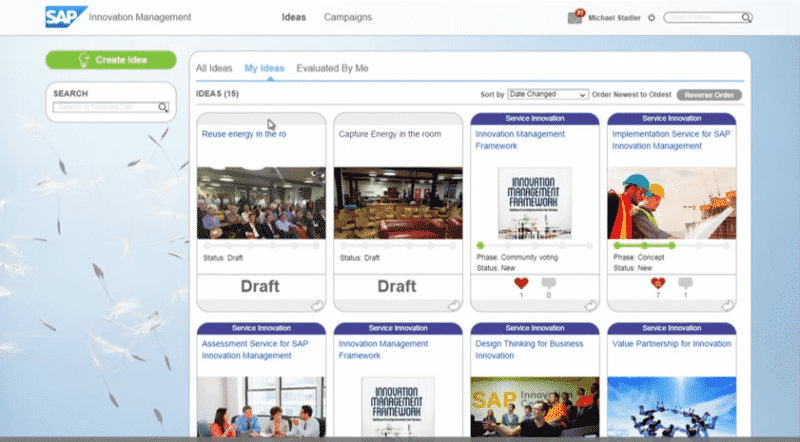 SAP Extended Solution Portfolio for Connected Products :In an effort to help manufacturers increase profit from new, individualized products, SAP unveiled its new solution portfolio for connected products for R&D and engineering. This portfolio is part of the SAP solution strategy for the extended supply chain, a holistic business approach to managing the entire lifecycle of a product, with connected processes in design, manufacturing, logistics and service.
Building on a multitude of recent innovations, the SAP strategy for connected products enables manufacturers to adapt their businesses to the new business dynamics and to design products for the Internet of Things. The enhanced solution portfolio delivers a product innovation platform that effectively manages, translates and integrates customer-driven engineering innovations throughout the enterprise and into the market by orchestrating all business functions and bill of materials requirements. The SAP portfolio delivers significant enhancements to existing solutions, as well as completely new functionality that helps manufacturing companies quickly adapt to changes in customer demand. The authoring tool integration solution SAP Engineering Control Center, along with recent enhancements to product structure management, engineering record, product structure synchronization and the SAP Innovation Management solution, help to accelerate innovation processes and engineering collaboration. For process manufacturers, the enhanced functionality in recipe development improves the speed and efficiency of product development and helps ensure product compliance.
Beiersdorf Shared Services is one of the first customers to deploy the SAP Innovation Management solution, part of the connected products portfolio. Using this solution, Beiersdorf is able to find and link similar ideas as well as subject matter experts inside and outside the organization.
"Solutions for idea management should have an intuitive user interface that encourages employees to participate in the ideation process, to submit and evaluate ideas and to collaborate with each other," said Alexander Ramin, Global Process and Application Solutions, Department Lead Innovation, Marketing and Sales, Beiersdorf Shared Services. "Only constant collaboration gets the ball rolling and helps establish an innovation culture within the company."
"SAP's approach is to see the bigger picture," said Hans Thalbauer, senior vice president for the Extended Supply Chain, SAP. "It is no longer a question of who owns the bill of materials within the company, but who is part of the network. Customer satisfaction is not only a result of great products. The ability to deliver your products faster than anybody else is a key differentiator. In our opinion, future economic success will be built on networks. In the extended supply chain network, everything is connected: engineering, manufacturing, logistics and service. Only by optimizing the entire network will manufacturers be able to deliver better products faster and at lower cost."