SAP Deliver Enterprise Information Management Data Excellence for a Digital Enterprise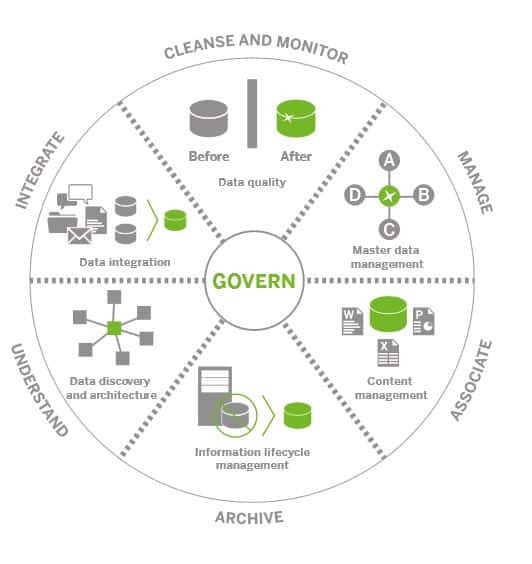 SAP announced product innovations in its enterprise information management (EIM) portfolio to offer improved support for cloud and Big Data environments, enhancements for more self-service capabilities and comprehensive support for governing enterprise information.
"In a digital business, the speed of decisions is instantaneous, as everything and everyone is connected live," said Barbara Stortz, senior vice president, SAP HANA Enterprise Information Management, SAP. "This means that every organization needs real-time access to data that can be trusted, and to have the flexibility to prepare for the unique needs of every department and user. To help our customers achieve information excellence, SAP continues to innovate and invest in our EIM portfolio to offer customers a foundation for a digital business."
Existing technologies lack the capabilities that allow organizations to easily gain access to and govern Big Data and to make use of cloud platforms for information storage and cost reduction. The latest releases of SAP HANA smart data integration and SAP HANA smart data quality enable business users to mash-up data from social networks such as Facebook, Twitter and Google+ with their enterprise information sources to gain new and more comprehensive insights about customer behavior, product lifecycles and market conditions.
The latest release of SAP Data Services has enhanced features to enable customers to migrate their on-premise data of any format in any size to cloud services such as Microsoft Azure, Amazon S3, and Google Cloud Storage. As a result, customers can perform Big Data analytics and support disaster recovery by backing up data in the cloud, and they can access their data from anywhere using any application. In support of Big Data environments, enterprises can now read and load data from HPE Vertica and process Microsoft Outlook data files to gain insights from messages, calendar events and archived items. The new version of SAP Information Steward gives customers the ability to view data lineage and impact analysis for Hadoop data sources, delivering confidence in decision making since the data origin is transparent.
SAP Agile Data Preparation is an intuitive, business-user-oriented, interactive tool empowers business users specifically with self-service capabilities to access, transform and combine data to reduce the time and complexity of preparing their data for analysis. The latest release of SAP Agile Data Preparation contains enhancements to help users quickly analyze and monitor data quality with the ability to define data domains and set up scorecards.
"Data is the fuel of a digital economy, and in order to be successful and competitive, organizations must recognize the importance of investing in an information governance program," said Stewart Bond, research director of the Data Integration Software service at IDC. "Through this, organizations can ensure the usefulness and trustworthiness of their data."
To help companies improve the way they govern their data, the latest release of SAP Information Steward offers the ability to easily monitor compliance with information policies defined in the tool. Users receive notifications of and can take immediate action to remedy data quality issues.