SAP Connected Health platform reducing costs and connected healthcare services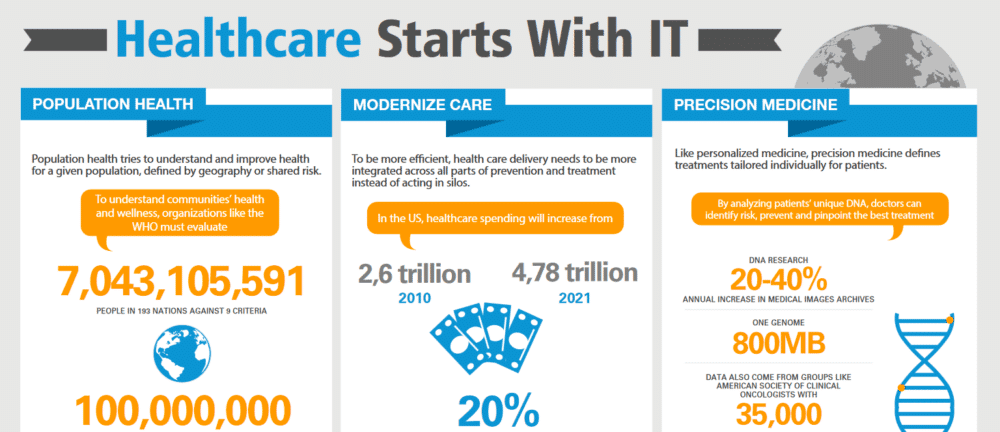 In SAP Connected Health platform, a broad ecosystem of partners, including developers, researchers and healthcare organizations, will be able to accelerate the development and delivery of innovative, patient-centered solutions for improving health outcomes, reducing costs and delivering connected healthcare services. Healthcare costs continue to increase globally. In the United States alone, it accounted for 16.4 percent of gross domestic product (GDP) in 2013. Healthcare data, including clinical, genomic, research and healthcare data from the Internet of Things, is expected to increase fivefold by 2020. The exponentially large amount of information offers new opportunities for the strategic use of data in delivering personalized treatments and value-based care.
"Creating a truly connected global ecosystem can increase the rate of innovation in healthcare services and improve patient outcomes while reducing costs and accelerating the time to bring innovative solutions to market," said Steve Singh, member of the SAP Executive Board. "With the SAP Connected Health platform, we are bringing together healthcare stakeholders across a platform that fosters and accelerates innovation, placing patients at the center of the healthcare system and in control of their healthcare data. We look forward to working with our partners to make this vision a reality."
The SAP Connected Health platform runs on the SAP HANA platform and includes a growing ecosystem of partners that influence every aspect of the cycle of care, from payers to providers to researchers to life sciences companies. SAP's current offerings for the healthcare market include: SAP Connected Health platform, SAP Health Engagement and SAP Medical Research Insights solutions, and partner solutions. Over time, SAP will build new solutions and partnerships on the SAP Connected Health platform.
SAP's most recent strategic relationships in this effort include the following.
CancerLinQ has been working with SAP to develop a health information technology platform that makes a universe of practice treatment insights accessible to clinicians to improve the care of every patient with cancer. A wholly owned nonprofit subsidiary of the American Society of Clinical Oncology (ASCO), CancerLinQ connects and analyzes real-world cancer care data from almost any electronic record source.
Castlight Health empowers people to make the best choices for their health and helps companies make the most of their health benefits. Castlight delivers a health benefits platform that engages employees to make better healthcare decisions and also enables benefit leaders to communicate and measure their benefits programs.
Dharma Platform helps field healthcare workers and researchers collect, understand and analyze medical data gathered in field situations that are often challenging. The last few years have shown how quickly a health crisis can spread from a small, localized event to a global crisis. Dharma captures data at the source and provides tools to transform information into impact.