Review
SalesScreen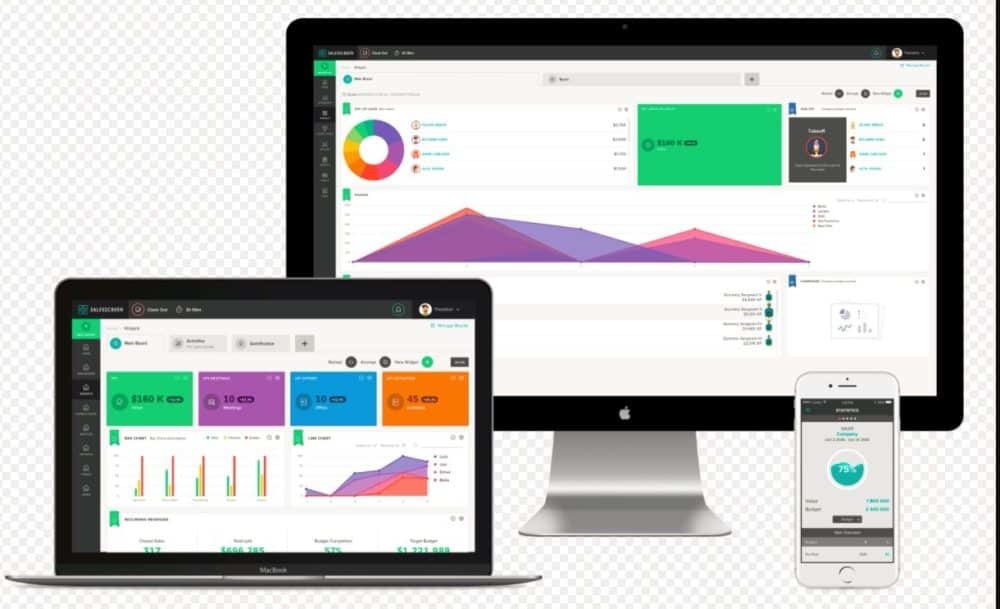 Overview
SalesScreen is a sales motivation software which helps sales organizations around the world to track progress on KPIs, reward completion of key activities and surpass their sales goals resulting in customers experiencing stronger sales culture, lower turnover, better awareness on goals and increased activity on the metrics that matter most to revenue growth and success
Sales Performance Management Software
• Track performance on goals in real-time
• Real-time sales competitions incentivize great performance
• Build team spirit with team or individual sales contests
• Gamification for sales teams Incentivize key behaviors
• Integrate SalesScreen with your existing system
• Starter - € 15*/month per user
• Pro - € 30*/month per user
• Enterprise – contact on site
Small (<50 employees), Medium (50 to 1000 Enterprise (>1001 employees)
What is best?
• Real-time sales competitions incentivize great performance
• Build team spirit with team or individual sales contests
• Gamification for sales teams Incentivize key behaviors
• Integrate SalesScreen with your existing system
What are the benefits?
• Easily measure progress on KPIs
• Create transparency and awareness
• Unlock badges and rank levels
• Display leaderboards across offices
• Celebrate wins across offices
• Boost CRM user adoption
SalesScreen is a sales motivation software which helps sales organizations around the world to track progress on KPIs, reward completion of key activities and surpass their sales goals resulting in customers experiencing stronger sales culture, lower turnover, better awareness on goals and increased activity on the metrics that matter most to revenue growth and success. SalesScreen offers features such as Visualization, Competition, Gamification and Integrations. SalesScreen provides the user's sales reps and team leaders with forecasts on the user's various sales activities based on past performance. SalesScreen lets the user get an overview of how much each team has contributed to the overall revenues of the user's organization. SalesScreen lets the user's track personal, team and company budget progression at any time. SalesScreen allows the user to create and manage multiple sales competitions in just minutes by selecting a competition type, layout, participants, settings and prizes. SalesScreen rewards every single sales activity with experience points (XP) allowing the user's reps to climb from Sales Recruit to Sales General. SalesScreen is packed with more than 100 customizable badges where the user can set a target and automatically award these badges to the user's sales reps whenever they achieve their goal. SalesScreen offers a wide variety of different ways to recognize the user's top performers like leaderboards which can be used to display quota progression, budget, dialer stats, reports, revenue, wall of fame, or just about any other achievement the user's would like to highlight. The user's organization can report data manually into SalesScreen from SalesScreen's Web and Mobile applications where integration is optional.